Designed and produced in southern Germany, Lampuga is pushing the boundaries of traditional water sports with their high performing electric surfboards allowing you to experience true driving pleasure on water
An electric surfboard is a powered surfboard, where the rider controls the speed using a hand-held remote control and uses weight transfer to maneuver the board. With an exceptional growth over the past years, electric surfboards have gained popularity and momentum worldwide, and is often referred to as 'the next big thing in water sports'.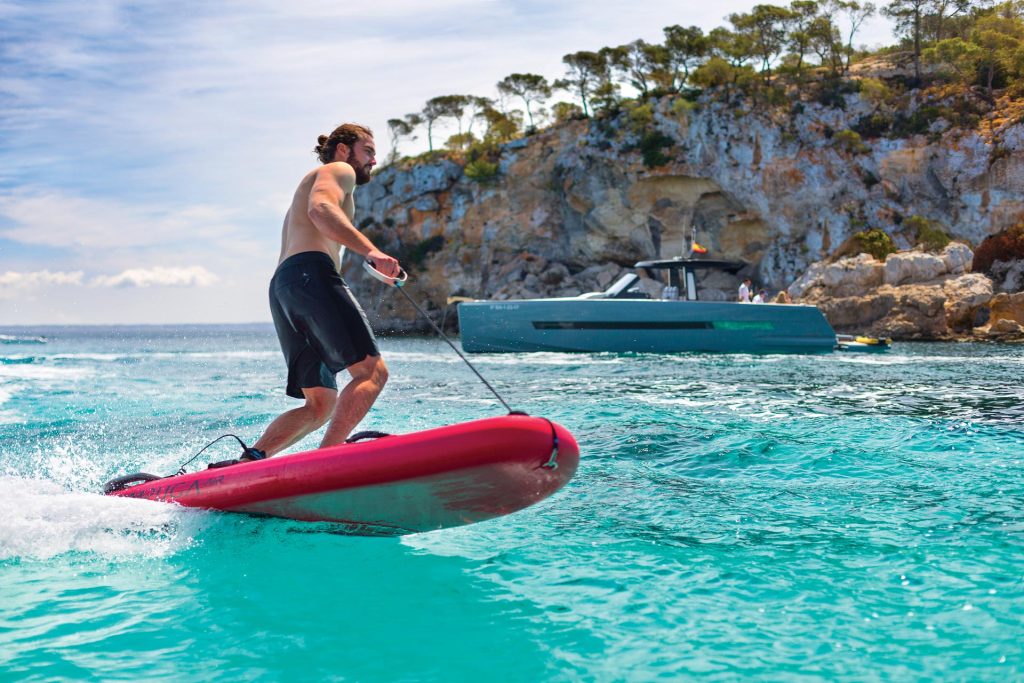 The Lampuga Air from the German manufacturer Lampuga is an electric surfboard that offers breathtaking water fun and is enjoyable for all riders, regardless of experience level. Combining great performance, a practical design and by being exceptionally user friendly, the Lampuga Air may be considered the ultimate water toy. The inflatable Lampuga Air delivers continuous power, speed and stability on water.
The board is built to the highest safety standards, employ modern electric technology and is completely emission free. The board's lithium-ion battery allows for a riding time of up to 45 minutes and is equipped with a convenient LED display indicating the charging state of the battery. When exhausted, its handy plug-and-play battery system allows for an effortless re-charge or a quick battery change.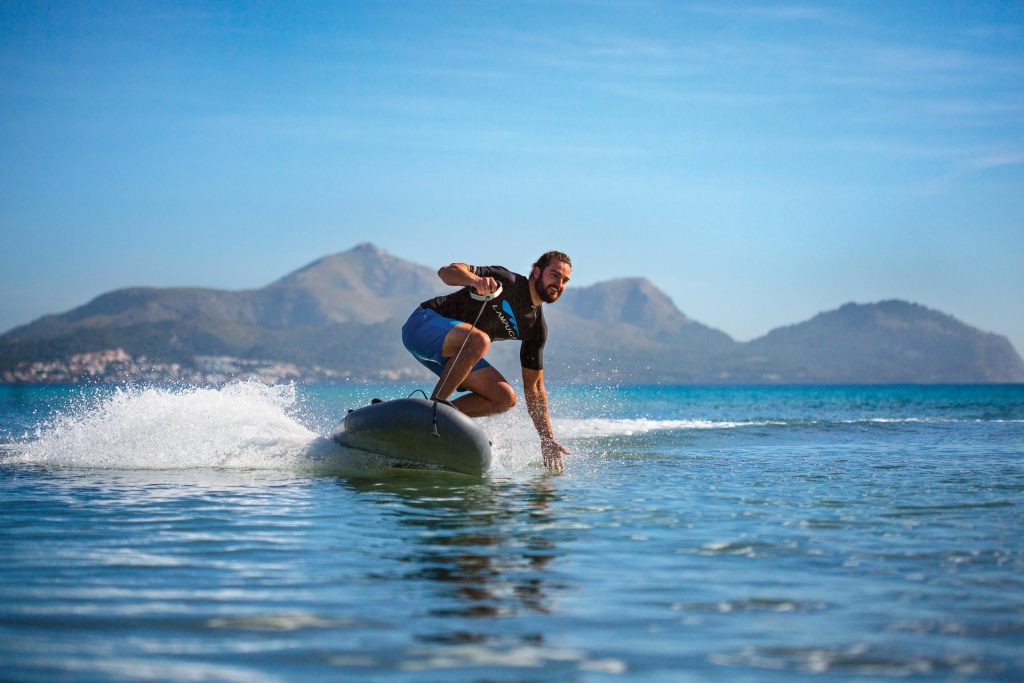 Powered by an electrical motor, the board is accelerated forward by a jet drive to a top speed of 50km/h. The board's speed is controlled by a hand-held remote-control utilizing Bluetooth technology that can be connected to a stabilizing handle for enhanced control.
The boards are designed to demonstrate balance and stability, which makes them easy to use and suitable for all riders, with or without previous experience. They offer exhilarating fun and can be used on lakes, rivers, channels, seas or oceans. They therefore, make attractive rental choices for adventurous sun-seekers, are appealing accessories to yachts, sailboats and catamarans as well as a standalone product.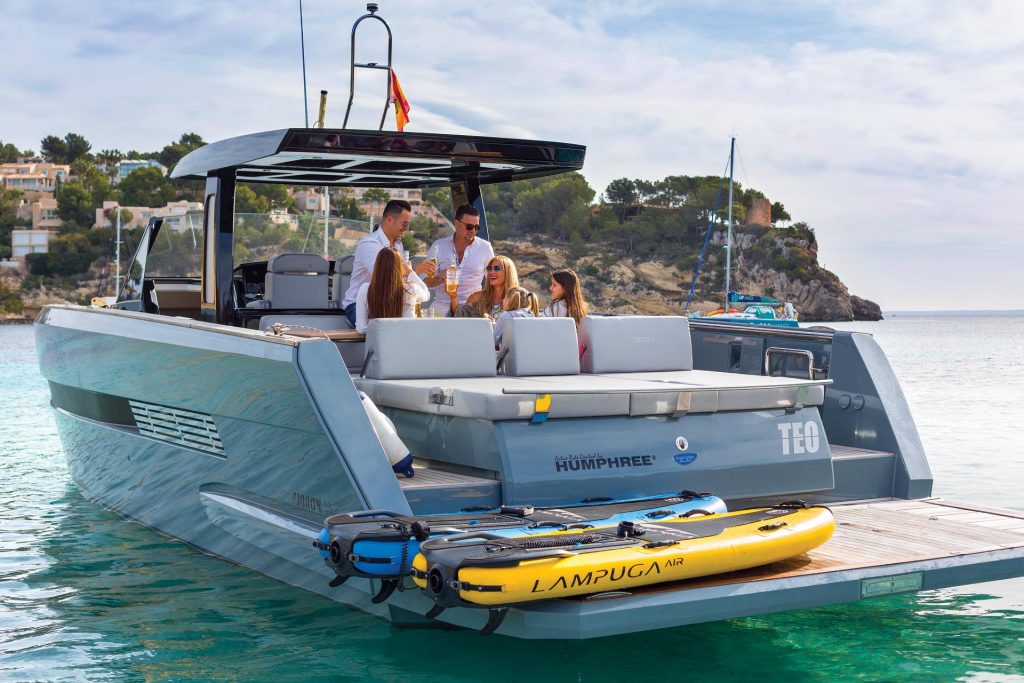 'Our vision is to ensure that our customers can experience an environmentally friendly and sustained driving pleasure. Thanks to their emission-free drive, the surfboards can be used anywhere, regardless of wind and waves,' says Nicolai Weisenburger, managing director at Lampuga. By providing an exciting and effortless experience on water, Lampuga makes the ideal electric surfboard with a touch of luxury. Their modern design and exceptional performance makes them a must have for the coming season.
Photos Lampuga