Leonarda Boban: A new career in an age of mature beauty
Mother to five children and a wife to legendary football player Zvonimir, after three decades away from modelling, Leonarda Boban is ready for some changes into her life
A casual look at her skirt and legs in high heels was enough for Leonarda Boban to stand in front of the camera again after almost three decades. While she was walking down the street in the centre of Zürich, she was accompanied by Ljiljana Kanižanec Kajfež, legendary makeup artist in the world of fashion, known as Mitzi, whose trained eye couldn't miss the model's thin and elegant legs.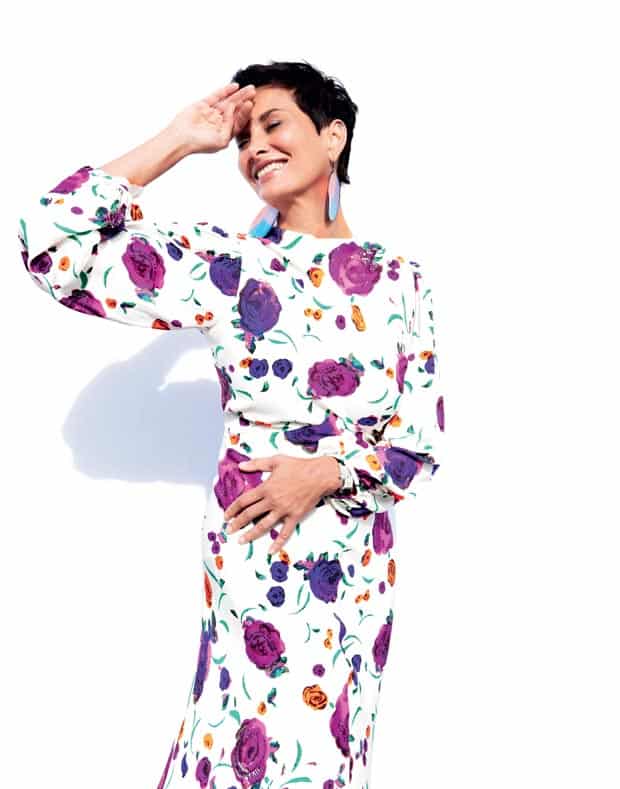 Leonarda Boban and Mitzi
And then she recognized the voice of the woman whose face she used to put makeup on back when she did modelling to earn her allowance. They hadn't seen each other for more than twenty years, but a random rendezvous in the street of the Swiss city where they both live brought them together again. 'We started to hang out and Mitzi invited me to the Dior cosmetics party, as she works there. The people there asked me why I don't model, because mature women models are in style now. After I told it to my family at home, my kids and Zvone have started convincing me to at least try it, and then if I liked it, to occasionally accept a gig', says Leonarda.
Actually, she had no reason to resist that challenge. Her husband Zvonimir Boban, internationally famous football legend and former FIFA Deputy Secretary General, is a new Chief Football Officer in Italian club Milan, so he travels often. Their oldest daughter, Marija (25), stayed in Zagreb when the family moved to Zürich three years ago, while four children, aged nine, fourteen and sixteen are mostly occupied with their school obligations. Even though she describes herself as a 'mother hen' who always watches over her family, she liked the idea of introducing some changes into her life as she approaches her fifties.
My greatest luxury is when we're all together on the boat, then we have five of them on just a few meters, and after the dinner we all sit on the deck, while Zvonko and I watch the stars, explains Leonarda Boban
'I'll admit, I was a little scared, I thought I would feel uncomfortable in front of the camera because I'm out of practice. However, after we started working, it seemed like I never stopped modelling. Mitzi increased my self-confidence with a little bit of makeup, but without her encouragement I would never have made it. Also, I've established a great, connection with the photographer, full of confidence, and I think that, despite the long break, I did a more effective and relaxing shooting, as now I'm more mature and calm', says Leonarda, pleasantly surprised by the notion of female beauty and desirable age in the world of modelling.
Slightly funky style
In fact, modelling agencies from Milan, Paris, Vienna and München to New York, represent models older than Leonarda Boban, models whose children are grown men and women, who already have a career, look great, are nourished and in good physical shape. Instead of Botox and fillers, their faces reflect character. An option to stop by at a plastic surgeon's between two coffee dates with friends is unappealing to Leonarda. She prefers to attend yoga classes near her house, three times a week, where, in addition to exercise and meditation she enjoys rituals of making and drinking of tea. She is content with her aging, she says. She lost the extra weight, so she has no problem wearing designer dresses she bought twenty-five years ago, while they lived in Milan. She always stands out while wearing them, and that is, she believes, her contribution to sustainability of the fashion industry.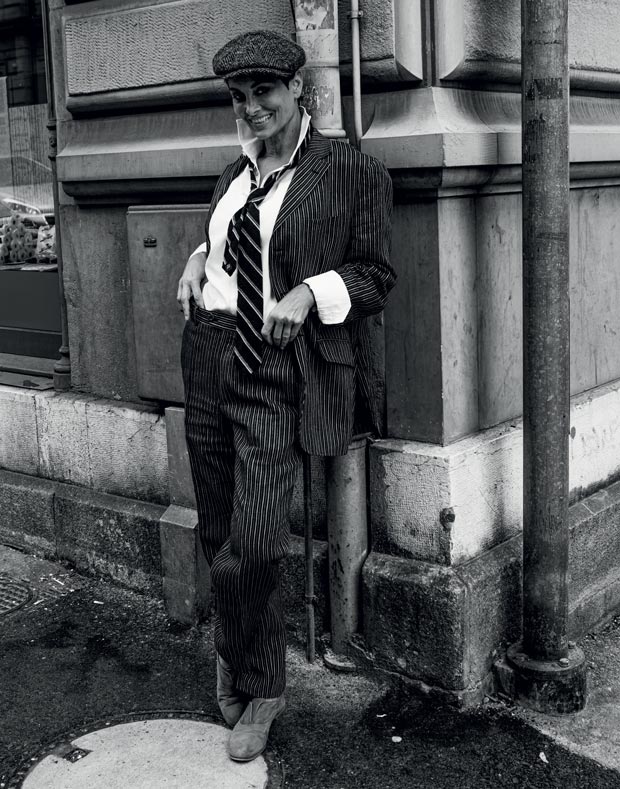 'Back then, clothes were made of higher quality materials and everything I bought at these haute-couture stores was labelled with 'Made in Italy'. Some of these dresses I've worn maybe just ten times and after the dry cleaning they still look as new. I'm glad that there is so much discussion about the pollution of our planet due to overproduction in the fashion industry, and young artists create so many beautiful things using recycled materials. I'd be happy to wear a bag like that, or sandals, to buy some home decorations, put a hat like that on my head, but I still prefer wearing undergarments and dresses made of natural materials', explains Leonarda Boban, describing her style as slightly funky.
A healthy diet is the most important thing
On a daily basis, she gives most attention to her neck and face. If there is no peeling at home, she relies on her creativity: she makes it on her own, using fine corn flour and yogurt, and she applies it once every two days, so that her skin absorbs the cream better. Eye wrinkles don't worry her.
'When Italian actress Ana Magnani was asked why she didn't do face lifting like her colleagues, she said: 'I've worked so hard to earn these wrinkles and now I should remove them?! Not a chance'. I find that a healthy diet is the most important thing', says Leonarda Boban.
'I was always more inclined to fruit and vegetables, but I don't want to give up meat. Twice a week I go to the market nearby our house to buy groceries. If we travel somewhere, I always order a room service fruit basket in advance, and while we walk around the city, I stick apples in my kids' hands. During the day I don't drink a lot, and I really don't understand how I would manage to drink three litres a day – as nutritionists recommend – when I'm not thirsty. As I'm pre-menopausal, I use integrators – a mixture of vitamins, minerals and collagen. However, I consider my inner peace and maturity essential for the balance of my body. Zvone says it's also due to living in Zürich. It's been long since we had this kind of calmness: when he's not away, we have both lunch and dinner with our kids', she explains.
In the Boban family, everybody is excited about having a holiday together in Antigua and skiing, but Lea prefers the boat. She even says she could live on one. They will start their journey in the north of Italy where their yacht named Mi Tierra 2, Aprea Mare 54, is anchored and from there they start to visit their favourite places and people in Istria, later they sail to Kornati and afterwards return using the same route. 'My greatest luxury is when we're all together on the boat, then we have five of them on just a few meters, and after the dinner we all sit on the deck, while Zvonko and I watch the stars. That's my greatest luxury – emotional and material', Leonarda Boban concludes.
Text Dubravka Tomeković Aralica
Video Yachts Croatia
Photos Shkelzen Konxheli
Make up MITZI for Dior