Luka Šangulin is a big sailing aficionado who has built his impressive career in tourism and spends his free time racing Croatia's top sailing athletes
Luka Šangulin, co-owner and board member of Angelina Group, one of the largest Croatian charter companies, has sea water running through his veins. The first avid sailor in his family was his grandma Angelina, originally from the island of Rava in the Zadar archipelago, now immortalized in the name of Luka's company. His father and his uncle were pioneers of nautical tourism in Biograd, so it is little wonder Luka built his impressive in tourism, as well.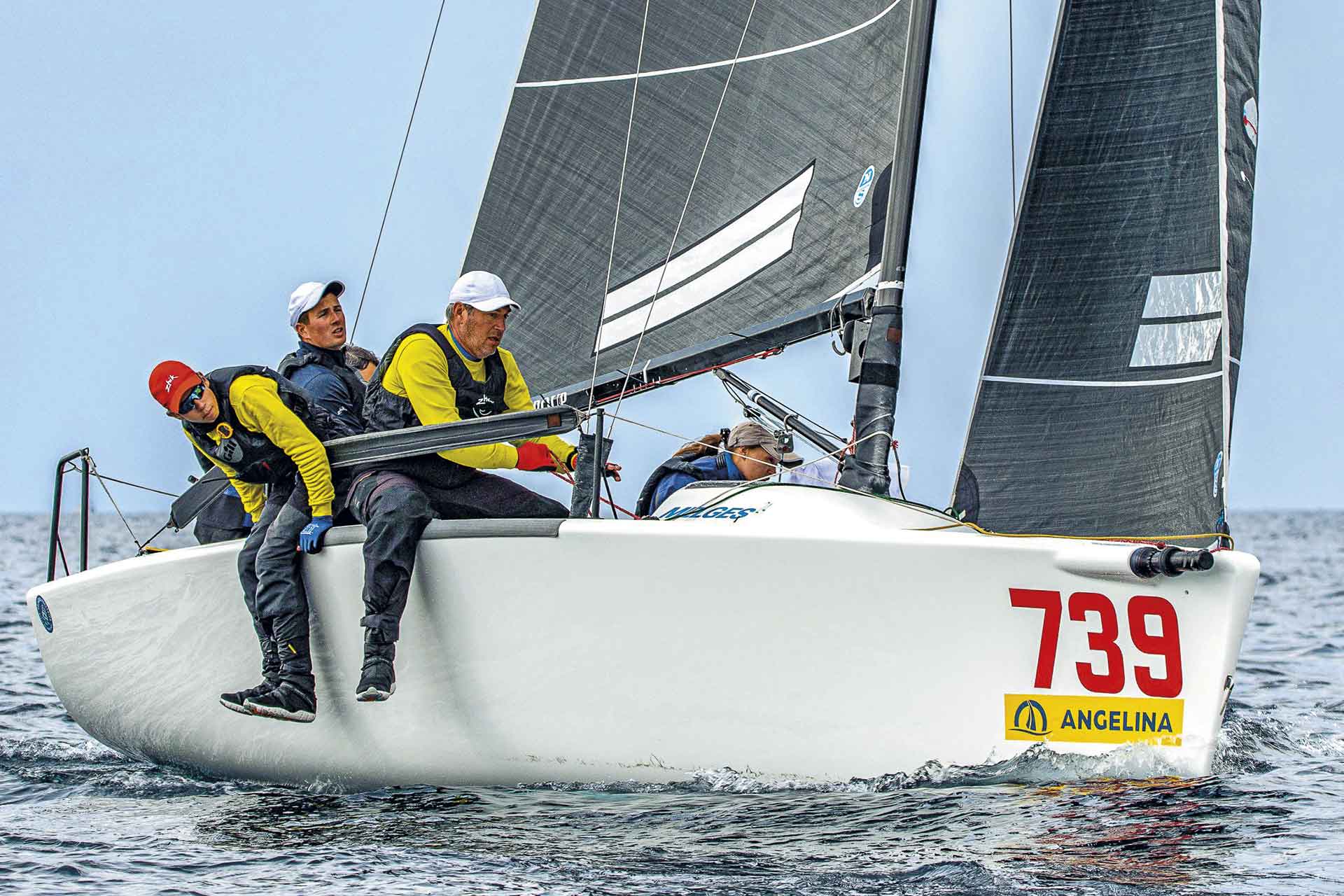 'I studied business in Zagreb, and chose tourism as my area of business interest. It came naturally, as sailing and tourism have always been a large part of my life. I was involved in it even as a kid; welcoming guests arriving from Kornati, taking care of boats, stuff like that. This synergy between sailing, tourism and everyday life has always colored our family life; we depended on it, we dedicated ourselves to it, and ultimately, we lived off it. During my university days in Zagreb, I met many other actors in this business, but I've always known my stay in the capital was temporary.'
When you took the reign, Angelina was a family company. Now you're one of the biggest charter brokers in the Adriatic.
I'm an athlete at heart, and very competitive. What I love is a challenge. I'm not motivated by profit, because profit is just a consequence, so to speak, of doing things right. This motivation has been driving me forward all my life, sometimes to the detriment of my family life. I like to say I have four children – three kids and Angelina, who's both my first and my fourth child. After getting my degree, I returned to Biograd and took over Angelina tours, my parents' company. We were just making our way back then, just beginning, so it wasn't easy to find brokers to partner with. I had business dinners with potential brokers in Düsseldorf in the evening, and had to travel to Biograd to get our fleet for the season the next morning, with the help of our only crew member. That all-in-one approach later helped me in business; I was acquainted with all the aspects of our business and I could make them work. Today Angelina owns a fleet of more than 300 vessels, in 14 marinas, all in Croatia. We are still a family company, though – our family has grown a bit, that's all. We have remained a family even during the pandemic, with no layoffs and on salary cuts. Our employees are skilled and loyal, and I'm proud to call them my family. They are our most valuable asset, and we cherish them more than any profit.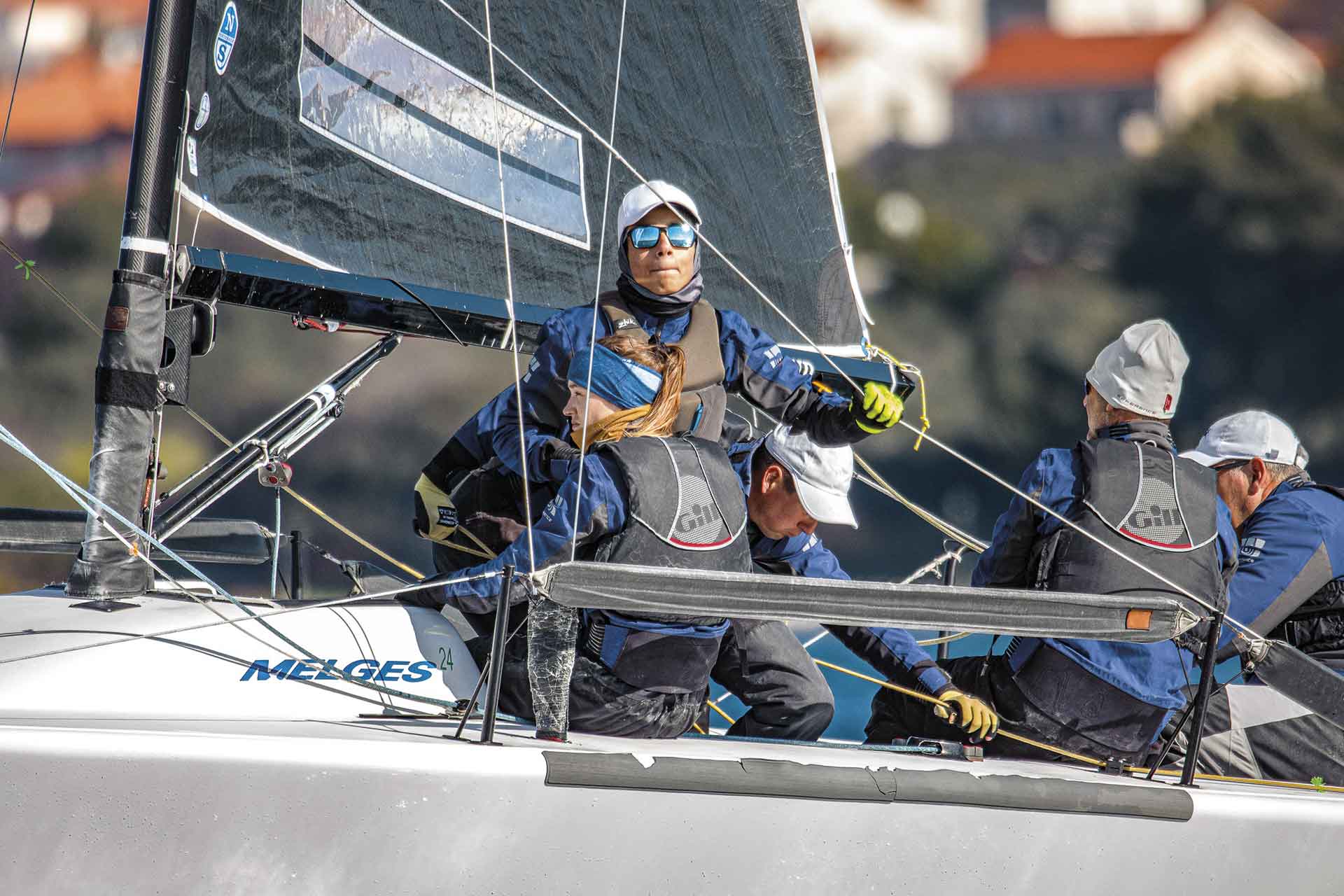 How do you see the Croatian charter market in the foreseeable future?
Our Adriatic is our greatest influencer. The way I see it, Croatian yachting world is separating in two directions. One of them is bareboat charter, aimed at traditionally-minded sailors who have no need for crew. The other is its polar opposite, for guests who have zero sailing experience, but have read online about our beautiful country and want to experience the best of. They like large sailing boats, catamarans or luxury yachts with large crews, and they like carefree cruising. We have seen a huge influx of such clients during the pandemic, when boats replaced hotels here in the Adriatic. They will keep coming, but they expect impeccable service. The quality of that service not only depends on the vessel, but on the crew as well.
You are a racing man at heart.
What I get out of racing, especially on boats like Melges 24, is complete focus. On larger cruisers, you race laptop in hand, checking business e-mails or scrolling on your phone. But Melges 24 allows an analog experience: you put on your wetsuit, sit behind the wheel and tune out of everything else. Some people like to box, some like to indulge in various vices, I like to indulge in sailing and racing. When I come back from a race, I'm a new man; filled with positive energy and ready to tackle new business challenges.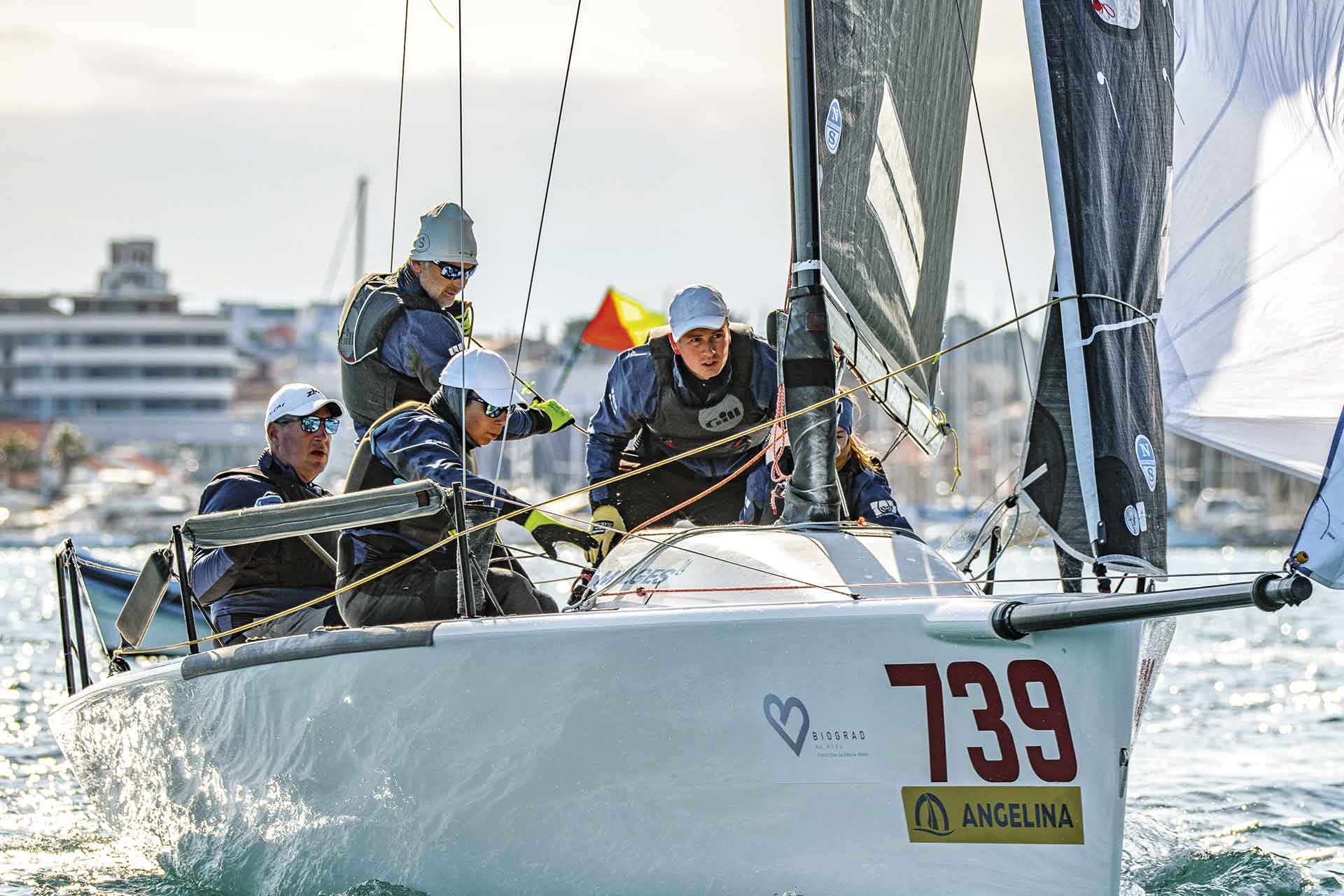 You are active in the Briva sailing club, lately a big player in racing, hosting RS21 World Cup and the Melges 24 World Cup.
I grew up around sailing boats, but back then there were no sailing clubs in Biograd. As I've made a good life thanks to boats, I've felt it almost my duty to pay back my good fortune, and I did that through Briva sailing club. It is an amateur sailing club with a really good sailing school, too. I wanted my kids and other kids to have that opportunity, to learn how to sail, make friends with the sea, and maybe decide they want to dedicated their professional lives to it like I have.
Text Hrvoje Bulešić
Photos Boris Kačan & Hrvoje Duvančić / regate.com.hr