LXRY42, a luxury yachting company founded by experienced Dutch yachting entrepreneurs, proudly presents the debut of the Q52, the epitome of opulence and sophistication in day boating. Nestled in the prestigious Porto Montenegro, often hailed as the Monaco of the Adriatic, LXRY42 caters to a discerning international clientele, offering bespoke charters and superyacht services onboard the Dutch-crafted Q52.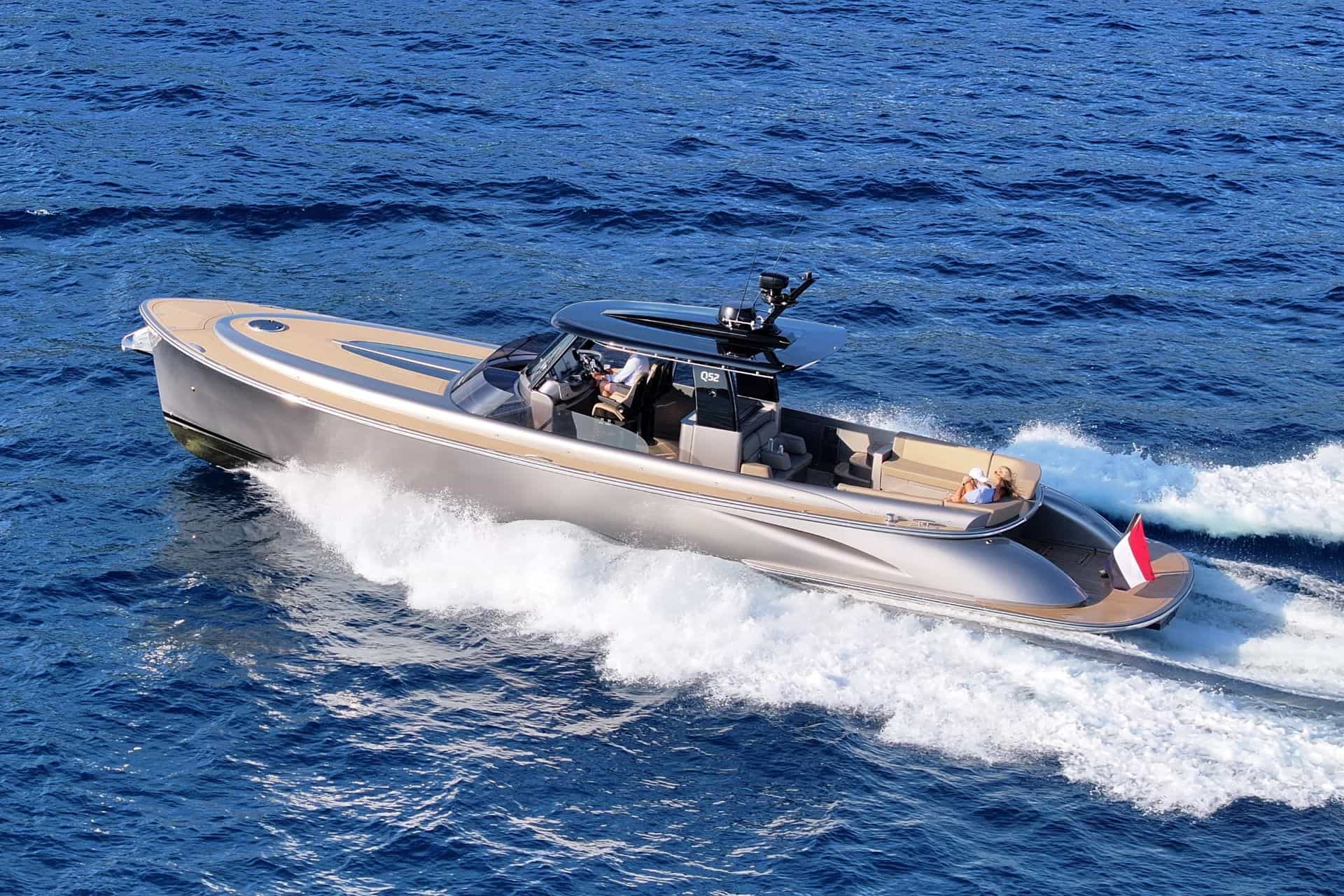 The Q52 is the masterful result of a collaboration between renowned Dutch design firm Vripack and the expert craftsmanship of Qnautic in The Netherlands. Boasting an unmatched elegance and cutting-edge design, the Q52 distinguishes itself from any other dayboat on the market. The yacht's perfect finish and solid construction are a testament to the shipyard's rich background in commercial shipping, guaranteeing uncompromising quality and reliability.
Measuring an impressive 16 meters, the Q52 is thoughtfully engineered to provide the utmost enjoyment on the water. The aft seating area offers sweeping vistas and a refreshing sea breeze, creating an idyllic space for relaxation. Sunseekers will revel in the electrically convertible sunbed, while the grand bathing platform with electrical activated swimming stairs invites effortless access to the water, transforming the experience into a natural and luxurious beach club vibe. An outdoor bar, complete with a wine cooler and fridge, adds an extra touch of indulgence.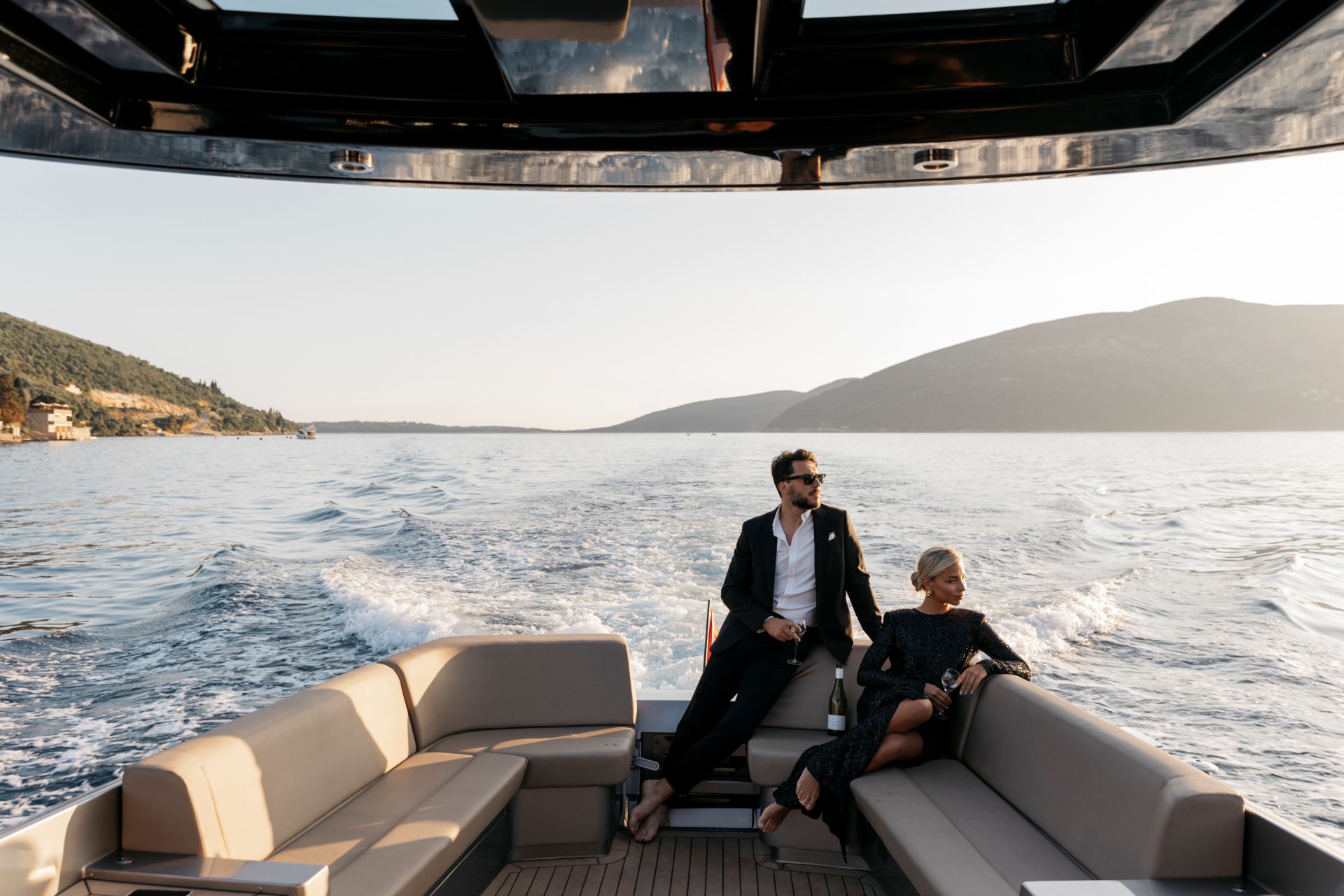 Stepping inside the Q52 reveals an interior that exudes refined Dutch craftsmanship. Warm and welcoming, the contemporary elements create an inviting ambiance. The spacious saloon comprises a convertible dinette and a well-equipped open galley, offering comfort and convenience. The owner's cabin comfortably accommodates two guests, while the large bathroom boasts amenities reminiscent of a luxury penthouse.
Nestled amidst the awe-inspiring beauty of the Boka Bay, one of the world's southernmost fjords, the Q52 presents an unparalleled opportunity to explore this UNESCO-protected gem. The bay's architectural marvels, settlements, palaces, and monastic ensembles, harmoniously integrated into the terraced landscape, come alive in the most remarkable way aboard the Q52, ensuring an unforgettable and serene cruising experience.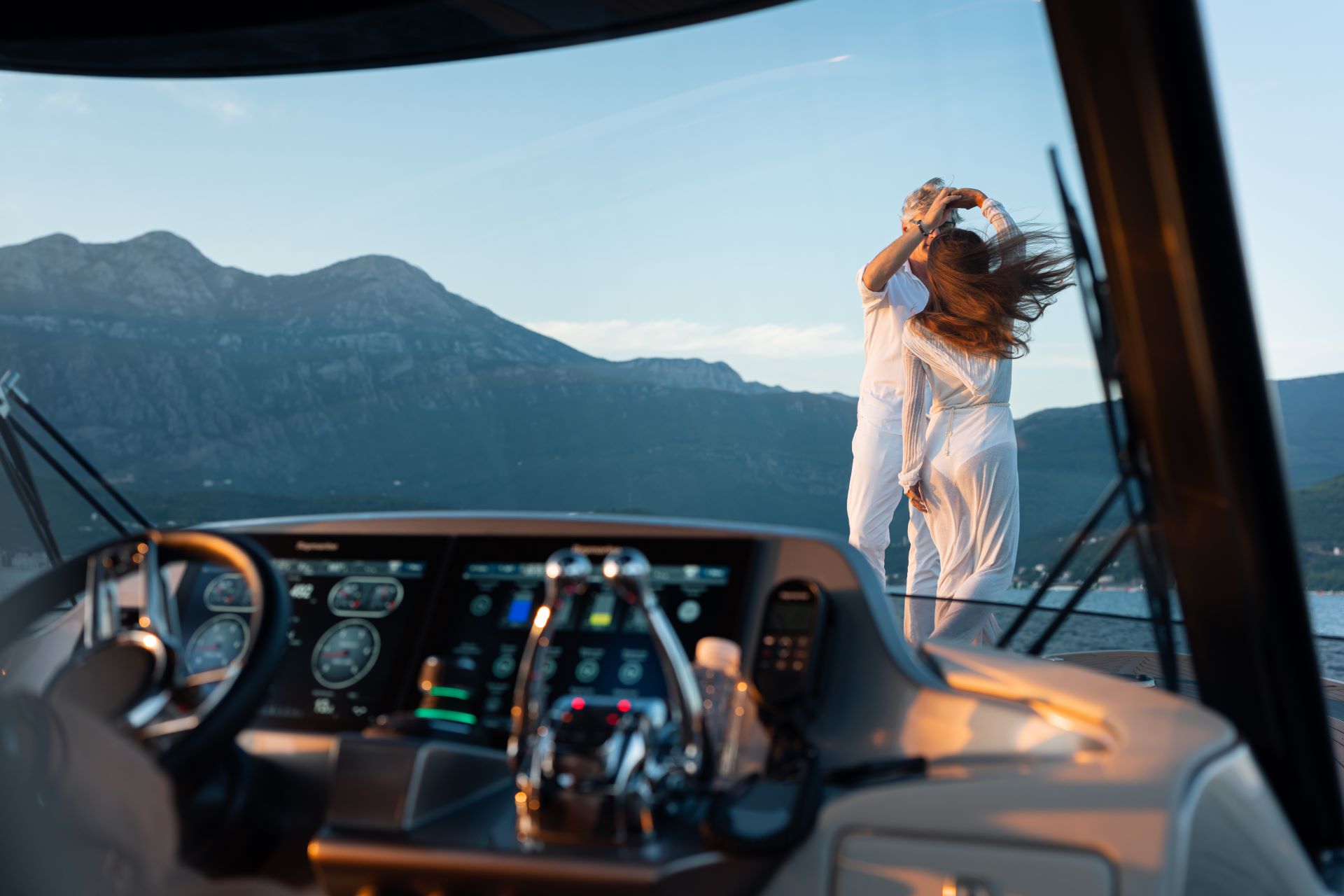 At LXRY42, every aspect of the charter experience is meticulously tailored to the guests' preferences. Whether embarking on a romantic cruise through Boka Bay or exploring the highlights of Montenegro, LXRY42 crafts an individualized itinerary to ensure the perfect yacht charter experience. From the yacht itself to the culinary delights and activities, no detail is left unattended, promising an exclusive and personalized journey like no other.