Croatian island Vis served for half a century as a military fortification constructed to survive nuclear catastrophe, and 38 military facilities left on the island represent a unique tourist attraction
Every dark cloud has a silver lining – as the old proverb goes and this most definitely applies to island of Vis, which served for almost half a century as a military fortress forbidden to tourists; thus preserving its magical, genuine natural beauty which reflects a distinctive spirit of its dwellers, completely undisturbed by time and the mass tourism effects.
Vis military history
Due to its geostrategic importance, from 1944 to 1992 under former Yugoslavia, Vis was a large military base with more than 4,000 soldiers. During turbulent cold war times, the whole island was turned into a real fortress, with a network of underground tunnels and nuclear shelters, marine military undermines, bunkers and tunnels.
Impressive underground structures, with capacity of sheltering the inhabitants of the entire island, including seasonal tourists as well, have withstood the test of time, playing a significant part in the island's world popularity.
Having enjoyed a relaxing sailing tour in the fabulous blue waters of Vis or genuine gastro offer, a jeep operated by skilful personnel of tourist agencies shall take you on a historic-adventurous island tour and in a few hours you will see a giant marine military undermining for warships, underground military missile base, WW II military airport served for landing of alliance military bombers and finish the tour on Vela glava location – nuclear headquarters, a ferroconcrete structure built 60m under the ground intended to protect from atomic bomb explosion.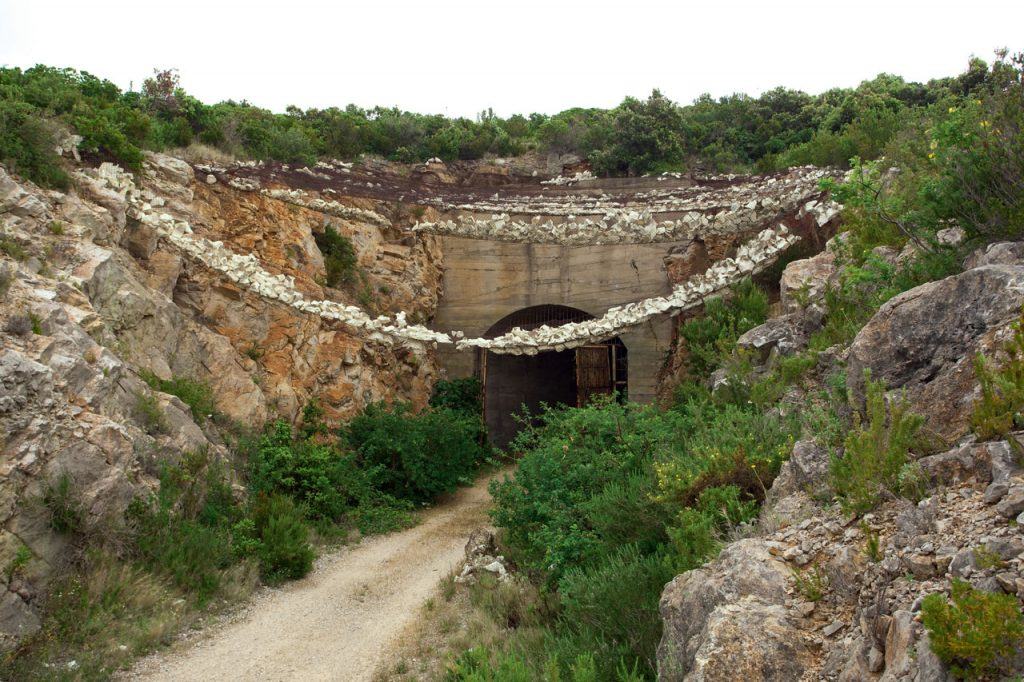 Due to its impressive underground military infrastructure Vis represents a unique Disneyland for every 'prepper', nevertheless it is equally attractive to other curious tourists and military history enthusiasts – since this island has always enjoyed the role of significant fortification ever since the Antique period.
Missile base Stupišće
Vis Military Tour is organized by several island agencies, like Visit in Vis or Alternatura in Komiža, and the tour, depending on preferences and group character, lasts between three to six hours with professional guides in well-equipped jeeps or on foot. If your starting point is the town Vis, the first point on your Military Tour is marine military undermining for warships Jastog (The Lobster).
This strategic military camouflage is 150 meters long, 16 m high, and of six meters draft, designed to host three missile gunboats or a few submarines. Just across this marine military camouflage is another important point – fortification built by the British King George III at the end of the 18th ct. A narrow rough road leads towards Crvene stine (Red Rocks) just above Komiža, with information centre Tanjug deep down in the heart of the hill, which operated as ex-intelligence information centre
This martial tour takes you further to the missile base Stupišće. After entering the marine military undermining and a long walk down the well air-conditioned tunnels, stairs lead the way out to cannonry facing the open sea. The facility Stupišće provided 12 20-meters long Soviet P 21 anti-ship missiles containing half a ton warhead, anti-ship artillery and airborne defence units, though military left only a few ancient Italian WW II cannons.
Discover Tito's cave
All cannon positions sticking out of the cliffs above the sea are connected through a web of tunnels and set for sojourning of some two hundred men. The next post of the Military Tour is Hum hill, the highest Vis point, and the route after that leads to 'Tito's Cave'.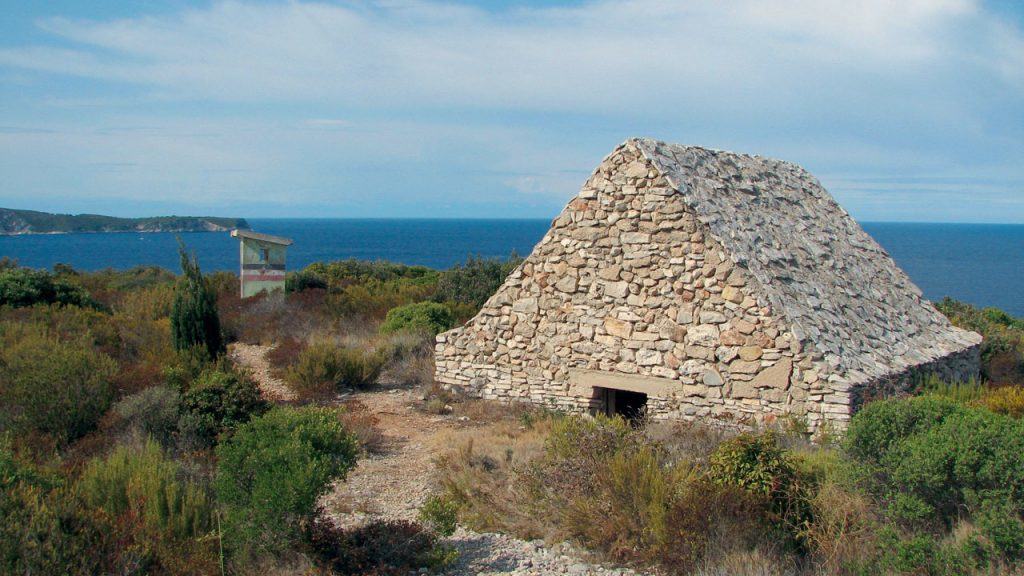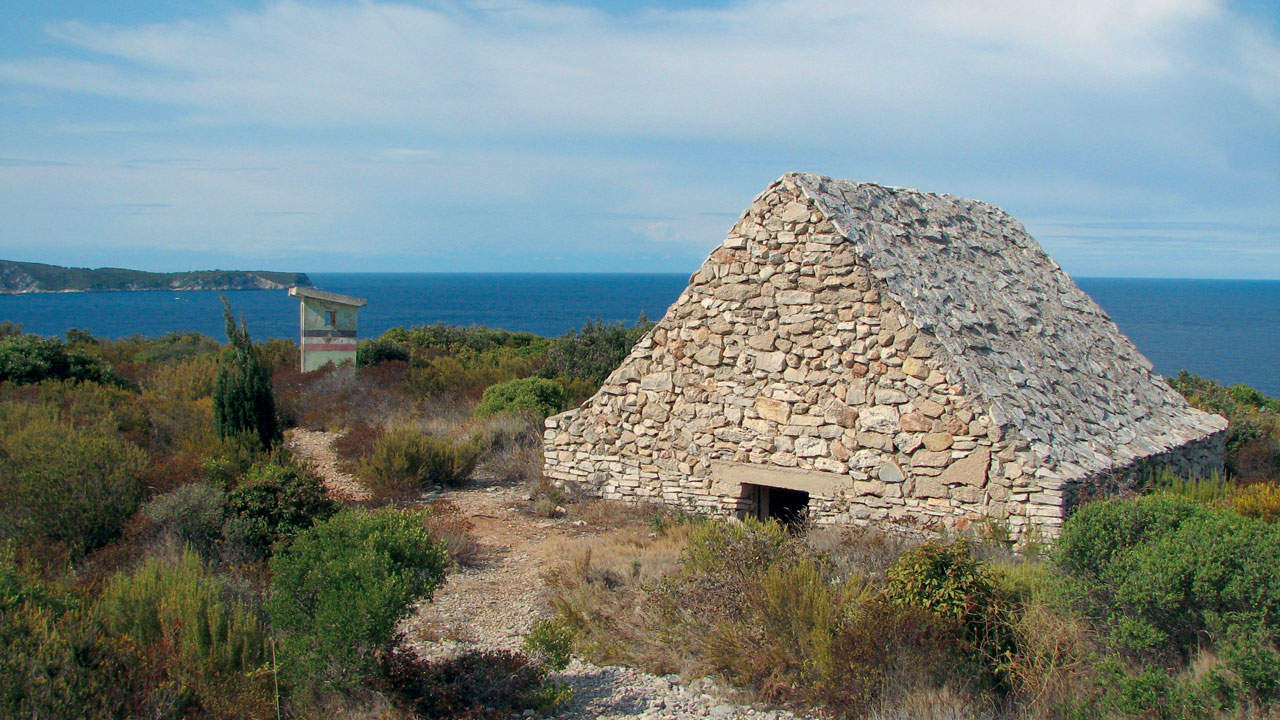 The next destination Vela glava, location of the nuclear headquarters and hospital, is fascinating; it is a huge structure lying in the centre of the hill, 60 meters under the ground, with long spacious tunnels branching into chambers intended for 500 men providing food and drinks supply for a year.
On the way back to Vis comes another significant site: WW II British military airport now operating as a vineyard with a cross as a memory on RAF pilots who lost their lives there. Vis field on the top of the island is an ideal place to end this uncomfortable and physically challenging, yet highly interesting, military tour, because it hosts a few restaurants and family farms – like Roki's or Magić – regularly giving the final, gastro-hedonistic touch to the Military Tour. Hours-long adventure through tunnels and marine military underminings calls for homemade brandy and Vis salted sardine pie, or we recommend ordering traditional fish or meat cooked over a wood fire under an iron dome lid, which field taverns are widely known for.