Océan Développement is a French shipyard dedicated to offshore racing and marine projects, founded in 2008 by two renown sailors and athletes, Stève Ravussin and Franck David.
Their concept MODX 70, a new pleasure catamaran 100% renewable energies packed with innovation and technologies. The MODX series is the result of 10 years of experience in developing sustainable, accessible and performing yachts.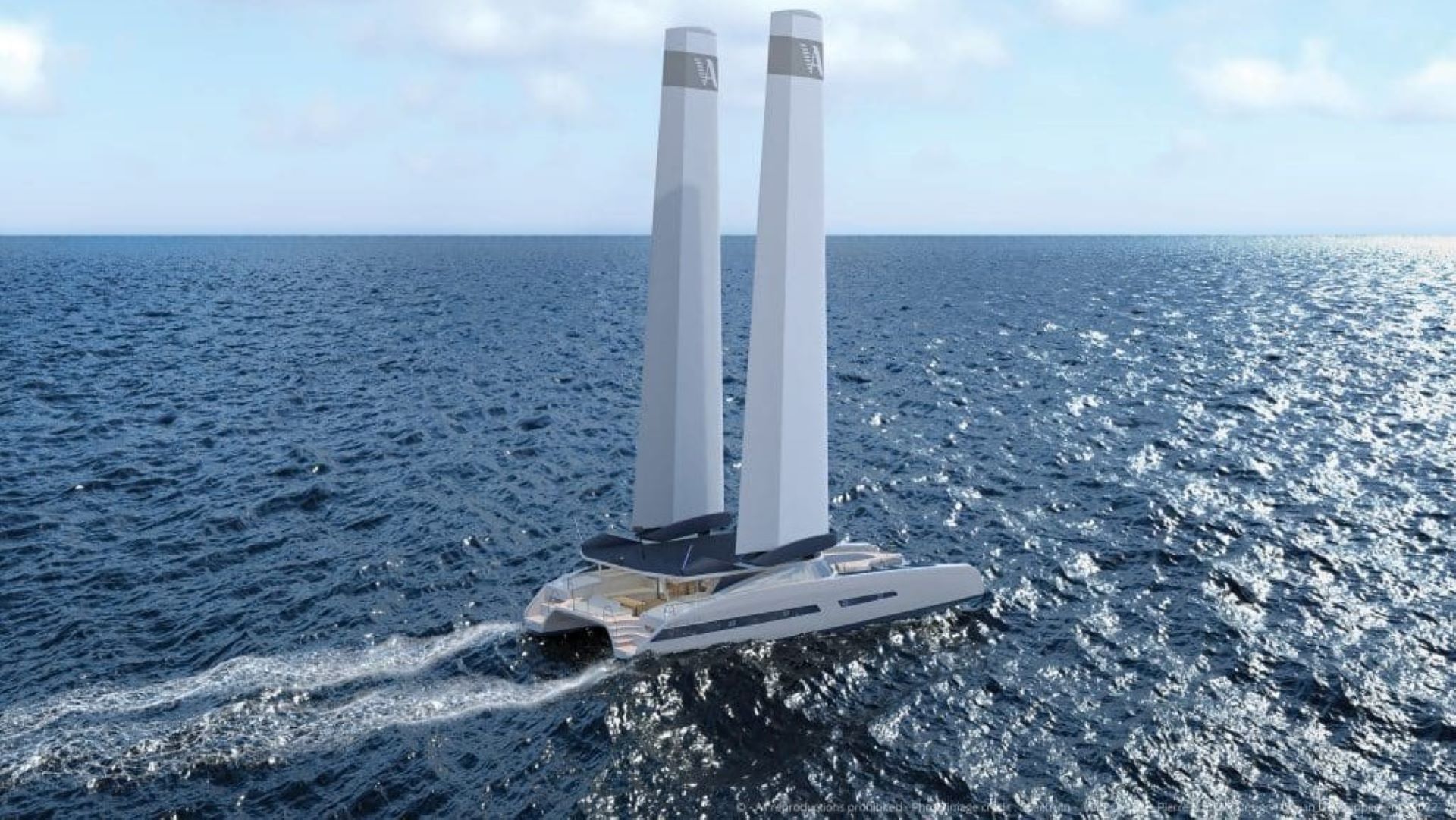 The MODX 70 design combines the expertise in performance sailing and renewable energy management in a marine context to create a new generation of yachts for coastal and offshore cruising.
Reaching full autonomy and zero carbon emission in operation, requires a fine balance and strategic choices in the selection of materials as well as in the implementation of technologies and systems.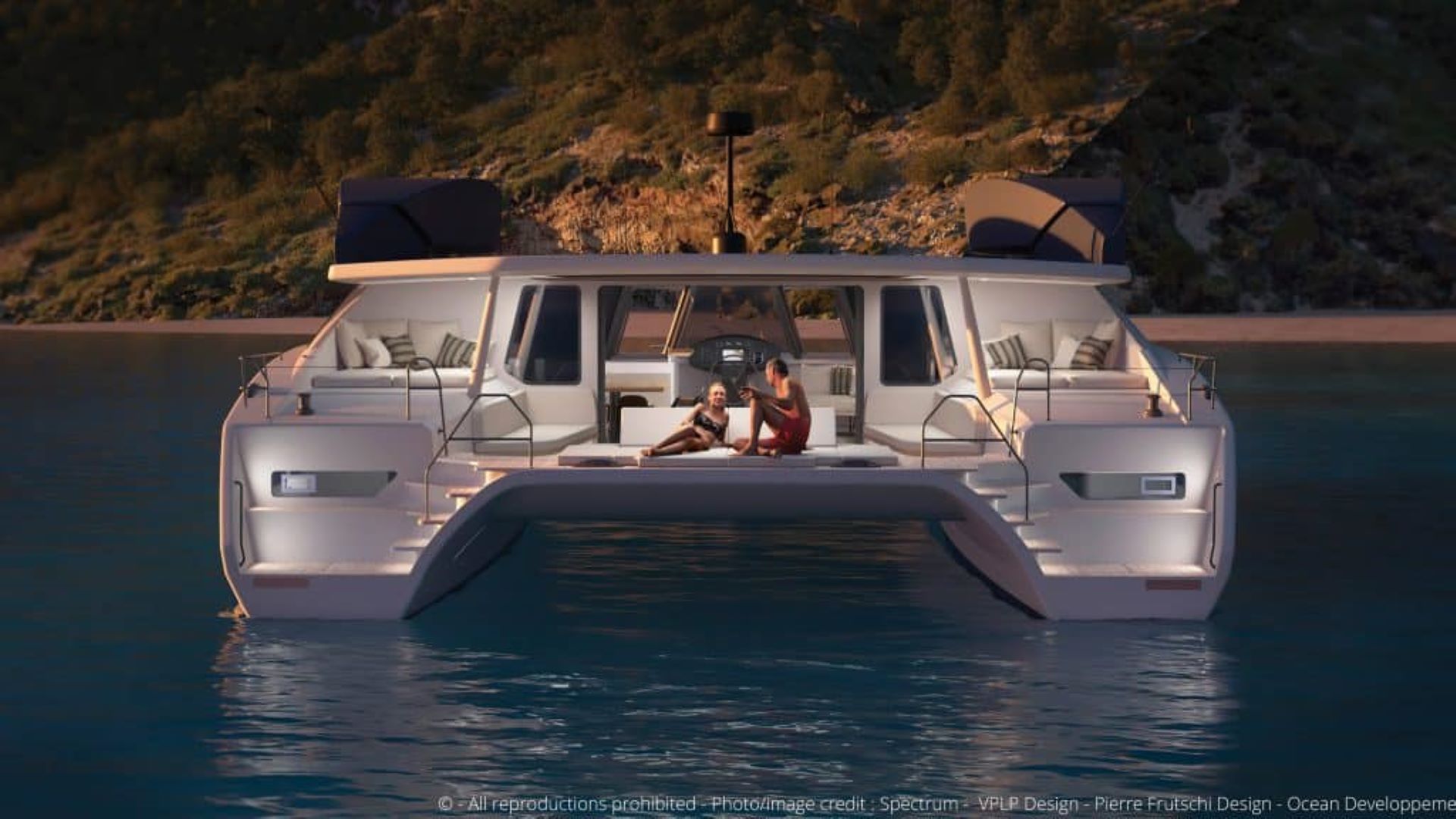 This new 70′ catamaran is the first vessel to feature two automated propulsion systems: two inflatable wings on retractable masts and an electric motor system with variable pitch propellors for hydrogeneration.
MODX 70 comes in 3 possible colours and is configurable through interior design and a selection of bio-sourced materials as well as through the layout to meet customers needs and preferred program: owner, eco-charter or eco-expedition.
Ideal combination of a sailing and a motor yacht, the MODX 70 opens a new era in sustainable yachting.
Photos Spectrum / VPLP Design / Pierre Frutschi Design
Video MODX catamarans