AvA Yachts announced a new model for its Kando series of long-range contemporary explorer yachts
Designed and engineered by AvA Yachts's own in-house team, the Kando130XL is a 39m motoryacht built in steel and aluminium. With the distinctive signature styling of the Kando series, the XL in the name refers to the addition of a long aft deck designed as a multi-function area for toy and tender storage, entertainment, a large infinity pool, or a superbly equipped optional elongated beach club.
Atilla Küçükdiker, Chairman and Founder of Ava Yachts said: 'The Kando130XL is the culmination of many months of working very closely with a very good customer who knows exactly what he wants. We have accommodated all his wishes and requirements with the Kando130XL and are confident that she will be our next build after the much-awaited launch of Infinity Nine, hull No 2 of the Kando110 series'.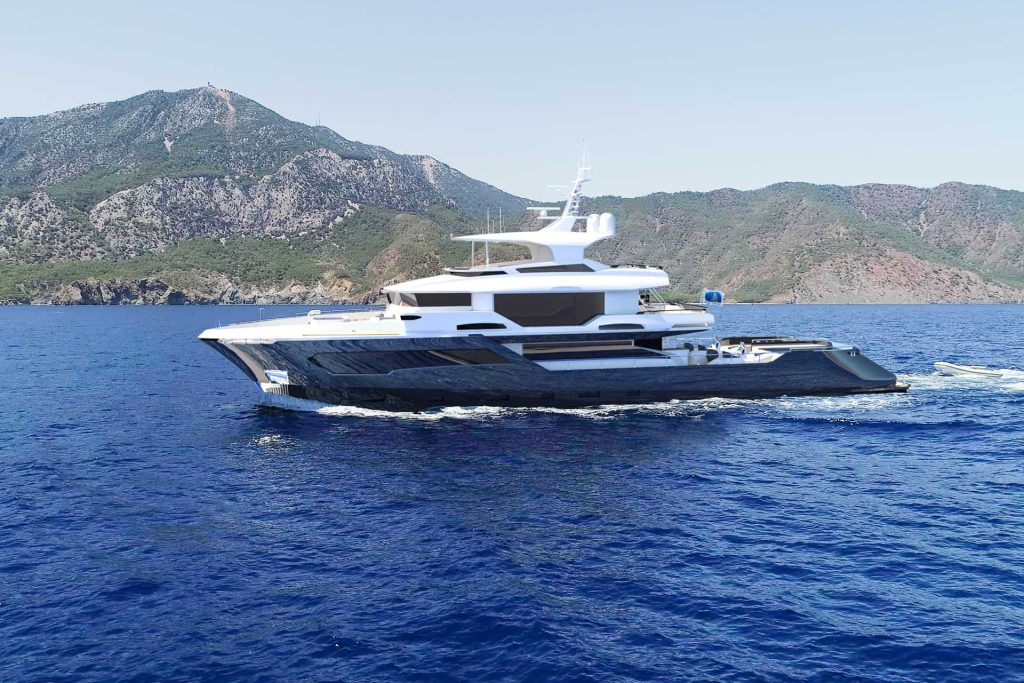 The Kando130XL is a strong and capable world explorer with a hull designed for both performance and efficiency offering a range of over 6000 miles at cruising speeds of 11-12 knots. Accommodation configurations for up to six generously sized cabins are offered with a main deck VIP suite and upper deck master suite with its own private terrace aft. Both suites have large private dressing rooms. A fitness room with enough space for four stations and a free weights area is positioned aft of the VIP suite.
Ample space for Captain and crew has been planned with a separate Captain's suite on the bridge deck and his crew complement of up to seven on the forward lower deck. She is hand-built by skilled craftsmen at AvA Yachts' Antalya Freezone facility and classed with Bureau Veritas notation.
Photos AvA Yachts