Light, elegant and gentle with a seductive colour – the ideal aperitif and choice for lighter fish dishes
Wine Puritans will jump at the opportunity to reject the presentation of wine and food pairing, but the fact is that there is no one without the other. The trend of pink wines, popularly called rosé, has become viral in the world over the last few years. It has been supported by excellent tourist results, and it seems that it even caught on in Croatia. Its seductive colour is mostly intended for the fair sex, it has up to 12% alcohol, and it is normally served cooled to about the same amount of degrees Celsius. Rosé is a perfect aperitif, so if you like, you can also pair it with lighter, typically fish dishes.
It is a simple formula for success, and it has come a long way since its beginnings or opolo, a mixture of wines that Dalmatian hard-working men made for anything but summer enjoyment. Be it just a fleeting trend or not, every year there are more and more rosé wines being offered by our local winemakers both at wine fairs and in restaurants, and this has also paved the way for a new niche on the winemaking scene.
While some winemakers decided to start with rosé because of their quick return on investment while waiting for the main variety to grow, others have decided to give rosé their full attention and made it a fully-fledged member of their wine palette. The freshness, fruity flavour and ease of drinking is present in almost all local rosé wines, and using your nose or your palate, you will discover the intricate details, depending on whether it was made from local varieties such as Plavac, Lasina, Teran, Trnjak, or a French coupage. But in the hot summer months, it is virtually impossible for you to go wrong with a (local) label. Semi-dry, dry or a sparkling wine version, it is only a matter of time or, rather, preference.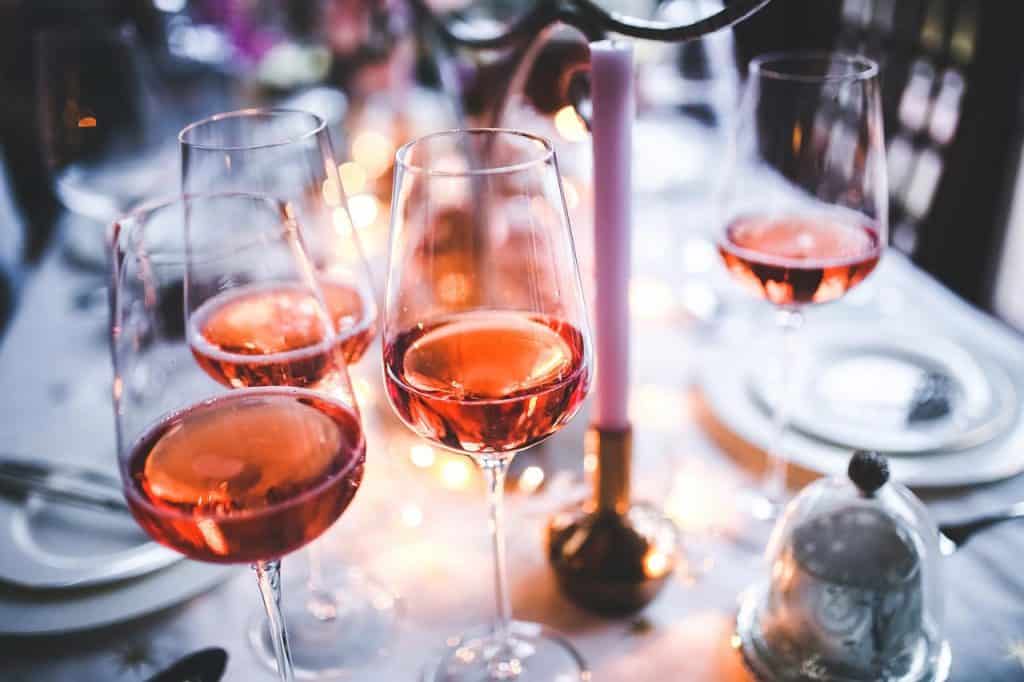 It may never reach the status of red or white wine (and a new trend of macerated and amber wines is already upon us), but most serious winemakers have already included it in their regular offer. But how much rosé can actually fit into the slogan which is cliché, but true in Croatian wineries – 'one should drink by the hour, and not by the litre'? While some will let themselves be tempted by lighter, pale varieties, colloquially referred to as 'female rosé, others will look for a character in a rosé, varying from Plavac Mali or Teran and Plavina, revealing the noble origin of local native varieties, apparent even to the unrefined palates.
We recently attended Wine Dalmatia, a winemakers meeting in Split whose popularity keeps growing, and tasted macerated rosé wines, aged in barrique barrels for a short period, and these are encouraging signs that this pink story will continue developing even when the season ends. In a conversation with a US importer of Croatian wines, we have learnt that the rosé trend has not passed, but it has found its rightful place thanks to the new and wealthy generation, unburdened with regions and varieties, eager for new tastes and new wine stories. Croatian wines, including rosé, have their own chance in it.
An exceptional winemaker has made sure that this won't be another story of how Croatian David beat the Goliaths of the world – in a poetic, even artistic way, he designed his rosé label by joining together a shark and a sardine with rose, giving this pink story a chance to become a great wine story. Even though it is underrepresented (for now), it has, just like the sardines because of their availability, become synonymous with the symbol of the survival of life by the sea. And pairing sardines and rosé? Just another cliché – There is no accounting for tastes! It's best to pair them with the people you love, just remember that the best rosé wines are the ones from this year's vintage and there aren't many of them, so drink up while you can.
Text Filip Bubalo
Photos Shutterstock.com and Pixabay