While Prada celebrates its 100th anniversary, owners Miuccia Prada and Patrizio Bertelli continue making impressive achievements, gradually allowing their son Lorenzo to take the helm of the company, and their unfulfilled wish is to win America's Cup and bring it to Italy
Being 100 years old while staying young sounds like science fiction. That's the challenge Miuccia Prada and Patrizio Bertelli, owners of the Italian fashion giant Prada, whose worth is estimated at EUR 5.8 billion by Forbes, set for themselves. Prada was voted Fashion Hottest Brand in Q4 2022 by the Lyst Index, which analyses consumer habits of million consumers across the world.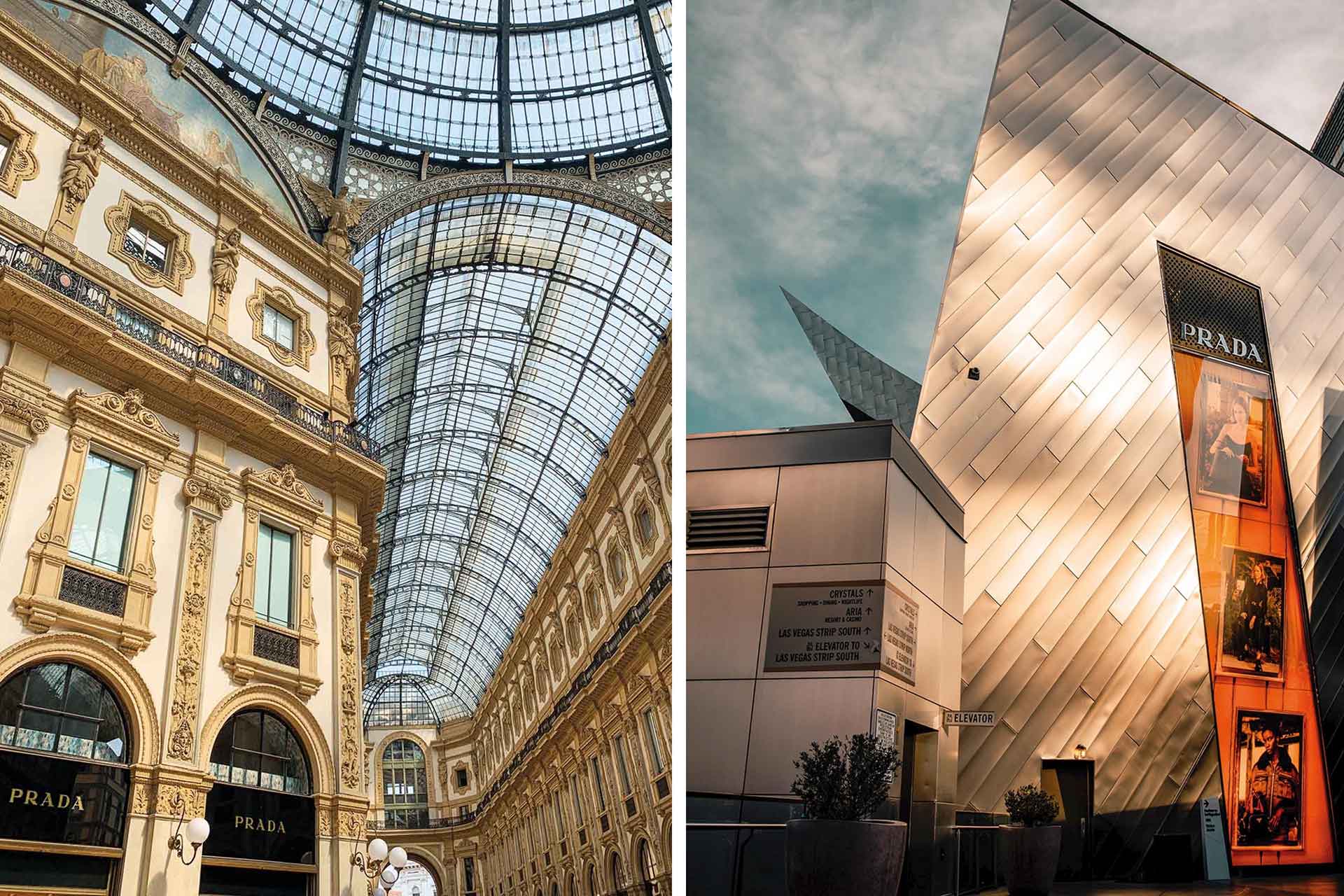 The recognition happened right when long-time owners and CEOs, both in their seventies, introduced big changes in the management of their family company early this year.
They gave up their CEO positions to Andrea Guerra, experienced businessman and former CEO of the Luxottica Group.
His new task is to manage the transition of company ownership so that the fourth generation of Prada Family members, in this case Lorenzo Bertelli, could take over in the near future.
His father Patrizio will stay on as Chairman of the Board of Directors and his mother Miuccia Creative Director of Miu Miu, Prada's line for the younger generation, and Prada, which she runs together with Belgian designer Raf Simons.
Lorenzo Bertelli is currently Marketing Director and Head of Corporate Social Responsibility, while his younger brother Giulio is an avid sailor and is not actively involved in the family company.
Prada has had a store at Milan's Galleria Vittorio Emanuele II since 1913. Mario Prada opened a store there to sell luxury leather goods, such as bags, belts and luggage, to European aristocrats.
It was a successful venture as Italy's royal family, the House of Savoy, appointed him their official supplier in 1919.
A key moment in company history took place in the late '70s when Miuccia, a leftist who studied Political Science and mime, inherited her grandfather's store together with her brother and sister.
She met Patrizio Bertelli in 1977, a boy from a family of lawyers who founded a small leather goods company while at the university.
They got married in 1978 and have since turned their small shop selling leather accessories into a fashion giant that includes five brands: Prada, Miu Miu, Church's, Car Shoe and Marchesi 1824.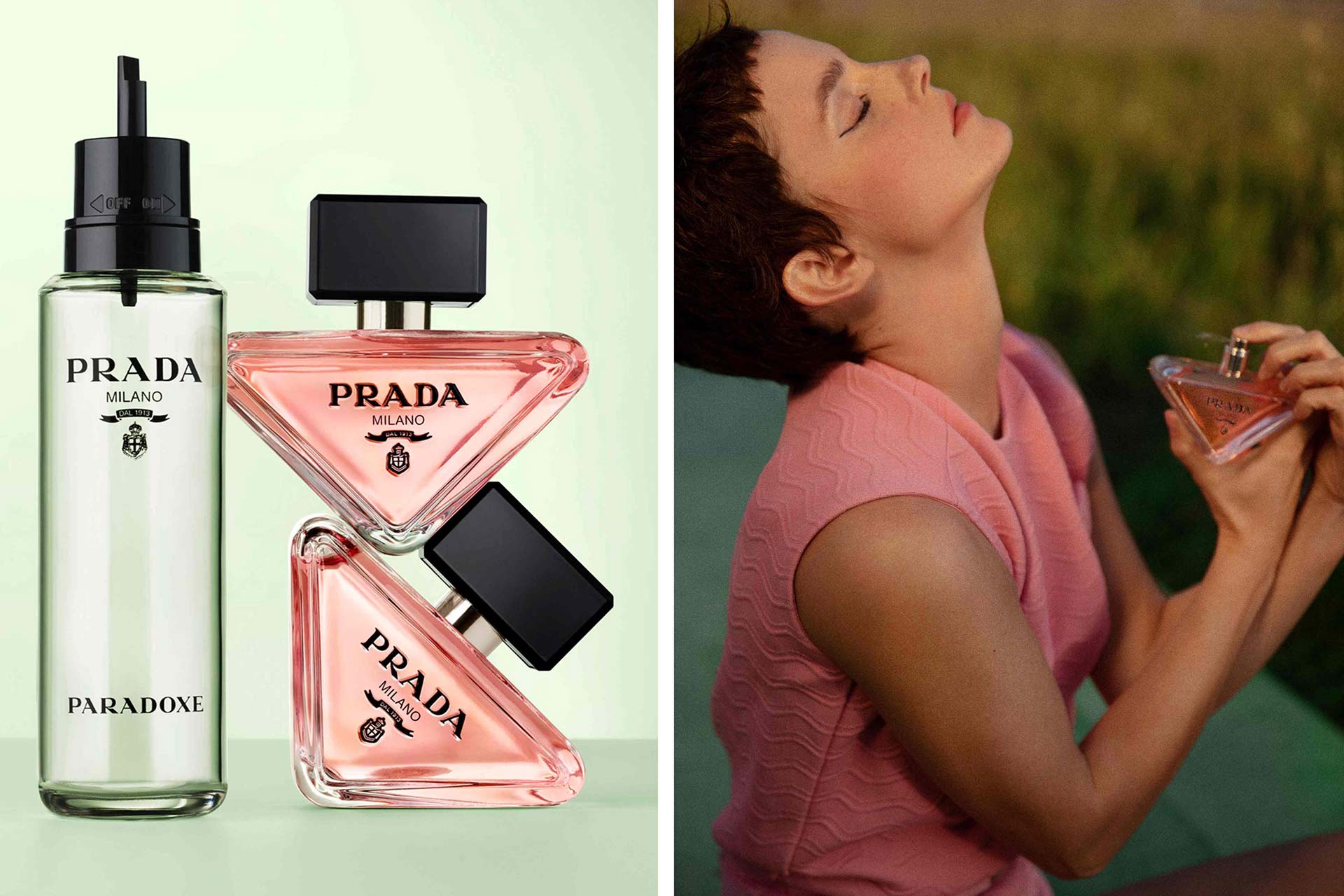 She's known as Ms. Prada and he as Mr. Luna Rossa. She's a fashion designer, and he's a passionate sailor, the creative force behind the business empire and the brand's architect, a visionary who convinced his wife to start designing clothes for women in 1988 and to launch a line for men in 1995.
For more than 30 years, her black, nylon backpack featuring a metal triangle Prada logo has been one of the best-selling fashion accessories. Her design is known for clean lines, subdued colours and simple, but refined elegance.
Women stand out from the crowd when wearing her classic or high-tech sports line pieces. Her work was recognised globally even before 'Devil Wears Prada', starring Meryl Streep, was made.
The couple made Time Magazine's Top 100 influential people list in 2006 and Prada has been among the most valuable fashion brands for years.
The company has almost 14,000 employees and they are deeply committed to manufacturing luxury products in their homeland. 11 out of 13 Prada production units are in Italy. The only two exceptions are Church's, located in Northampton, UK, and Megisserie Hervey Tannerie, near Limoges, France.
They recently acquired a 43 percent share in Conceria Superior, an old Italian tannery located in the vicinity of Pisa whose clients include some of the biggest luxury houses, from Chanel to Louis Vuitton.
That way, Prada has firm control of the production process and quality, promoting their ethical principles of sustainable development, which includes honouring traditional crafts and arts, people, environment and the community.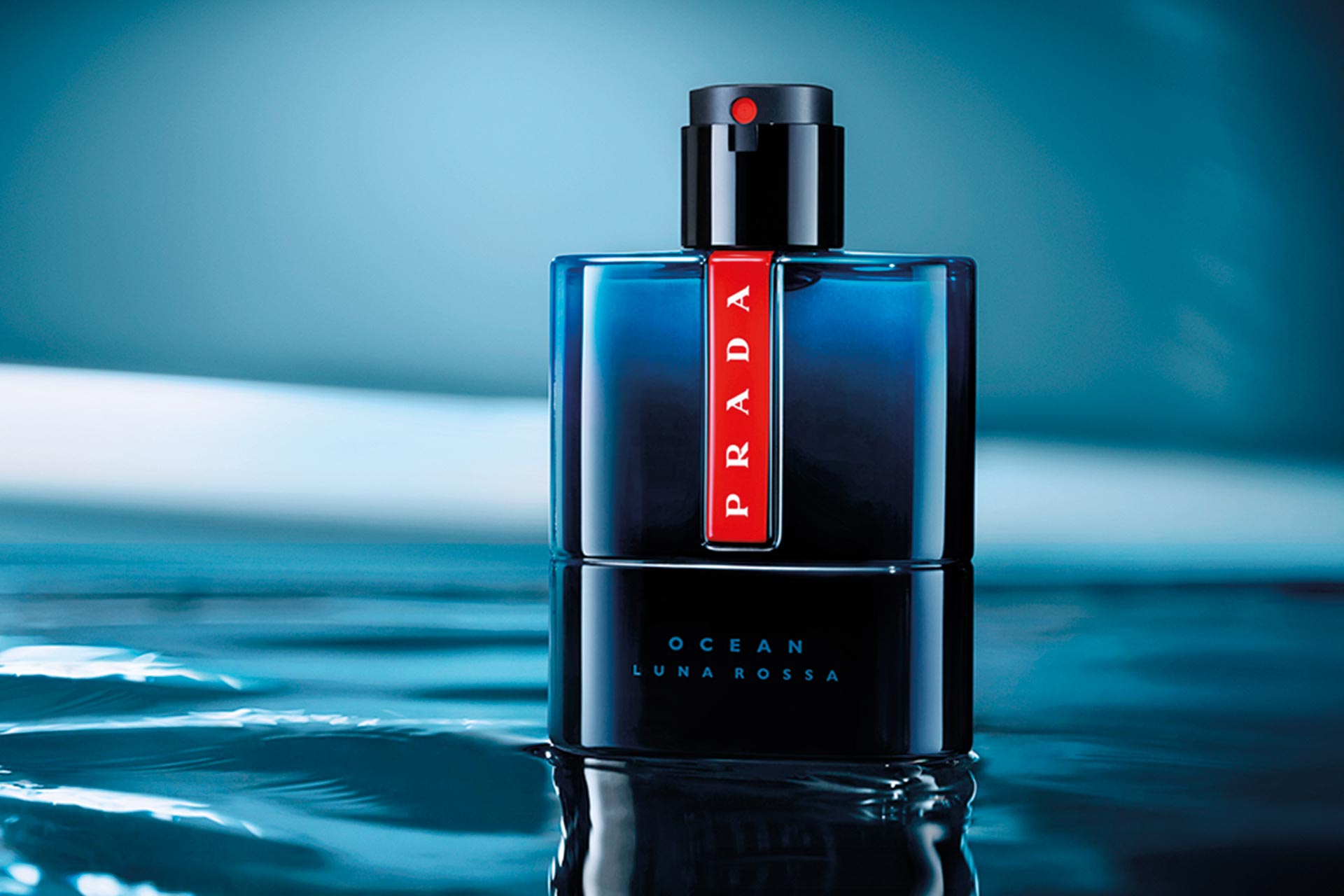 Prada is present in 70 countries around the world and their shops, which have been designed for years by Dutch architect Rem Koolhas and Swiss duo Herzog & de Meuron are a synergy of luxury products, contemporary design and technology.
Wanting to sponsor contemporary art exhibitions and various cultural events, they founded the Fondazione Prada in Venice in 1993 and opened a museum in Milan in 2015. They added a contemporary exhibition space to an old distillery and one of the buildings within the 19,000-m2 complex is home to Bar Luce.
It was designed by American film director Wes Anderson, who recreated the atmosphere of a typical Milanese coffee house from the 1950s. Prada presented its first fine jewellery collection for the new season at Fondazione Prada, made of 100 percent certified recycled gold and traceable gems.
The Eternal Gold line includes necklaces with heart-shaped pendants and Prada's famous triangle, snake-shaped earrings and bracelets, with prices ranging from EUR 1,500 to 55,000.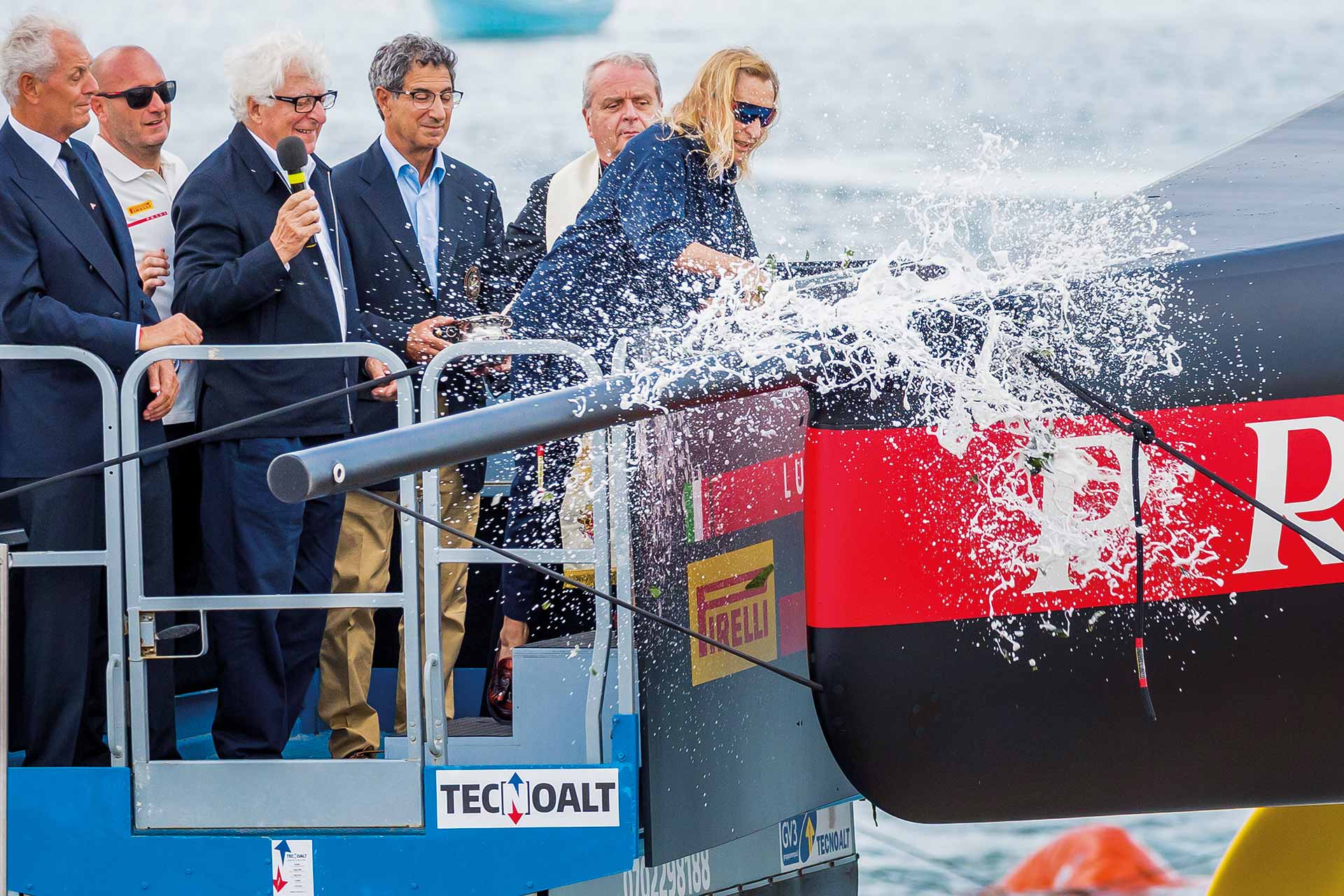 Creating a fragrance is an integral part of bringing the brand closer to younger generations, so the new campaign for Prada Paradoxe features actress Emma Watson not only as the face, but also as director of the promo film. 'We have to drive changes', Miuccia Prada and Patrizio Bertelli say in a video on the company website.
And changes should be initiated early on. That's why they paired up with UNESCO's Intergovernmental Oceanographic Commission to launch an educational programme on ocean preservation.
The Sea Beyond project is meant for children aged 3-5. 120 children from six local kindergartens participated in a workshop on Torcello Island near Venice where children learnt about nature, fauna and the lagoon's eco system.
Prada's clothes, purses and shoes from the Re-Nylon line are made of recycled nylon and highly sought after among the younger generations and, according to Lorenzo Bertelli, a percentage of the profits goes towards the Sea Beyond programme.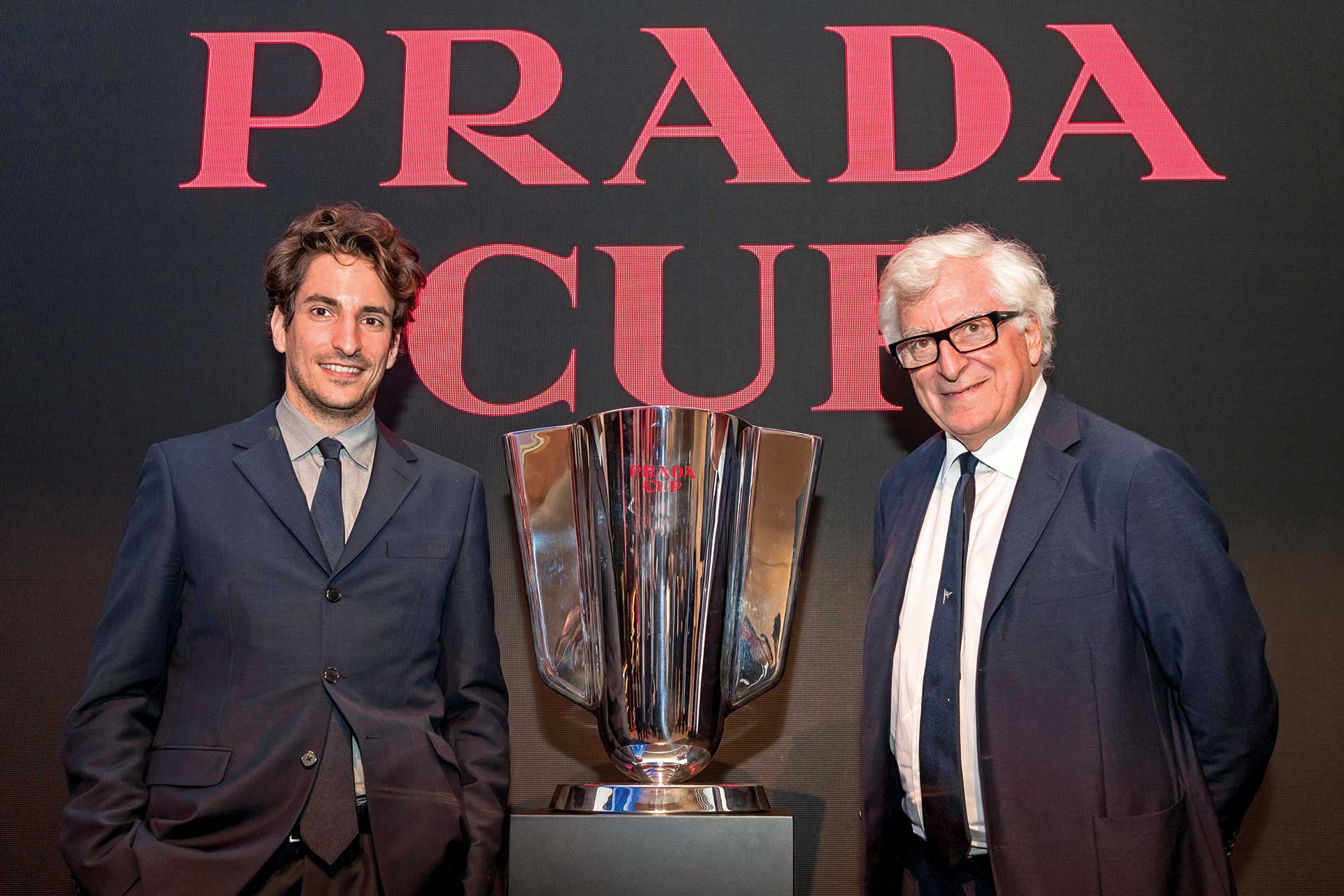 Love and respect of the sea are deeply rooted in family values as Patrizio Bertelli is a passionate sailor. Prada has been sponsoring the Luna Rossa project since 1997, launched when Bertelli met legendary Argentinian naval architect and successful yacht designer German Frers in Milan. Frers asked him: 'Why don't we compete in America's Cup?' Three years later, the Luna Rossa won the Louis Vuitton Cup in Auckland.
Bertelli was the first Italian to be inducted in America's Cup Hall of Fame, and the Italian Olympic Committee awarded him with the highest Italian sports award, the Golden Necklace, for support in the development of Italian sailing.
Five years ago, he participated in the 52 Super Series regatta in Sukošan near Zadar. He will be the challenger for the sixth time at the 37th America's Cup, to take place in Barcelona in 2024, the oldest and most prestigious international sailing competition.
Italy's national pride will be sailing in the AC75 monohull under the name of Luna Rossa Prada Pirelli, while the sailing team will be sporting the new Panerai watch collection and clothing with Merino wool, specially designed together with Woolmark.
The collection includes T-shirts, hoodies, shorts and trousers, cycling gear, waterproof jackets and revolutionary ultralight wind jackets. Woolmark CEO John Roberts says that they took special care to make the material lightweight, elastic and absorbent, but also 'for the innovative fabric to be biodegradable and not to contain microplastics so as not to pollute the ocean'.
In its 100th year, Prada is ready for all the challenges of modern times. With a career in the luxury industry spanning more than four decades, where he combines his work and hobby so well, Mr. Bertelli's only unfulfilled wish is to win America's Cup and bring it to Italy.
'We've learnt a lot since our first challenge in 2000, but we also gained the respect of the international sailing community. My sons Lorenzo and Giulio were children at the time, and nowadays they're both a part of the team in their own way, representing the generational shift involved in this new challenge. That's why our goal is not only to win the Cup, but also maintain the spirit that has characterised the team for the past 23 years', says Patrizio Bertelli, head of the Luna Rossa Prada Pirelli Team.
Text Dubravka Tomeković Aralica
Photos The Fashion Awards 2020 Miuccia Prada & Raf Simons, Prada, Unsplash, Carlo Borlenghi & Stefano Gattini
Video Prada
No tags for this post.