Against all odds, Zadar in Croatia has managed to retain its identity as a city and urban centre, so, unlike many other coastal towns, while wandering through a maze of ancient streets, you will not feel like you are passing by storefronts. Instead, you will feel the city pulse in the small squares, tiny shops and craft workshops, galleries and bars
As the scene is set with so many gorgeous islands in the background, it is no wonder that the Master of Suspense himself, Alfred Hitchcock, known for his reluctance to give praise, publicly declared that Zadar in Croatia has the most beautiful sunset he had ever seen. There were no social networks at the time, nor did anyone like him on digital platforms, but the great filmmaker simply had an eye for beautiful and unique frames.
Zadar is a tourism centre of the Central Adriatic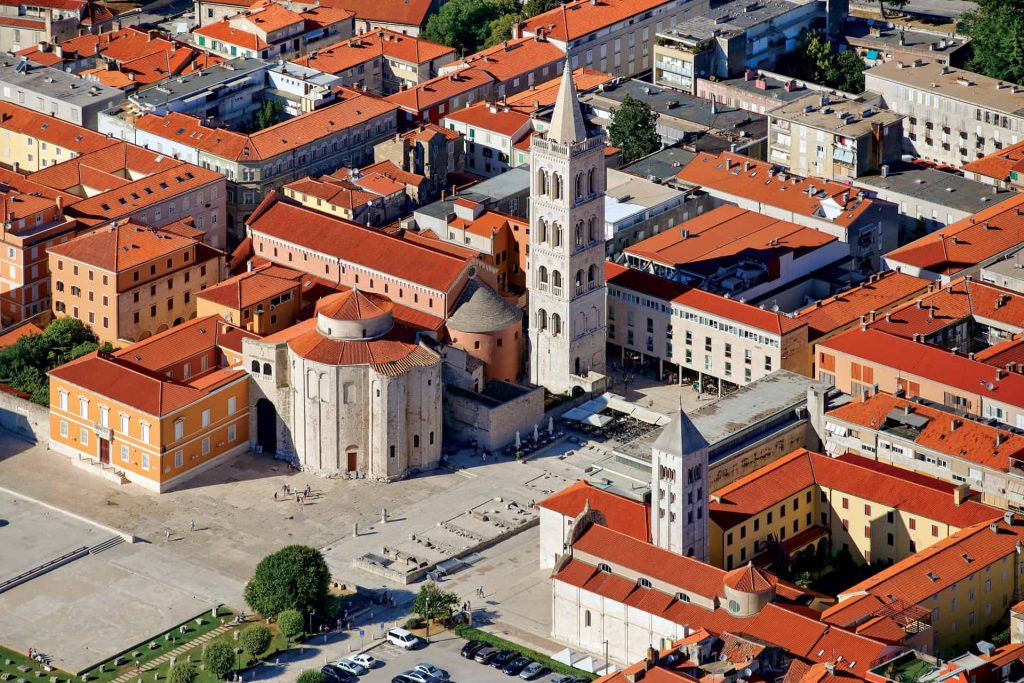 The city's charm and picturesqueness have attracted many 'conquerors' throughout centuries, from the Romans and crusaders to 'digital nomads', and in the last decades, Zadar became a tourism centre of the Central Adriatic.
Famous Kalelarga
The gorgeous streets are paved with stone and the biggest and most famous one among them is the Kalelarga (lat. calle larga), the main artery of the Old Town located on the peninsula, with alleys spreading out from it and leading to numerous squares and mansions, pumping life into the tissue of the city on a daily basis.
The grandeur of distinct places such as the People's Square, the Varoš historic district, numerous churches and arsenals attract both tourists looking for entertainment and those in search of local culture.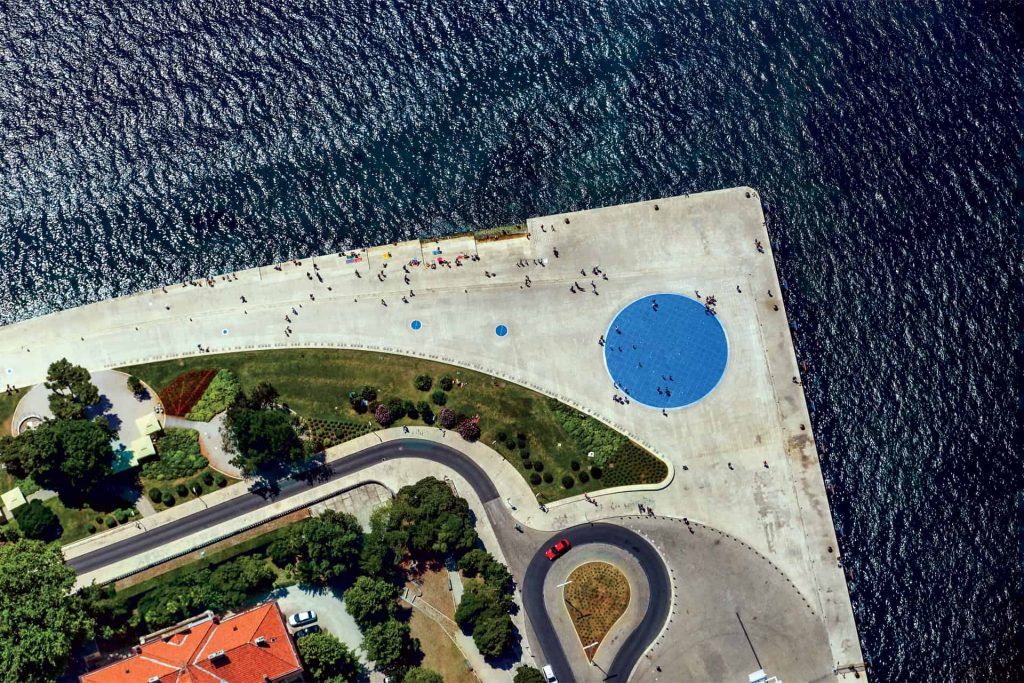 Against all odds, Zadar has managed to retain its identity as a city and urban centre in this portion of the coast, so, unlike many other coastal towns, while wandering through a maze of ancient streets, you will not feel like you are passing by storefronts.
Instead, you will feel the city pulse in the small squares, tiny shops and craft workshops, galleries and bars, where locals, filled with pride and defiance, meet, not allowing their town to be taken over by the tourist tsunami.
Foša and the Land Gate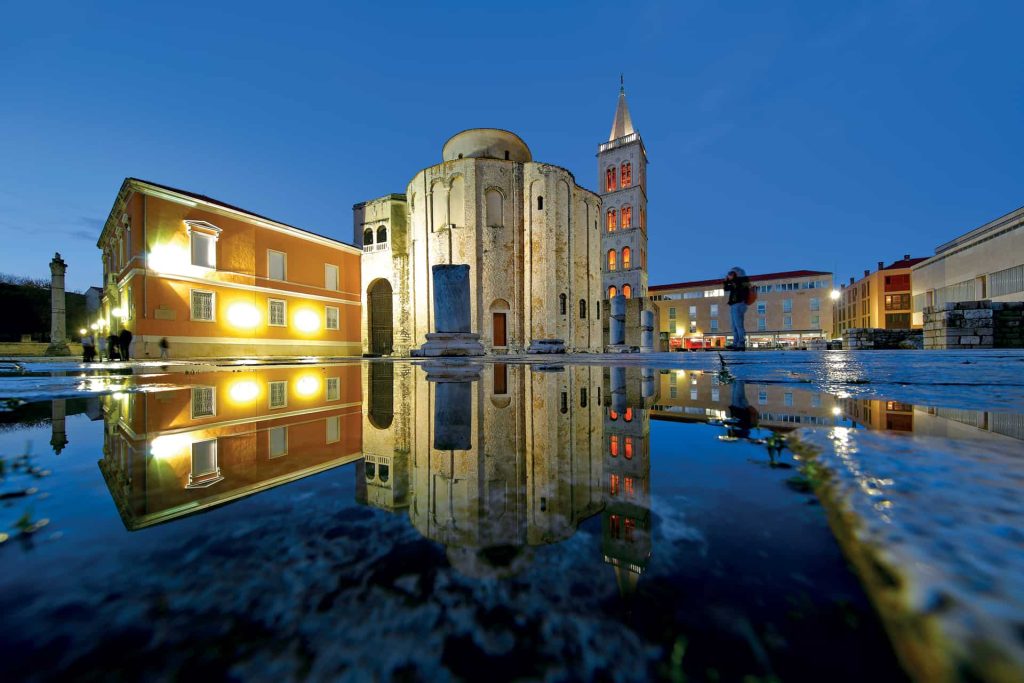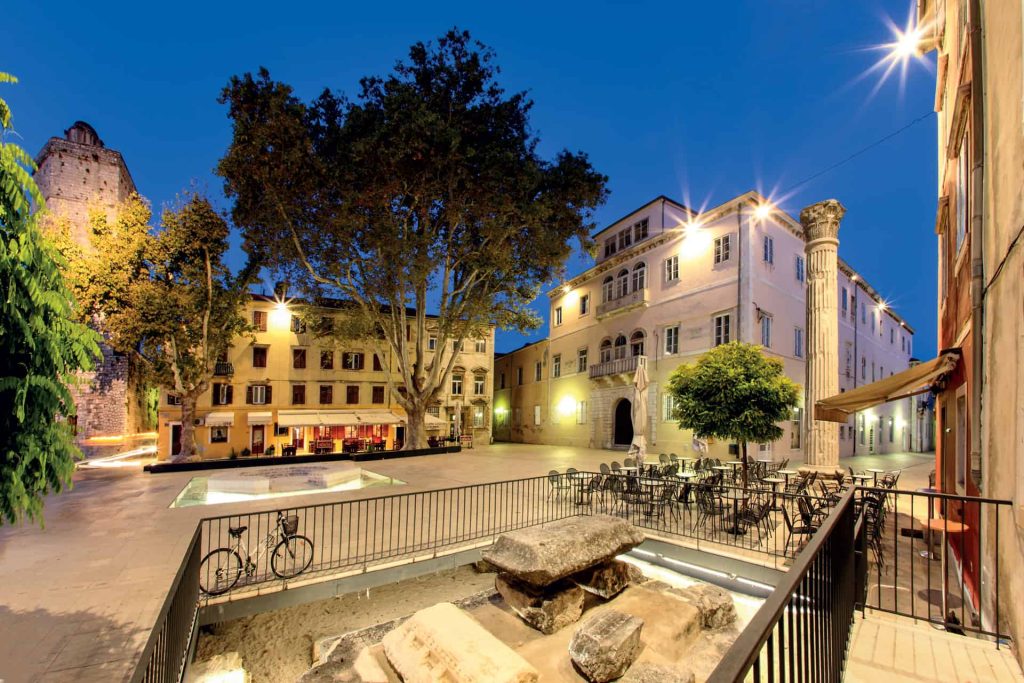 Traces of turbulent Antiquity and the Middle Ages, the Venetian Republic and the city rapidly developing into the administrative centre of the Habsburg Provinces, to post-war Zadar that rose from the rubble and turned into a modern and attractive place to live, but also a world-renowned tourism hotspot, are visible at every step, which gives Zadar a considerable amount of charm.
Read more: Olib Island: Adriatic king of sandy beaches
Read more: Discover Biševo: Croatian island we all dream about
Read more: The best restaurants in Croatia to visit by boat
You can reach the Old Town through several town gates and the Land Gate, located in the area known as Foša, is the most impressive. A little harbour is hidden here and a narrow passage through the Renaissance ramparts will take you to the building of the University of Zadar, the oldest university in Croatia. A stroll along the waterfront ('Riva') will take you across the entire peninsula.
Discover Five Wells Square
When you pass through the monumental gate, you will reach the Five Wells Square, one of the city's most popular open spaces and a perfect Mediterranean backdrop for numerous summer events that attracts both locals and tourists with its relaxed ambience.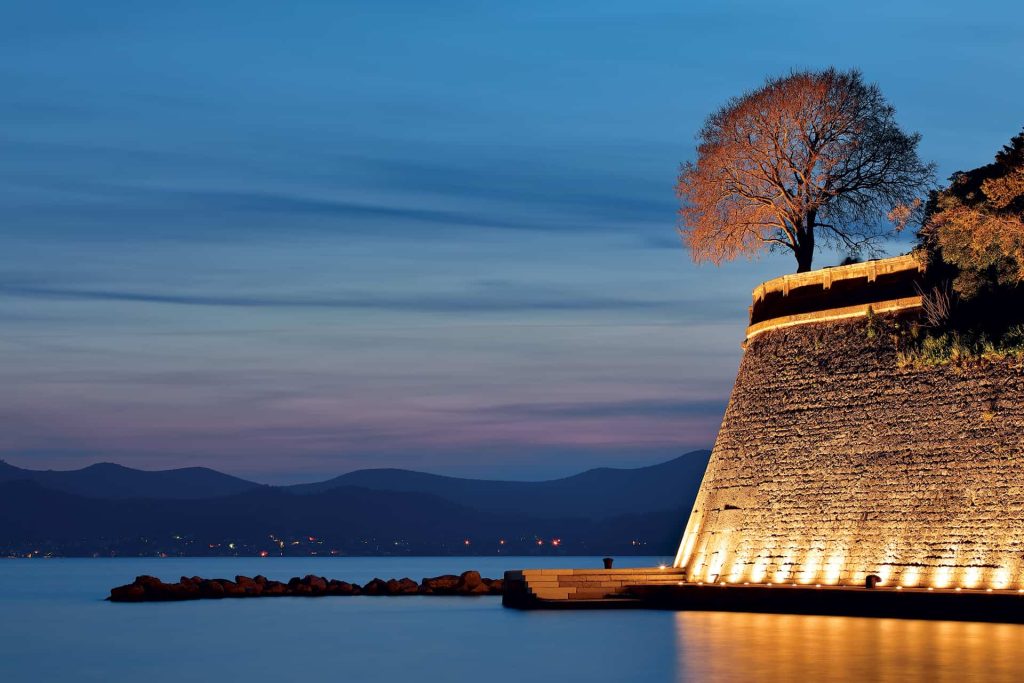 Layers of history embedded in stone stretch as far as the eye can see, but the renovated Rector's Palace, now a multimedia centre stands out, as does the Proveditor's Palace, which will soon become part of a big cultural and historical complex.
Roman Forum and St Donatus' Church
In addition to producing numerous celebrities and even a Pope, Zadar's most famous resident is its patron saint – St Donatus. A unique circular church dedicated to St Donatus is a symbol of one of the most popular places in town – the Forum. Sun-kissed and overlooking the sea, the town square was built on the remains of an ancient Roman Forum. Although filled with people, there is always enough room for everyone.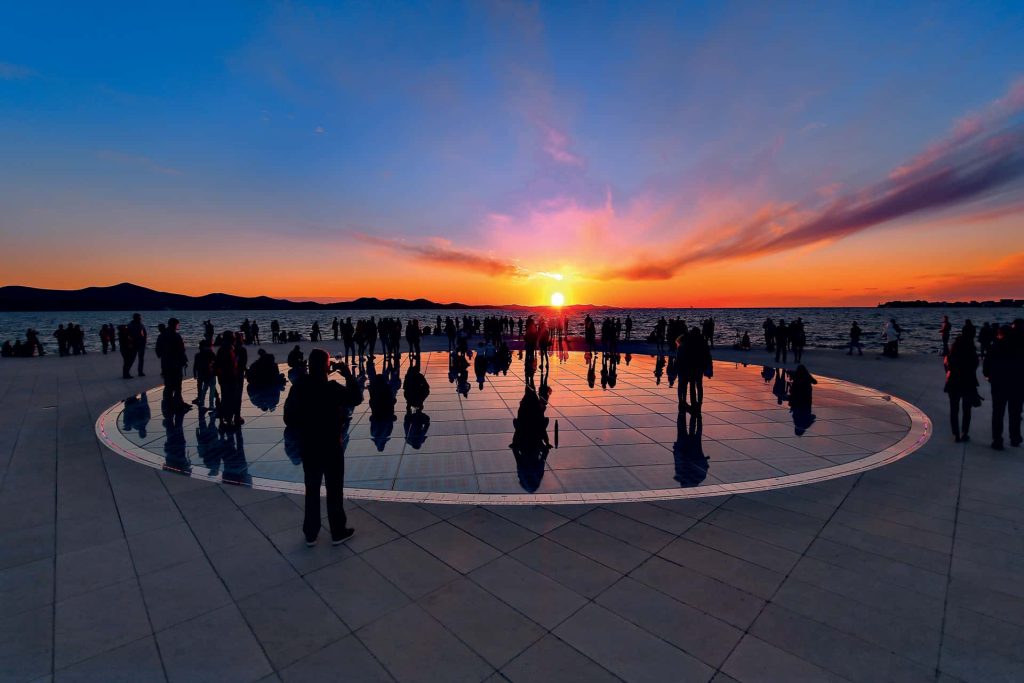 The rich heritage is visible on the outside, but Zadar has also always been a spot for great artists, actors, writers and singers in particular, so it comes as no surprise that there are often music events and concerts at the Forum and other locations in Zadar.
After the events, such as world-renowned Musical evenings in St Donatus, 'KalelargaArt' or 'Zadar snova' International Festival of Contemporary Theatre, acting troupes, musicians and merriment take over the city. Both the performers and the audience head to restaurants and bars afterwards, and there is no lack of these in the Old Town, Varoš in particular.
Try the king of liqueurs – Maraschino
The best way to get acquainted with the local gastronomy, though, is through 'Zadar Wine Fest', taking place in late April, or 'Craft Beer Fest', which will give you a chance to taste beer made by more than 20 local micro-breweries.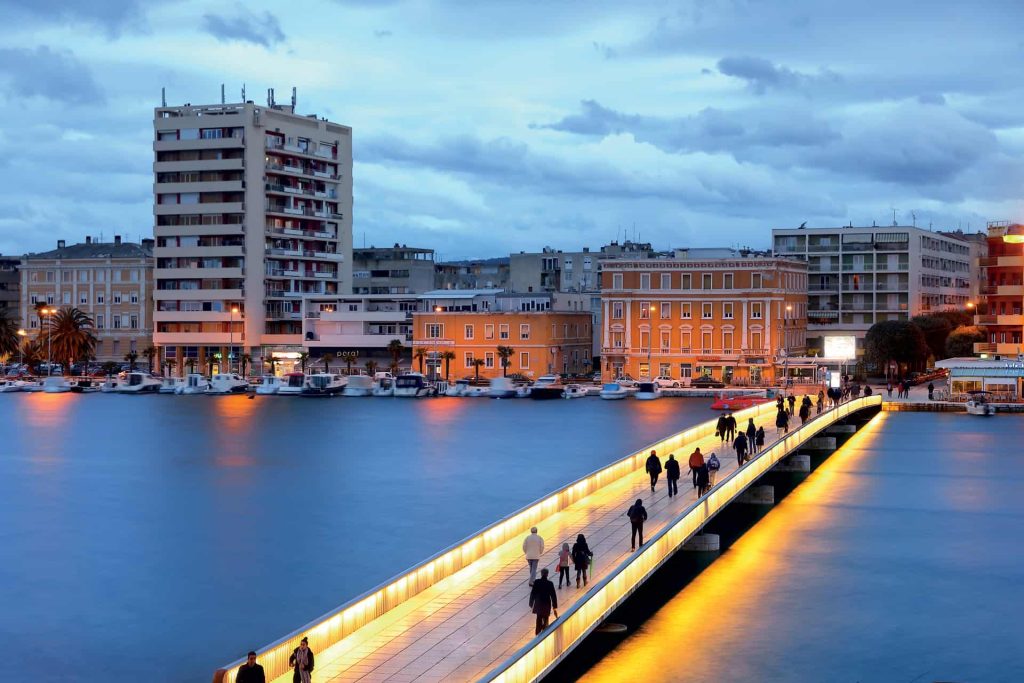 Proving that the past and the present can combine in an original way, or rather, in an original souvenir, is the relatively young Museum of Ancient Glass. Not only can you admire ancient art here, but you can also see live how glass artefacts are made. If you by chance buy a glass as a souvenir, the best way to start your rite of passage as a local is by trying the king of liqueurs – Maraschino, traditionally produced in Zadar for more than five centuries using indigenous Dalmatian Marasca cherries.
Zadar Outdoor Festival for active vacations
Naturally, there's more to Zadar than eating and drinking – thanks to its location, Zadar is an ideal destination for avid fans of active vacations, with Zadar Outdoor Festival being the ideal opportunity for you to explore nearby islands by running, swimming and kayaking.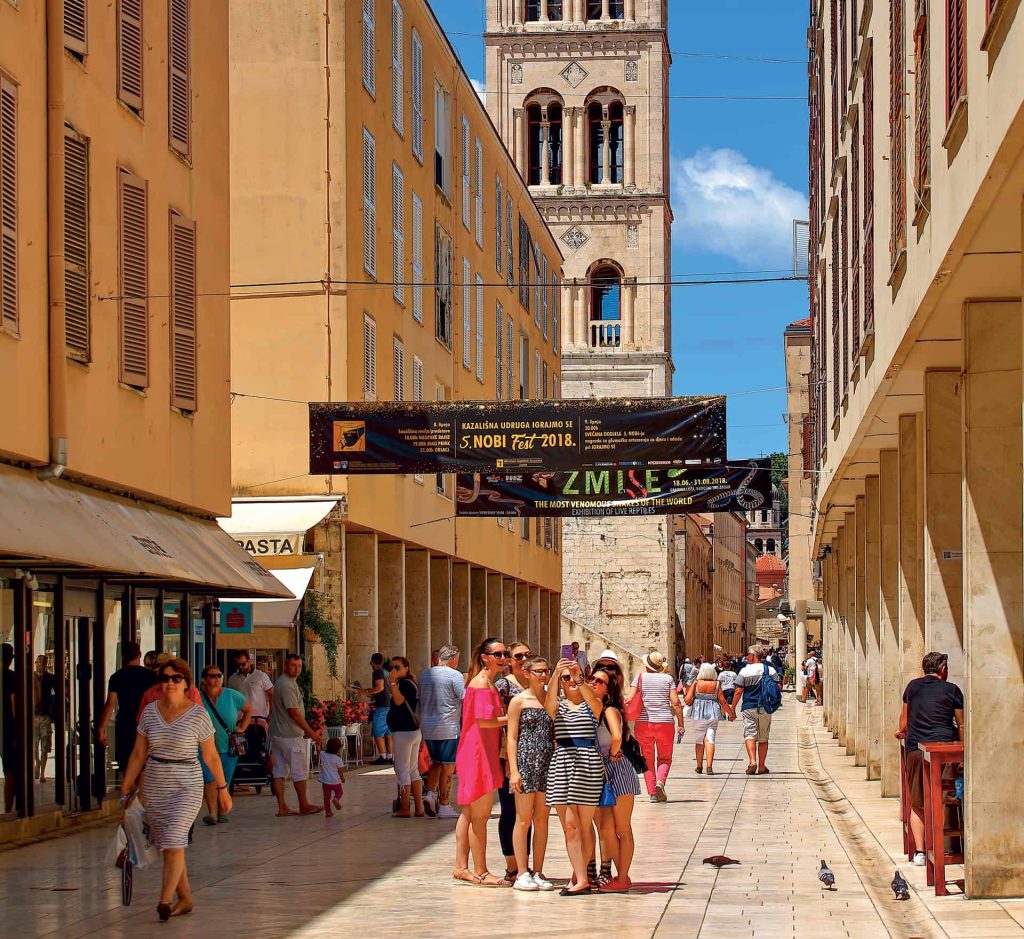 When you inevitably want some peace and want to look for quieter alleys and corners, take the Kalelarga running from west to east from the Forum and you will reach another local meeting place – the People's Square. It offers a uniquely pleasant experience, particularly during sweltering summer days when this centre of the City
Sea Organ and the Greeting to the Sun
Administration occupied by the City Loggia, City Hall, City Sentinel and clock tower turns into a Mediterranean melting pot of locals and tourists, people walking and those sitting and simply enjoying the view.
Proving that architecture can have a beneficial effect on humans, but also turn into a world-famous attraction without being part of traditional architecture, Zadar architect Nikola Bašić created two unique installations – the Sea Organ and the Greeting to the Sun.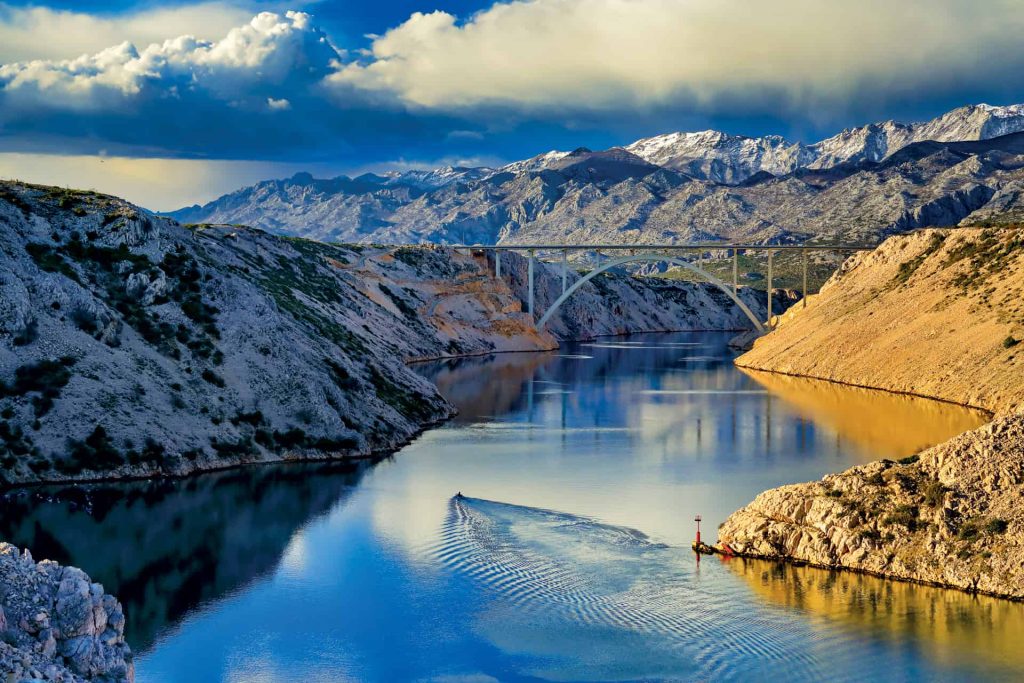 One with light, the other with sound, with the sunset as background, they provide a one-of-a-kind audio-visual memento to visitors. It quickly turned into the most popular city location for taking photos and getting likes on social networks.
Must-see things in Zadar hinterland
As is the case with so many other places, Zadar is an example of monoculture in national economy based solely on tourism, but thanks to its hinterland and the beauty and potentials of Ravni Kotari, Bukovica and Zrmanja, as well as the incredibly rich water area 'on its doorstep', Zadar has what it takes for it to transform in a modern way.
Read more: Magic labyrinth between Zadar and Kornati
Read more: Cruising the Kornati Maze
Read more: Inside Zadar archipelago
It has a diverse offer able to relieve the Old Town off some of the burden, while branches of tourism such as rural, bicycle or health tourism give a chance to the islands and the hinterland to develop.
Five national parks near Zadar in Croatia
Five national parks: Paklenica, Kornati, Plitvice Lakes, Krka Falls and Northern Velebit and three nature parks: Telašćica, Vrana Lake and Velebit (a small portion of it) are destinations of unparalleled beauty and relaxation each in its own way.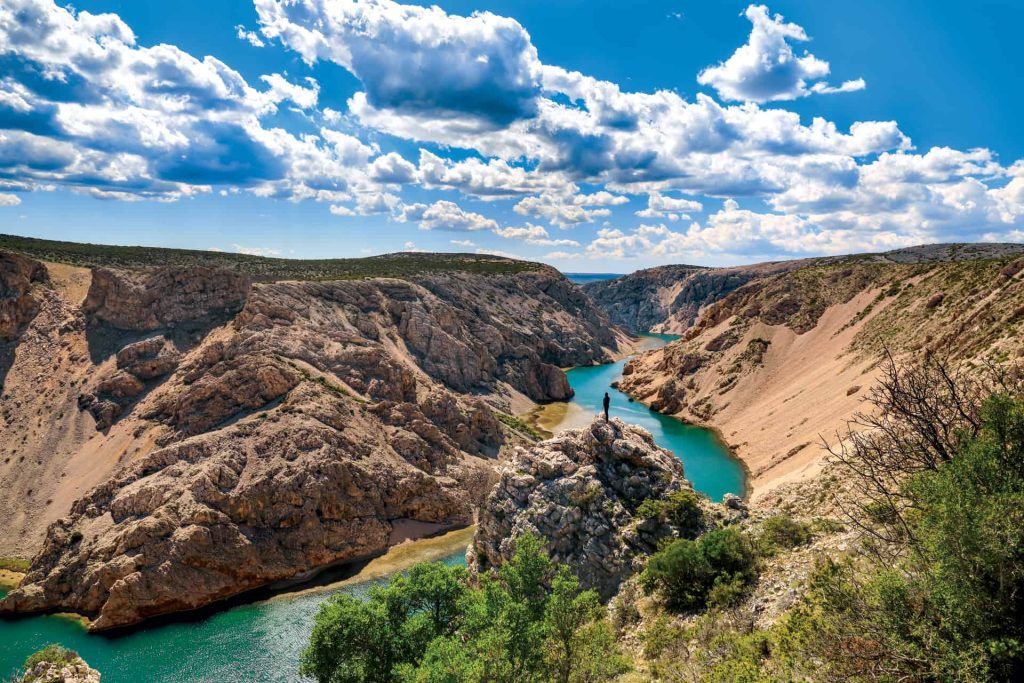 Thanks to the Tankerkomerc Zadar Marina and the newly renovated Marina Borik, Zadar is ideal for starting your yachting adventures. Some of the day tours suitable for short cruises have already been described on Yachts pages like island of Olib or charming islands closest to the Zadar , the only thing that we need to add is the heart-shaped islet of Galešnjak in the Zadar archiperlago that made the beautiful Croatian Adriatic famous around the world.
Cruising in Zadar archipelago
We haven't forgotten about the reefs and the submarine world around Silba, a singular island that we hope to present to you soon in one of our pieces. As the number of vessels is significantly smaller due to the pandemic, this season will by all accounts be ideal for visiting normally crowded locations such as the Dugi Otok's Sakarun Beach, cliffs of the Telašćica nature park, located 25 miles away, Levrnaka's sandy beach Lojena or the small coves of the surreal Kornati, so do not miss the opportunity of a lifetime to enjoy Zadar and its surroundings, despite all odds.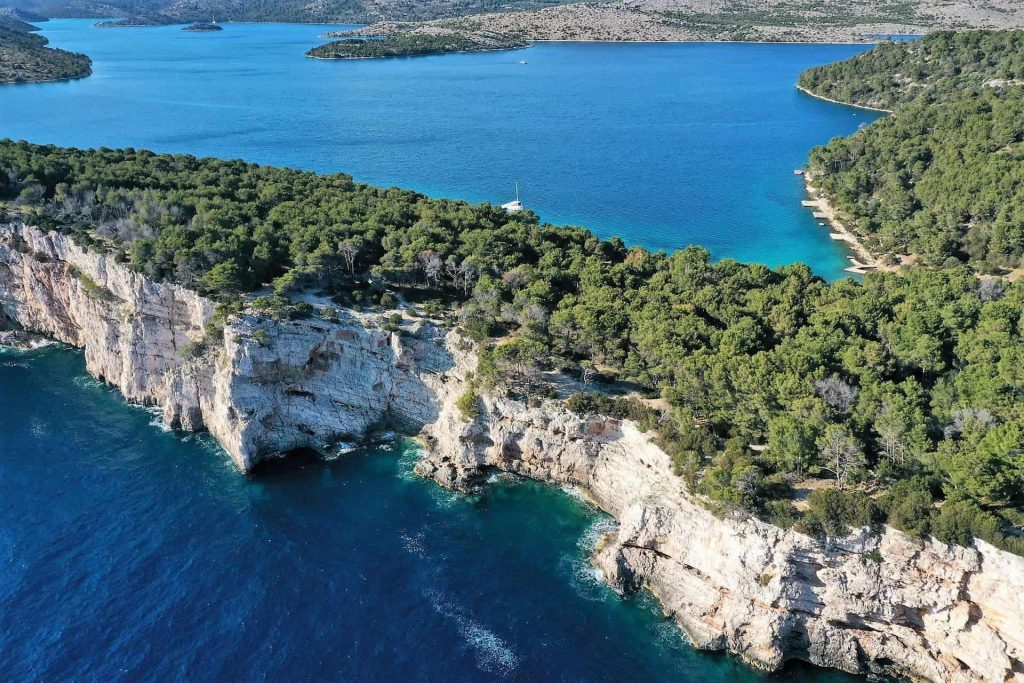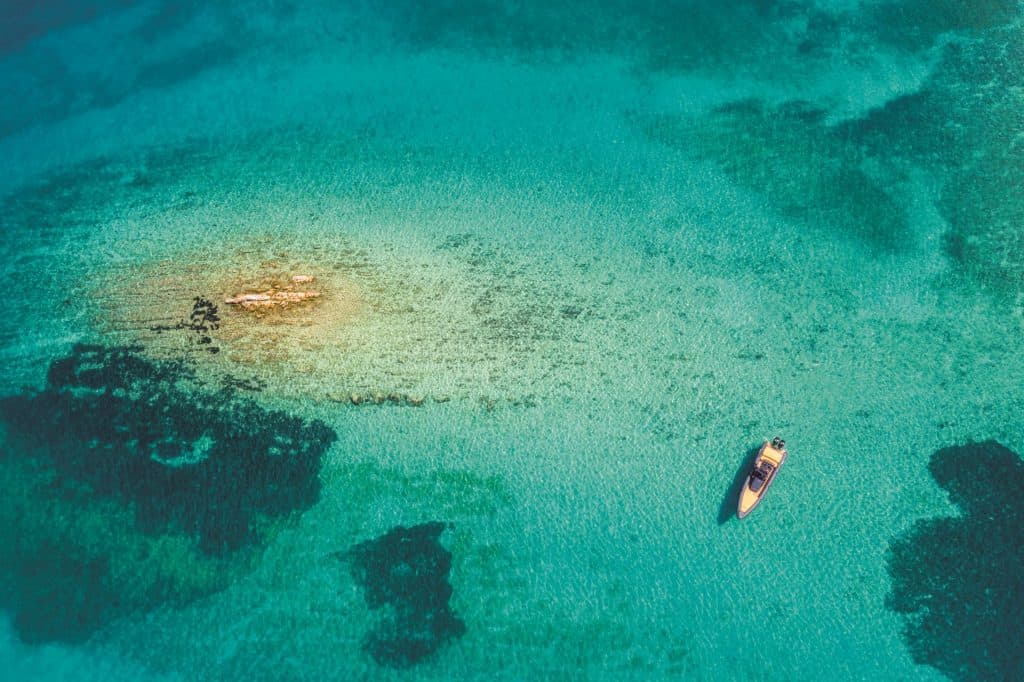 Text Filip Bubalo
Photos Boris Kačan