In the heart of the Old town of Dubrovnik, Prijeko Palace hotel and Stara Loza restaurant blend the past and the present in the perfect harmony
If you are looking for a memorable and different place to stay for a holiday in Dubrovnik, Prijeko Palace hotel along with Stara Loza restaurant is a perfect place for you. Here, in the heart of the Old city, in a medieval historic palace with unique art-oriented style, guests can enjoy in a high degree of luxury in nine double rooms.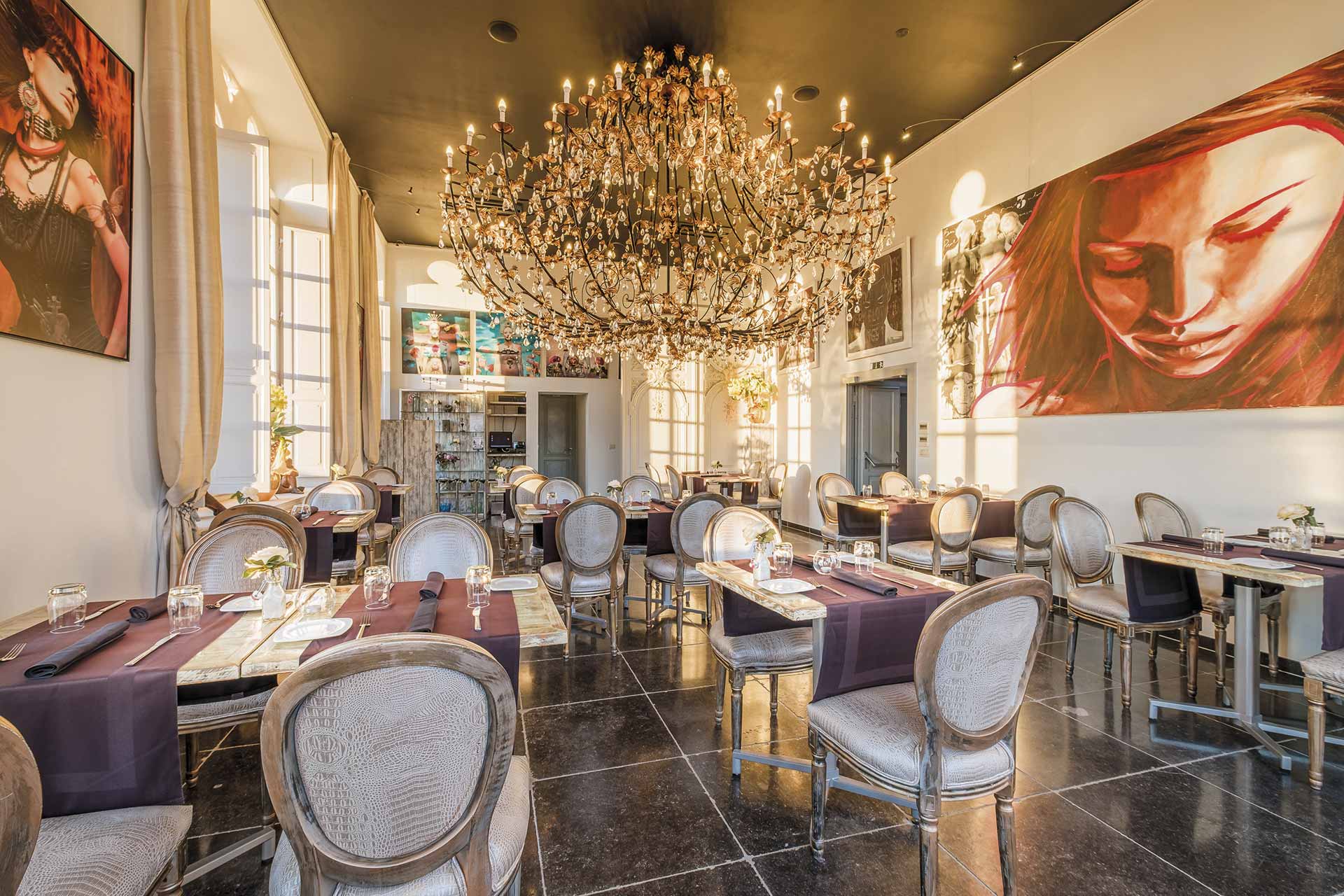 The individually decorated rooms make it ideal for romantic getaways, honeymoons, wedding parties, exclusive use, executive meetings, hideaways… It is also possible to rent an entire floor or even the entire building if needed. If you want to experience authentic flavors and aromas of the Adriatic in an unreal setting, Stara Loza restaurant features three dining areas.
Prijeko street terrace is a visually appealing terrace settled in pittoresque Prijeko street which runs parallel with the main street, the Stradun, but is less frequent. This terrace is an excellent choice to enjoy your morning coffee and croissant, drinks, or any meal of the day. Salon is placed on the third floor of this renaissance heritage building and its absolute highlights are high ceilings and gothic floor-to-ceiling windows.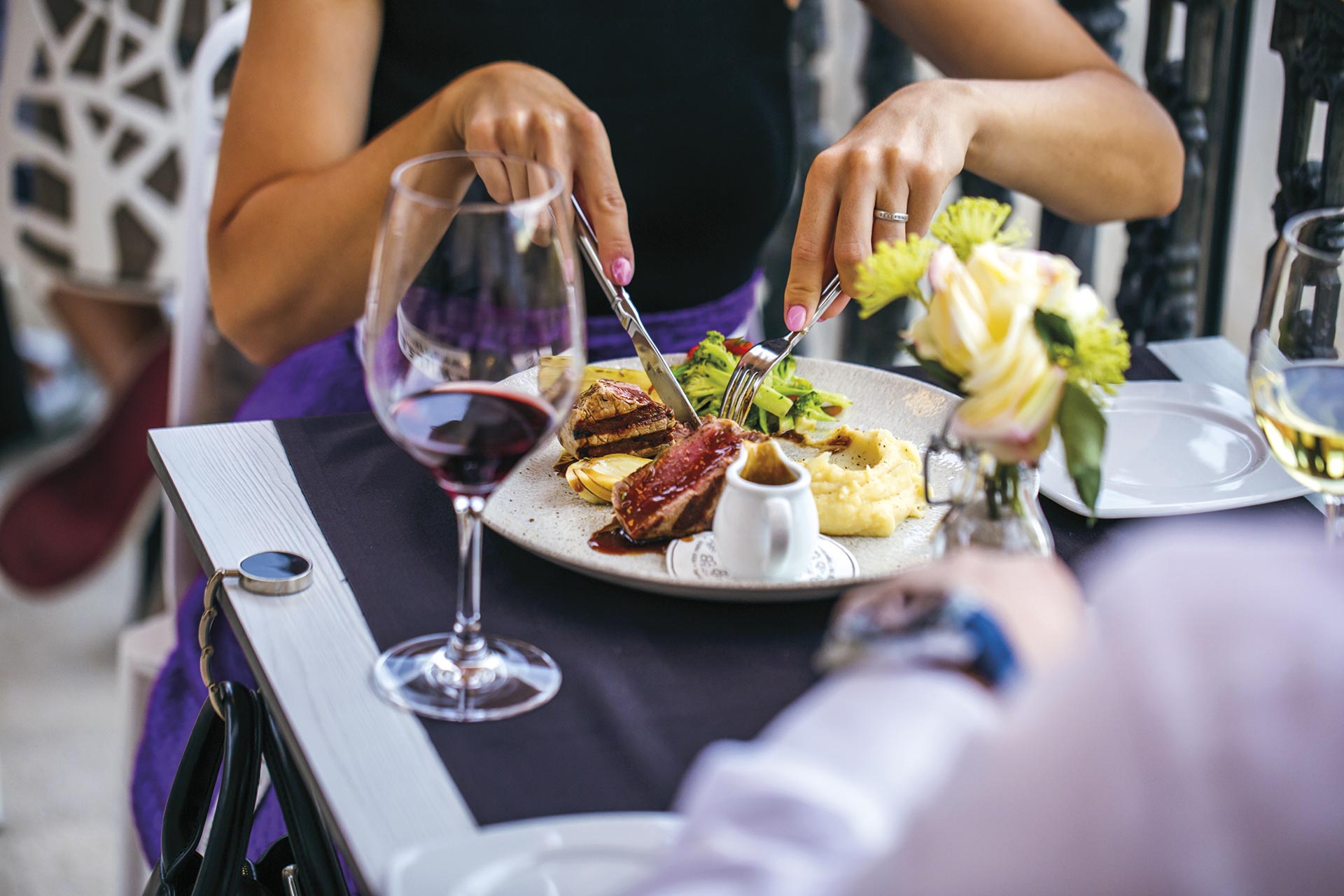 They reveal a beautifully restored medieval terrace, the most amazing location of Stara Loza, that provides stunning views over the ancient city. Being it for a special occasion, romantic surprise for a loved one, or a dinner with friends, you'll be priviledged to the exact, unchanged view that the nobelty living in the palace enjoyed over dinner for centuries. Along with unique visuals of the city and eclectic design, fresh seasonal ingredients and finest autochtonous wines served at Stara Loza awaken a feeling of authenticity, legacy and tradition.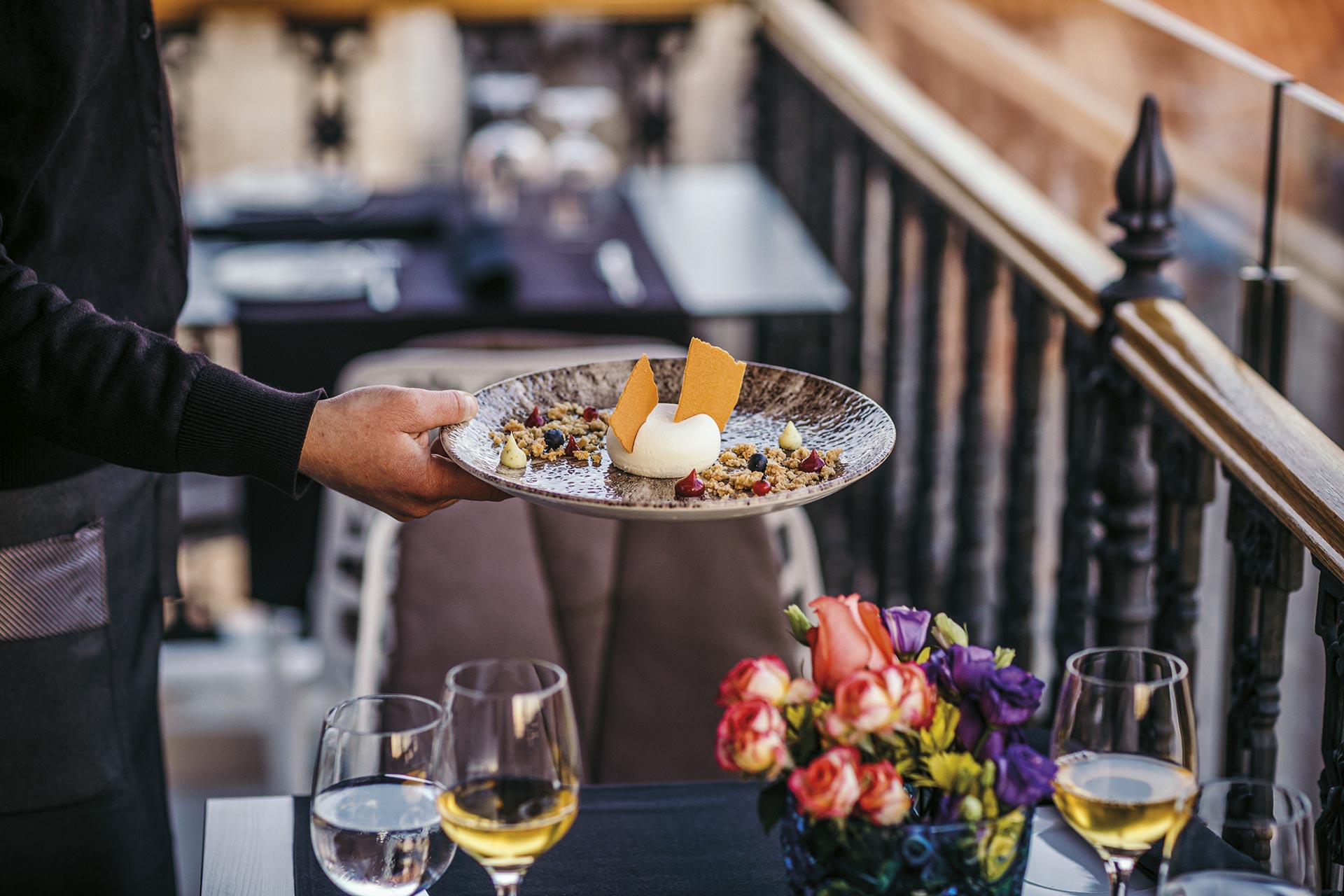 Stara Loza restaurant also offers the unique dining experience – Menu Tasting Terrace, with the tasting menu selected by their chefs. You will have your private sommelier who will choose the perfect wine, from the wine cellar with the capactity of 2000 bottles, for your perfect evening. Here amongst medieval rooftops, below the stars and above the ground, treat yourself to what you need.
Photos Prijeko Palace