The Croatian islands offer countless possibilities for a summer cruise. Ideal for all of us looking to escape our busy city lives
Diverse enough for every yachting enthusiast, the Adriatic is a region where you can go wherever your interests or heart takes you. In the high season, crews looking for day and night partying will easily dream up their ideal route, as parties abound from hidden coves to big cities. Dreamy romantics will love spring and fall when the Croatian islands are quieter, and all those hidden coves are silent havens. For more inspiration about Croatian islands and routes, see our guide to the top charter destinations in Croatia.
Hvar
Island of Hvar had its world premiere in tourism 150 years ago as a health resort for the rich and famous of those times. It was not only due to the blissful Mediterranean climate but also to the unique fusion of the perfect south orientation, lush nature, unique scenery, and the ancient towns like Hvar and Stari Grad which always provided a safe-haven for seafarers and charters.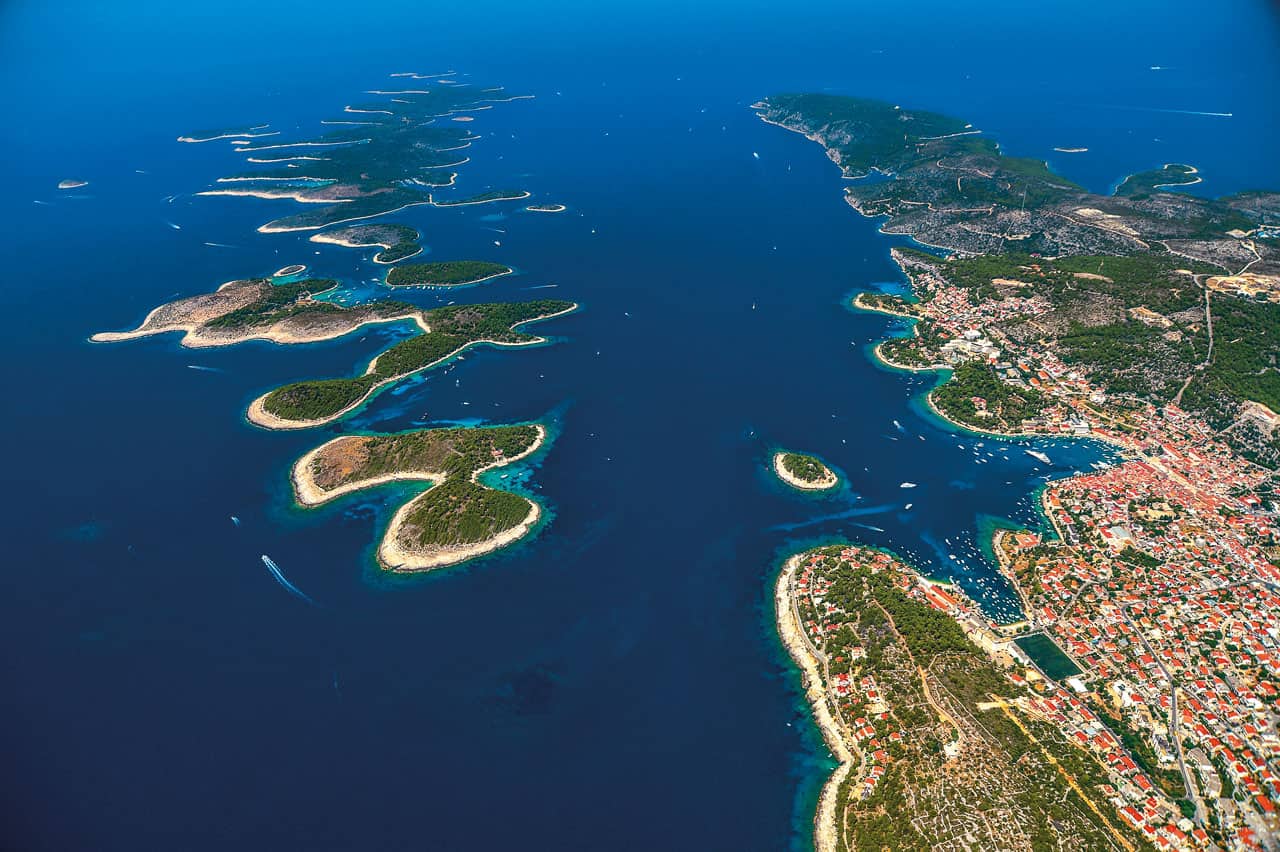 Fast forward to the 21st century – during the summer, the most famous Croatian island turns into an open-air theater full of life. Owners of superyachts and students full of expectations walk through its small streets brimming with history, world stars anchor in the Pakleni Islands and restaurants alongside with small local boats, all with the same goal – to breathe in as much of Hvar's elixir of life as they can, and lose track of time.
Vis
Vis is one of the few islands that has managed to preserve its unique combination of character, modesty and charm, which is the essence of the Mediterranean philosophy, restaurants and gastronomy. Due to its geostrategic importance, from 1944 to 1992 under former Yugoslavia, Vis was a large military base with more than 4,000 soldiers. During turbulent cold war times, the whole island was turned into a real fortress, with a network of underground tunnels and nuclear shelters, marine military undermines, bunkers and tunnels.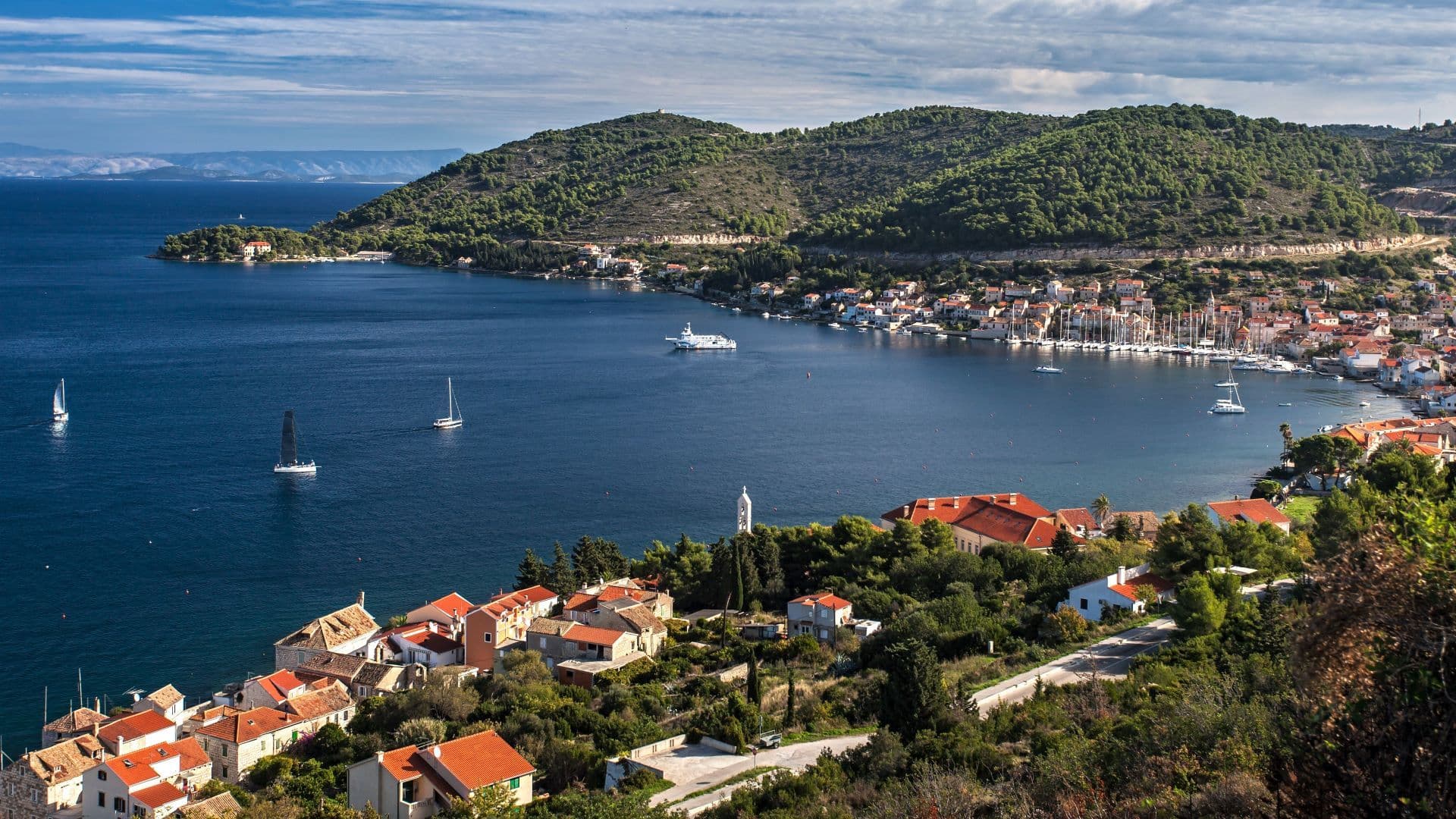 The island of Vis is an elite yachting destination, both for chartered luxury yachts and fast sailboats and their skippers looking for an adrenaline rush. Hypnotically beautiful due to its charming combination of colorful history and its position – in the middle of the big blue Adriatic, yet still close enough to coast for comfort. This island is dotted with magical beaches like Stiniva, its unique, mostly pristine nature, and its picturesque place slike Komiža and town of Vis.
Pakleni Islands
Pakleni Islands in Croatian sounds like Hell Islands, but if you mistake this heaven on Earth for hell, you'll be wrong in more than one way: the archipelago was not named after a hell-like place (pakleni), but paklina, a type of pine resin used in boatbuilding by local sailors of yore.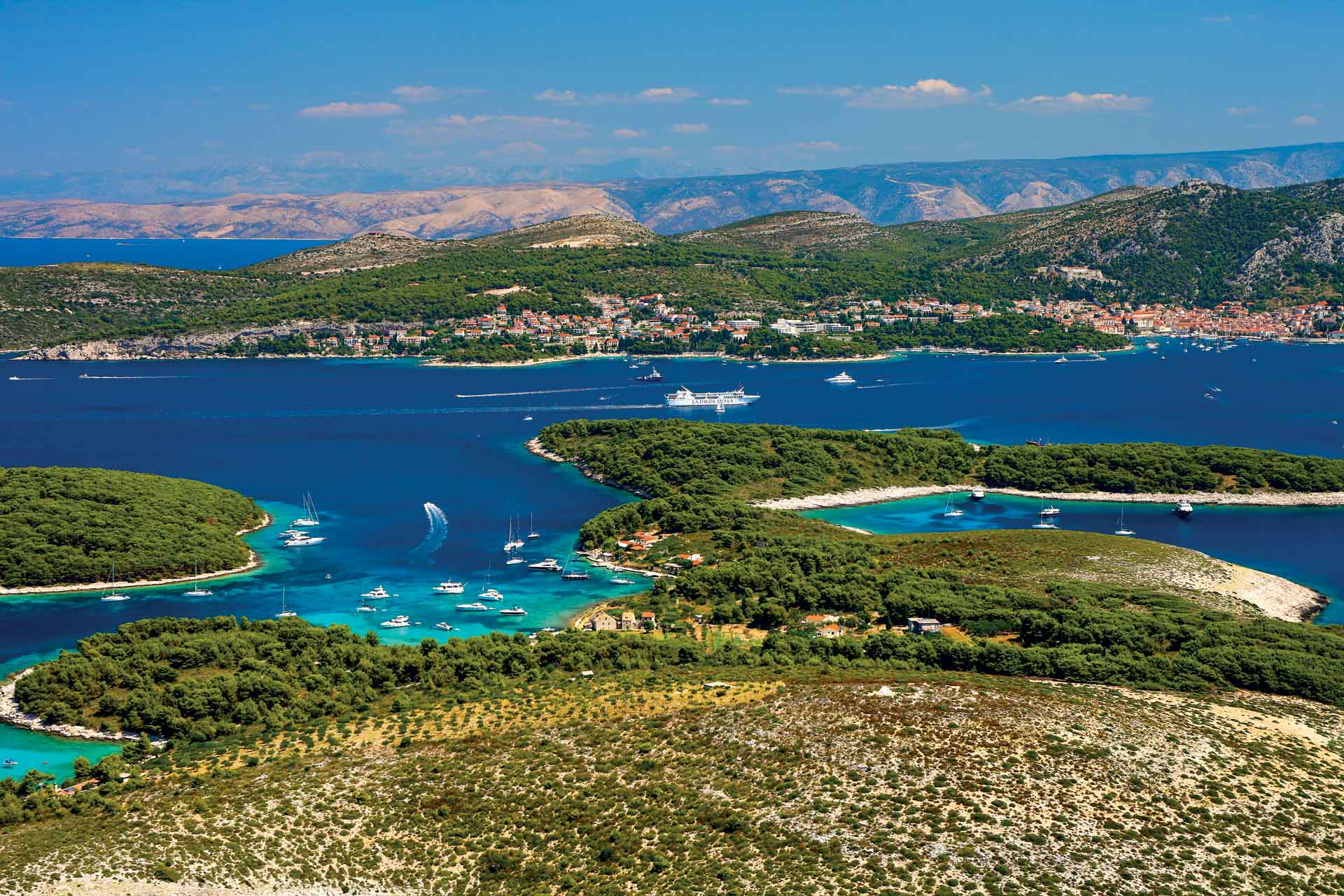 This archipelago of 21 islands, islets, and rocks is closest both in location and feel to the island of Hvar, with whom it also shares a unique marine atmosphere. In the archipelago, you'll find an island for your yachting style, no matter what it is—whether it's mooring or anchoring, party nights or the soothing song of crickets, popular restaurants or quiet family taverns, catching rays or exploring nature on foot, the Pakleni Islands are a versatile paradise easily accessible by boat or taking a water taxi from Hvar.
Korčula
If you are looking for a new Adriatic adventure, set your compass to south and head for Korčula island. A perfect blend of unspoiled nature and woodlands, rich cultural heritage and a dynamic gastronomy scene. With genuine spirit and innovation, step by step, Korčula takes the number one spot on the must-see, Adriatic destination list.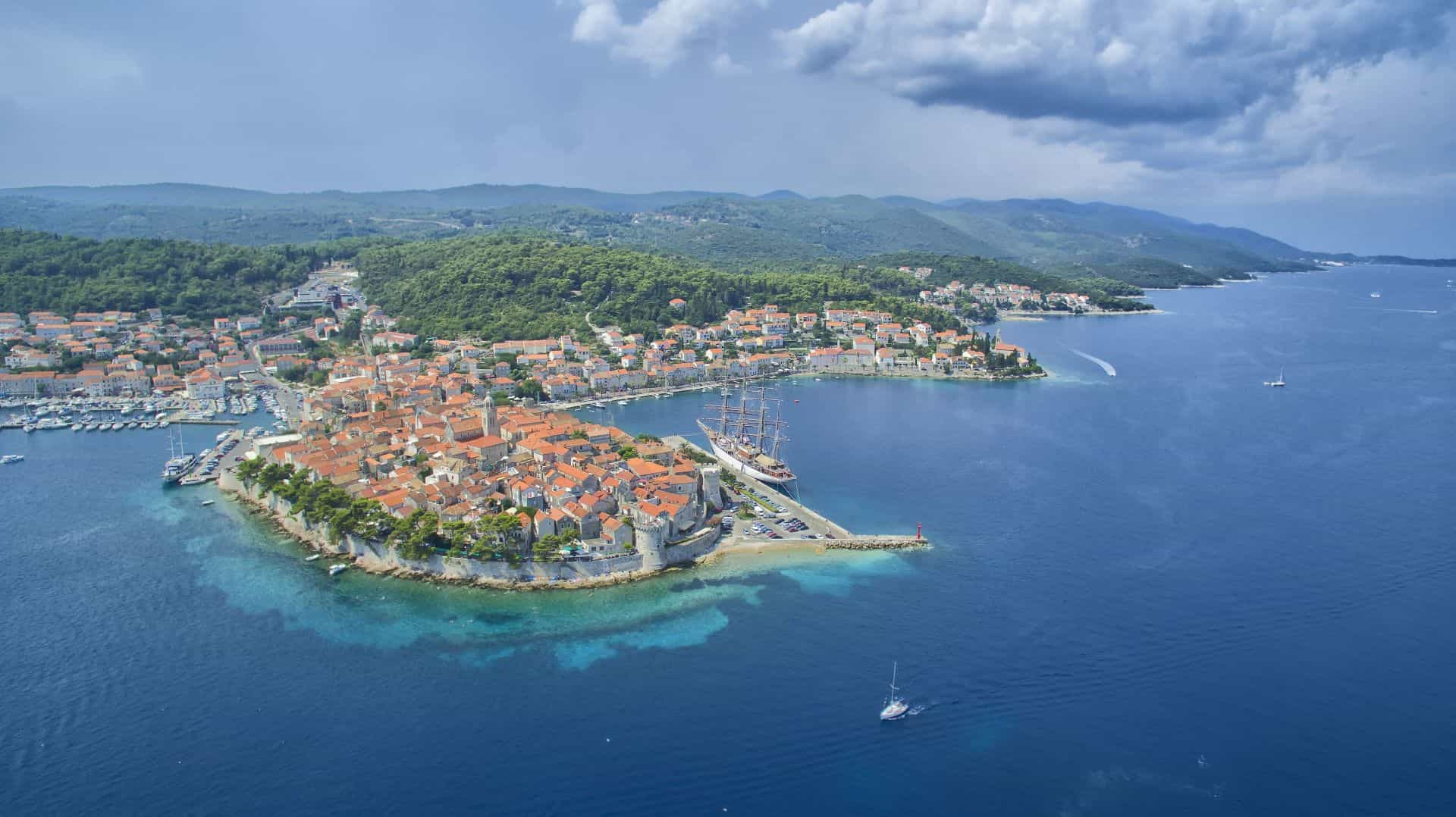 The city of Korčula, this cultural and historical site equals tourist-packed, Dubrovnik. If you wish to avoid the regular tourist route, you will find yourself in the magical labyrinth of a medieval grid with the layout of a fishbone, providing protection from the winds. Not as showy as Korčula, but still a pearl, Vela Luka is surrounded by small islands covered in thick forest at sea, and vineyards and olive orchards at land. This serene spot on the famously bustling Adriatic coast will lure you in with its quiet, lazy Mediterranean charm and artistic spirit.
Mljet
The island of Mljet is perhaps best known as an undisturbed Mecca attracting many a modern Robinson Crusoe and one of the top charter destinations in Croatia. Unique in many ways, the island of Mljet is best known for its pristine nature, so beloved among travelers in search of authentic beauty.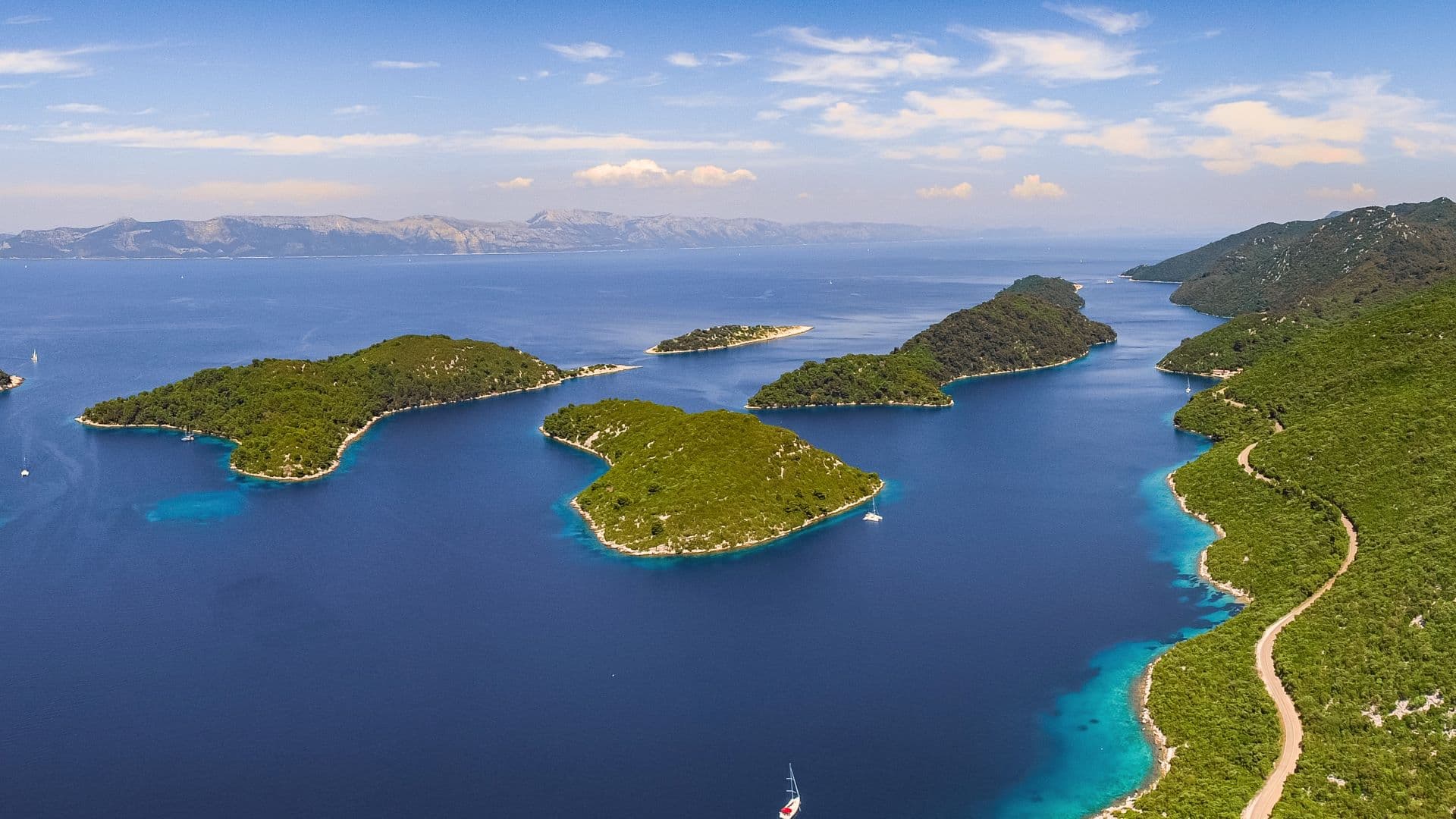 With this in mind, the must seen spots are National park Mljet with two lakes, Ulysses cave as well as sandy beaches Saplunara and Limuni. Mljet is heavenly place for lovers of all outdoor sports like cycling, kayaking, diving, etc. Isolated, barely inhabited and laced with a meditative vibe, Mljet is a clam island without night life or bigger towns.
Lastovo
The southernmost populated Croatian island, Lastovo, lies very far from the coast, surrounded by azure waters and their meditative energy. Calm and quiet even in mid-season, when everywhere else tourists run around like ants, Lastovo is beloved for their wild beauty and peace. Together with the other 46 tiny islands and islets, Lastovo is forming the Nature Park Lastovo Archipelago.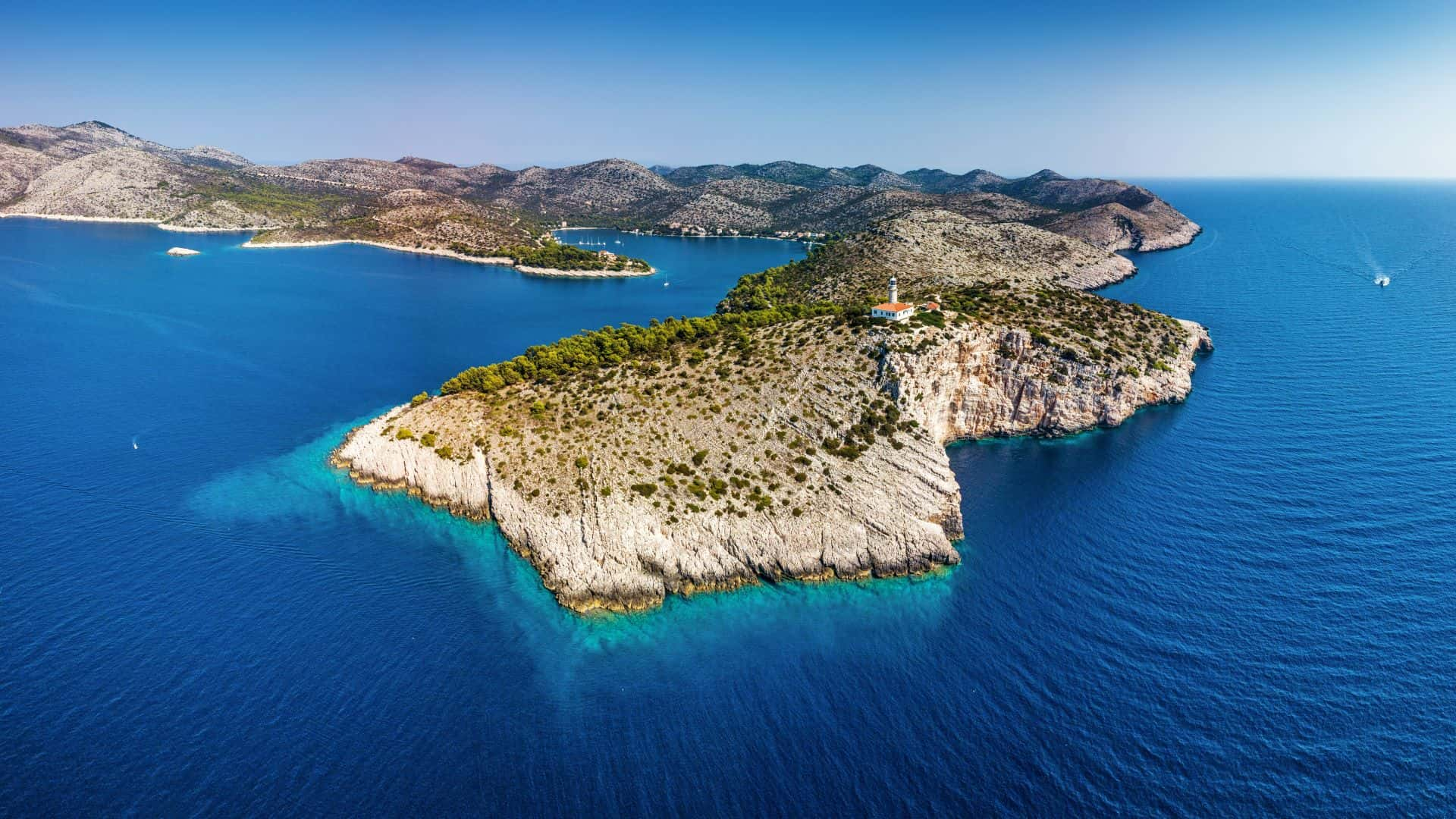 Lastovo is ideal for those among us whose eyes need a rest from big city lights, as it is one of the few European oases spared of light pollution, which means your summer stay can be an experience in astronomy as well, as the island is very popular for star gazing. Lastovo, the largest settlement on the island, is located on the hill, as a witness of difficult history during which it has been exposed to pirates and foreign armies.
Brijuni
Brijuni National Park is the Hollywood among marine protected areas in Croatia. World-class, elite and elegant residence, nestled in a world of serenity and silence, right by the sea. Fourteen emerald jewels scattered in the sapphire sea. As one of the eight national parks of Croatia, it is a remarkable combination of natural values and cultural heritage.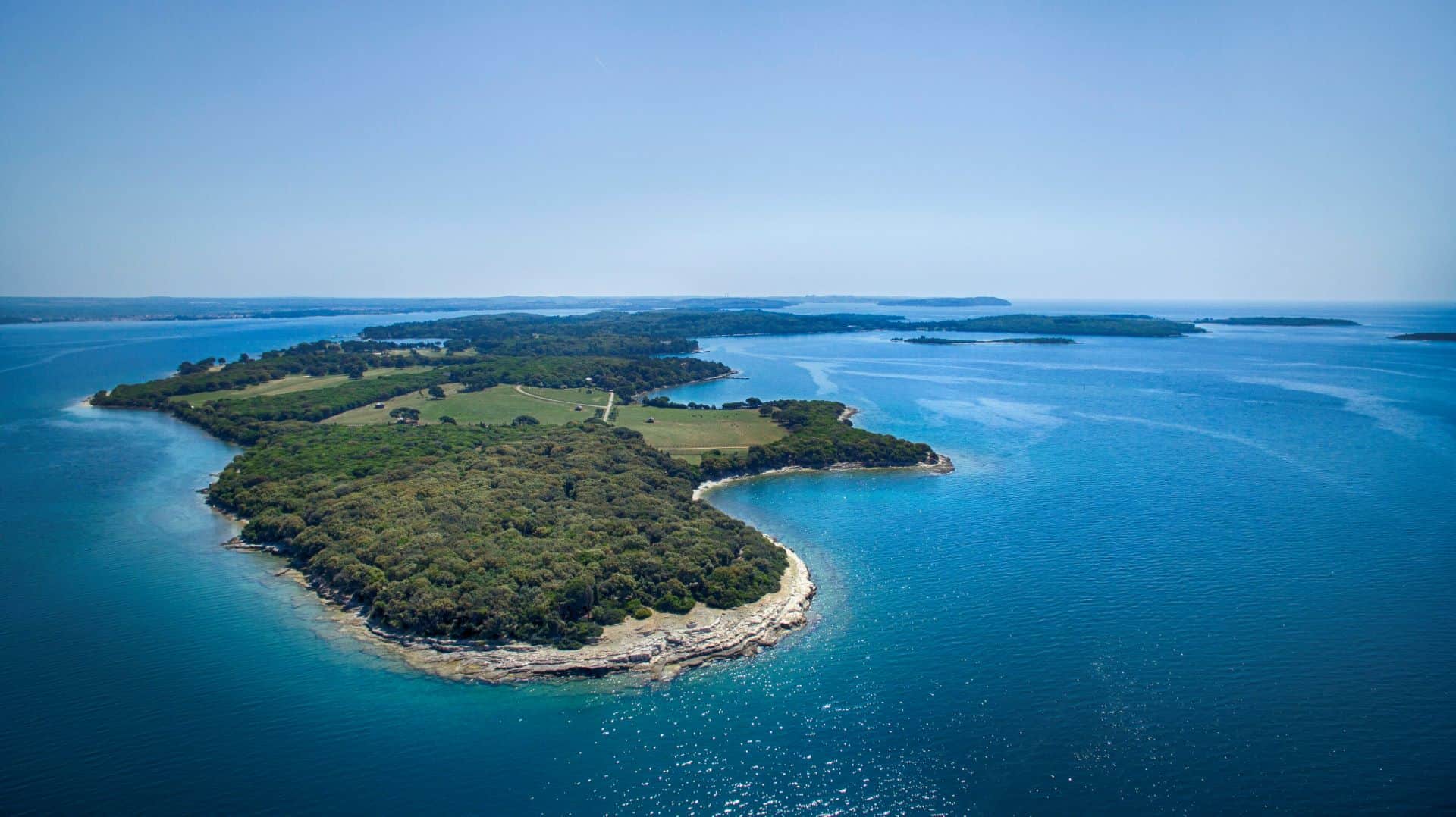 Experiencing Brijuni National park means taking a step through history, getting to know various cultures and civilisations that have left their trace, enriching the islands with enchanting mystery. Sunsets over Kastrum, a bicycle ride through the gentle wilderness, playing golf on the shoreline in the shade of centuries-old pines, meadows full of deer at dusk cannot be fully captured in words.
Biševo
Although just a blink away from the island of Vis, the tiny island of Biševo has so much to offer it really should be considered the most interesting destination of that corner of the Adriatic. the island is officially part of the Vis Archipelago UNESCO Global Park, which just might guarantee it will remain just as peaceful in the future.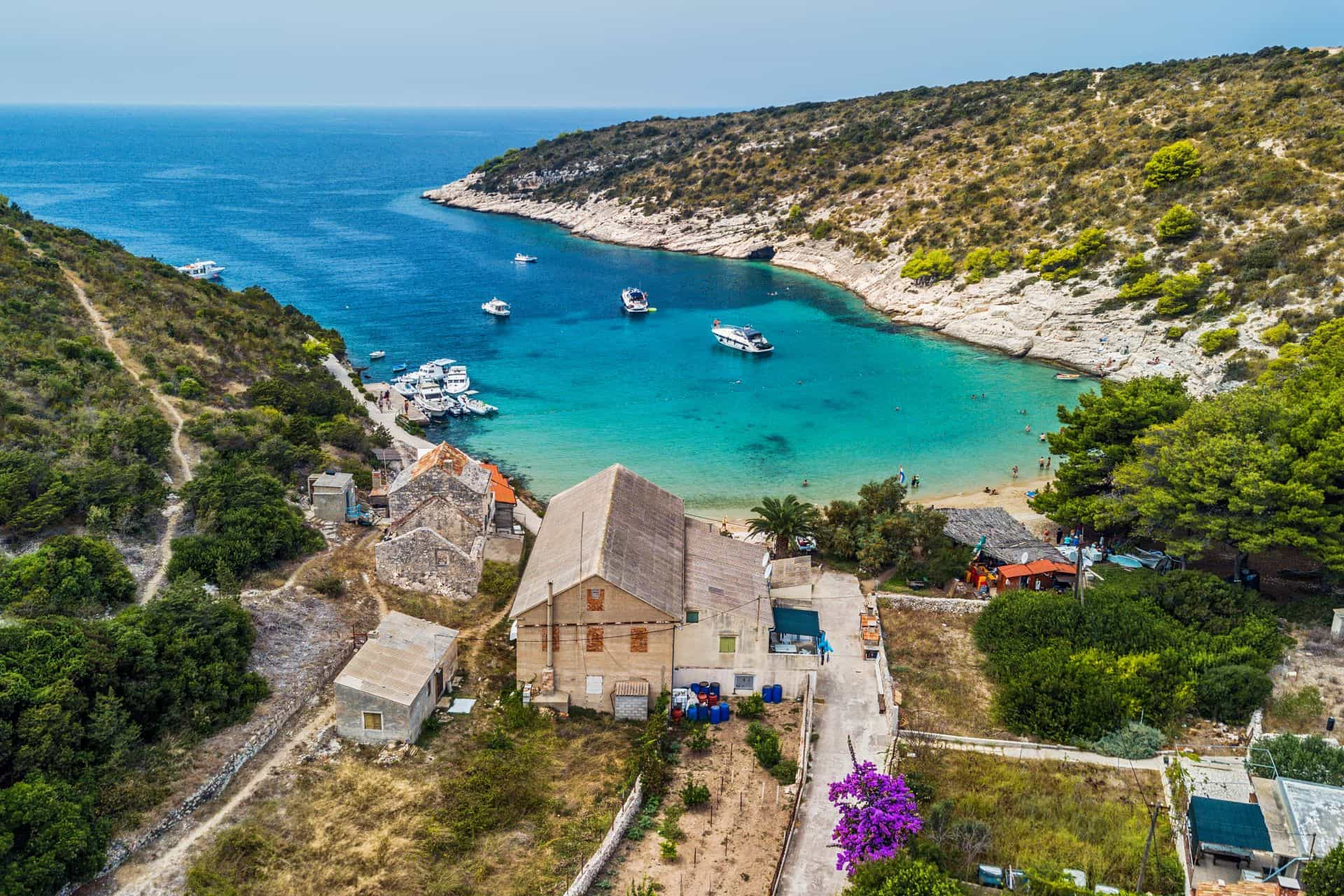 Blue Cave, Medvidina Cave, Porat bay and beach sands on one side, peaceful rural land on the other – Biševo is an island we all dream about. This little zen dot on the blue hides as many as five caves with hidden entrances, impossible to reach by boat.
Šipan
Probably the most peaceful and the best-preserved island of the Elaphiti Islands, Šipan used to be the favourite spot of Dubrovnik's aristocrats and, luckily for the locals, as well as for seasonal visitors, it has to date remained preserved from mass tourism. In addition to peace and quiet, the gastronomic offer in restaurants is also one of the reasons why the island of Šipan is becoming an increasingly popular nautical destination.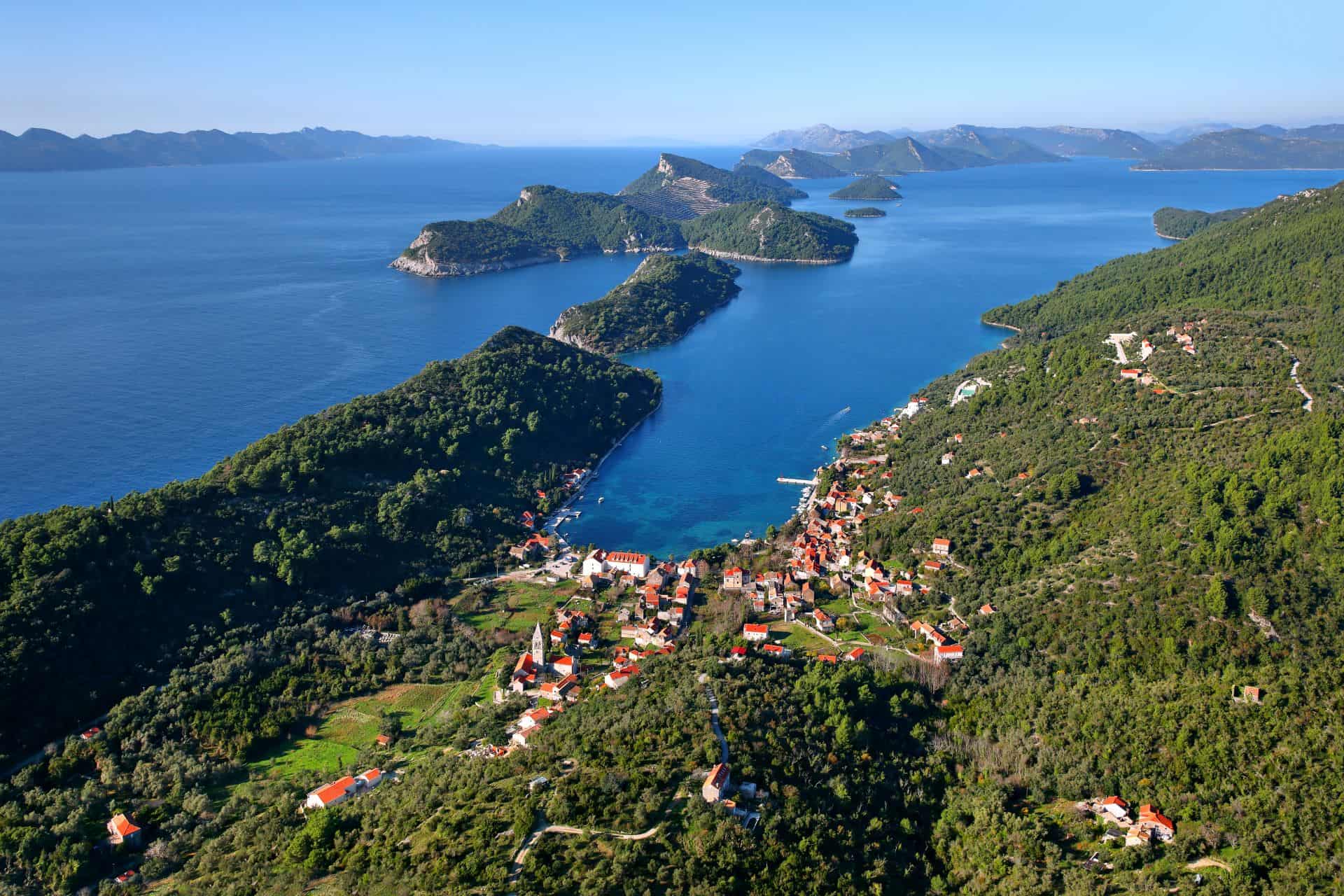 For someone who comes to Konoba Kod Marka for the first time in the Šipanska Luka, there is a high probability that he will return every year. Restaurant Bowa on the northern side of the island of Šipan is a place for fine dining in the jungle. A gastronomic fantasy awaits you in a small cove with a late beach and turquoise sea. There are few restaurants in Croatia, so relaxed in the atmosphere, and so serious in the preparation of food as Bowa.
Cres
The story of the island of Cres is one of the most intriguing ones on the entire Adriatic. Located in the Kvarner Bay, Cres is perceived by 'southern' boaters as being almost part of the landmass, practically touching the Istrian peninsula and the adjacent island of Krk.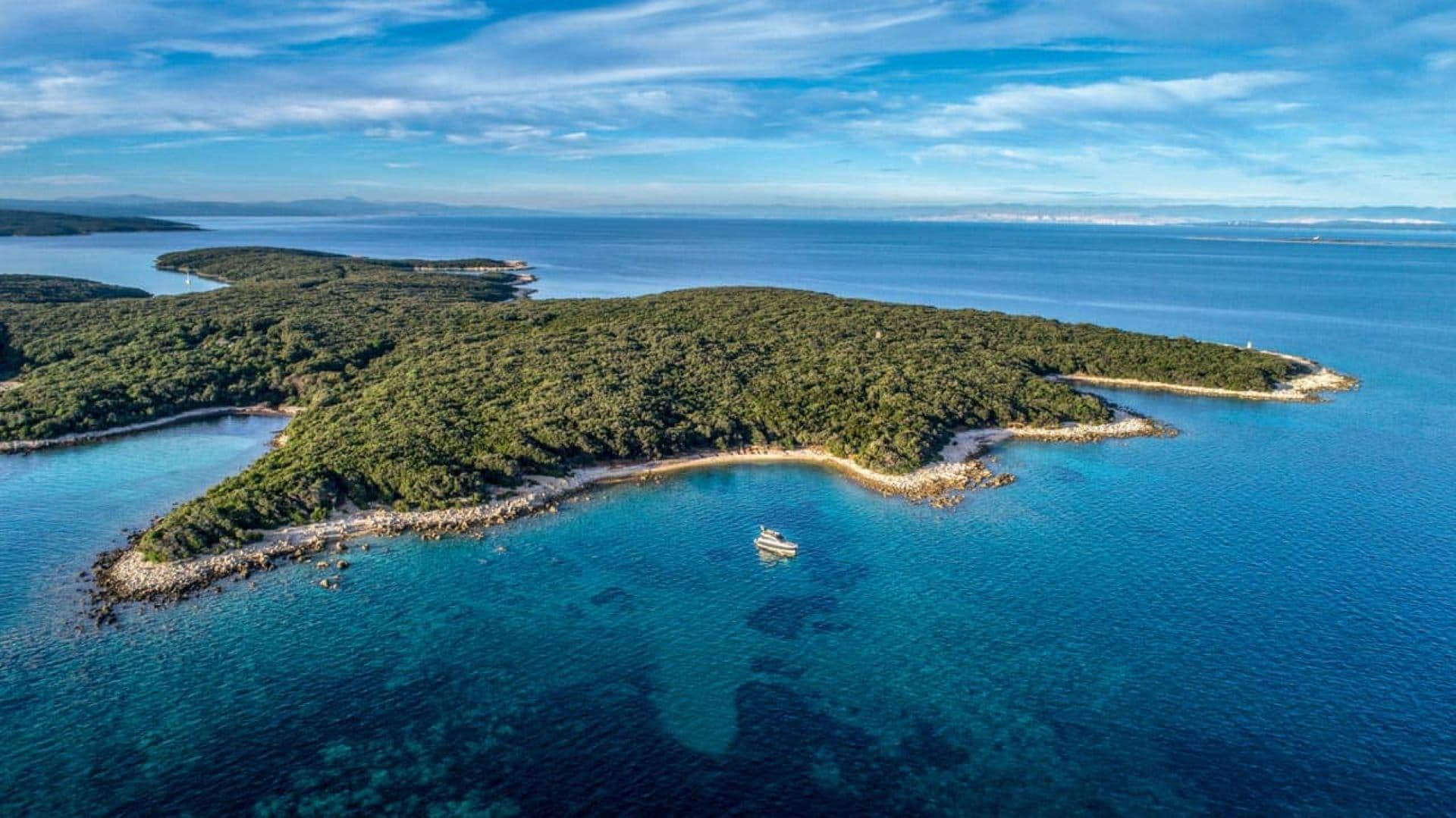 From a marine point of view, Cres offers countless bays, and the fact that almost every bay is sandy will mean much to luxury yachts with families. Thanks to the relatively small number of visitors compared to other Dalmatian islands like Hvar or Vis, you will enjoy peace and quiet in an authentic marine environment.
Rab
Even though surpassed in surface by its island neighbours Krk and Cres, what it lacks in size, Rab island makes up for by its numerous emerald bays, plenty of cultural heritage and geological combination of limestone and marl (with over 300 sources of fresh water) and fascinating island stories that will captivate you forever.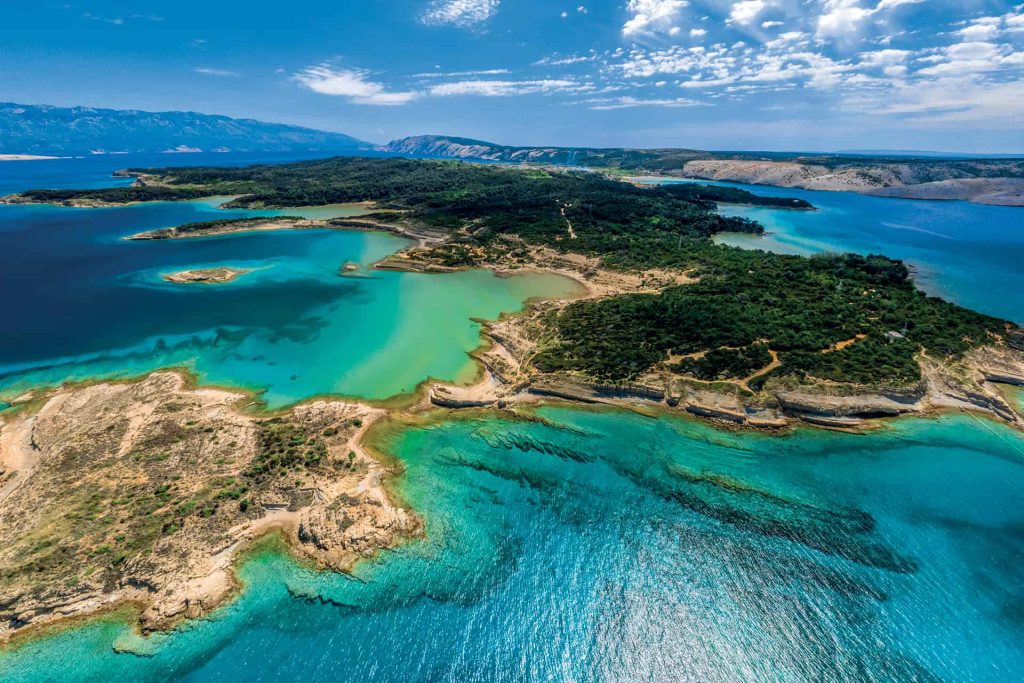 If you choose to cruise the waters around Rab, you can enjoy gorgeous sandy beaches in the north, while the well-indented southern coast is reminiscent of fingers spread out wide and features a thousand shades of blue, with thick holm oak trees towering over it, will treat you to an unforgettable sailing adventure.
Brač
Exceptional and challenging in its specific beauty island of Brač has been cherrishing olive and vine, sheep and goat, stone-masonry and stone-cutting… completing tourist offer with summer feasts and fieras and above all with pleasures adrenalin hunters yearn for.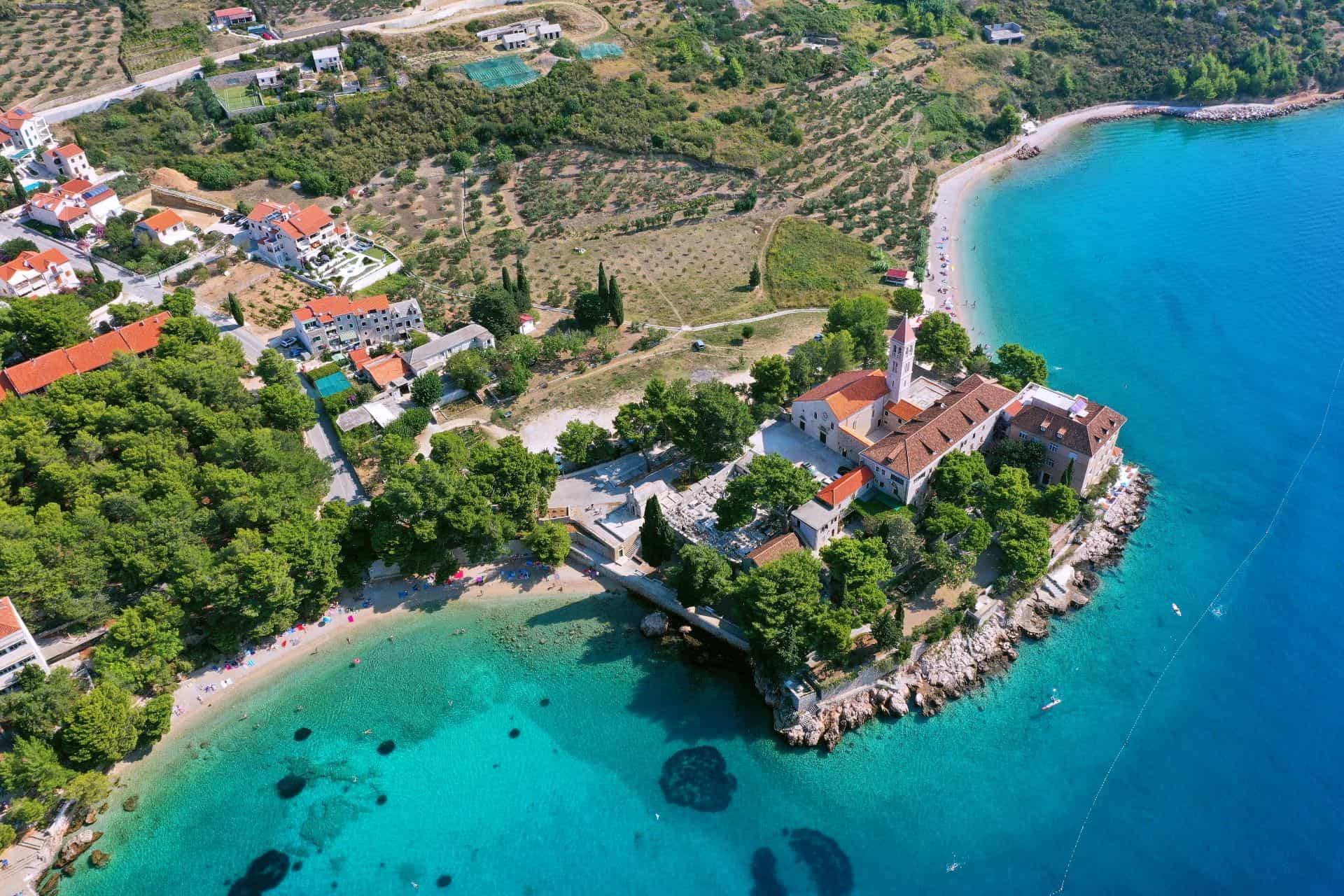 Its west and southwest sides are well-known among sailors with towns Milna and Bol as its outstanding nautical symbols. At the same time, the north coast of the island Brač is one of the least explored parts of Dalmatia in terms of sailing, and like it is just waiting to be discovered.
Šolta
Location, location, location – but also natural charm and maritime heritage. Island of Šolta has it all and is a must-see for all ships cruising the waters of Dalmatia. Part sleepy and quaint, part modern, Šolta seems to be on the right track to become another hip tourist destination – or to attract back permanent settlers, as now it is well connected to the nearby Split.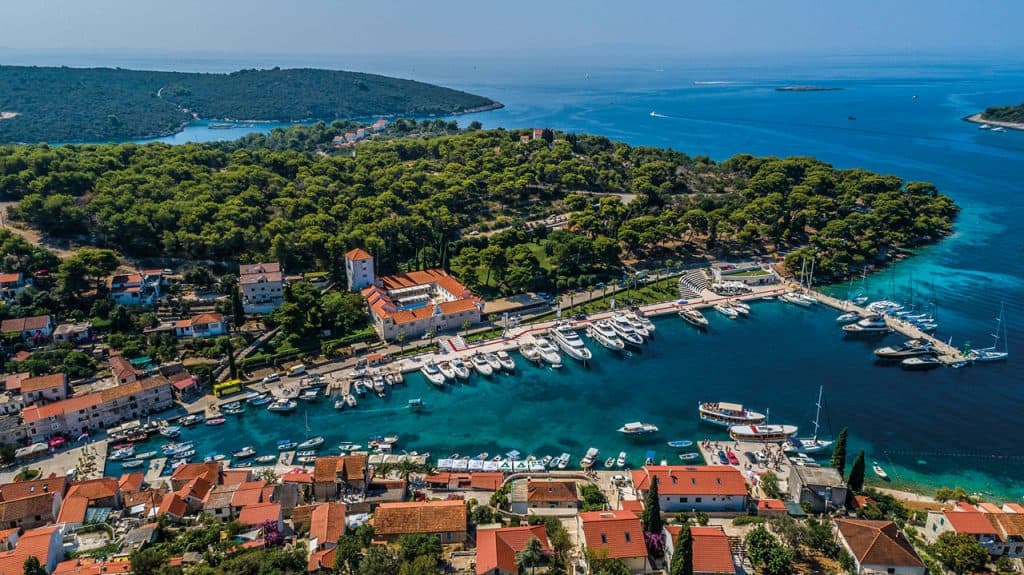 Surrounded by endless blue, this green oasis of central Dalmatia is gaining popularity, and after decades of disconnection and oblivion coming into focus as a serene place to spend a few days – or forever.
Kornati
The National Park Kornati is often referred to as a nautical paradise as, indeed, the 'slalom' cruise among the national park's 89 islands and reefs means that your nautical skills will definitely be tested, especially if the weather has something to say about it. When it's close to sunset, find one of the bays where anchoring and overnight stays are allowed.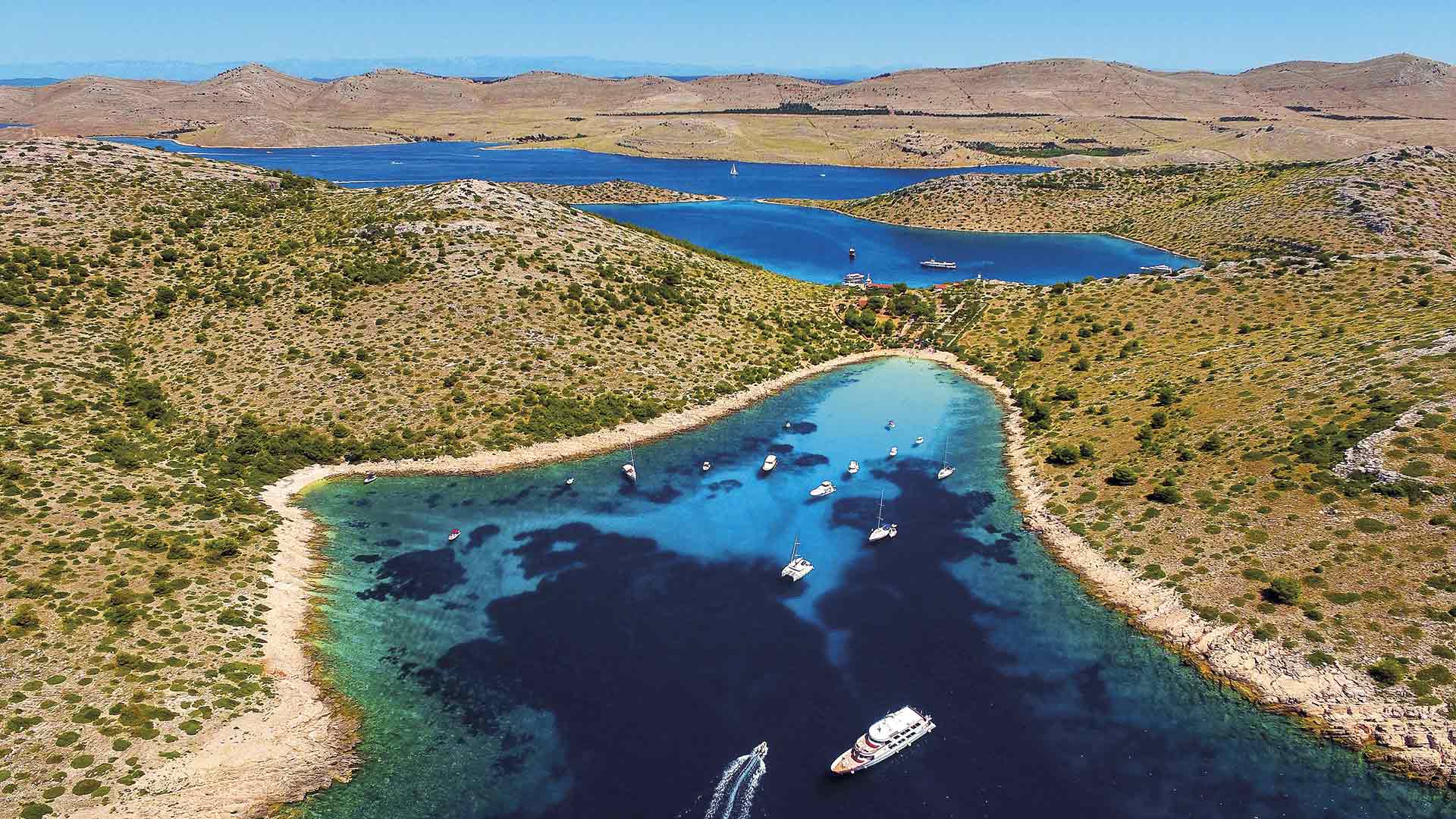 The beautiful starry sky, the silence and tranquillity of nature, the smell of the sea and the clean air – once you've tried it, you will know what we are talking about. The Kornati National Park also has some twenty restaurants and taverns that offer quality homemade food, mainly seafood specialities and local lamb from the Kornati. We certainly recommend that you visit them.
Photos Ivo Biočina/HTZ, Aleksandar Gospić/HTZ, Boris Kačan, Martinis Marchi, Mladen Šćerbe