Sanlorenzo has created high-end services division
To reflect both its ethos of excellence and market position, Sanlorenzo has created High-end Services. A division entirely focused on the proposal of a 360° package of services, to which only Sanlorenzo clients will have access. This peace-of-mind proposal provides innovative services never offered before in the yachting sector: tailor made Leasing/financing packages, Sanlorenzo Charter Fleet, Crew Training at the Sanlorenzo Academy and the Sanlorenzo Timeless maintenance/refitting packages.
In an effort to provide global support to its valuable clients, Sanlorenzo has reached agreements with its primary financial partners for a structured financial / leasing offer, individually tailored for each client. The services offered also comply with tax legislation on fiscal exemptions for navigation in international waters. A growing numbers of yacht owners are becoming aware that keeping their yacht sailing is the best way to ensure it is always in pristine working order. As well as bringing significant economic results, charter is an attractive activity recently enjoying a striking growth. Sanlorenzo, always attentive to the evolution of the nautical world and to the expectations of its highly demanding clients, has therefore created the first single-brand charter program in the yachting sector. Besides offering Sanlorenzo owners the opportunity to offset the operating costs of their yachts, it provides professional consultancy throughout all the stages following a yacht purchase. As a guarantee of excellence, Sanlorenzo selected Equinoxe Yachts as its operational partner.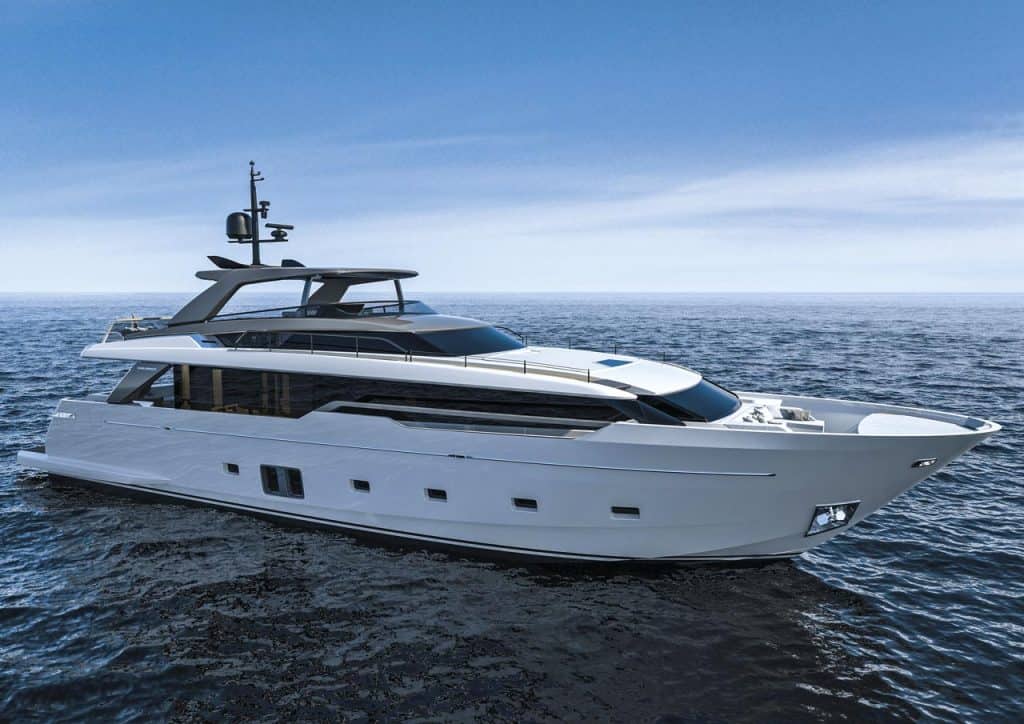 Just as important as the quality of the yacht, the quality of the crew is also of paramount importance. All yacht owners understand and appreciate that having an incredibly professional crew makes the world of difference to enjoying each day onboard. This is why Sanlorenzo have chosen Hill Robinson as their partner to provide the highest standard of crew, selected and trained to meet Sanlorenzo owners' needs. Partnering with Hill Robinson to provide this higher level of training for all crew joining their new Sanlorenzo yacht will ensure they are fully familiar with their particular vessel. Sanlorenzo Timeless offers three types of services, each complementing the others: Refit, Restyle, Lifetime care. With different level of intervention, the yacht, completely revitalized through its new design, decor and the application of new technologies, will never be a second-hand boat, she simply will be a new Sanlorenzo timeless classic.
Photos & video by Sanlorenzo