We present you the breathtaking, lush, green areas of Slovenia which also provides a rich range of activities and leisure time
Spring is the time of year we simply love. Days are longer, the sun is shining, skies are blue and we eagerly open the windows to enjoy the sounds and call of nature. Sunny springtime weekends in Slovenia are the perfect choice. Let's start from Bohinj, famous for the largest Slovenian natural lake Bohinj, right in the heart of the only national park in Slovenia – Triglav National Park.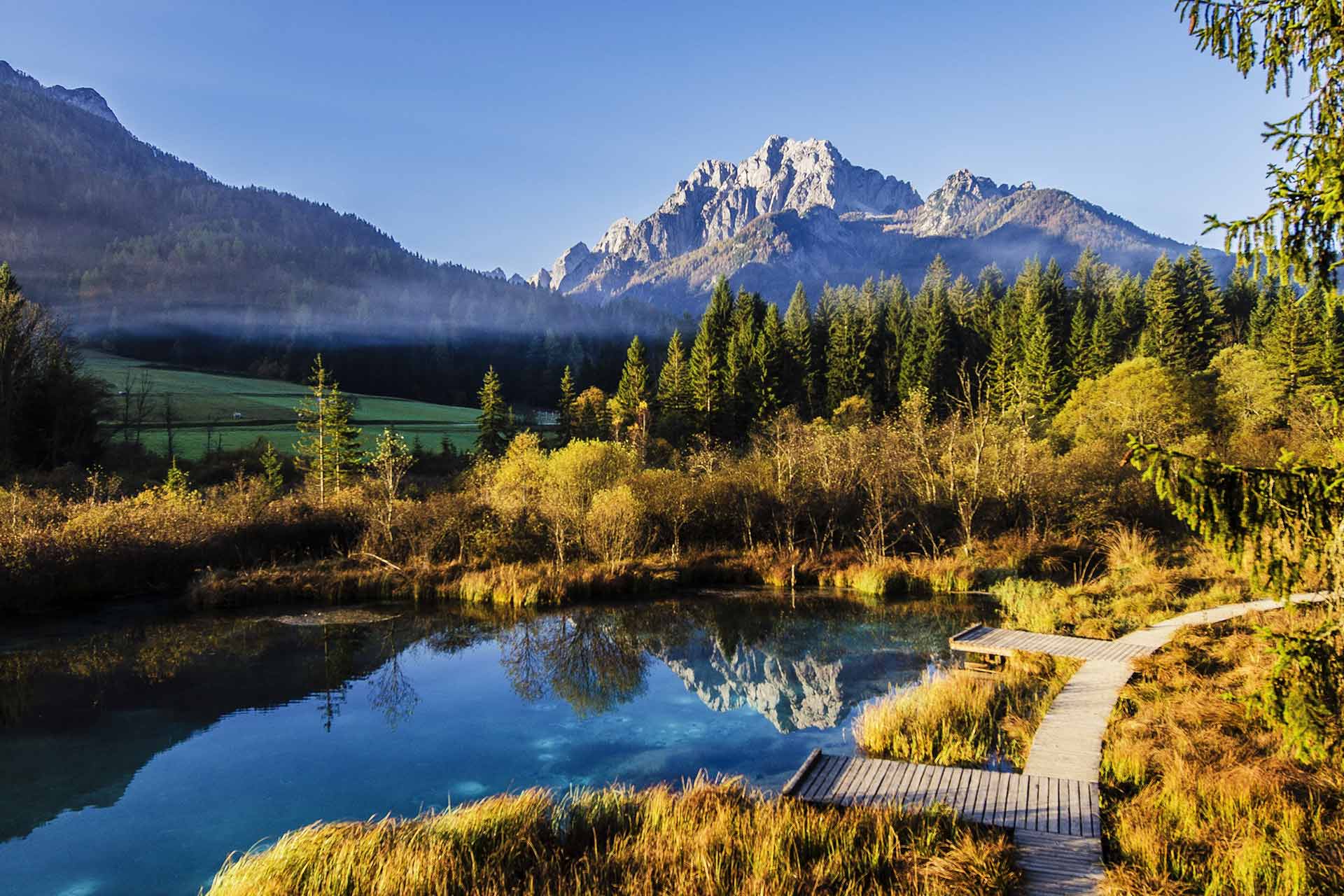 The central tributary of the lake is the Savica waterfall which represents the famous and most visited waterfall in Slovenia and is also the inspiration for many great Slovenian writers, such as France Prešern. This beautiful area caters to an array of sports and activities; from swimming, diving and sailing to excellent locations for free climbing and paragliding enthusiasts. Or go and visit Vogel (ski resort), enjoy a gondola ride and spectactular views. Foodies can indulge their taste buds, our recommendation, Mohant – a special kind of cheese due to its specific aroma and piquant taste.
Just off Bohinj, the heart of the Alps holds the world-famous city Bled, with untouched nature and idyllic spots. Bled is a place that stimulates your senses, whether nature lovers or active souls eager to plunge into free climbing, cycling, ballooning, fishing, rafting, zip-lining, tandem parachute jumping, tennis, golf, rowing, whatever your heart desires.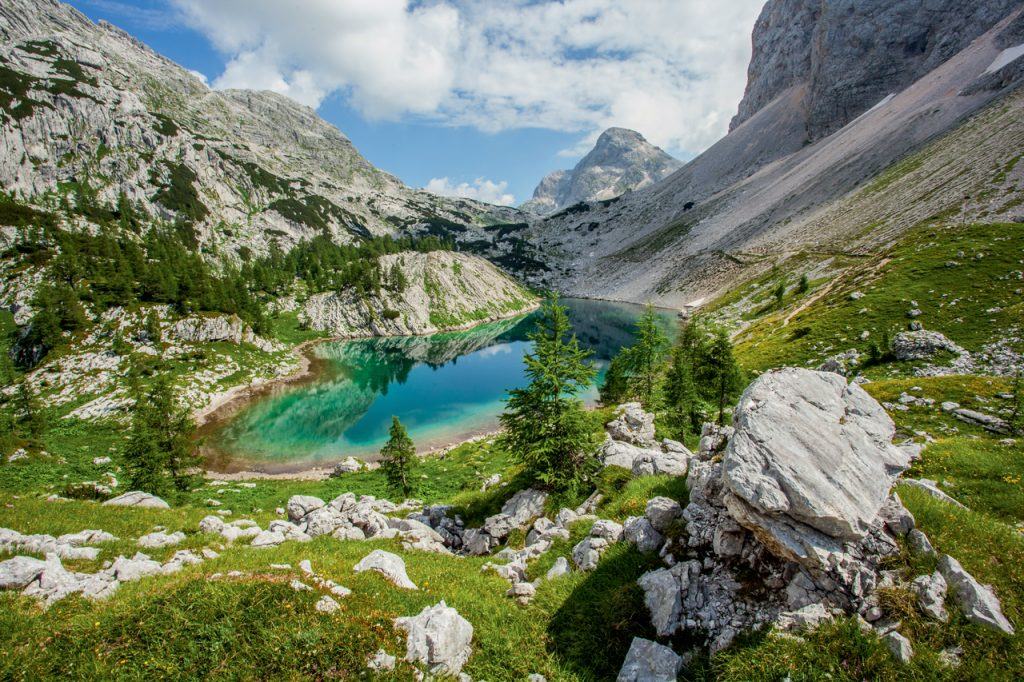 You can do all this while staying in the luxurious accommodation of this stunning destination. Bled lake is of course an additional reason to visit this distinguished region. In the centre of the lake lies the only genuine island in Slovenia, Bled island hosts a small church renovated in the 17th Century still withstanding time. The island can be visited by a special boat made exclusively by the local people of Bled.
There is a 'Bell of Wishes' on the island from 1534, apparently it makes wishes come true. In the past few years the island has become popular for weddings, so say your 'Forever Yes' on Bled, then after the wedding don't forget to ring the bell!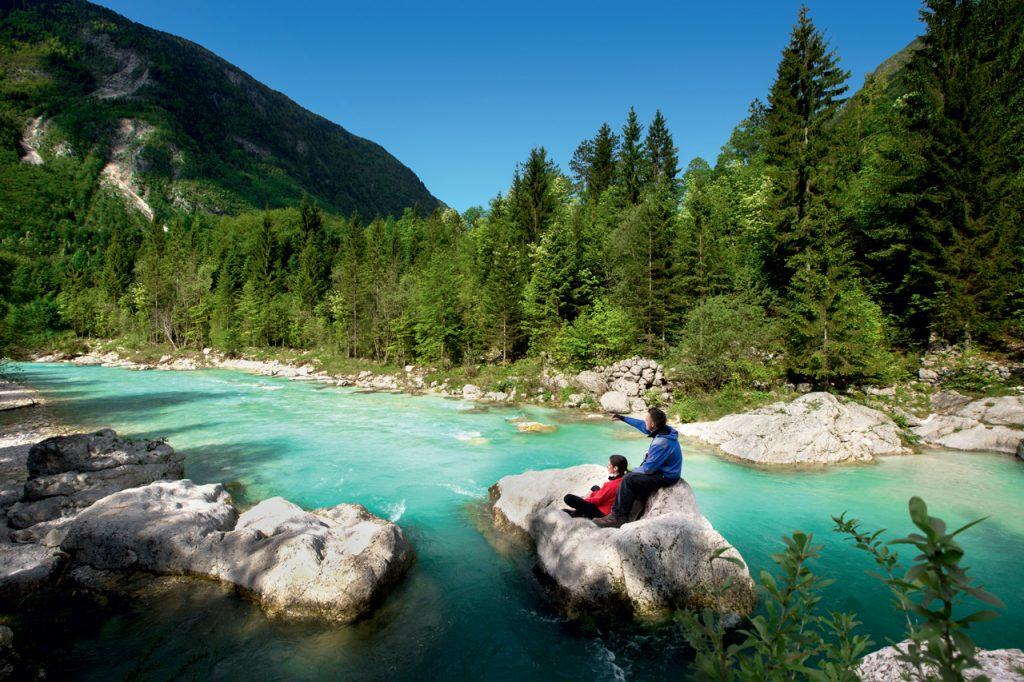 The surrounding Bled area offers numerous hotels and apartments; or if you prefer living closer to nature, there are also treehouses and luxury tents which adorn the area. But there is more! The Bled castle, set on a steep cave, is on of Slovenia's premium cultural and sightseeing attractions. The route to Italy, between river Soča and Tolminka, leads to Tolmin, a small town famous not only for the Soča river, being the Muse to many world media and writers, but also for the discovery of the world's oldest whistle dating back to prehistoric times.
Again, there are premium gourmet experiences in this region for cheese-lovers with its Tolminc – inscribed on the list of Slovenian numerous protected products. Those eager for a cave-thrill can drench their thirst in the longest cave-system in Slovenia – the Migovec System (25,5 km). Slovenian cavers and speleologists still manage to find a new cave every year.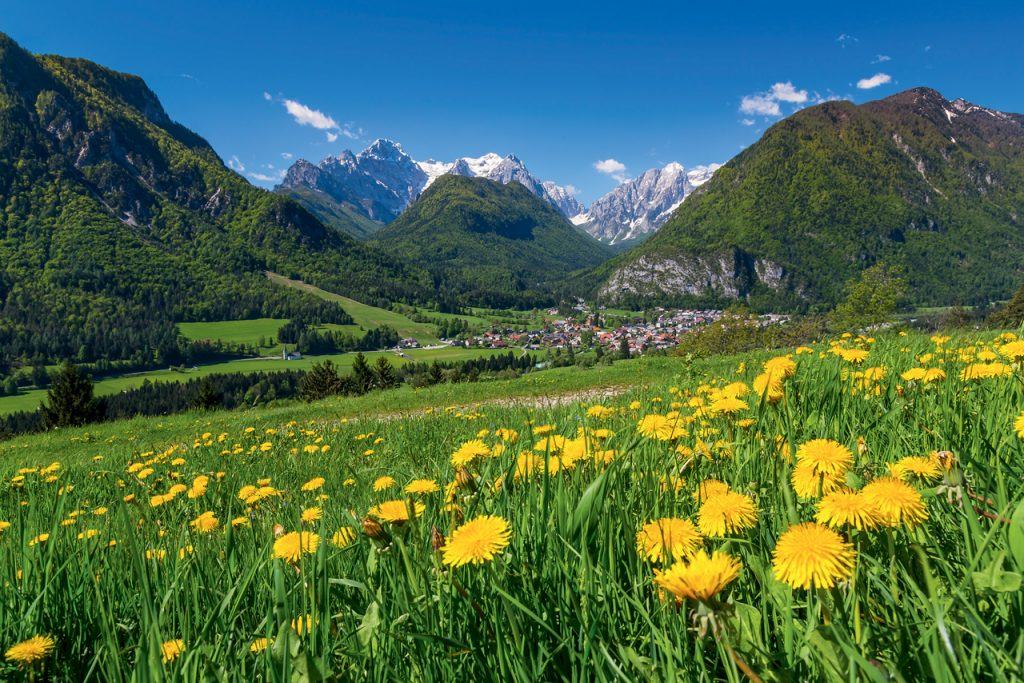 The river Soča has been inspiring many artistic souls for years, so definitely a must-see. There are also extreme sports like rafting, kayaking and paragliding or even swimming for those who can survive the chilly water! The last small town of this green route is Kobarid; surrounded by Krno, Matajur and Stol peaks, an excellent nature-walking destination. It is located on the borderline between Slovenia and Italy, with a view spreading across the Soška valley, Italian Veneto all the way to the Adriatic Sea.
North of Kobarid you'll find Kanin ski resort, which next year will be connected with the Italian Sella Nevea to create the first international ski resort in the region. The Soška valley is a historical site telling a story from World War I, with additional stories in the Kobariški museum. The river Soča runs through the city, so if you don't feel like taking the road down to Tolmin, you can simply go with kayak or canoe from Kobarid to Tolmin. The river is peaceful on that section enabling a smooth relaxed ride for families and beginners.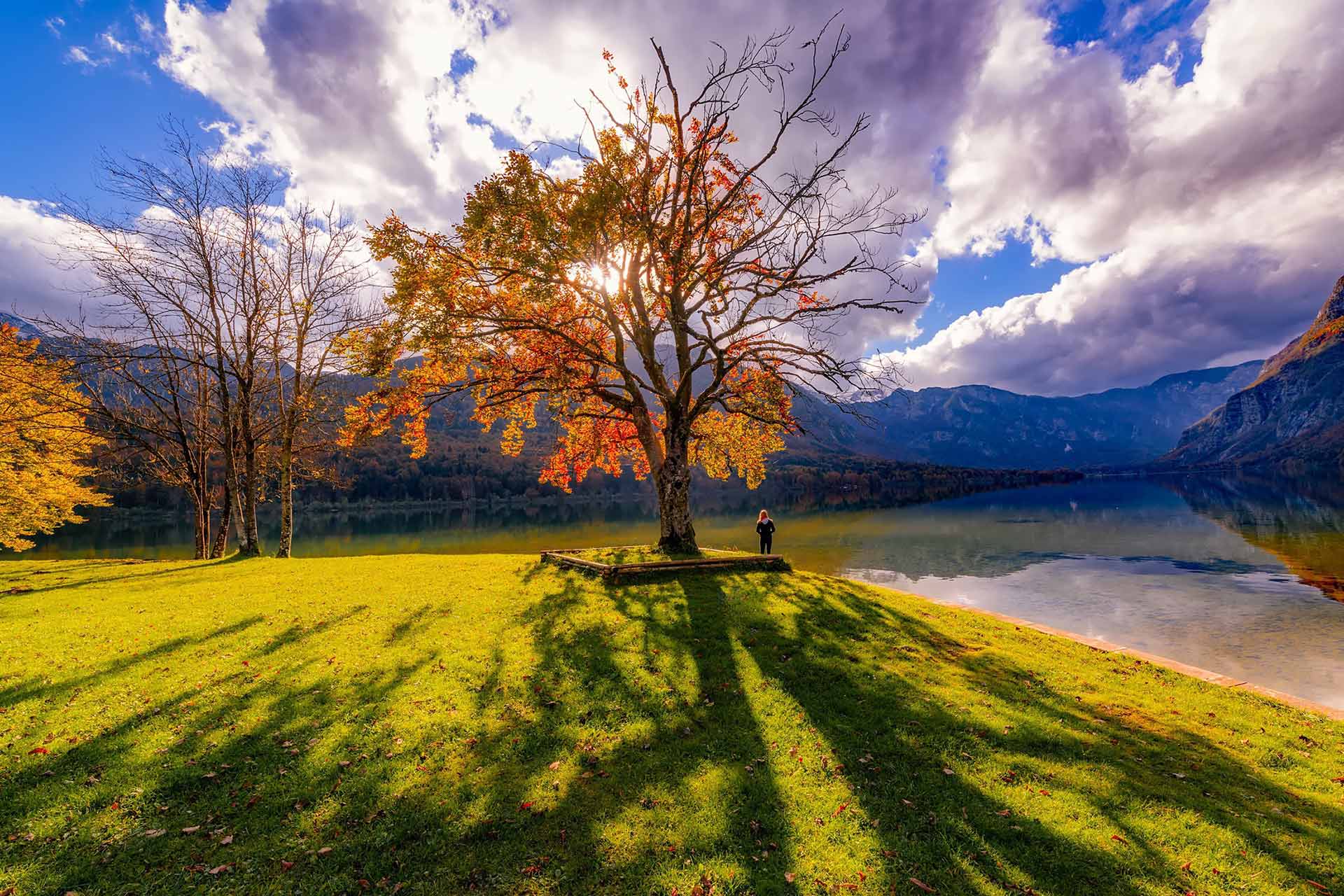 We shall top this route off with Triglav – the highest peak of Slovenia and patriotic symbol of Slovenian people. Slovenians say every genuine Slovenian has to climb Triglav at least once in his life, nevertheless we dare you! Actually, there are more foreign than domestic free climbers that have conquered the Triglav peak. On the way to the top, at an altitude of 2.864 m, there is Aljaž tower – a place on the peak for a short break since it can fit only eight people.
One can enjoy a mixture of walking and climbing tracks, trails and well equipped mountain huts. Domestic food, rich fauna like chamois, lynx and black bear on the south side of Triglav Valley of the Seven Lakes, are beyond breath-taking. To be honest, there are more than seven lakes, but for the sake of preserving the mythical number seven, only the bigger ones count.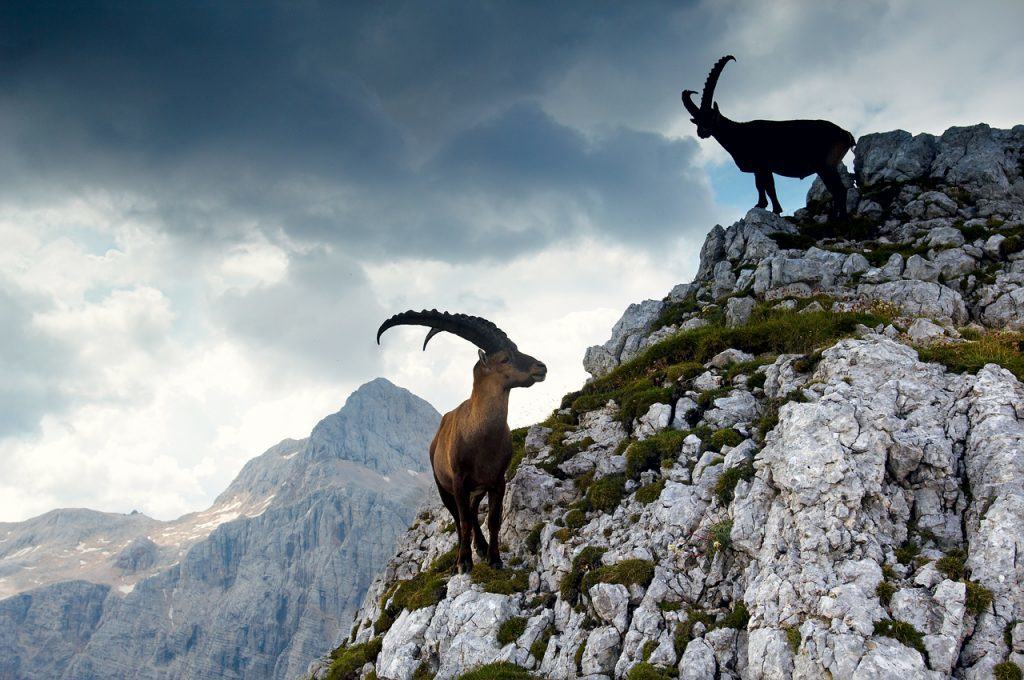 Aljaž was the first mountaineer who conquered Triglav and impressed by the magnificent view he bought 16 m2 of the peak and set up his private tower there, presenting today a valuable and favourable sightseeing location to climbers and a perfect photo-opportunity. The peak is extraordinary, but definitely not for the light-hearted, if you are not fit, maybe you should skip it; but don't worry there are plenty of attractions in Slovenia accessible by car.
Photos Pixabay, Pexels & Slovenia Tourist Board
No tags for this post.