After 5 years of R&D in this style of living on the sea, the first Anthénea luxury Suite is scheduled to leave for Doha. It will take its place in the marina for guests to enjoy and experience this exceptional way of living and enjoying life in an all new eco-friendly dimension. This floating pod that looks like flying saucer was inspired by the James Bond movie 'The Spy who loved me'.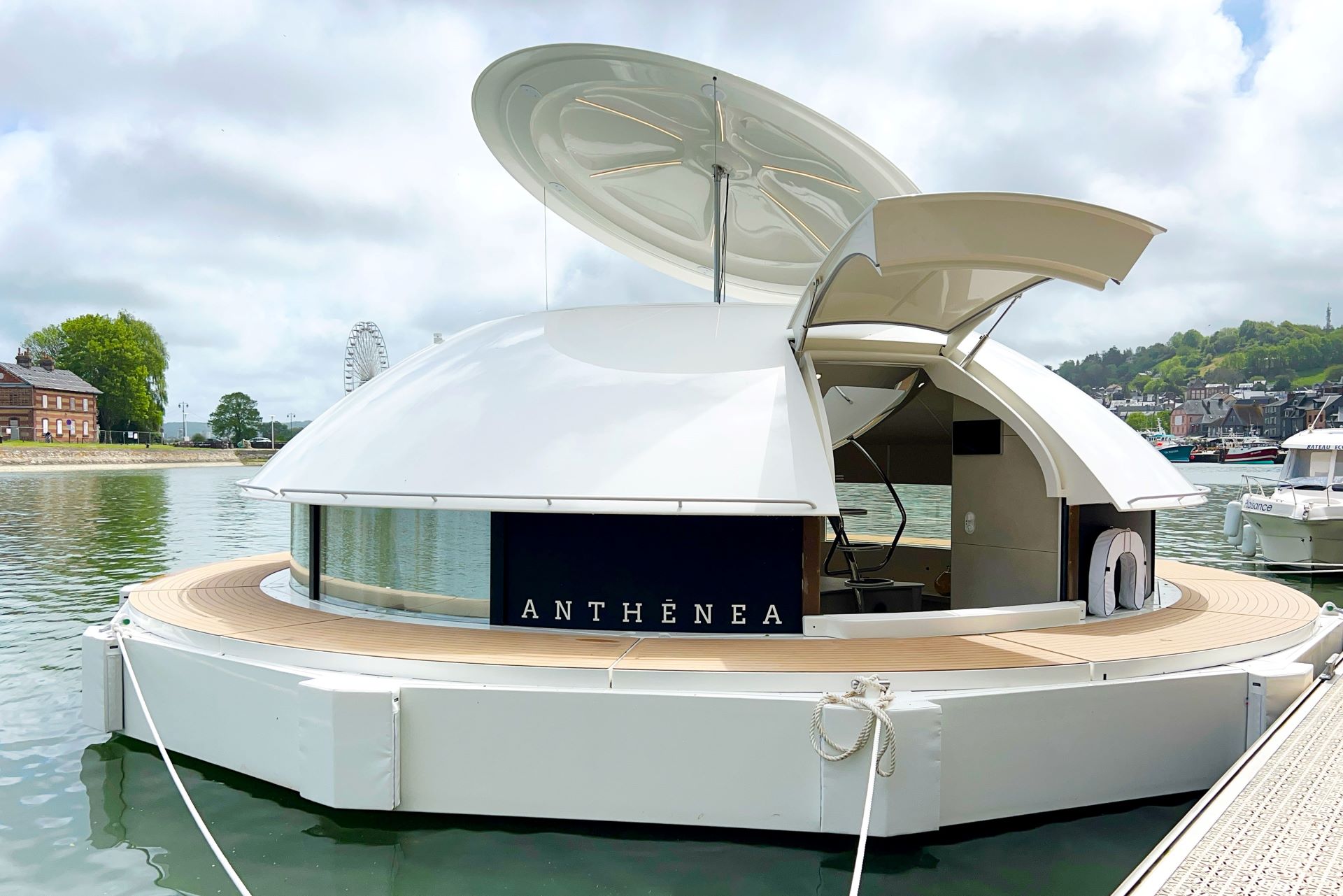 'Imagined in the beginning as a future dwelling for earthlings, Anthénea meets the requirements of the luxury hotel industry in terms of luxury and unique experience. It also meets today's rigorous environmental no footprint chart that was an integral part of our design brief
from the beginning of conception,' says founder Jacques-Antoine Cesbron.
The innovation of a luxury pod on the sea, the experience of living on the water while seeing underwater, its onboard home automation system that allows you to adjust your comfort with a click on a screen, and, of course, it respects the sea bed with its innovative anchoring system of ecological screws.
Not to mention its hydraulic waste water management that only discharges clean water and its unique autonomy using solar energy. All the above have rightly seduced the luxury hotel market around the world.
The very first Anthénea luxury suite, purchased by Amal Ameen, a woman of influence, precursor and ambassador of French luxury industry, founder of Triple Trend Design, will be the first global owner of an Anthénea luxury hotel suite.
In addition to being an innovative, unique and self-sufficient habitat on the water safe for the ecosystem, Anthénea was designed to offer a unique luxurious alcove that can easily adapt to the needs of its guests and owners: luxury suite, SPA or meeting room with high-speed internet: in addition to its new design that offers a layout designed to live 50% indoors and 50% outdoors, Anthénea pods can be designed to meet your specific needs.
Photos & videos Anthénea