The fashion industry is one of the largest polluters in the world, but new fashion brands have started using biodegradable and recycled materials, marking a shift from a world of consumption to preservation of life. Designers Mateja Benedetti and Bojana Drača reveal how to make it in fashion sustainability
When Suzy Cameron, founder of the Red Carpet Green Dress global initiative asked her to design a dress in accordance with the principles of fashion sustainability for this year's Academy Awards, Slovenian designer Mateja Benedetti was speechless for a second. It wasn't the invitation itself that surprised Mateja, but the fact that the dress was meant for Maggie May Baird, U.S. actress, writer and climate activist, who also happens to be the mother of music superstar Billie Eilish.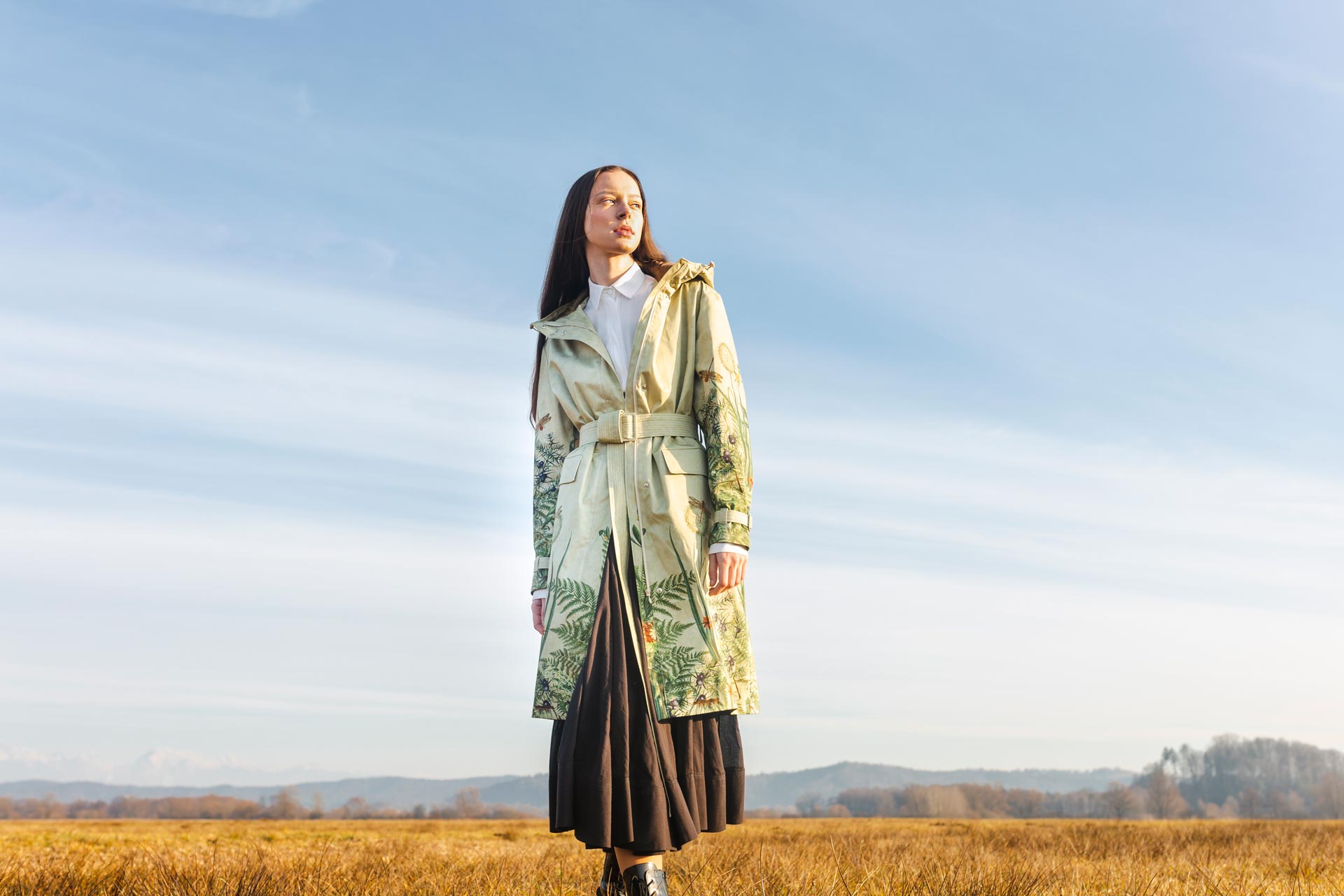 The inspiration for the elegant, long, biodegradable dress made from wood pulp, was drawn from under the sea, in the depths where light folds into darkness and where there's complete silence. Just like in the movie 'Abyss' by director James Cameron, husband of RCGD founder, who has been working with Mateja's brand 'Benedetti Life' since 2020.
That was the year her brand won the 'Best Fashion or Beauty Luxury Brand of the Year' award at the Eluxe Awards for sustainability in London and it was also named one of Top 5 luxury vegan fashion brands. Mateja made a name for herself by using only sustainable materials in her designs: plant-based silk, pineapple leather, bamboo and organic cotton, making it her staple. She collaborated with leading world manifestations that promote sustainability. Her 'Benedetti Life' was featured in the book 'Exploring the Extraordinary: 100 Years of Bentley Motors', they designed a collection for Atlético Madrid goalkeeper Jan Oblak and uniforms for the world-renowned Hiša Franko Restaurant, while its Head Chef Ana Roš personally wears Benedetti Life outside of work as well.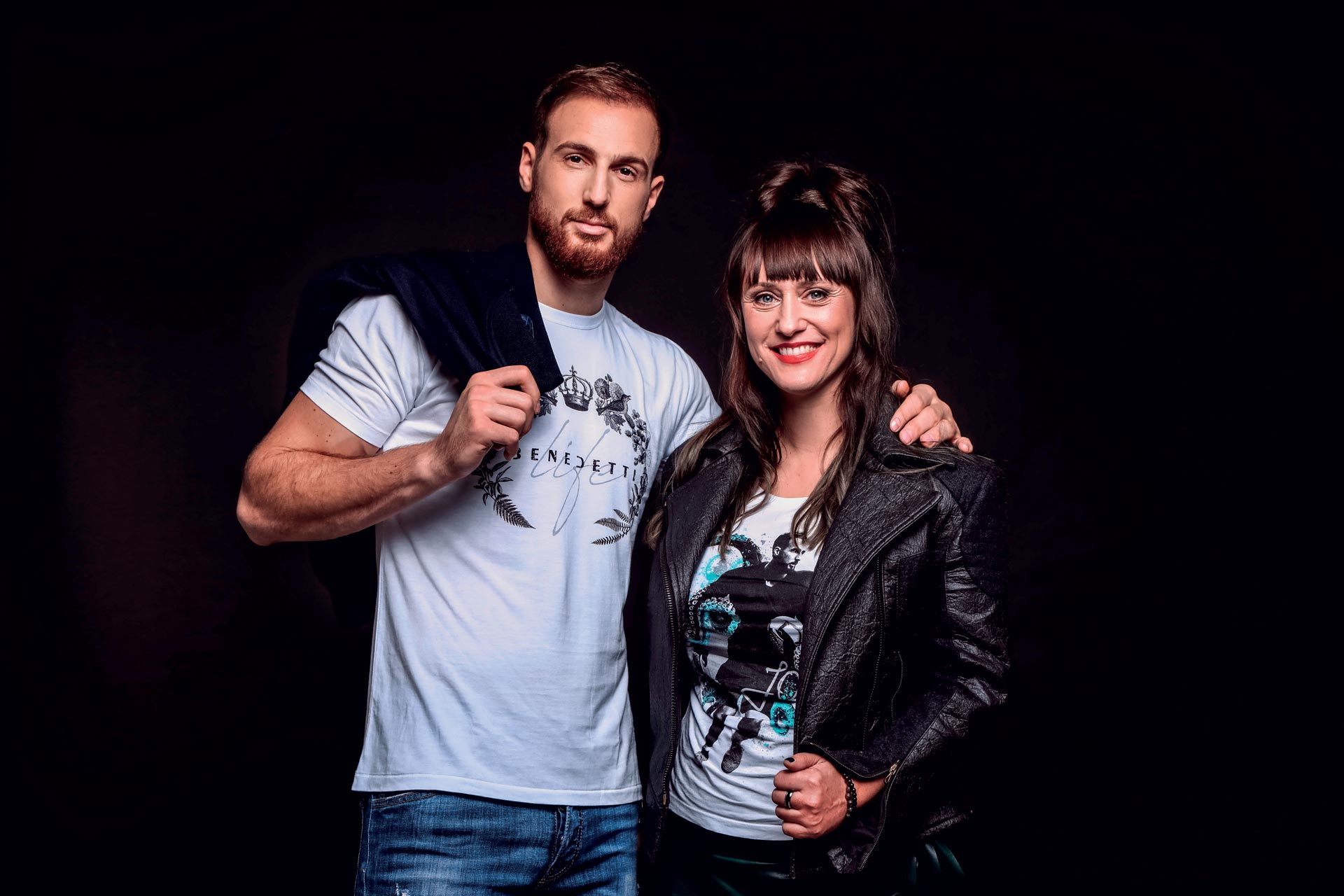 'Our garments are romantic, sustainable and authentic, they make the planet healthier and we transfer our love of nature to our clients. When I started 'Benedetti Life', there was no such thing as sustainable luxury and sustainable fashion was ugly, expensive and kind of sad. I want my sustainable fashion to be luxurious and beautiful. This means good design, high quality and timeless, one-of-a-kind pieces. Our craftsmanship is all about being environmentally friendly, practising responsible consumerism and doing ethical business. Our textiles are non-toxic and organic, they decompose in less than five months in landfills and have a minimum impact on soil and air', Mateja Benedetti explains.
The fashion industry is one of the largest environmental polluters. Leading fashion brands have tirelessly been cranking out expensive collections with more than 60 different designs per season for decades and big clothing retailers have been flooding the market with thousands of cheap new garments. New generations of buyers used to buy and throw away clothes because 'you can never have too many', but the increasingly worrying warnings by scientists about the destruction of our planet have initiated large-scale changes in fashion, but also in consumer behaviour.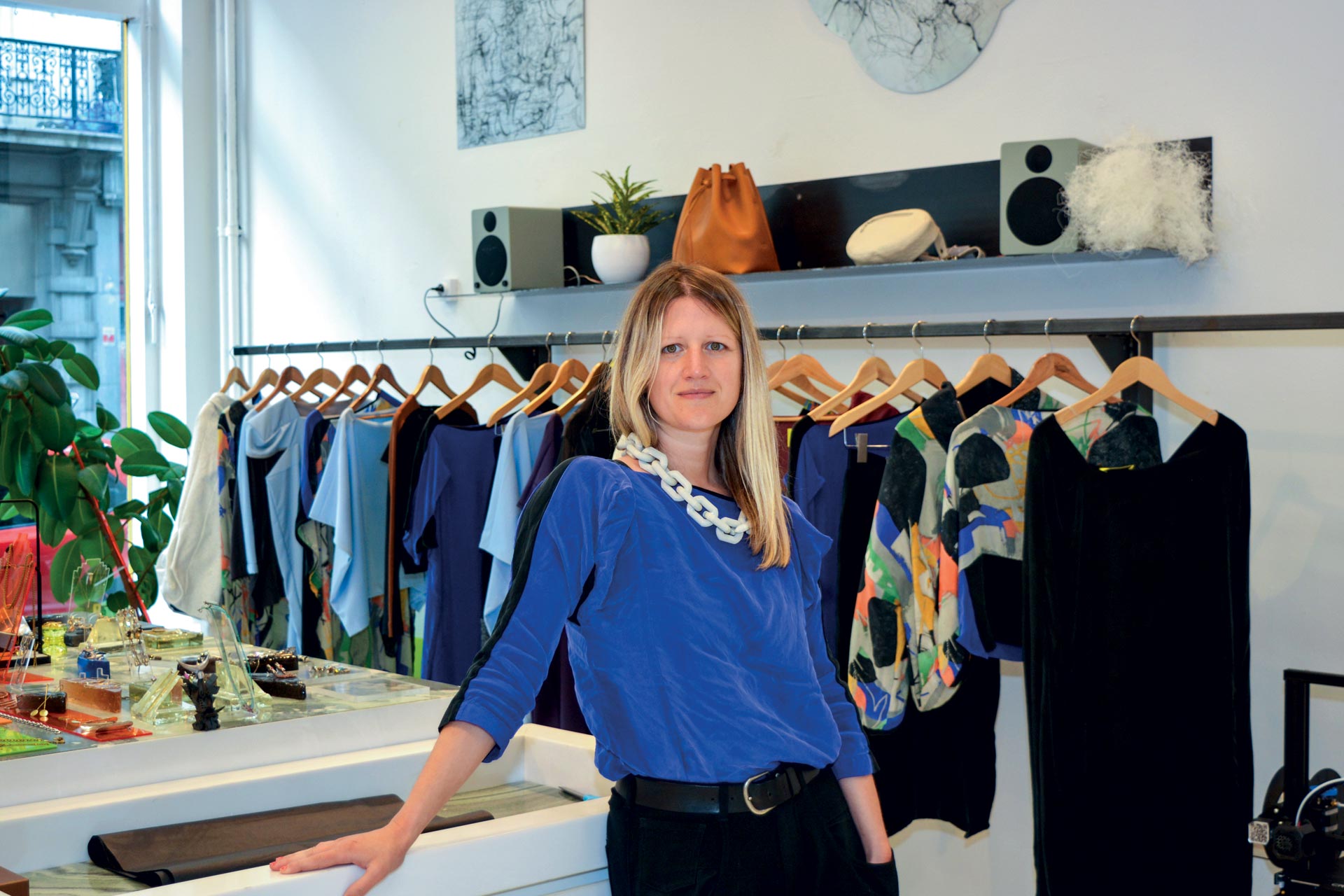 New designers have emerged around the globe and they quickly adopted eco-friendly, recycled materials and used them to make capsule collections. These were often unisex designs for buyers who don't need dozens of pairs of jeans, T-shirts, dresses, jackets or shoes and purses in their wardrobe. They are happy with a few key sports pieces for an active life in the nature, as well as a couple of beautiful, well-made and casual classics in organic cotton, wool or plant-based leather.
'All the wine you have been drinking during lockdown has been made into bags', Stella McCartney joked at the launch of her Ready-To-Wear Fall 2022 collection in Paris because, thanks to an innovative technology, her accessories collection was made from grape skin. The famous UK luxury clothes and accessories designer has been on the scene for more than 25 years and she was one of the pioneers of eco-friendly and vegan materials in her collections. She is a firm supporter of animal rights, environmentalism and minimising the harmful impact on it by hyperproduction in the fashion industry. Her candid approach is reflected in her all-encompassing collection.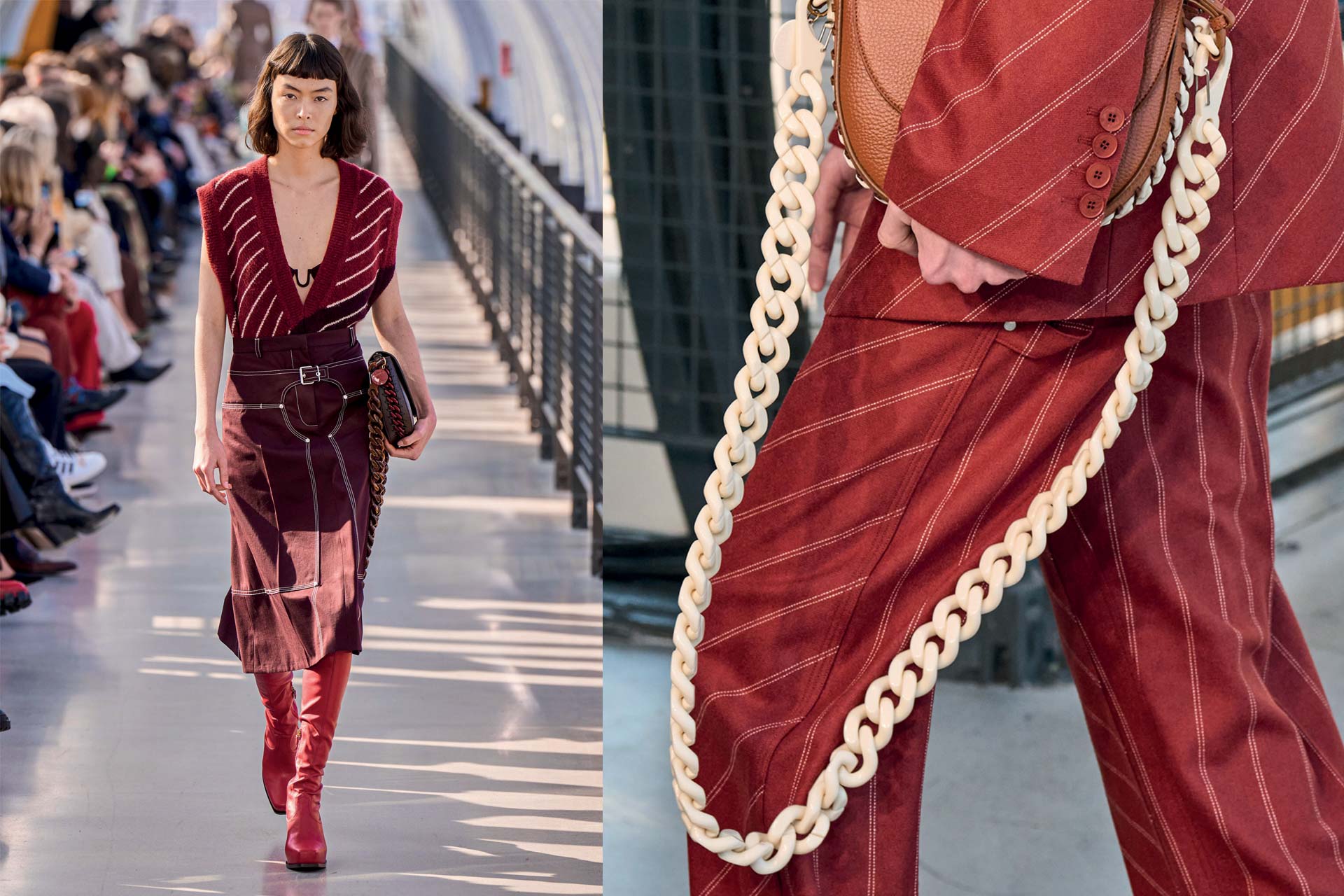 You can literally wear head to toe Stella McCartney: underwear, sportswear, casual elegance everyday clothes, footwear and purses – every single thing is made from natural and biodegradable materials. A popular small luxury designer is London-based 'Riley Studio' that creates its gender-free wardrobe essentials from waste, organic and recycled materials in limited quantity to avoid hyperproduction. Their recycled nylon is dyed with rice and onion skins and every T-shirt, pair of jeans and sweater you purchase comes with a lifetime repair guarantee.
Swedish 'Asket' attracts customers with its simple, timeless garments made to last. As an antithesis of most commercial practices nowadays, their motto is – The Pursuit of Less. They have a zero-waste policy, are transparent about cost, material sourcing and supply chain. Laura Pitharas had been designing clothes for luxury fashion brands in London and Paris for a long time before starting her own brand last year. Her bamboo silk shirts and dresses and perfectly tailored pure wool suits crafted in the United Kingdom, which means less transport to supply raw materials, quickly grew on businesswomen.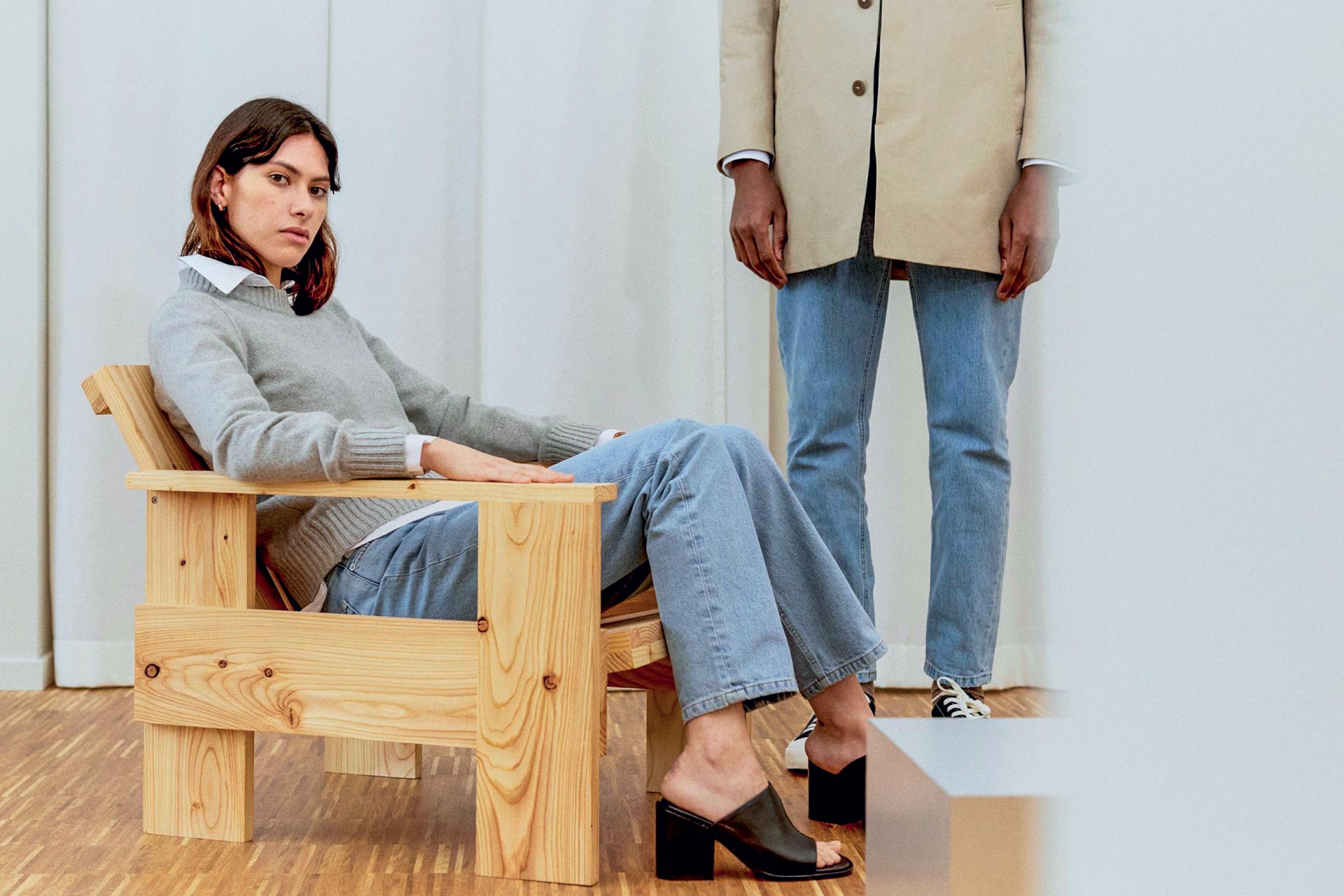 The Parisian studio 'Veja' is known for its sports footwear made from recycled polyester, sugar cane and Amazonian rubber. They had two notable collaborations this year. Partnering up with the Sea Shepherd marine conservation society, they created the black Dekkan shoe from Alveomesh, which is actually 100-percent recycled polyester. In a collaboration with US luxury purse and footwear brand Mansur Gavriel, they redesigned the legendary Campo shoe and created monochromatic unisex models in 4 shades.
Recycling is the key element of the story. Pula-born designer Bojana Drača managed to find her place among the many sustainable brands trying to make it in Europe. In early April, she opened her Farrah Floyd Concept Store at Place St. Gery Square in central Brussels. She managed to get the city-owned 65-metre square space via a property management app. Out of 5 candidates, the jury selected Bojana's sustainable fashion brand Farrah Floyd that she started after graduating from the International Master Sustainability in Fashion Programme at ESMOD Berlin. Her motto from the start has been 'No season, no gender, no size'.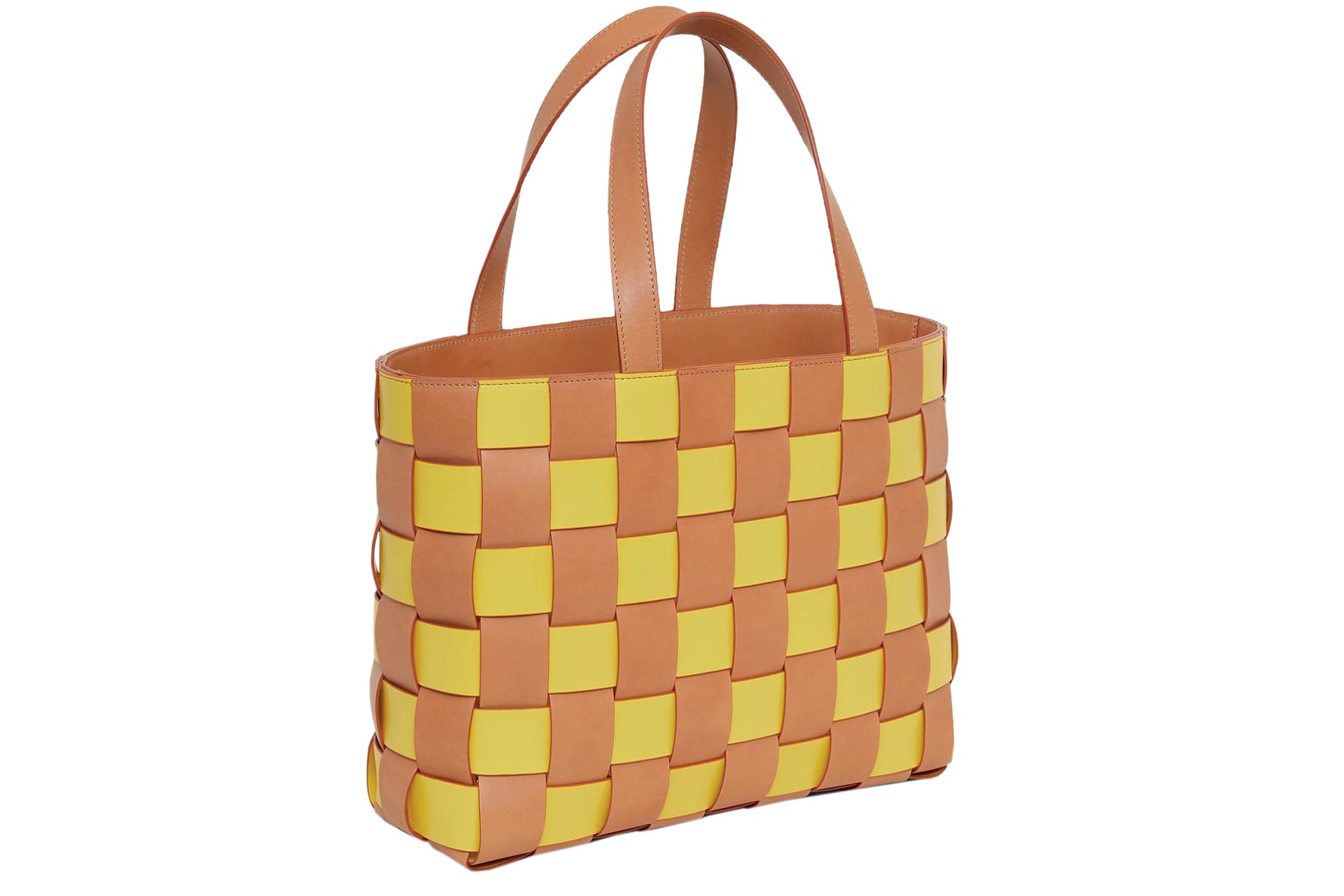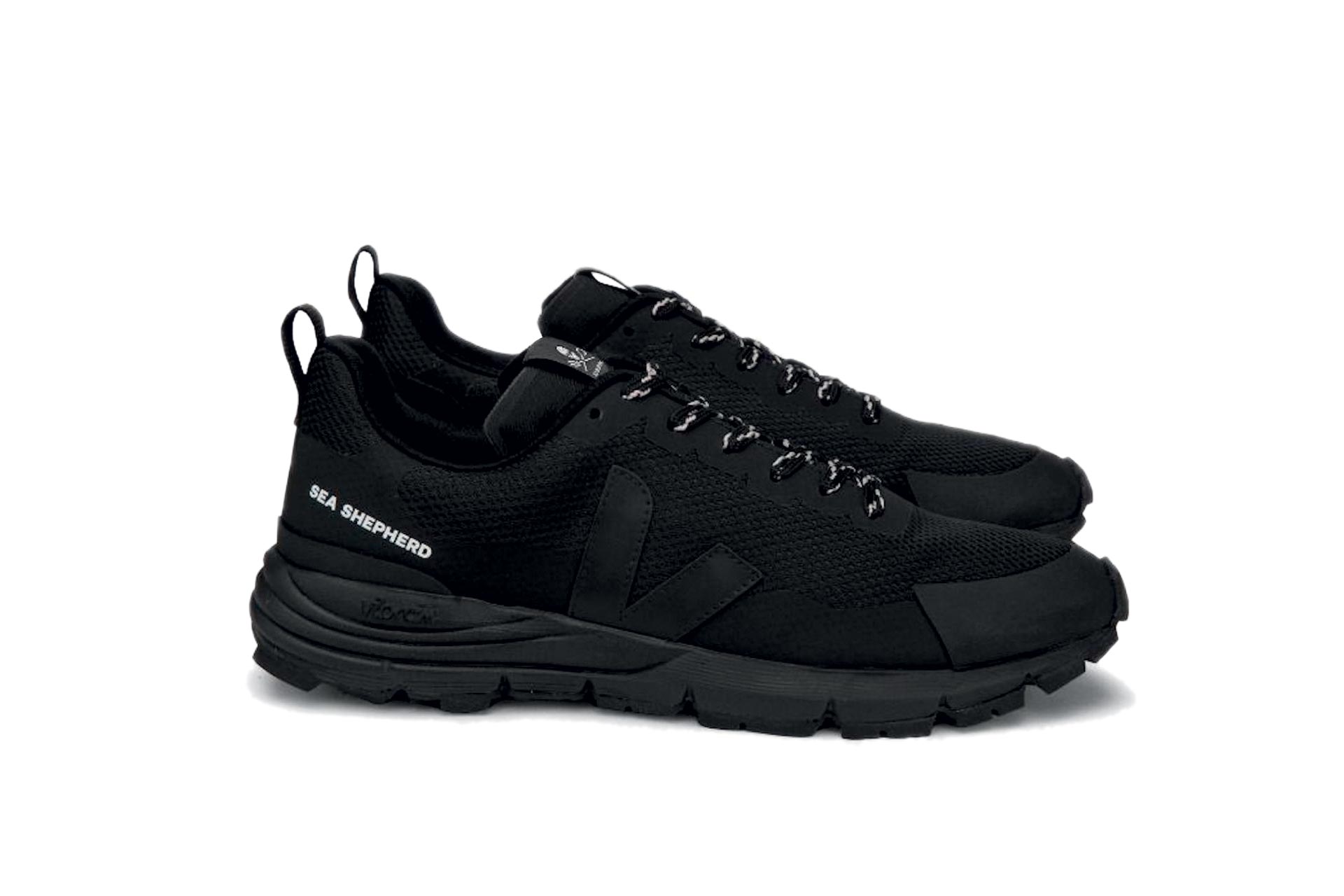 Each pattern piece is a rectangle, which makes it possible to have almost no oddments of fabric, which she sources from Italy and Portugal. 'Even before the pandemic started, I realised that it made no sense to produce a new collection every year and the global crisis confirmed it. I produce limited quantities, often in cooperation with other artists, so that I always have something interesting to offer. I produce as needed as my aim is to have as little clothes in the warehouse as possible.
Customers have started asking more and more product-related questions and an important part of my job is to educate them and provide honest answers. After a decade in the sustainable fashion business, I can truly say that we need to choose carefully what we will spend our money on because the consumption affects the community we live in. The goal is to create a community based on support and trust. The topic of my master thesis was my sustainable brand, it's my life's project and my responsibility to explore and make experiments to change the system', says Bojana Drača.
The European Union is also in for a tectonic change in the segment by 2030: textiles should be durable and recyclable, made without toxic substances and with regard to people and the planet. The aim is to put an end to fast fashion, mending and alteration will replace the hyperproduction of new things and manufacturers will take care of their clothes and footwear long after selling them to buyers. Textiles will not be incarcerated or landfilled by truckloads because the industry marked it as – garbage.
'There's been a lot of talk about sustainability and people are starting to understand the importance of investing in timeless and sustainable clothes. At the same time, we are being guilt tripped and emotionally manipulated. Without proper education, we buy heavily marketed unsustainable, but cheap clothes. If something is extremely cheap, it can't be sustainable. If that were the case, we wouldn't need to change a thing. The biggest challenge today is how to be honest, transparent and sustainable. To achieve this for our planet, we need to invest five times as much money. That's why sustainability – is pure luxury', says Mateja Benedetti.
Text Dubravka Tomeković Aralica
Photos Urška Pečnik, Simen Zupančić for Mateja Benedetti, Hector Salazar for Farrah Floyd
No tags for this post.