In the world of luxury sailboats, many models boast a unique feature – but the new Swan 78 seems to be composed solely of unique features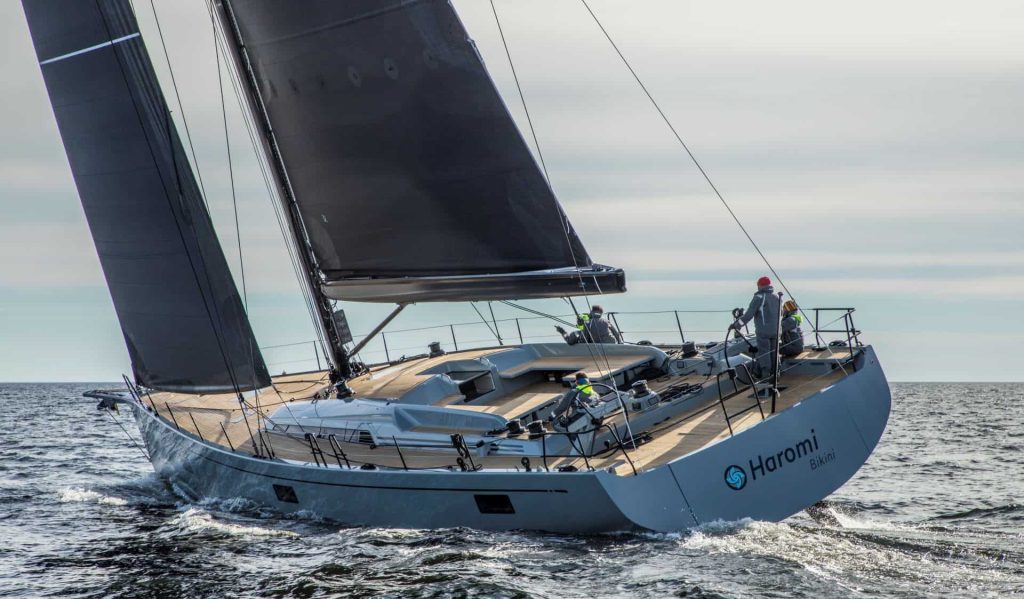 We had the honor of testing the newest model of the Finnish builder Nautor, in their home town of Pietarsaari in northern Finland. The day was sunny, but cold to our Mediterranean souls – until Swan 78 warmed us up. Our guide on the journey to meet the perfection was Mr. German Frers, naval designer as respected as the brand he has been honing for almost forty years. As it happened, Mr. Frers had not sailed on the finished 78 before either, which meant we got a unique opportunity to hear the very first thoughts and impressions of the experienced designer, sailor and a true fountain of yachting knowledge.
Swan's cruiser racer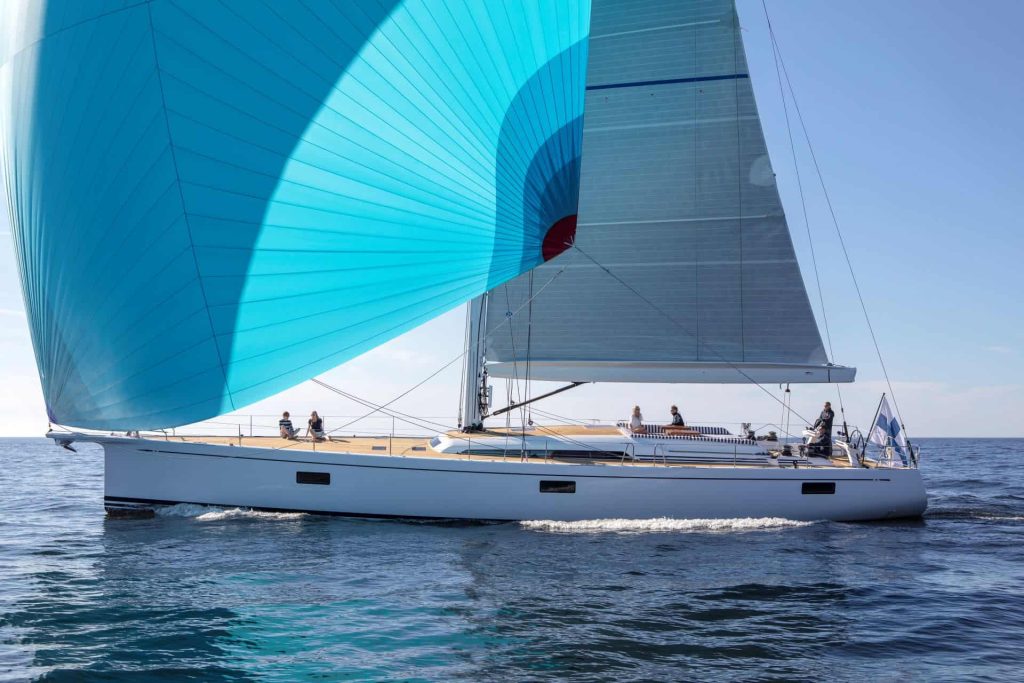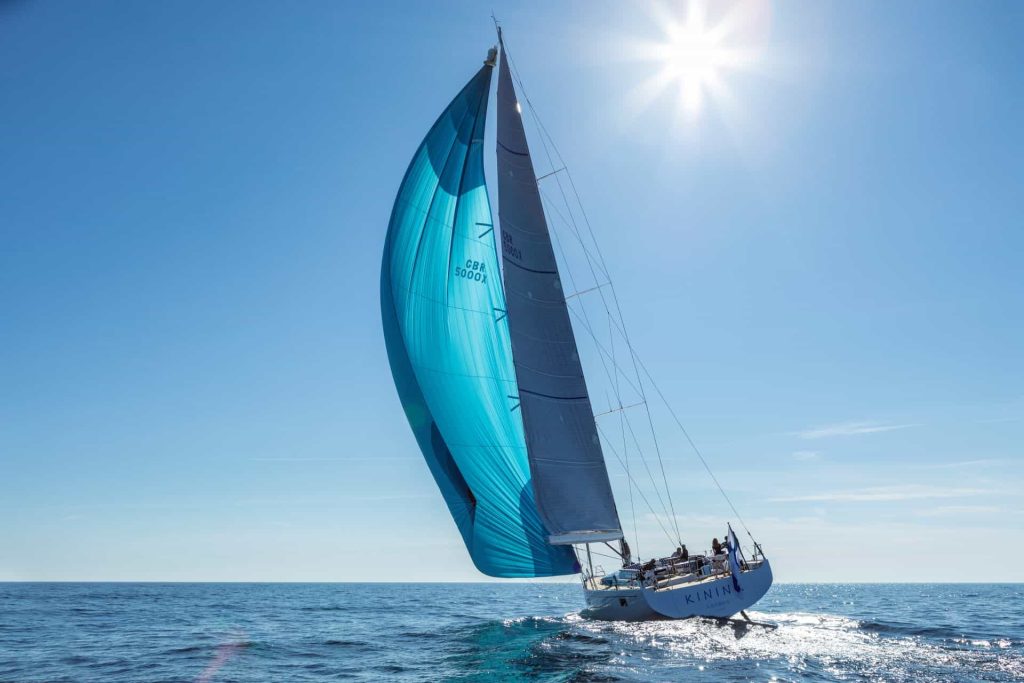 We were all joined by Mr. Vanni Galgani, the person in charge for new model development at Nautor Swan, whose ideas have been met with delight by the market. The builder debuted two units in Düsseldorf, the 78 and the 'one size smaller' 65, the basis, along with model 54, of their future commercial strategy, both developed according to Mr. Galgani's vision.
Taking the steering wheel, Mr. Frers commented on the ease of use of the new vessel, mentioning it was one of the things he wanted to experience during the test. Swan 78 is a cruiser racer, meaning it is as comfortable as you can imagine (and as comfortable as a yacht her size can be, according to the designer), but still capable of impressive performance. This is where the use of use comes in: Swan 78 has two steering wheels, sized and placed optimally to allow the skipper to pilot as simply as possible.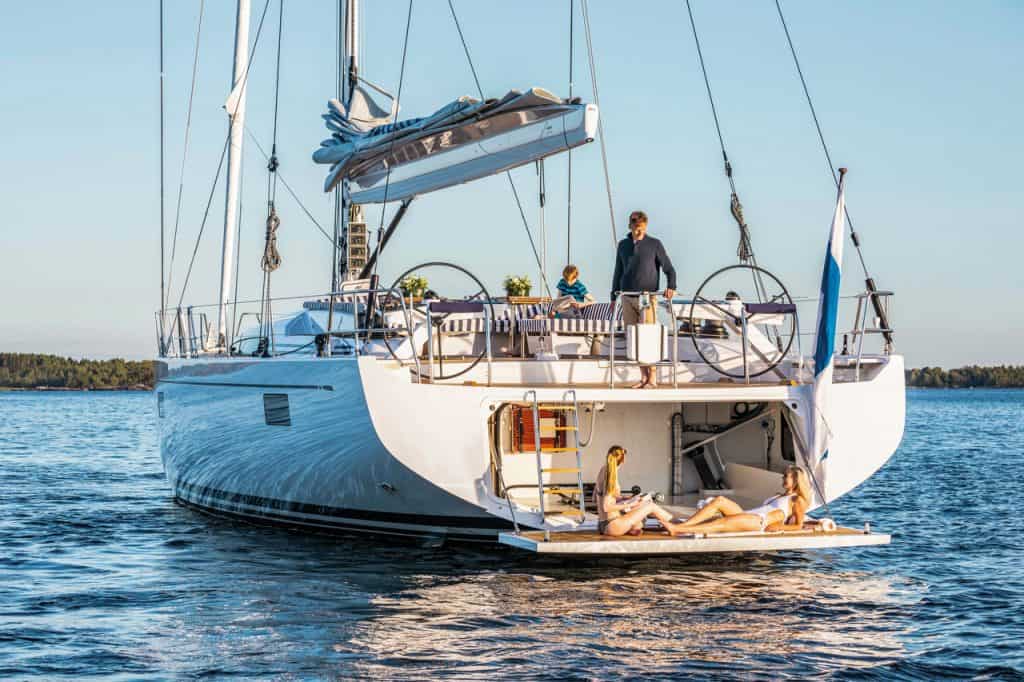 Twenty-four meters long, the Swan 78 yacht is a beauty with clear, simple lines flowing uninterrupted; a breathtakingly elegant vessel that turns heads by style and movement. All the many lines and ropes are hidden below the deck and seem to magically appear at the steering wheel, while several hydraulic-powered systems allow for easy trimming. Experienced skippers will soon understand the Swan 78 is a highly automated machine, directed and prompted by simple keys relaying their commands to some of the most advanced technology of our time.
YACHT SUGGESTION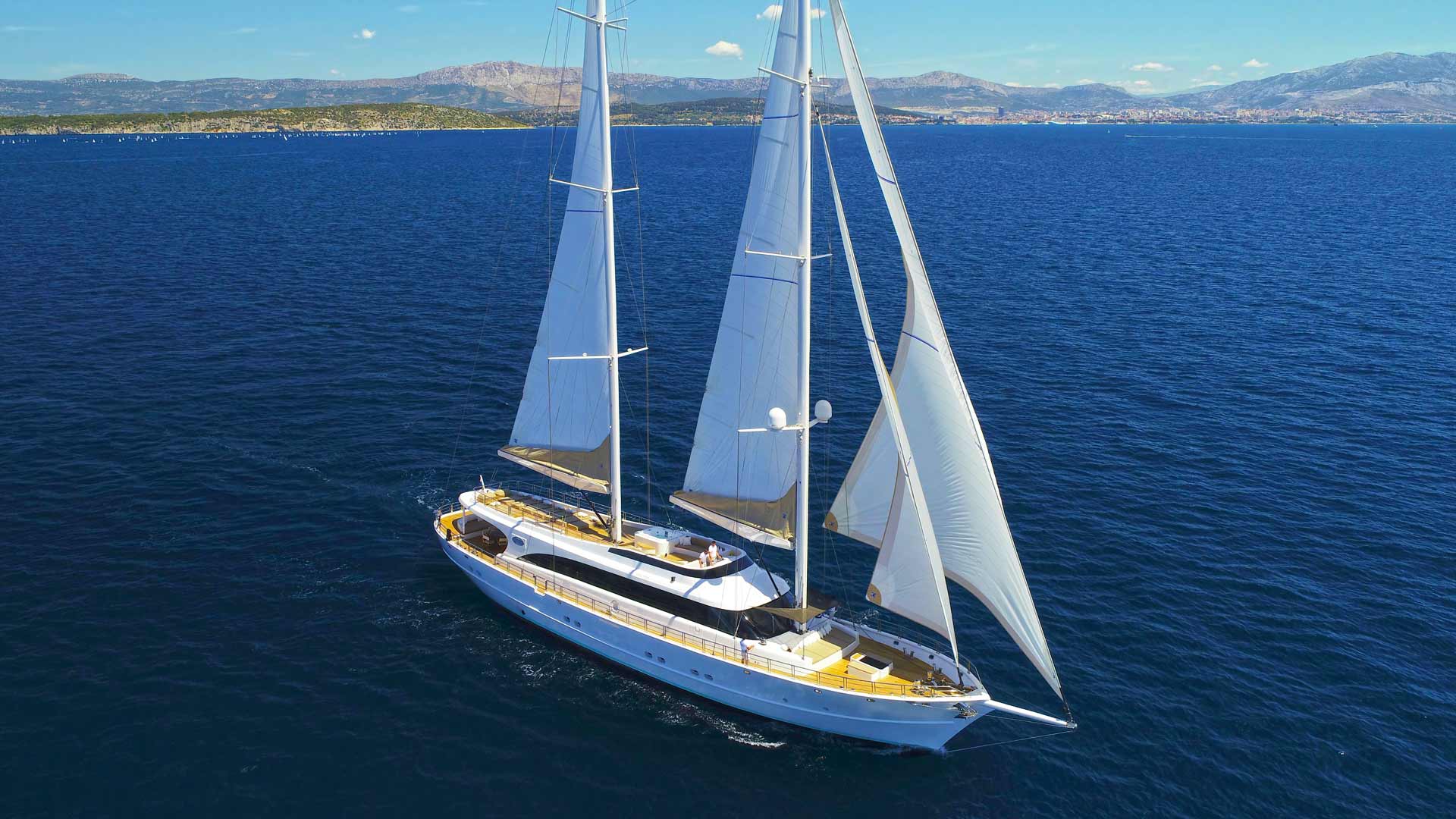 49m Acapella is a sailing superyacht, launched in 2021 by a well known Croatian family. This luxurious yacht has been lovingly constructed with ultimate comfort in mind, which is reflected in her 5 incredible staterooms, accommodating a maximum of 12 guests.
We were lucky to test a unit with a taller mast and a deeper keel, built for a German sailing enthusiast, as his equipment package also included a longer bowsprit, carbon fiber rigging, square-top mainsail, main-sail slider and extra winches. As race-ready as the unit was, it was still a decidedly beautiful, comfortable yacht. We were particularly impressed by the cockpit, three and a half meters long, separated from the command post and equipped with several multi-use tables, a true center of life aboard.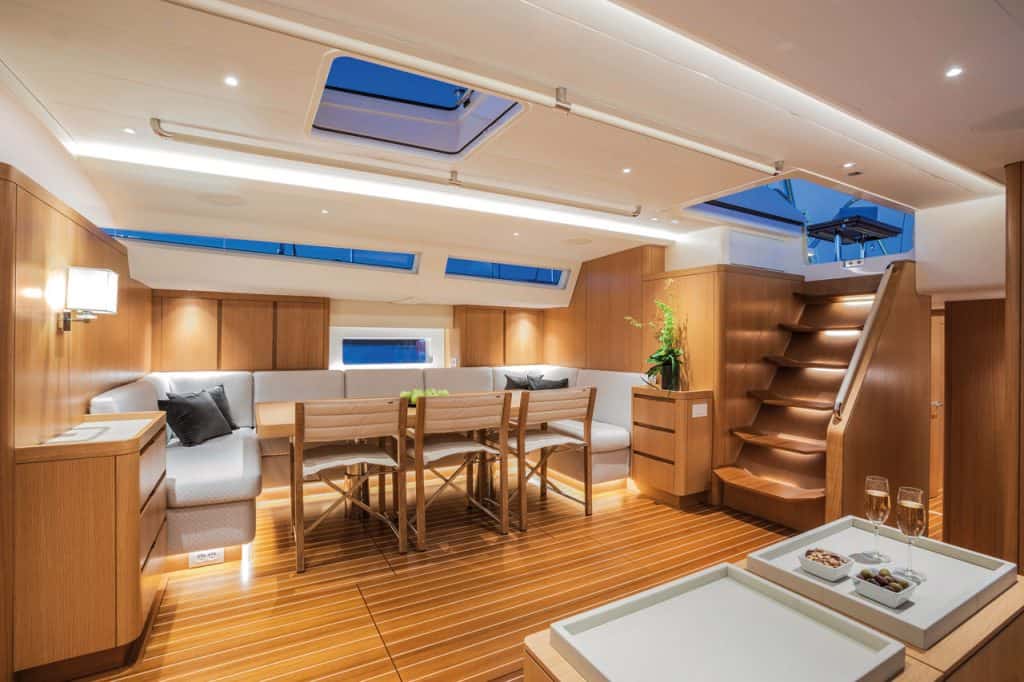 Swan 78 layout
The cabin roof and the main deck bow were equally impressive: covered in teak, they looked very appealing for a lazy day in the sun. Swan 78 is available with two layouts; with the owner's cabin placed either in the bow or aft below deck, with one VIP cabin and two twins; a crew cabin and a galley. The aft platform is a four-meter wide beach club, comfortable and impressive.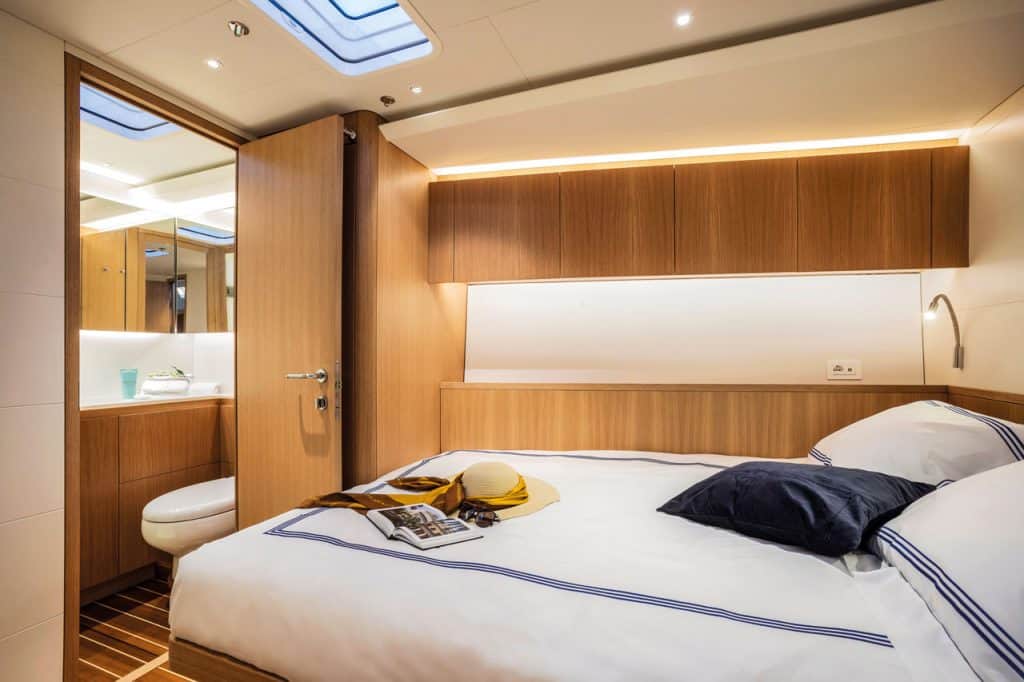 The interior design of the new Swan 78 can be described as Scandinavian elegance with an Italian touch, and all spaces are logically designed and simple enough to navigate even with your eyes closed. All the details and the finishing are worthy of a luxury yacht, which the 78 definitely is in every way, including the price tag.
As informative as our tour and test of the new Swan was, it left us in the dark about one of the model's most interesting features: the hidden quality of every material used is reflected only (a little) in her exquisite aesthetics.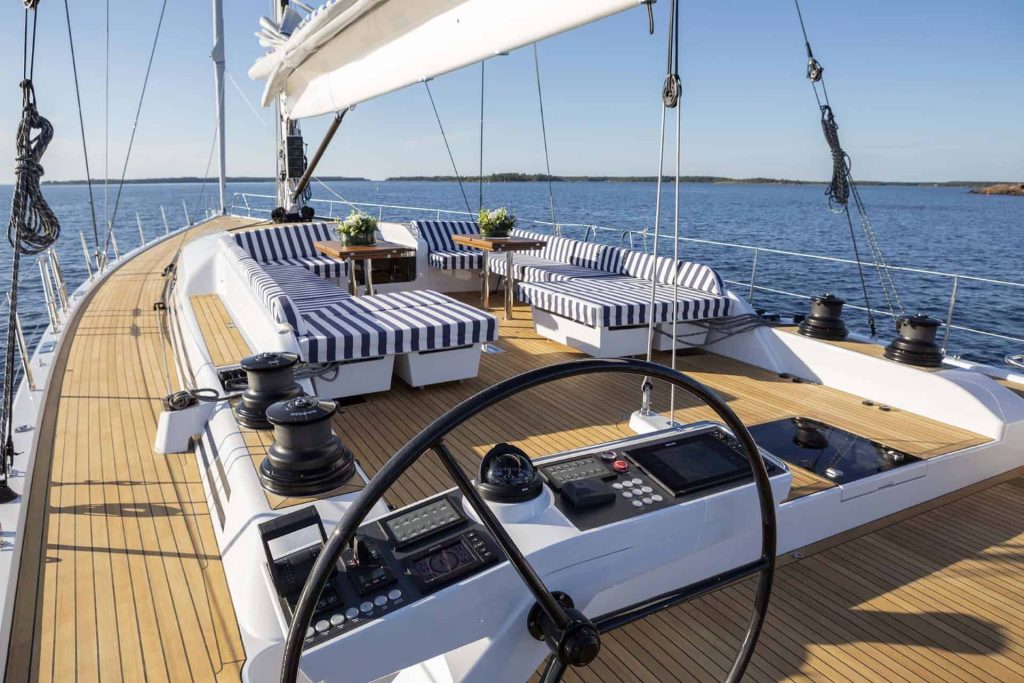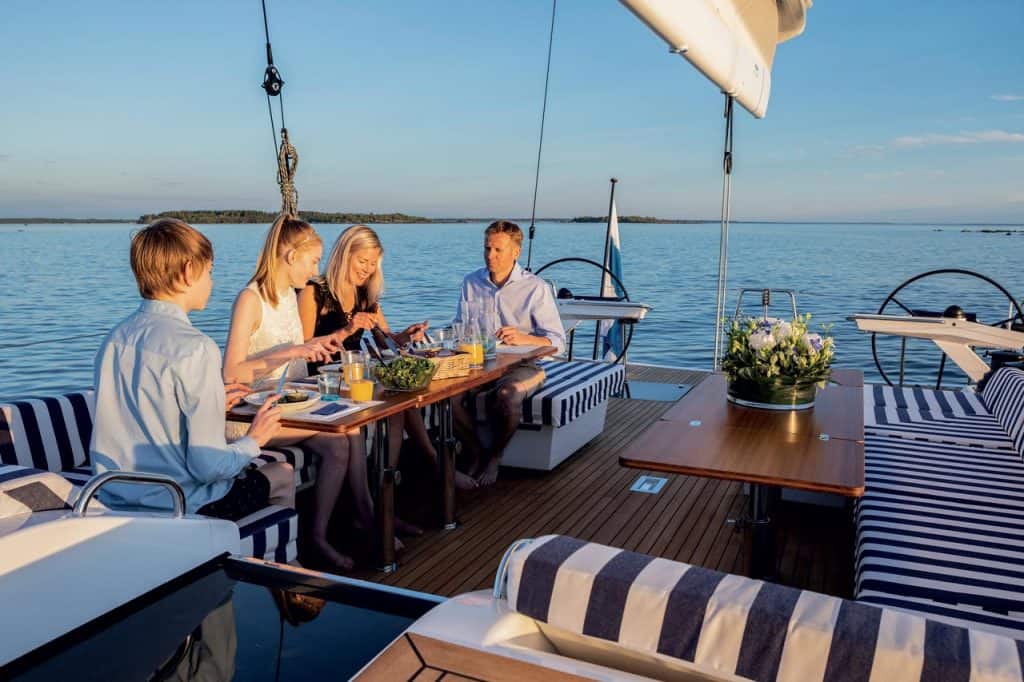 Nautor Swan 78 is built in carbon fiber reinforced by other top-quality materials, all the bulkheads are as sturdy as they are light, and every piece of the equipment is the most representative example of excellence in their segment, which is something no other builder can boast. Welcome to the unrivaled world of Swan.
Photos & video Nautor Swan