Nautor Swan announces Swan 100, a new member of the Swan Maxi family, created by a 'dream team' composed of Germán Frers, Lucio Micheletti and Misa Poggi.
Nautor´s know-how and experience in building both racing and cruising yachts has been incorporated into the Swan 100 to create a sailing yacht with full carbon fibre construction and lines that speak of performance.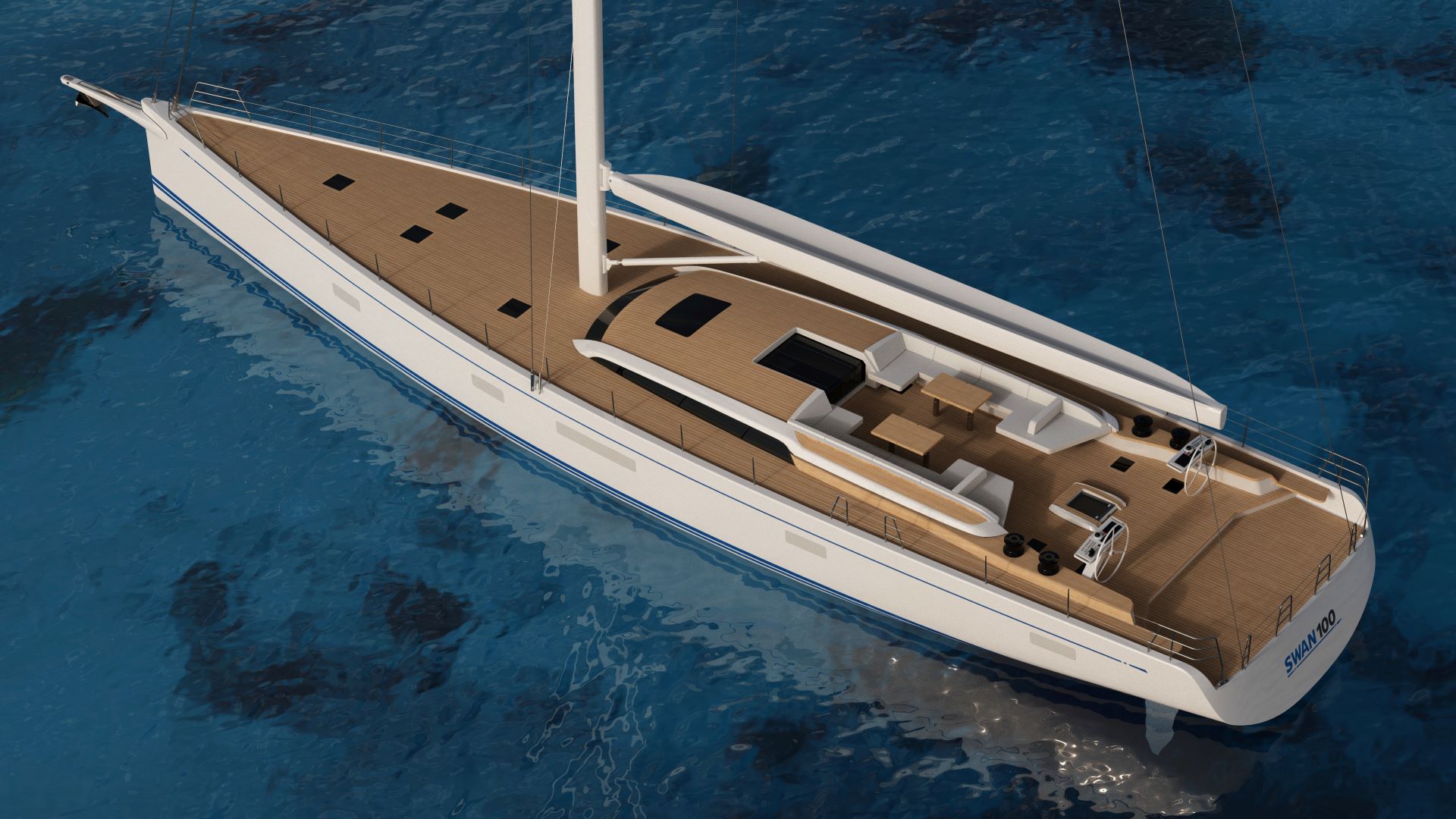 The Swan 100's hull lines, designed by Germán Frers, are an evolution on previous Swan Maxis. The bow is straight with a low bowsprit for easy sail handling and safe anchoring and the low coach roof is set behind the mast for a balanced yet aggressive look with a long, clean foredeck area. The opening transom forms a combined beach club and toys storage area that is a focus point of on board lifestyle.
Lucio Micheletti and his studio Micheletti + Partners have created a light, easy to use and safe deck setup that features a large and well-protected guest cockpit and a harmonious combination of wooden decking and white hull areas balanced by glazed surfaces to let light into the interior.
Interiors designed by Misa Poggi show how Swan updates and tailors its offerings to every new hull model. While several layouts are in development, the first Swan 100 will have a full beam en suite owners cabin fore, two further guest cabins and a VIP cabin with its own entrance just off the light-filled companionway.
A galley adjacent to the saloon is designed for owners who enjoy cooking and a lobby space off the galley can also be used for batteries in case a hybrid propulsion system is chosen. Crew quarters aft are spacious so that crew can live comfortably on board for the duration of an entire charter season.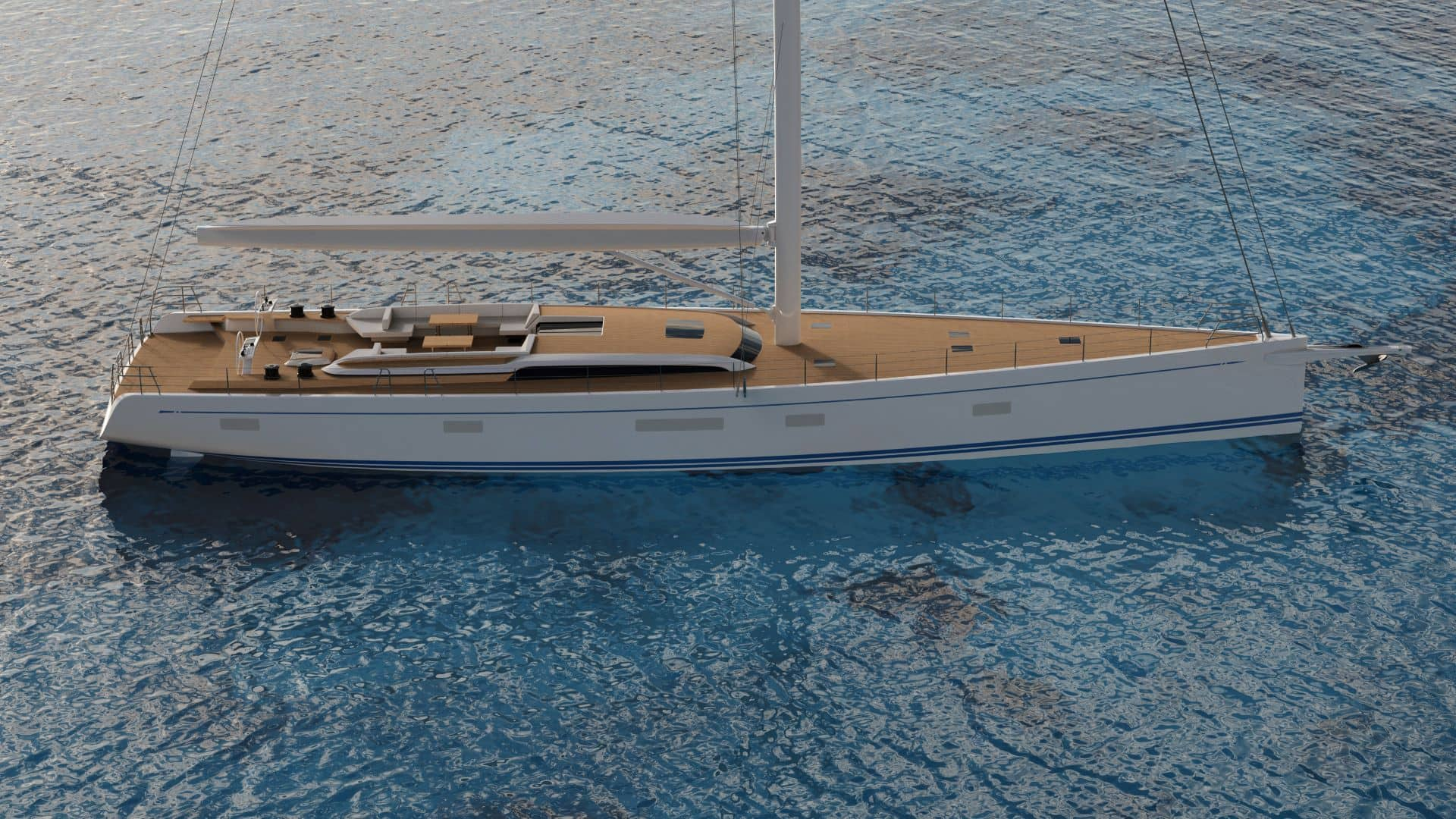 Nautor Swan offers as complete a gamma of Maxi sailing yachts: the 88 including its full electric version, the 108, the 128 and now the 100.
Photos Nautor Swan