An environmentally friendly electric hydrofoil 'sports car' for the water
Quadrofoil is an electric hydrofoiling personal watercraft (PWC), which provides the most economically efficient and completely environmentally friendly mode of recreational marine transportation. Due to hydrofoiling and patented steering technology, riding feels like flying on water and provides an entirely new and thrilling water experience. The watercraft operates quietly and doesn't produce any waves or emissions, which makes it suitable for lakes, rivers, seas as well as marine protected areas, where most motor boats and personal watercrafts are prohibited.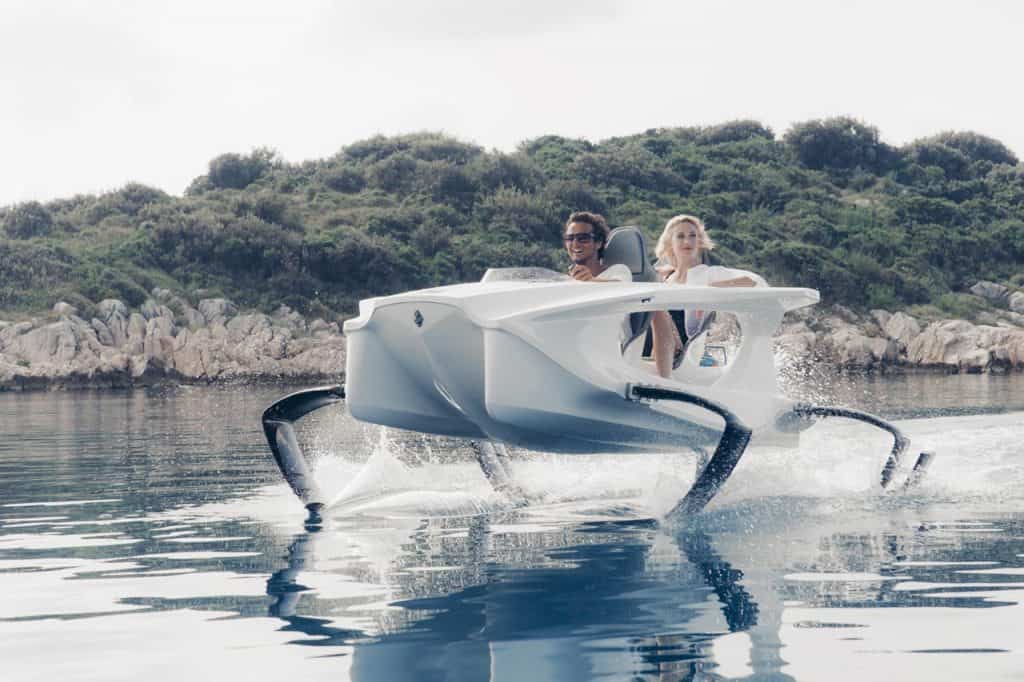 It has a top speed up to 40 km/h (21 knots) and a range of up to 100 km (54 nautical miles) and can be fully charged in under 2 hours. Quadrofoil is designed to be almost unsinkable due to its airtight top module and foil hydrodynamics that create automatic balancing and stabilization. When airborne at 12 km/h it flies over water and with ergonomic and soft seats premium comfort is achieved. You can just feel the adrenaline rushing through your veins once you push the 'Foils down button' and grab the interactive race car steering wheel in your hands. What's fun about Quadrofoil, is that you can adapt your driving style to your personal preferences.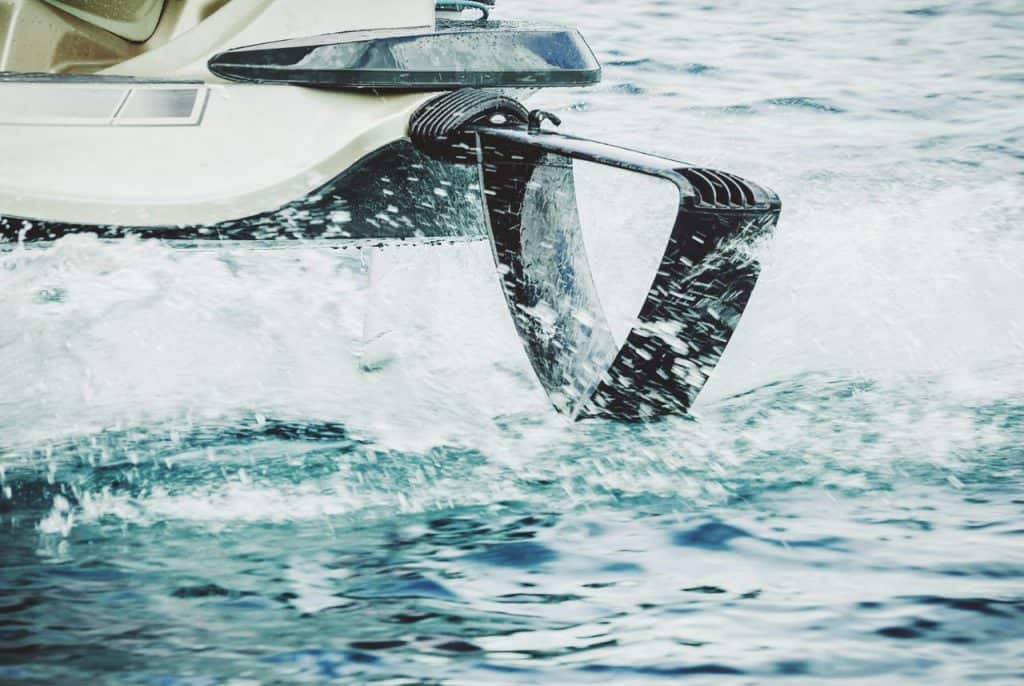 You can go full throttle and make sharp turns, test your slalom skills and rise your heart beat. Quadrofoil is like no other watercraft. It does not drift… it holds the line and gives you complete control of every turn. Unique C-shape hydrofoils cut through the waves, while holding their position, without annoying vibrations and bumps on every turn. Now you can enjoying the comfort and seating angles that are standard for the automotive industry. Less vibration also means less stress on your spine and lower back, making every ride completely relaxing and enjoyable.
Photos by Quadrofoil