The appeal only an old fishing village can possess, beautiful nature and numerous sights just around any corner are worth the visit
Vrboska, a picturesque, quiet place, is a favourite spot for local skippers because they know there they can sleep soundly, and their guests can enjoy the local atmosphere, affordable prices and long promenades by the sea. Vrboska (43°10.8'N, 16°40.9'E) is the smallest island town on Hvar, situated deep in the cove at the end of a narrow, winding fiord. Owing to its unique islet in the middle of the cove, which is protected as a natural rarity, and the numerous small bridges that stretch across the channel, it is sometimes referred to as the 'Little Venice'. Vrbovska is well protected from all winds except from the strong SE and E winds which may whip up large waves and cause tidal waves, in which case it is much safer to depart from the port and moor the boat in the neighbouring Jelsa.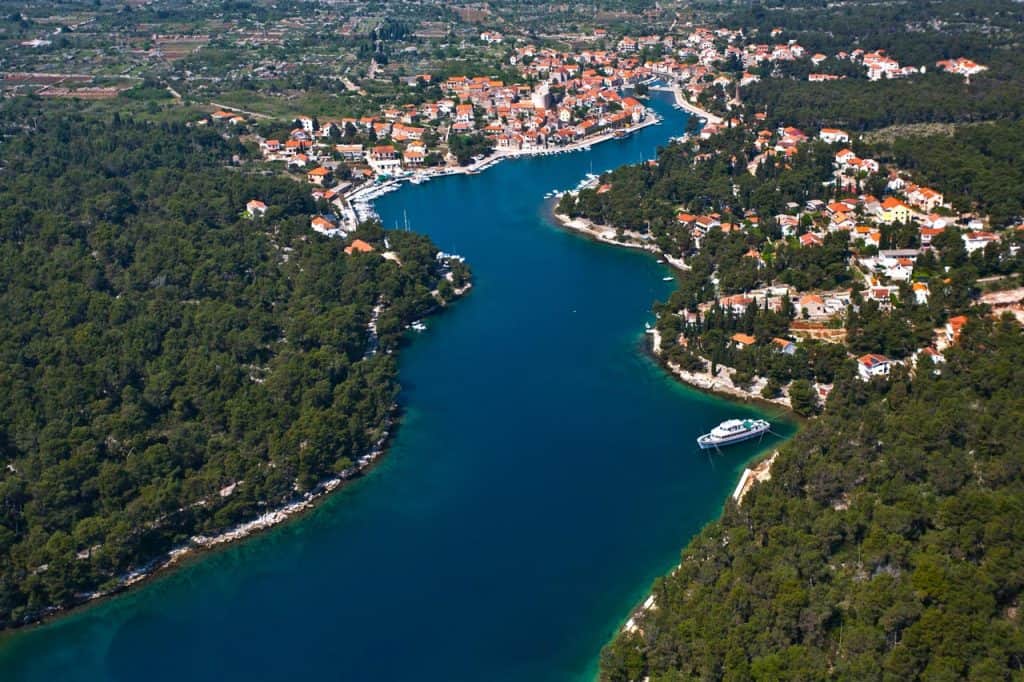 Sailors can moor their boats in the well-equipped ACI marina Vrbovska which is located at the very entrance, by the southern coast, or, they can sail another cable length and try to find a mooring at the town waterfront. Although Vrbovska is a quiet place, at the waterfront you will become a part of a somewhat larger crowd, and bear in mind that neither the toilets nor showers are included in the concessionaire's offer. During bura, you may anchor in the leeward of Zečevo islet or at the very way out from Vrbovska, where, right before Glavice cape, Soline cove is situated in which, keep in mind, the sandy seabed does not hold well. An equally nice anchorage adorns the southern coast of the nearby Zečevo islet; however, if you are not a fan of skinny-dipping, it might not be the place for you.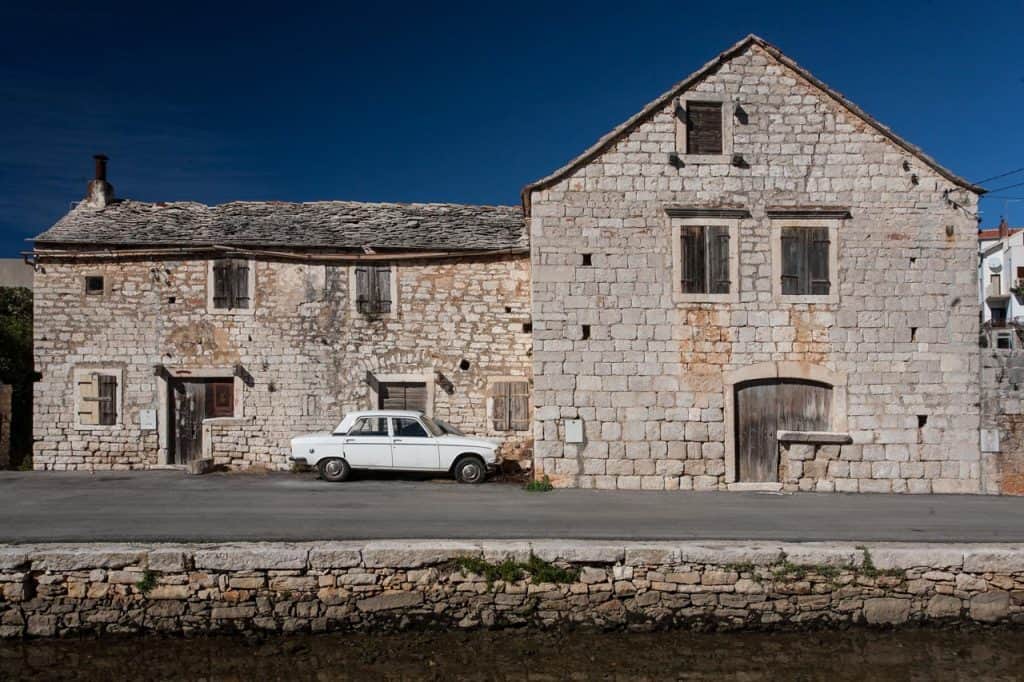 In any case, both of the previously mentioned anchorages will provide a good shelter during bura, and favourable depths of 6-7 meters will seem as though they are luring you to spend the night anchored. If you wish to experience the appeal of a typical Dalmatian small town, make sure to take a stroll down to the end of the channel which is spanned by small bridges, and find out why Vrbovska is called the 'Little Venice'. Be sure to visit the Fisherman's museum, the collection of which includes all the traditional fishing equipment, and the Fortress-Church of Saint Mary, the most beautiful of its kind in Croatia. The promenade leading to Soline cove is beautiful as well. You should definitely also rent a bike and after a 4 km long ride adorned with pine trees, get to know another beautiful town on Hvar – Jelsa.
Photos Mario Jelavić