Tonči Marijan stepped onto the winemaking throne in 2019., when his Vron Bod won the gold Decanter award
Right next to the old lavender processing plant in Pitve on the island of Hvar is where you'll find the altar of another island treasure: wine, especially the local plavac mali variety Tonči Marijan, winemaker extraordinaire, knew he made it into the big leagues when he won, in 2019, his first gold at the Decanter World Wine Awards, for his 2012 plavac mali Vron Bod. With his wine competing in the 50 pounds and up category, he has put the name of this beloved Dalmatian red variety on the map of most relevant world wines. After stints as CEO of Badel and Dalmacijavino, Tonči Marijan has turned to boutique production, with some of his wines limited to several hundred bottles.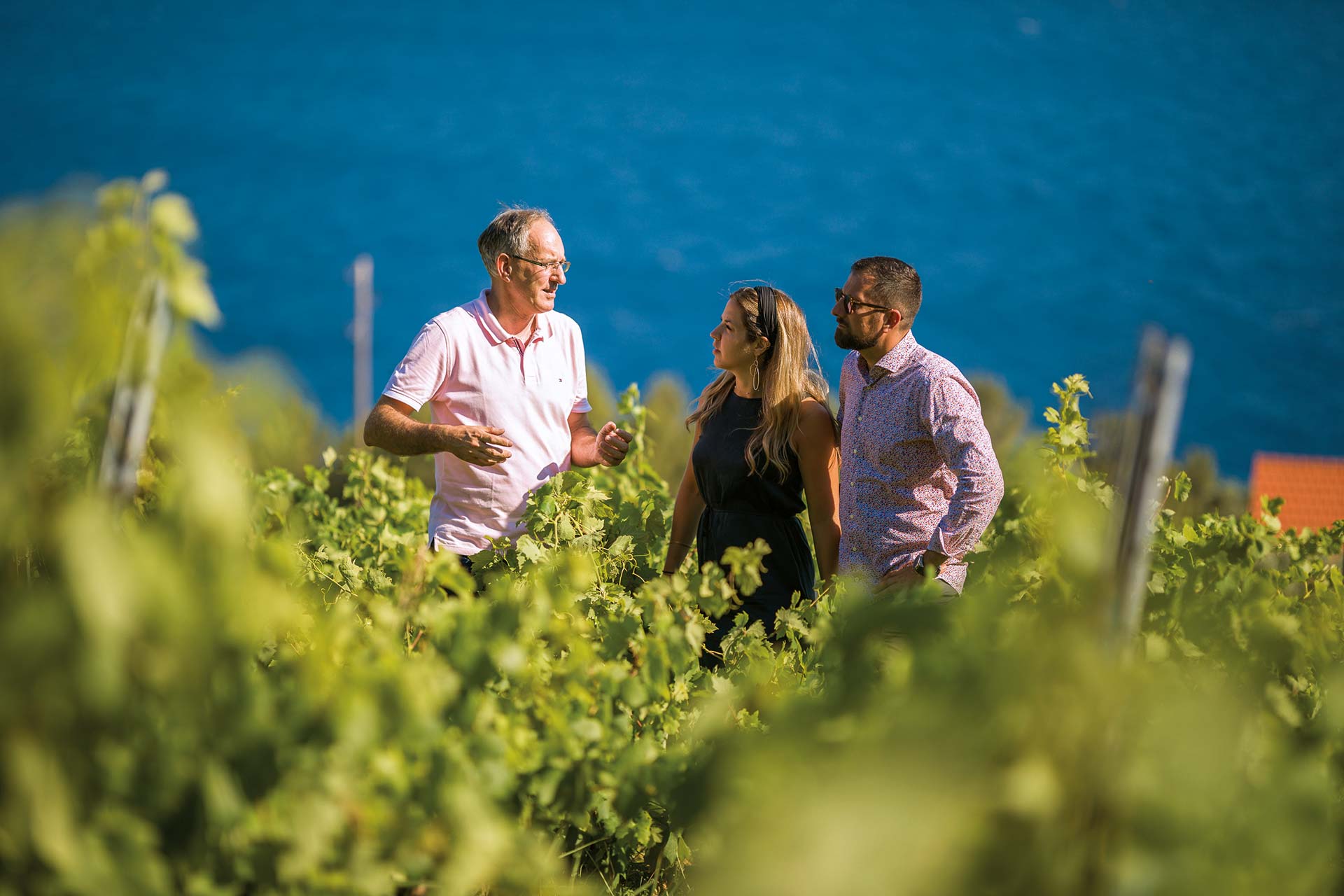 His winery is currently producing 16 different labels; among them bogdanuša, pošip, grk, and a dried berry prosecco – black gold from the recipe book of poet Petar Hektorović – but his personal favorite is primary red wine grape in Dalmatia, plavac mali, crafted painstakingly into Vron Bod.
Grande plavac mali
After years in management, you have embarked on a new journey as a winemaker.
My native island is a fantastic place, the most beautiful place in the world for working and living equally – and more importantly, it holds a lot of potential for winemaking. That knowledge guided me on my journey as I embarked on a solo career. My years with Badel and Dalmacijavino were very successful, but I simply wanted a change – and founded a winery. I did have plenty of experience in this industry, but I still had to start anew, build my reputation on a different stage – making unique, drastically different wines that elicit passionate reactions. Now, after fifteen years, I can say I have also build myself a base of clients who enjoy my winemaking style.
Your winemaking style also includes clear volume labeling for Vron Brod.
You know what they say: wine is supposed to get you drunk on feelings, not volume. If a wine is finelly balances, well rounded and there are no elements dominating over others, then you've created a good wine. In my opinion, that is the most desirable feature of plavac mali, a variety equally good for making merlot, cabernet sauvingon or amarone. I believe we are yet to use the variety to its full potential.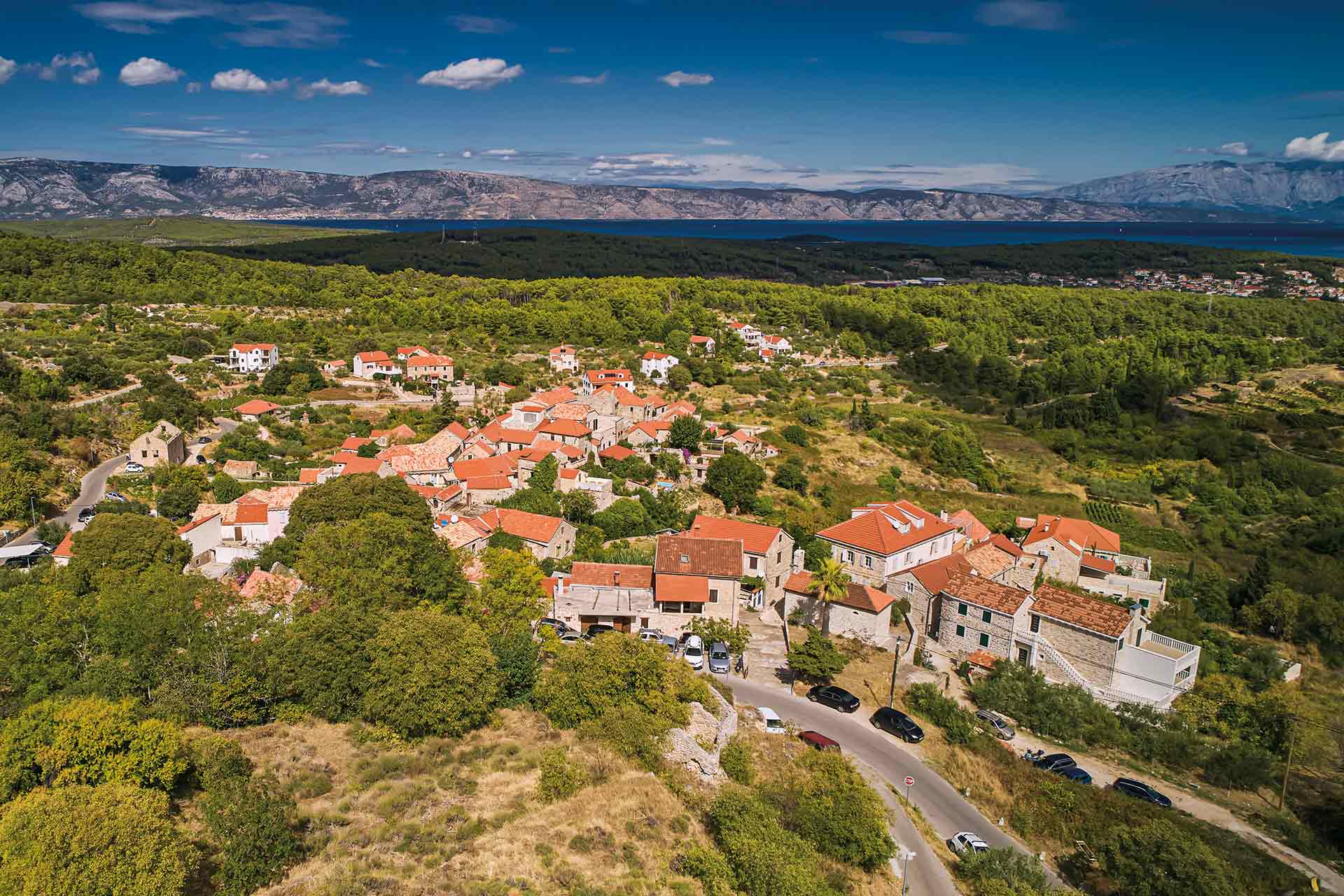 Vron Bod is your grand cru location.
Crna punta, as we call it locally, or Vron Bod, is a location on the southern shore of the island, a micro-location if you will, just outside Ivan Dolac. This is the prime location for cultivation of plavac mali, as the grapes there enjoy plenty of sunshine, but also the influence of the sea and the stone that surround them. This terroir is of extreme importance in the making of Vron Bod. Annually, we make roughly 1.200 bottles from that location.
Where is Tonči Marijan winery?
What do you expect from a good wine?
I am a perfectionst, and expect wines to be perfect. My Italian mentor, the man who probably had the most influence on me as a winemaker, has said to me many times, Wine is easy to make. All you have to do is bottle all the flavors and aromas the nature has created. That really sounds easy, doesn't it? Ideas are born from passion, but you have to learn how to understand wine, to hear what it's telling you. That is the only way to creating perfect wine.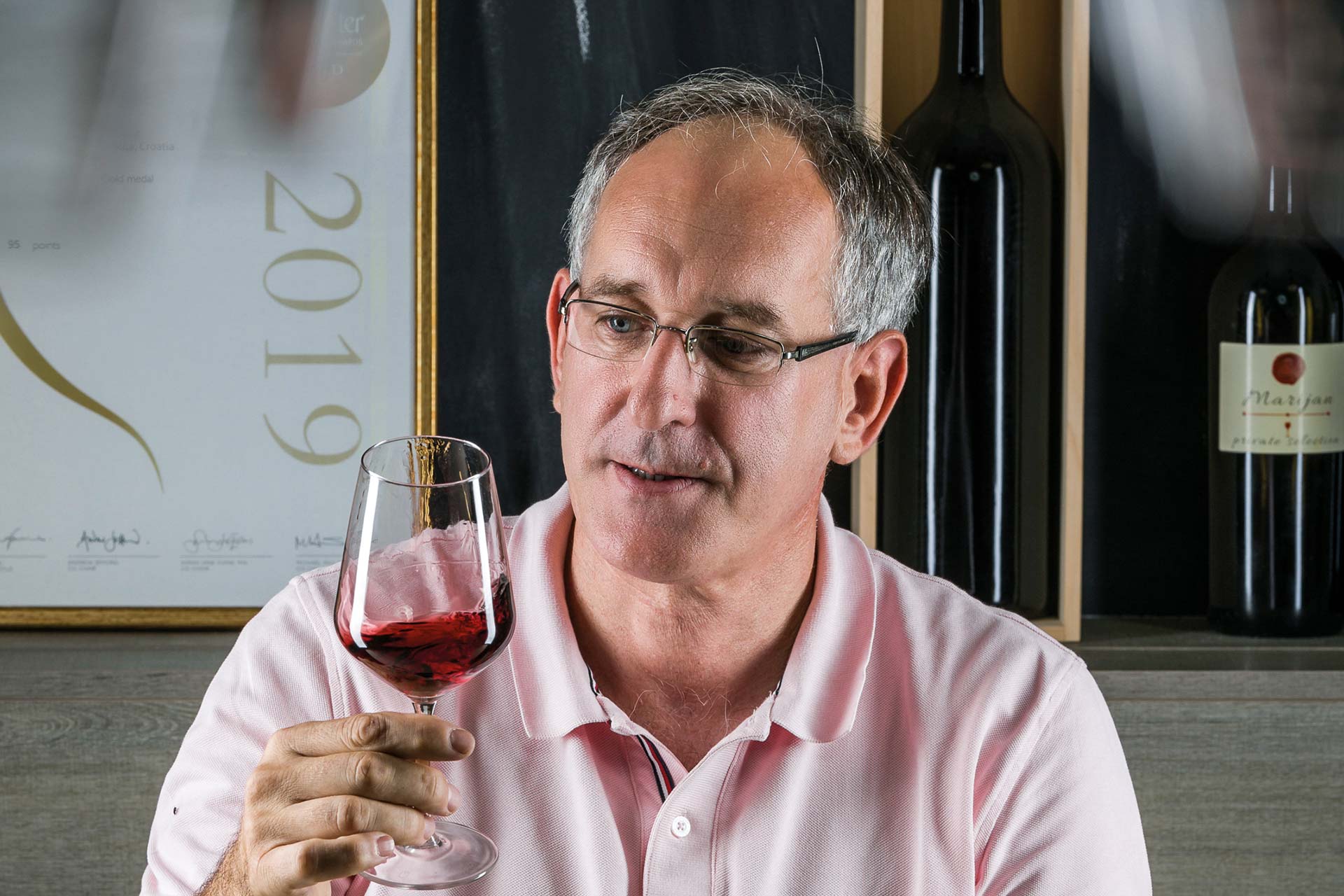 You have begun production of bogdanuša.
Bogdanuša is another variety that has been forgotten for too long, but possesses elegance and sophistication necessary for refreshing summer wines. I have purchased amphorae to age it, as I believe this variety will benefit greatly from maceration. I like to say I'm working on bogdanuša 3.0.
Your winery in Pitve offers wine-tasting and slow food.
Telling my story takes a bit of time, and I believe cooking is the ideal format, so to speak, for my visitors to get to know me, through our mutual love of food and wine. Naturally, these gastronomic creations are ideally paired with my wines.
Photos Hvar Wine & Mario Jelavić