The excellence of international shipbuilding returns to the Arsenale of Venice, heart of the maritime power of the Serenissima
The Venice Boat Show, dedicated to ship building now in its fourth edition, will 'inhabit', from 31 May to 4 June 2023, the waters of the Venice Arsenale and the banks of the large architectural complex with the best of the production of yachts, maxi-yachts, and sailboats.
Among the novelties on display, the Superyacht Ducale 120 from the Ocean King Shipyard in Chioggia stands out, over 36 meters long and with a three-deck configuration. Full Displacement and bulbous bow, steel hull and aluminum superstructures, the Ducale 120 has an absolute balance between external areas and internal living spaces.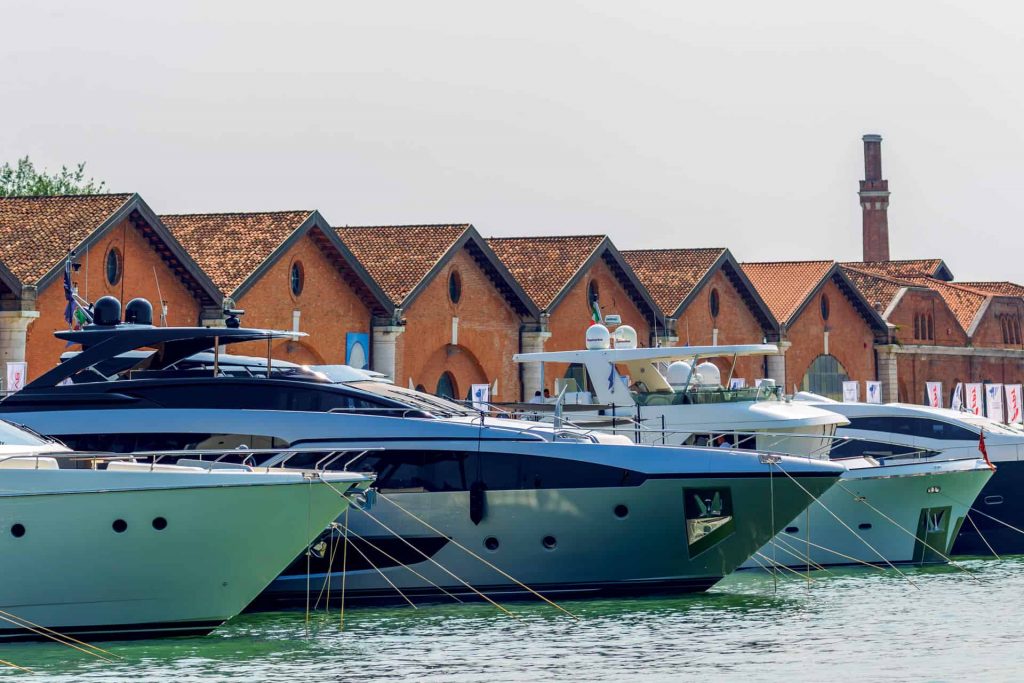 The SeaBubble is also on the verge of sustainability, an innovative and hydrodynamic hydrogen-powered hydrofoil that combines advanced artificial intelligence with mechanical expertise to offer a travel experience with reduced environmental impact according to the motto 'Zero noise, Zero waves, Zero emissions'.
Alongside the display of boats in the water and on land and nautical related companies in the indoor spaces, the event combines conventions and in-depth conferences, sports competitions, water trials and recreational activities. The major shipyards confirmed their presence with many world premieres, and there is an increase in the number of sailing boats.
A particular focus will be dedicated to new hybrid and electric engines and to the most advanced research in the field of respect for the environment, also in the light of Venice's candidacy as the World Capital of Sustainability. Among the appointments not to be missed, the third edition of the E-Regatta, the event dedicated to electric boats which includes speed tests and maneuverability competitions with international champions.
There will also be traditional Venetian shipbuilding and a space to host the results of the design announcement regarding sustainable navigation.
More at https://www.salonenautico.venezia.it/
Photos & video Venice Boat Show