Wally is proud to announce the sale of the first hull of the new wallywind110 sailing yacht to a passionate loyal client, member of the Wally family for a long time.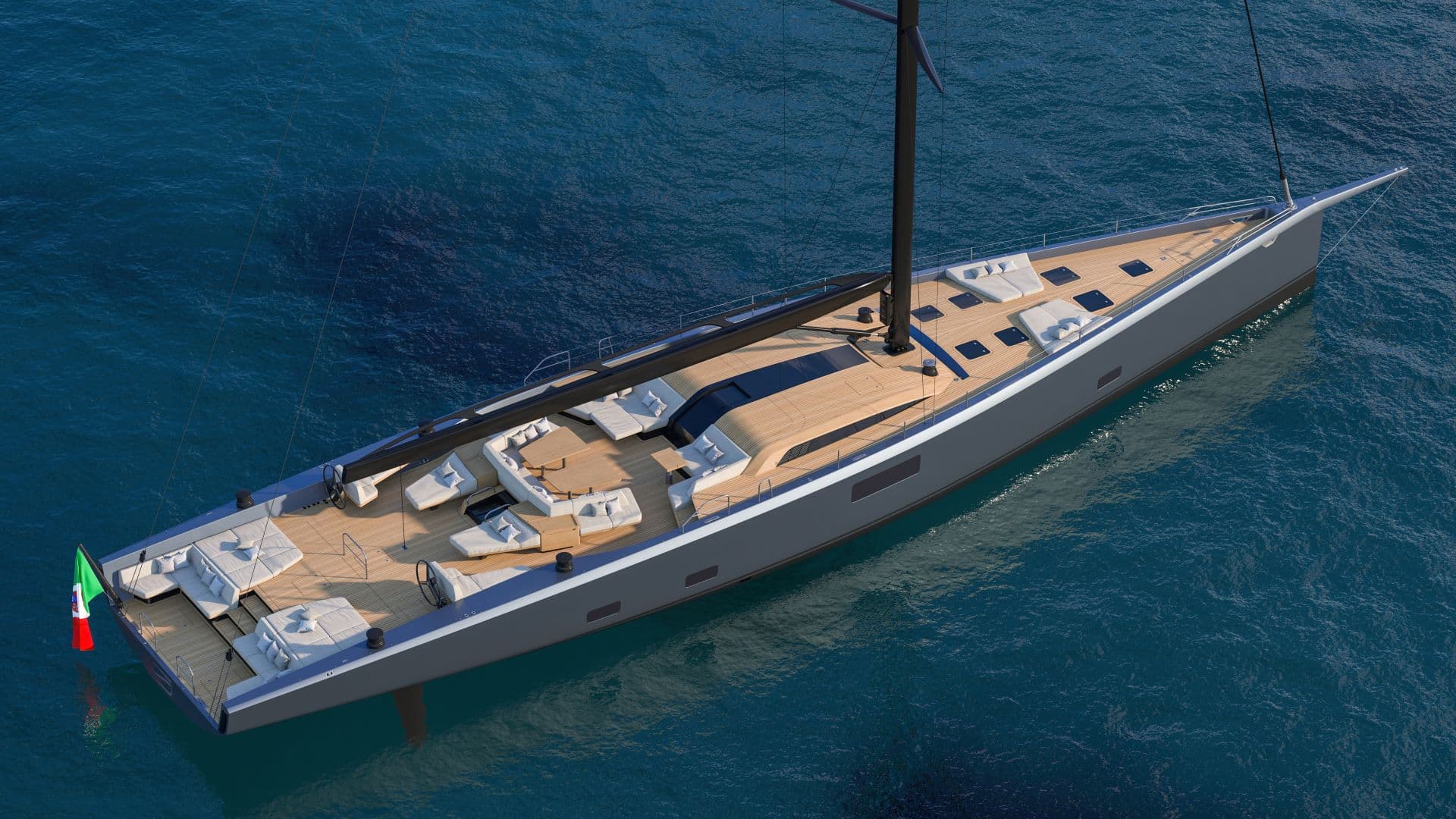 'Wally's sailing heritage is legendary, and under Ferretti Group, the brand is redoubling its efforts on the sail side. With the sale of this new carbon fiber sailing superyacht, Wally continues its remarkable contribution to the advancement of sailing design and technology,' states Stefano de Vivo, Wally Managing Director. 'When a client comes to Wally, they know they can expect the very highest standards and we are extremely proud for the confidence this experienced and selective owner is giving us once again. The wallywind110 is the head-turning exception in a crowded field of sailing yachts and I am sure it will impress the audience when it will be sailing in the Mediterranean Sea in summer 2024.'
'Wally owners are like family to us and it makes me extremely proud knowing that they continue to choose us to build their dreams on the water. From the very beginning we have been able to listen to their wishes and transform them into unique characteristics of their yachts, always managing to even exceed their expectations thanks to Wally's experience and know-how.' Adds Luca Bassani, Wally Founder and Chief Designer.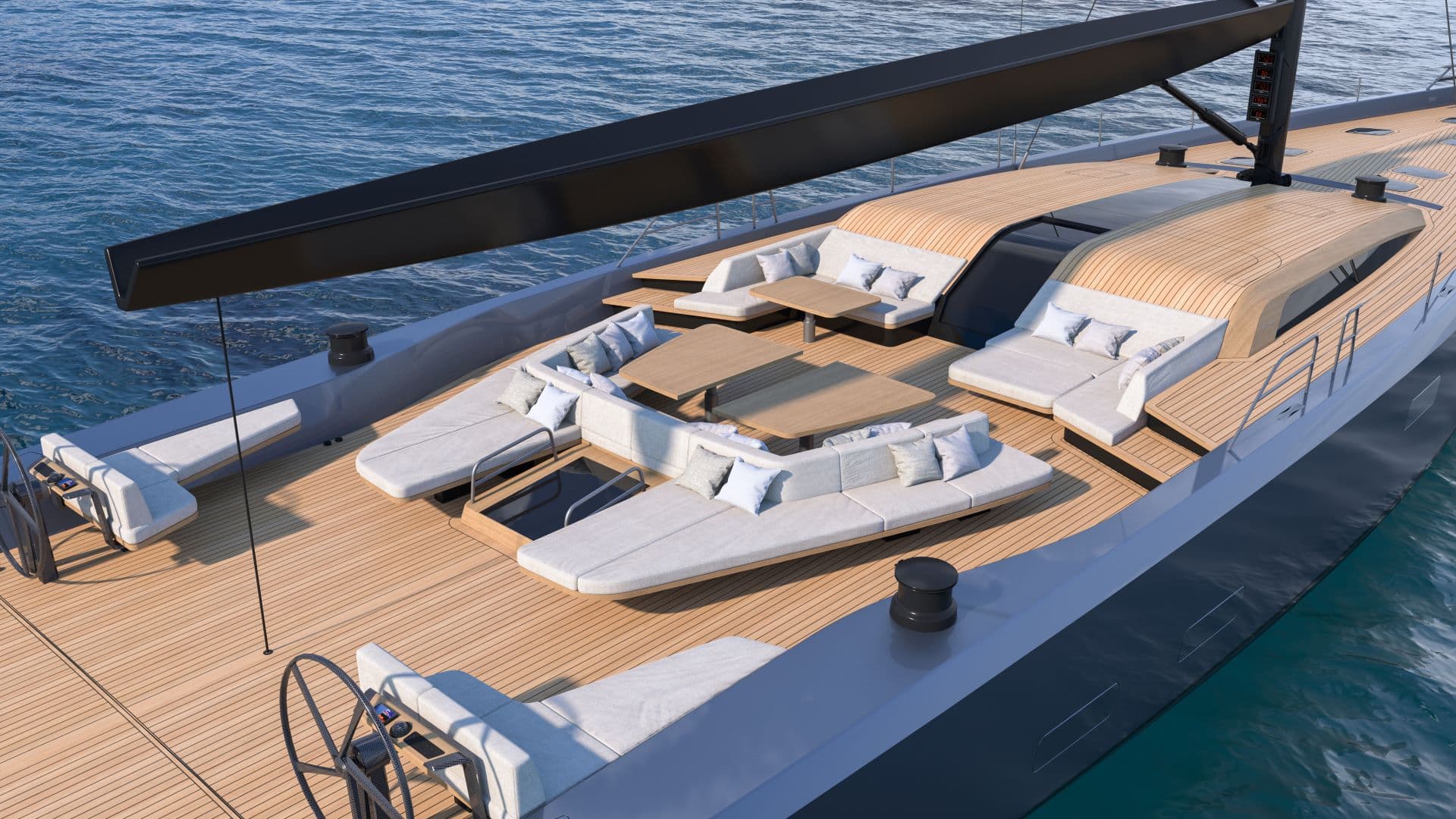 Displaying all the hallmarks of Wally's timeless style, the wallywind110 is safe and comfortable, yet boasts a high performing pedigree. The project once again unites judel/vrolijk & co naval architecture with interior and exterior lines penned by Wally team and Santa Maria Magnolfi design firm. This collaboration created a yacht showcasing Wally's characteristics of simplicity and elegance, while offering beguiling pace and stability.
The wallywind110 is a true hybrid offering the volumes and comforts of a deckhouse yacht, but with a flush-deck that features the spirit and the performance of a racing boat.
The raised saloon configuration and terrace-on-the-sea concept maximise elegant living space, while the seductive lines will deliver fast, comfortable passages and a turn of speed around the buoys.
The huge 80sqm cockpit is on a single level and fills the full beam of the boat, this alone features the same volume that can be found on board the most innovative 150 feet sailing yachts. Layout is completely customisable, with seating and dining for up to 15 people.
One of the most appealing design elements is the removable deck furniture, which harks back to the heyday of big yacht racing. Every seat, sunbed, lounger and table can be removed and kept ashore to ready the wallywind110 for racing. Of course, the design is quintessential Wally, right down to the famous 'terrace on the sea' – a deep, sheltered aft deck.
Photos Wally