Love wood
The devotion towards wood creates unique, hand-made pieces of furniture intended for people who share an equal passion for both wood and exquisite furniture
The Artisan factory specialises in manual production of high-quality furniture made from solid wood and their insisting on manual and artisan work differs them from other furniture factories. It grew out of the traditional woodwork shop Ćostović which imparted all its love towards wood and five decades of experience of wood processing into it. The factory's headquarters is located in Tešanj, Bosnia and Herzegovina, but the furniture assembled there can be found in nearly two hundred furniture showrooms from China, South Korea, Germany, Austria, Benelux all the way to Australia, Canada, and the United States of America. They gained their first experience by assembling furniture for Dutch and British designers and in 2007, in cooperation with regional designers, they started their first collection. With every collection, every piece of wood, every vision of designers, and with every touch of diligent master's hands they have since persevered in upholding their philosophy, which is, foremostly, loving wood. The innovative collections of Artisan factory have been thus far awarded numerous prestigious awards from the world of design, including Interior Innovation Award 2012 for the Tesa Chair, Muuuz International Award MIAW 2014 for the Shift Lamp, and the Red Dot Award Product Design 2016 for the Neva Chair. The hands of their artisans, master hand workers who shape the designers' visions into unique hand crafted furniture are Artisan's main production machinery.
The ability to customise products and insistence on manual, artisan work sets them apart from other furniture factories. Besides, customers are able to choose the size of one of seven types of wood they process, which are walnut, eastern black walnut, oak, elm, maple, cherry, and pear tree wood. They cooperate with the best regional and world designers who are well versed in their technological advantages and know how to convert knowledge into a vision worth of the noble material of wood. When it comes to wood processing, walnut, cherry, pear, and elm wood is treated exclusively with superheated steam to achieve an ideal wood colour with accentuated texture without endangering the structure and the ecological value of wood. The treated wood is prepared for air drying in covered airy storages on carefully chosen geographical locations most suitable for drying to a critical moisture point which is adequate for continued drying in conventional and vacuum chambers with the help of computer guidance by using state-of-the-art wood-drying software.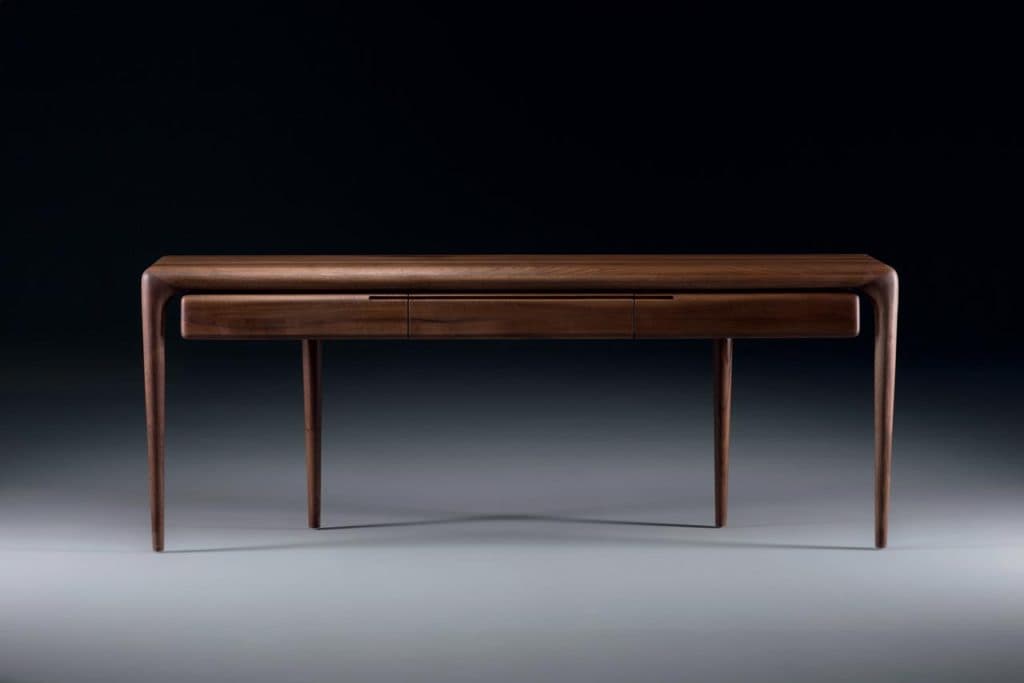 This dried wood is stored in the conditions resembling the ones in which customers live. The stored wood is then selected and tailored to a specific length and width, machined and glued into panels, dried and acclimatised. The next step includes precise machining and preparation for assembly whilst at the final stage natural wood oils, soap, and wax are applied. The aforementioned products used at the final stage are mutually compatible and their application guarantees a longer wood lifespan and enhances the aesthetic properties of colour and wood texture. Artisan explain that their love for wood has been going on since the time they played as children in the woods which led them to the point when they decided to dedicate their adulthood to the woodworking calling.