As per your wishes
Each Luxury Projects design is reflecting a different taste: it's all about a crossover of styles and always respecting the diversity with a great attention to functionality of spaces, comfort and details
The overall philosophy of the Atelier Luxury Projects is to enter into the emotional mind-set of clients so as to be able to create a new emotion for them, with a continuous exiting challenge in terms of professional skills, a unique opportunity to discover new concepts and learn about new 'savoir-fairs'. The worldwide research of innovative materials is matched with the knowledge of expert craftsmen mainly based in the Luxury Projects HQ area. These are the secrets in creating custom-made 'turn-key' projects for unique environments and atmospheres to be shared and lived in, where it is evident the mix of art and technology and the obsessive attention to the detail, merging the Italian soul with different cultures and tastes to meet owners' expectations. Each design is reflecting a different taste: it's all about a 'crossover of styles' and always respecting the diversity, because LP success is to achieve an elegant result, without forcing any concept, but simply with a great attention to functionality of spaces, comfort and details.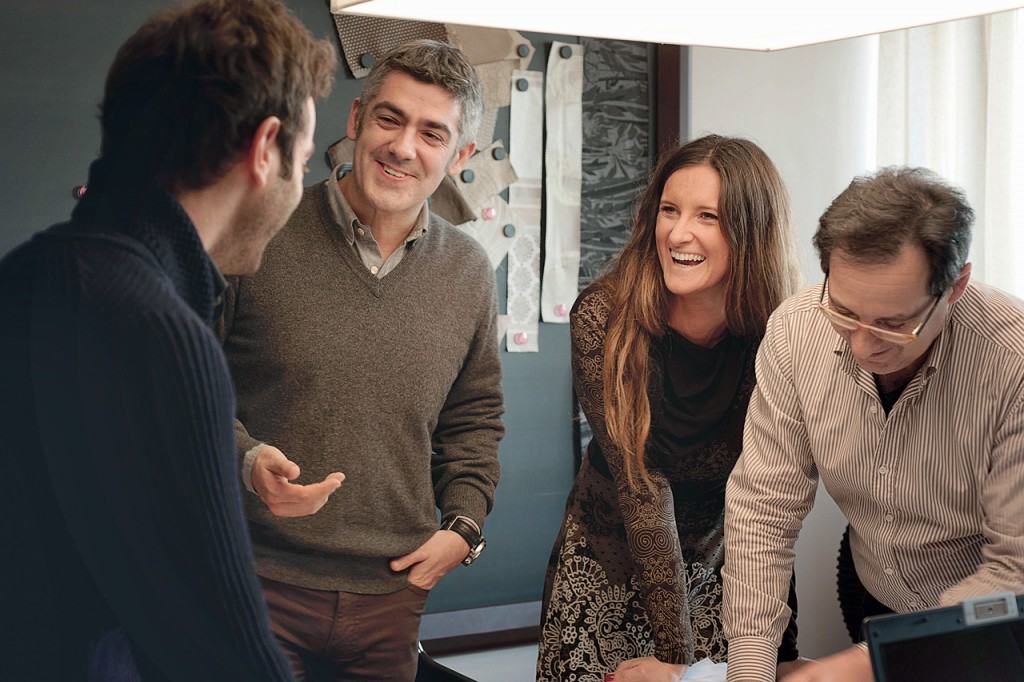 s is to achieve an elegant result, without forcing any concept, but simply with a great attention to functionality of spaces, comfort and details. Taylor-made luxury is the perfect synthesis for Atelier Luxury projects entrepreneur's dream by Laura Pomponi. With a degree in Electronic Engineering, Laura Pomponi worked first as a researcher on 3G telecommunication systems for the Telecom Italia Labs, following the developing of new technologies around the world: Japan, North-South America, Korea, Scandinavia, … she then decided to move back home to Ancona (Italy), starting in yachting as a Project Manager in CRN shipyard. This is where she was able to combine the engineering career and her passion for yachts and design. In March 2008, Pomponi set up Luxury Projects marrying her nascent entrepreneur 's dream with her passion for innovation and research. Design and colours are in her blood: she is the granddaughter of a fashion designer! In 2010 creating Atelier Luxury Projects: not only a boutique of interiors or a design showcase, but also a real test space for materials, where you can experience the continuous research of innovation. 'I love the idea of a yacht as a complex and unique 'object' to be moulded and created so that, realistically, it can be built. The complexity is not simply in the yacht itself but also in the number of different people you have to deal with in reaching a successful conclusion, particularly: different cultures, countries, social and human differences which are really the core of the project,' says Laura Pomponi and adds: 'In my view the three most interesting aspects are: innovation-technology, design and human desires. In this complex job of not simply being an architect but also a designer, where cultural background & education can make all the difference in being able to work successfully with exacting clients with high standards. Designing a yacht is not simply creating amazing spaces to be lived in. The interaction between engineering, technology, feasibility, etc., makes the whole project more challenging. Every single modification must be taken into consideration to create a masterpiece of craftsmanship. A yacht project for me is like an interconnected piece of DNA or '3dimensional spiral'.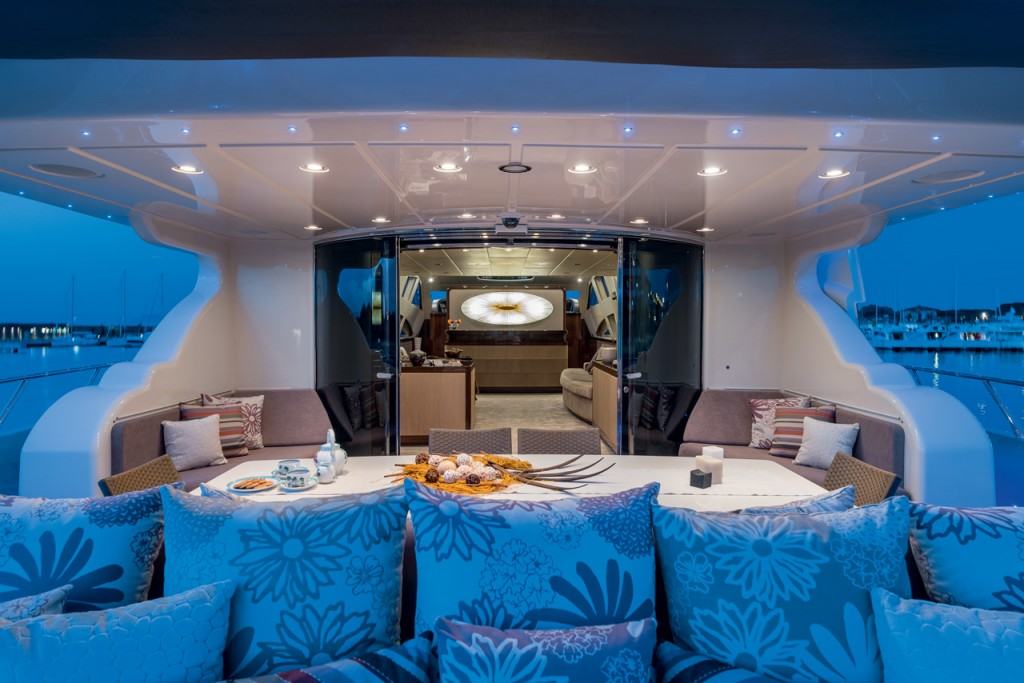 Whichever piece you move has repercussions right back to the beginning of the project.' All the LP projects, with the clear message of 'Design for your Life', underline the passion in interpreting the clients desires and tastes in order to fulfill them and create their dreams without forgetting construction rules in Yachts (new and refit), Villas, Private Jets, Hotels&SPA, Executive Offices around the world from Europe to Middle & Far East, from North Africa to USA. A team of 12 people of Architects, Engineers, Designers and Decorators follows the clients from the first architecture sketch to the delivery of a final totally custom product, continuously evolving from the project into unique furnishing solutions, where Luxury Projects Team can support the client in all the interiors definition and realization phases. Reliability and a high degree of service, combined with the craftsman's mastery of its manufactures, give Luxury Projects design products an unmistakable value.