Azimut Atlantis 45 review: Sporty family cruiser with private beach
Our review shows that the best part of Azimut Atlantis 45 are exterior spaces, designed with utmost care, as to most owners, they are what spending time at sea is all about
The many demands of a modern yacht buyer often make it difficult for builders to create something appealing to everyone, but the house of Azimut has a long tradition of doing just that. Their latest model, Atlantis 45, is a chimera composed from two almost opposites: a family cruiser and an aggressive, dynamic sport cruiser.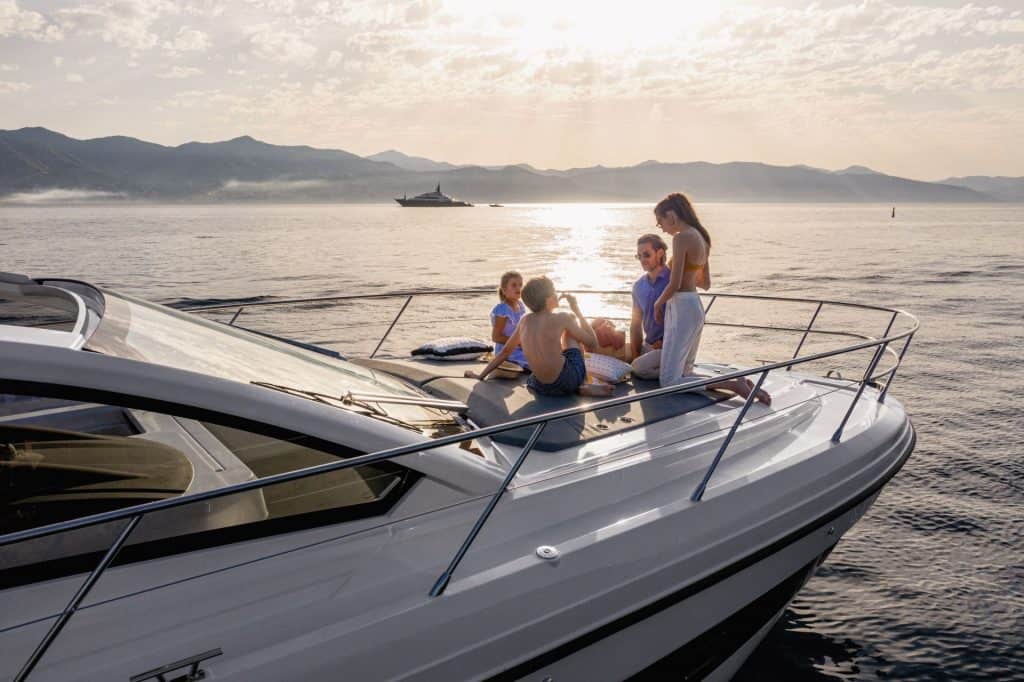 Azimut Atlantis 45 interior
Designers and architects certainly had their job cut out for them, especially since their previous work, Azimut 43 was a total hit, sold in over 140 units in less than four years.
The new Atlantis has a vertical bow, an element that immediately announces a sporty model. Signature Azimut portholes make the hull look longer, which was a smart move considering the substantial width of the 45 (4,25 m), but also allow natural light to seep inside.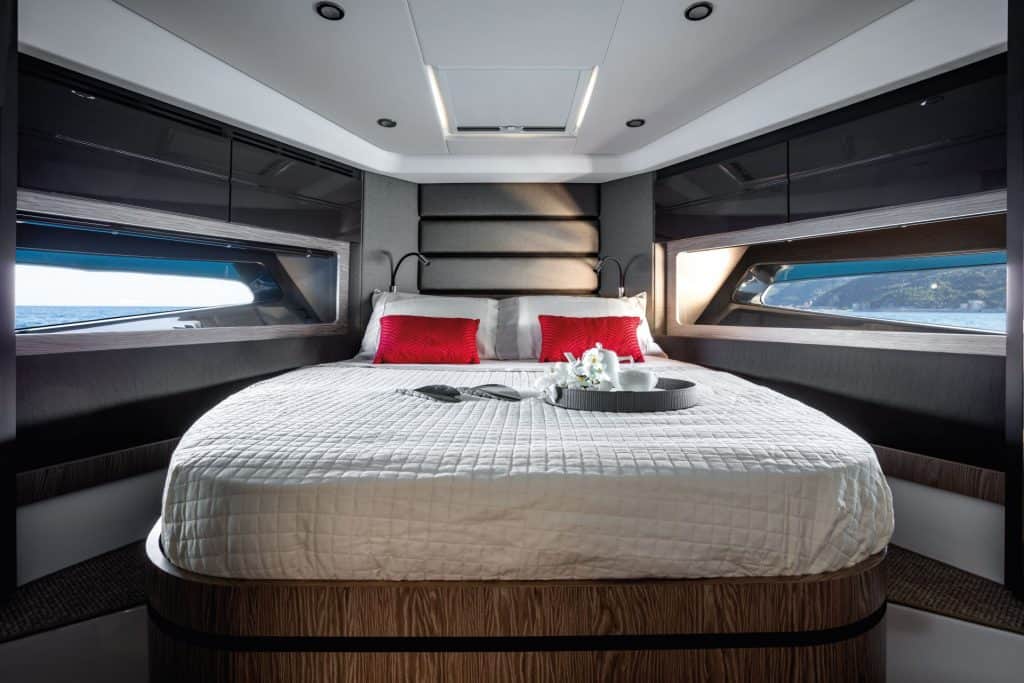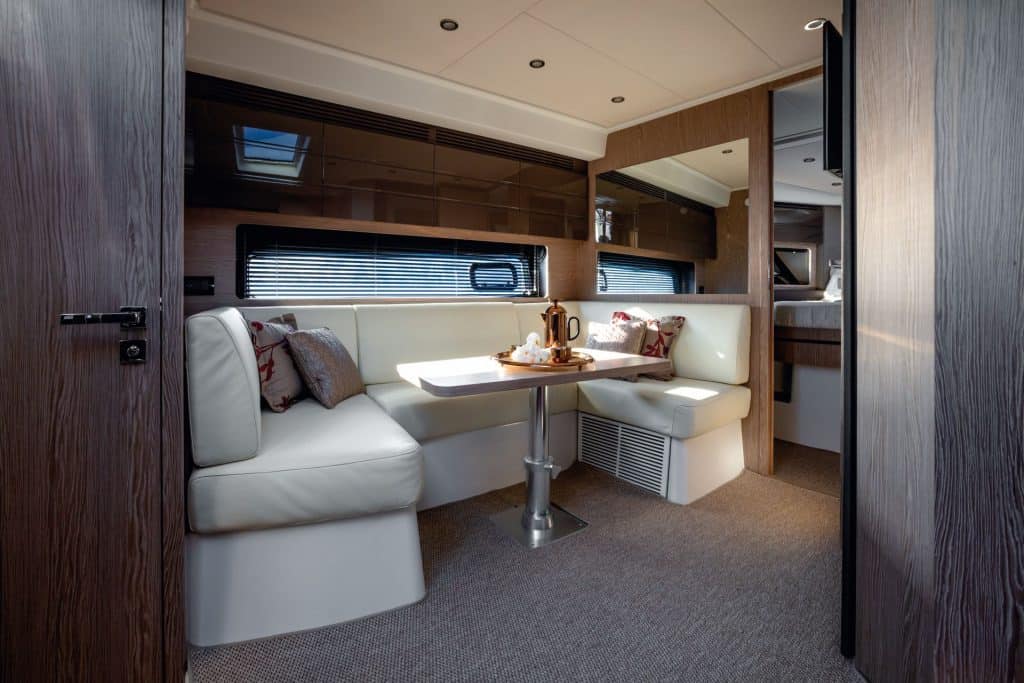 The interior doesn't move any boundaries in terms of space use, with two cabins, a salon and a galley. Both cabins are spacious and comfortable, as wide as the hull, and the master boasts a generously sized bed.
The aft cabin has three beds, one of them right in front of a window and surely the one every guest will want. The salon is also traditional in every way, and the galley large and well equipped for longer stays at sea.
Azimut Atlantis 45 exterior
The best part of the new Azimut Atlantis motor yacht are definitely exterior spaces, designed with utmost care, as to most owners, they are what spending time at sea is all about. The command console, the cockpit and the aft platform come together in a fluid, practical and useful space.
The command post seats two on very comfortable chairs, and enjoys 360°-view. The hard top protecting that space can be opened up to 70% of length, adding to visibility. The cockpit is very spacious, furnished with one large sofa, a foldable table, an electric barbecue, a fridge and an ice maker.
The command console, the cockpit and the aft platform on the Azimut Atlantis 45 come together in a fluid, practical and useful space
Under the sun bed adjacent to the sofa, there's a storage space large enough for a small RIB or diving equipment. The aft platform is big enough to house a larger RIB, but it's primarily designed to serve as a private beach – and is another design success, especially since yachts this size usually don't have one.
The cockpit is easily accessible, partly due to asymmetrical layout, and on the bow there is another sun bed. We tested the new Azimut Atlantis 45 during last year's Cannes Boat Show, in almost ideal conditions – well, ideal for a review, as the French Riviera saw pretty strong wind and relentless rain that day.
Azimut Atlantis 45 fuel consumption
Despite the wind, we exceeded 33 knots of speed, almost reaching the official speed of 35 knots declared by the builder. Powered by two Volvo IPS 600 (440 HP), the 45 used 160 liters of fuel per hour at top speed (in described conditions), and reached cruising speed of impressively high 27 knots at 3000 rpm (with fuel consumption of 100 l/h).
The IPS definitely helped a lot in port maneuvers, so it is little wonder we keep seeing more yachts this type and size equipped with it, especially considering that such yachts are often their owner's first foray into higher-level navigation.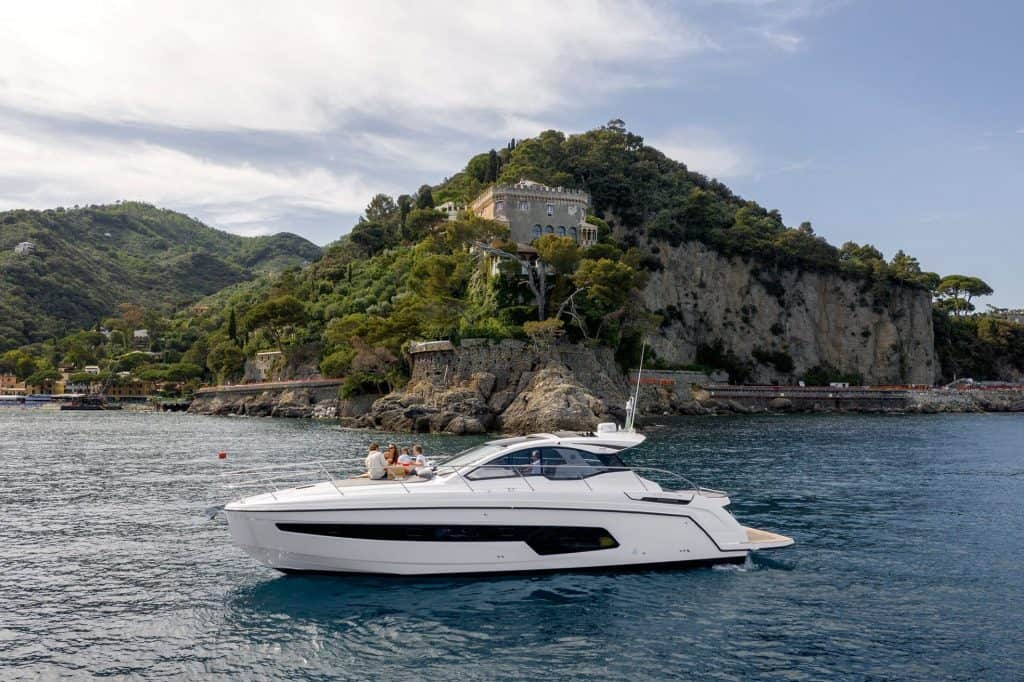 We were quite impressed by the hull, obviously well designed, as it didn't even blink at anything we put it through – sharp turns, jumping across waves, keeping steady direction.
Azimut in best form
At times, sheets of rain lowered visibility and forced us to lower speed, as well, using plotter and nothing else to see where the coast is – but despite the rain and the type of hard top (as we mentioned, it can be opened up to 70% of its length), the command post remained perfectly dry at all times, even when the force of the rain made the left windshield wipe just give up.
If anything, the horrendous weather on our testing day allowed us to see Azimut Atlantis 45 in her best form, and we can surely say she will have no trouble reaching the popularity level of her predecessor, and possibly surpass it.
Text Mario Jelavić
Photos & video Azimut Yachts