The best female chef in Asia explains how she put together the Thai cuisine with the local flavours at the Festival Taste The Mediterranean
The search for the white edible flowers that Bee Satongun, the best female chef in Asia for 2018, and a special guest star at the Festival Taste the Mediterranean, wanted to use as a decoration for her dishes, lasted for days, and was done throughout Croatia. Her hosts were sad to admit that her wish couldn't be fulfilled, but suddenly this big problem was solved. The vases on the Laganini restaurant's tables were full of beautiful, white, little flowers. 'Where did you get it' – she asked, and the answer that made her smile was even more surprising. 'These are wild garlic flowers, there are tons of them, growing everywhere on the island of Palmižana'.
What was your first impression upon your arrival on Hvar island and the Taste the Mediterranean Festival?
I was truly impressed with the nature and the products you can get there: ingredients are fresh and natural. The ingredients we use in Thailand are more versatile, but you have different herbs and types of seafood that we don't have. Colder climate is better for seafood and I was really curious to try it in Croatia. I have to admit: it looked good and it tasted good, too.
Why did you choose to prepare beef for an exclusive four course dinner at the Laganini restaurant?
There was lobster on the menu as well. First, I wanted to do lamb shank because I've heard that lamb is wonderful in Croatia. But we couldn't find any durian fruit, which is the most important for that dish. That is why I changed it to beef. Meat is important, but I'm more interested in ingredients that can make a dish perfect.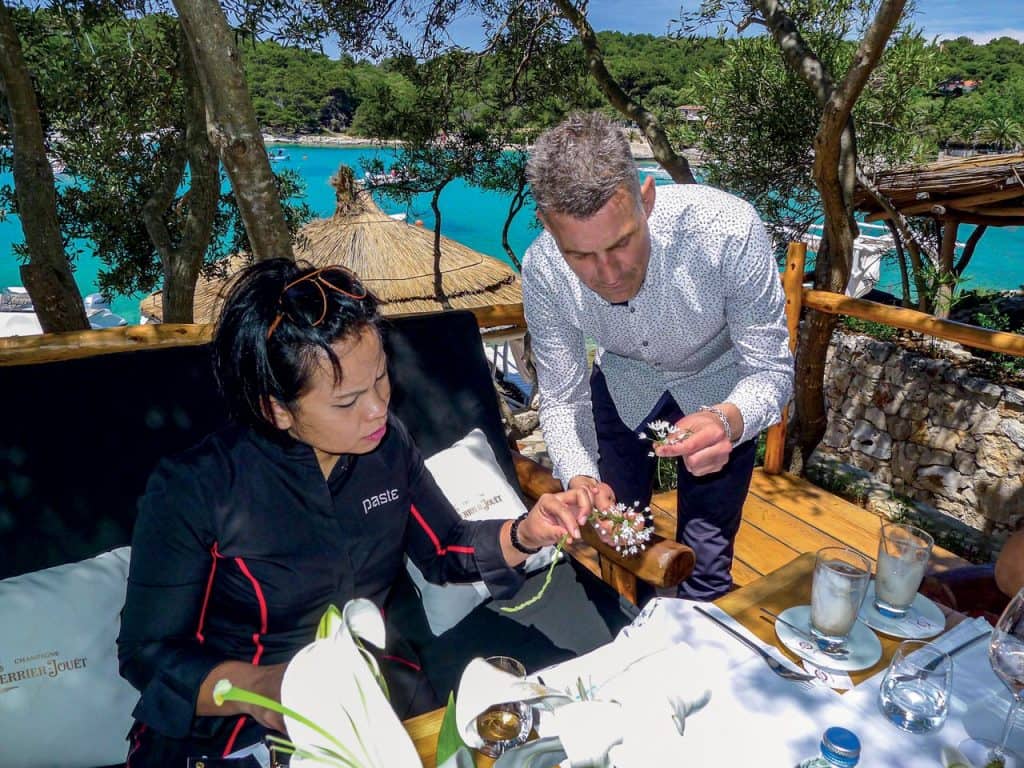 What was it like to work with Hrvoje Zirojević, best Croatian chef according to Gault & Millau Croatia?
It was easy to understand each other, because when I saw the things he prepared for the dinner – it looked extraordinary. It is amazing to think that some of the ingredients came from just outside the restaurant, and that I could pick herbs that I'd never seen before. Thai food is all about freshness, and Mediterranean is no different. This is why cooking at the Taste the Mediterranean festival was a challenge for me: preparing my signature dishes using your local ingredients.
Where do you get the ingredients for your restaurant Paste in Bangkok, which got a Michelin star thanks to you?
For nearly four years, I have been working with the same supplier and we use 30 to 50 different types of herbs in the kitchen. Some are dying out and are very rare, so our supplier collects these herbs all around the country. In Thailand we have four different regions and all of them have their typical herbs. Our supplier has connections with many farmers, otherwise it would be difficult to maintain the level that we now have in Paste.
You often say that your grandmother influenced your career choice: which tastes do you remember from your childhood?
The dish I remember is her fish sauce, fantastic with rice. She always made her own sauce, which was not easy because it needed fresh water fish, which used to be rare, and which is now disappearing in Thailand as a result of climate changes and water pollution. My mom owned a street food stand and I helped her cook a lot, which taught me a lot. Mom had me taste her food and tell her what was missing, so that I could learn how important it is to preserve genuine local flavours.
What is the most important for you when preparing a dish?
Everything. Meat quality. But the flavour is key. Also, I need my traditional Thai knife: in our cuisine we chop everything into tiny pieces, so the knife has to be light. Everything is fresh, simple and very well balanced, not too sweet and not too sour, it has to have umami. In Thailand the cooking process is short, but the preparation lasts long. And, if you want to maintain quality standards, as we do in Paste, you need to also know a lot about meal presentation.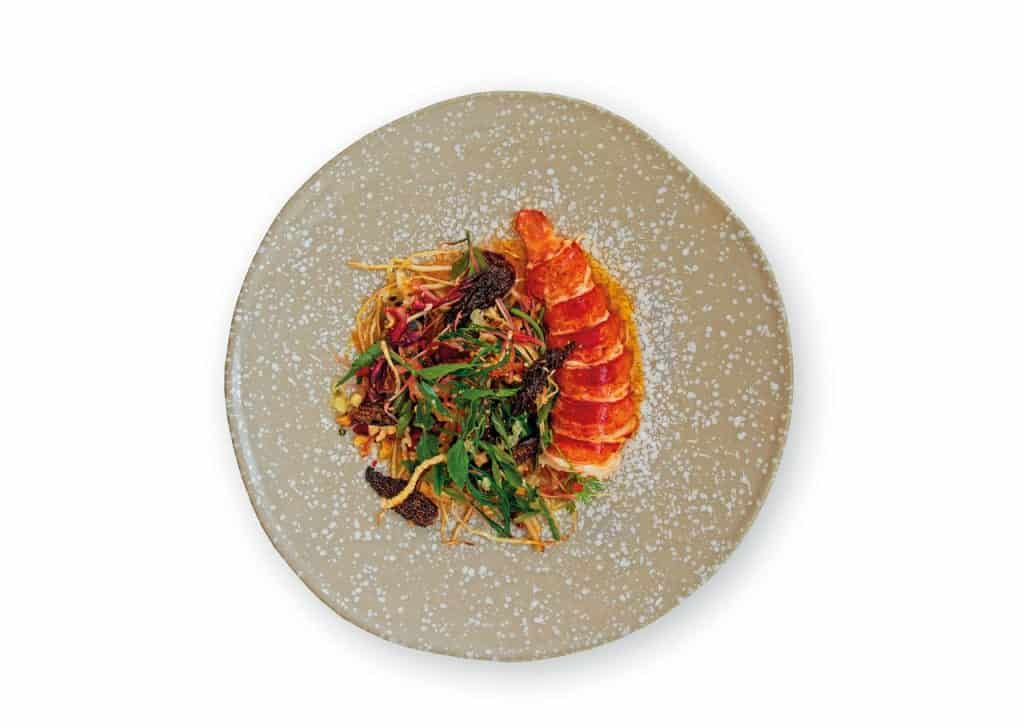 When you cook, do you stick to the recipe or leave things to your imagination?
It depends on whether I'm cooking or creating a new dish. When I want to create something new, I search through historic recipe books and try to figure out what the essence of the dish is. I try to create my own version of the recipe, so that I can give it to my staff. It has to be exact, the system that everyone in the team can follow. Cooking is about trying: you might fail the first time, but the second time will surely be better. There are some dishes that took a dozen tries for me to be happy with how it turned out.
Your very first comment on Laganini menu was: so many desserts! Paste also has an impressive selection.
All the women I know love desserts. I don't know why, but we all like sugar. When I saw lava cake in the kitchen, I couldn't resist to try one.
What about dieting?
I try, but when you work as a chef you actually forget to look after yourself. You always try new things at different places and at different times, and sometimes you only eat things that are bad for you. I try to exercise every day, but…
How do you keep the balance between your mind and your body?
I'm the kind of person that doesn't dwell on things. If you keep all the problems inside, I believe it affects your body, as well.
What is your idea of a perfect vacation?
Something like this: clean water, scents of nature, relaxing, not having to do or to think about anything, spending time with your family. No phone, because it distracts you from the nature and the beauty around us.
Text Dubravka Tomeković Aralica
Photos by www.pastebangkog.com, www.pastelaos.com, Terence Carter