IWC Creative Director Christian Knoop discusses the iconic status of the Big Pilot's watches and its transformation into a contemporary luxury watch, the new Portofino line Chronograph 39 and strengthening of the ladies segment, and he talks about his sailing summers in Croatia and passion for creating watches
IWC recent novelties are all about Big Pilot's Watches, whose legacy in civil and military aviation, as well as in a lifestyle of watch lovers, is 85 years long. What are the main changes and improvements in a new edition?
We already have one of the broadest collections of Pilot's Watches in the market, ranging from 36 to 46 millimetres. With the new 43, and also 41 millimetres we are closing the strategic gap between sizing and wearability. We have developed these watches to complement the existing collection with chronograph 41, Edition 'Tribute to 3705'.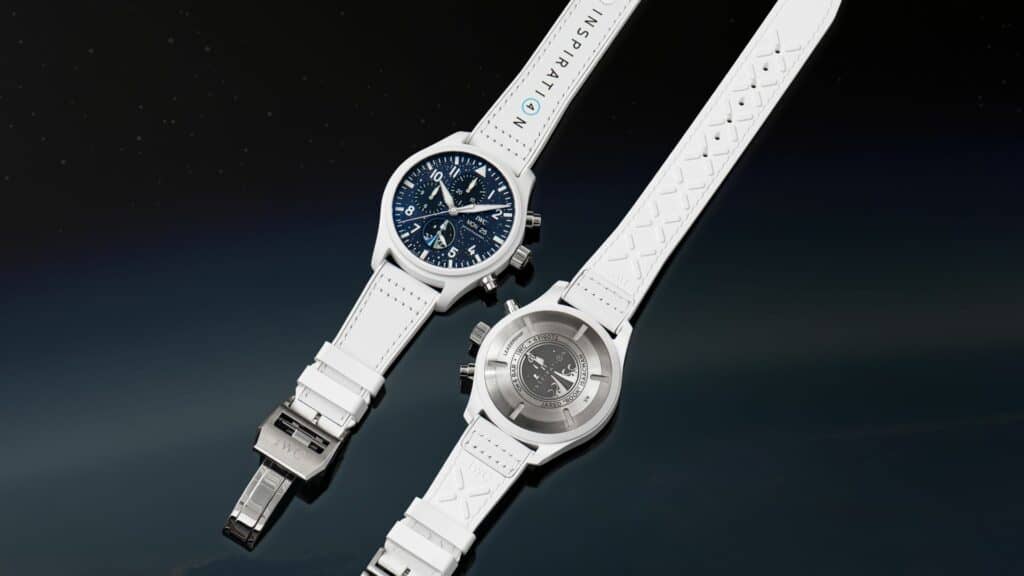 That describes our spectrum, very much at the core of what the market looks for at the moment. We also applied thinking of versatility and looking at the reality of our customers. They see the 'Big Pilot's' as the multipart watch, one that goes with very different outfits, very much summer, even water sport-oriented watch. To increase these propositions we have worked, not only on the design and ergonomics, but we also have technically improved these watches, featuring the most recent calibers from IWC and introducing a quick EasX-change system to offer a variety of metal bracelets, to rubber and leather straps in different colours and finishings.
Speaking of 'Big Pilot's 43' model, why did you want to create a simple three-hand dial, without any additional elements?
That drove inspiration from early watches that had purity. We are in close contact with our collectors and fans, and whenever I talk to these people, many of them love three-hand dials. We saw that at last years launch of the Portugieser watch: it also has a 3 hands dial and the customers appreciate exactly the purity of design, just like in recent products that we have been presenting in Pilot's range watches.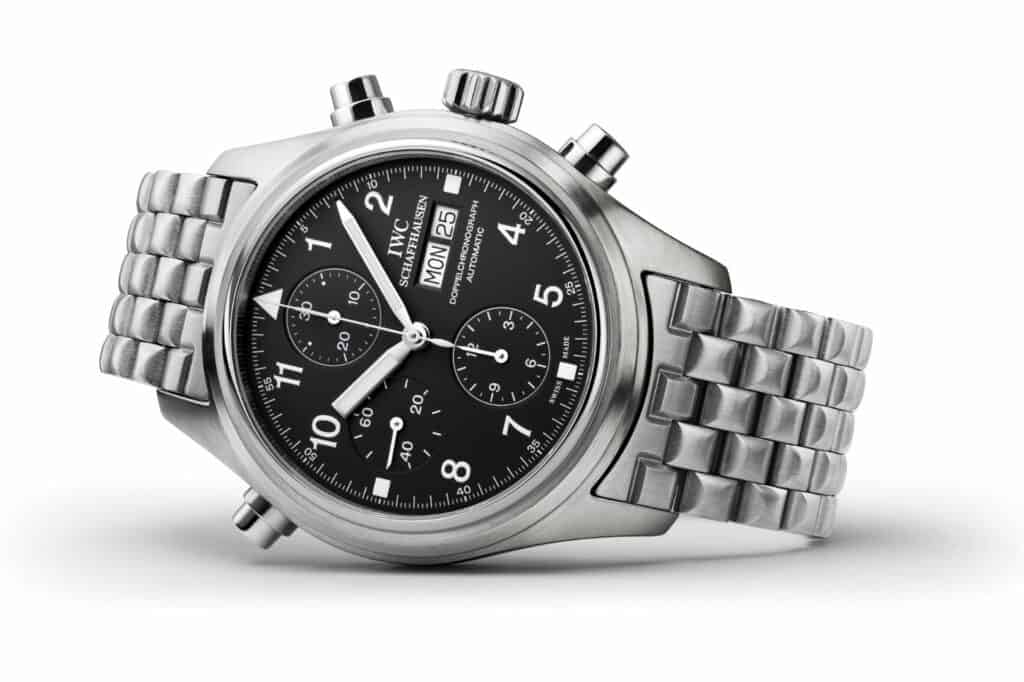 What exactly has to be done to transform the traditional Big Pilot's Watch into a contemporary luxury watch?
The Big Pilot's design is more than 80 years old. But the essence of that design has a functional reason. The case is large, the oversized crown operates with gloves, the dial is made for perfect visibility, and the strap has to be worn over the flight suit. This purity forms the design codes of the products, so powerful that it lasts over 80 years, and still has recognisability. This year we present the 'Big Pilot's' as a very contemporary watch. Not as something which is referring to the past, but to the current time, or even referring to the future.
Over the last 20 years, we've made about 80 different variations, special editions that paid tribute to famous personalities, using different colours and materials, from gold and platinum to ceramic and carbon, and have accommodated many different IWC complications. That has shown how powerful the design of the Pilot's product is.
You can apply many materials and colours, and still, understand and read the Pilot's design code. This is really precious to our brand and we constantly have the tendency to reinvent ourselves, to show a new angle to our customers and surprise them with a new view on our collection.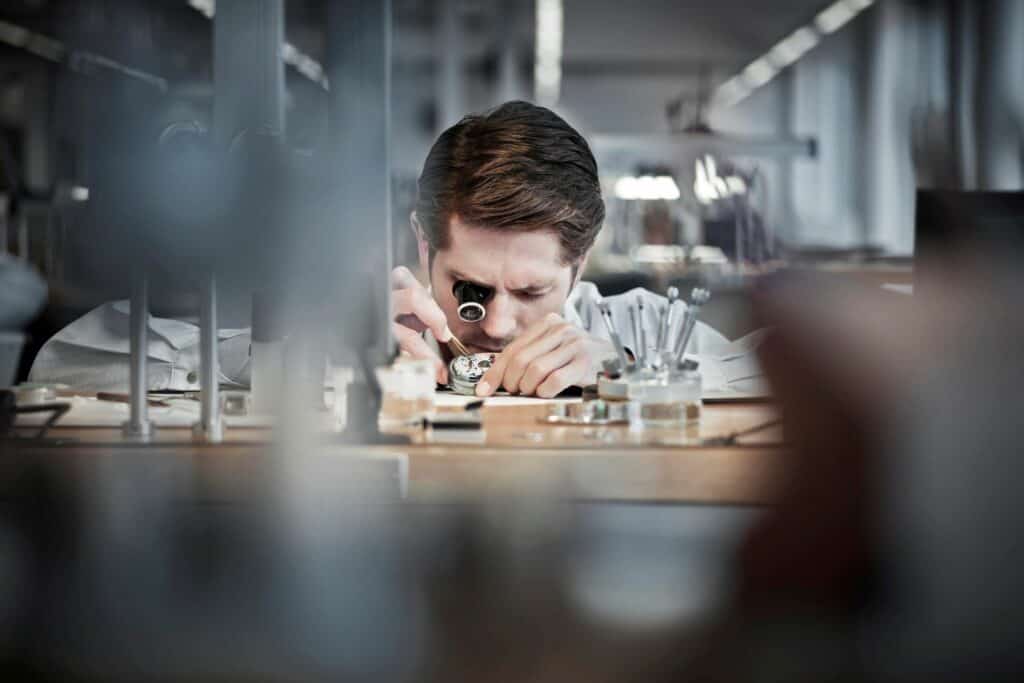 Regarding the new materials, this time the case, chronograph pushers and pin buckle are made of Ceratanium: what kind of material is this and how did IWC develop it?
Ceratanium combines the toughness of titanium and the hardness of ceramics, two materials that forms expertise of the IWC. Our scientists developed a material that is light and robust like titanium, but also similarly hard and scratch-resistant like ceramic. Since the 1980s we are known as material pioneers, introducing titanium and ceramic watches.
In the last 40 years, we have continuously worked in this field. This is pretty much our expertise, we are not launching randomly a new material just to be new, but we are looking for material that has a clear functional advantage with aesthetics differentiation. We even have an in-house team that is looking for exact material categories and shaping the future from that.
How much testing is necessary to take for a new Big Pilot's Watch, and how does this program actually look like in terms of scratching, hitting and other violent activities?
For all our watches we have in the house lab, where we test all our products using different procedures before and during the production. The tests for the movements happen during the production, where we have robotic control. Besides that, we have 500 hours of tests which imply for the complete assembled watch. We have a couple of test procedures, like the water resistance test, UV test on dials and on straps for the colour stability, and there is a couple of specific tests related to the strength.
The new EasX-Change system for the straps and buckles also has to go through the strength test. For the chronograph also we have the impact test where the watch is smashed with a hammer, the force of 5000 newtons, as the impact test to secure that watch can survive a certain drop and controls that glass or hands don't fall off. We have developed these tests to secure the quality of our products. Unfortunately, we can't have visitors coming to our manufacture at the moment, but this test lab is a part of the visit to the people who want to see how we support our warranty.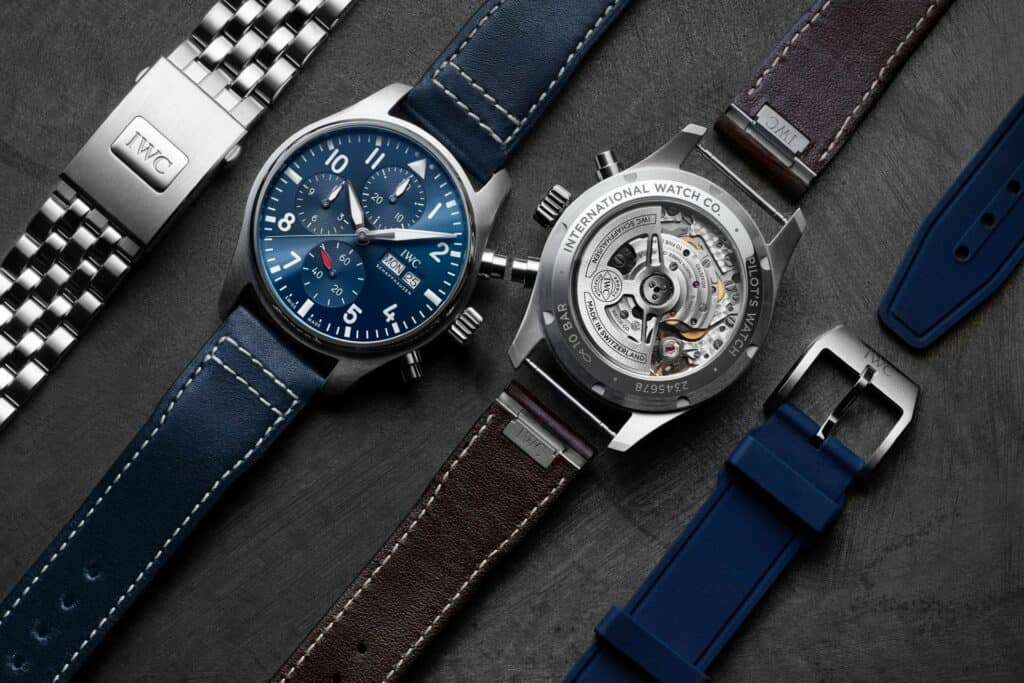 Why did it take you 8 years to develop a new EasX – Change bracelet system?
Because we want to have the quality in every aspect. We have launched a quick change system in some previous collections, with Aquatimer in 2014 and with Portofino. Now we want to put a strap exchange system to the new level on the Pilot's Watches. Over the years we have seen that many people customise their watches mostly by using different straps.
This underscored the versatility of the design and also our customers desire to express their style and personality. Not only changing the strap but also the buckle. This is exceptional in the market that we have a really see-through system with a clear focus on visibility. And versatility, which is very appreciated by the customers.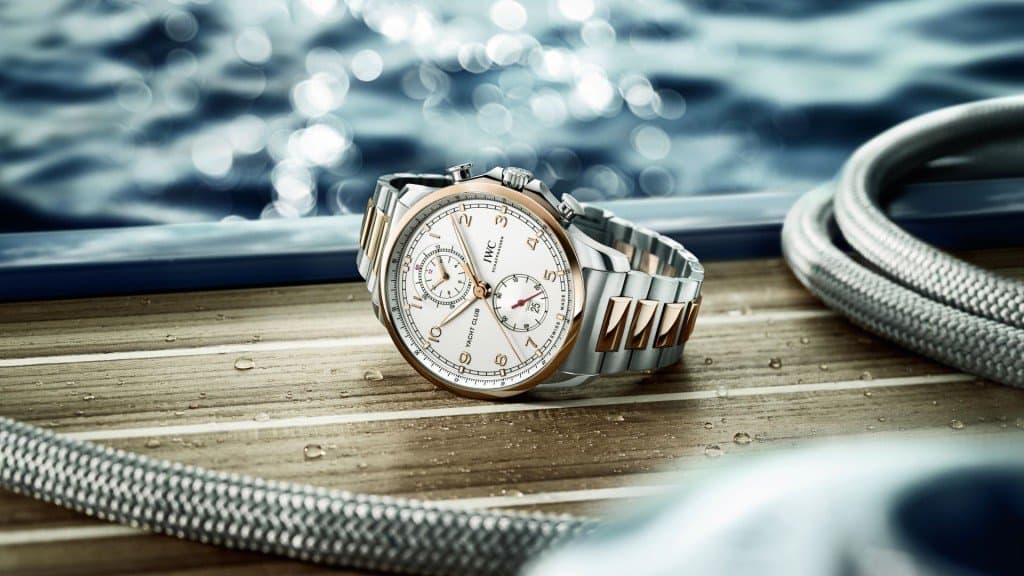 You've worked on 3 generations of 'Portuguese Yacht Club' watches: how helpful is the fact that you're a passionate sailor, and where did you learn your sailing skills?
Actually, it always helps if you are passionate about the things you do. This is maybe the real secret of this entire company. I've spoken with our CEO Chris Grainger – Herr and a couple of team members, about the passionate people that we have here in the company. Some of them have passion for sailing, others for motorsport or for aviation or even a passion for digital.
I really think that the passion of our people makes this company so emotionally rich. Actually, I was introduced to sailing in Croatia. My parents used to have a boat on the island of Cres and Lošinj, so this is where we went every year since I've been six years old. All my summers I've spent sailing in Croatia until I reached 17. These were wonderful holidays in a beautiful country and region to sail.
Have you been sailing in Croatia later after you stopped vacationing with your parents?
Yes, I've been with my own family. We took our kid's couple of years ago, we rented the boat from Zadar and sailing through the Kornati Islands, which is still an amazing area for sailing. Now I also sail on the Baltics and North seas but Croatia is unique.
Nice to hear that, thank you. Please explain what do you expect from the perfect Yacht Club Watch when you're on the board?
I'm just a regular sailor, not a regatta one, but when I go on a sailing vacation I want to have a watch which I can use through the entire holidays. A watch which is precise, water-resistant if I go for a quick swim, the watch I don't need to be overcareful with, but still looks good when I go out in the evening to a nice restaurant for the dinner. And I want to have exactly this versatility: a stylish yet robust watch to accompany me for the sailing holiday.
Actually, you named everything that you and your team created for IWC.
Yes, there is also a couple of other watches in the market, but seems that it was my personal vision when we designed this product. To bring the style together with robustness.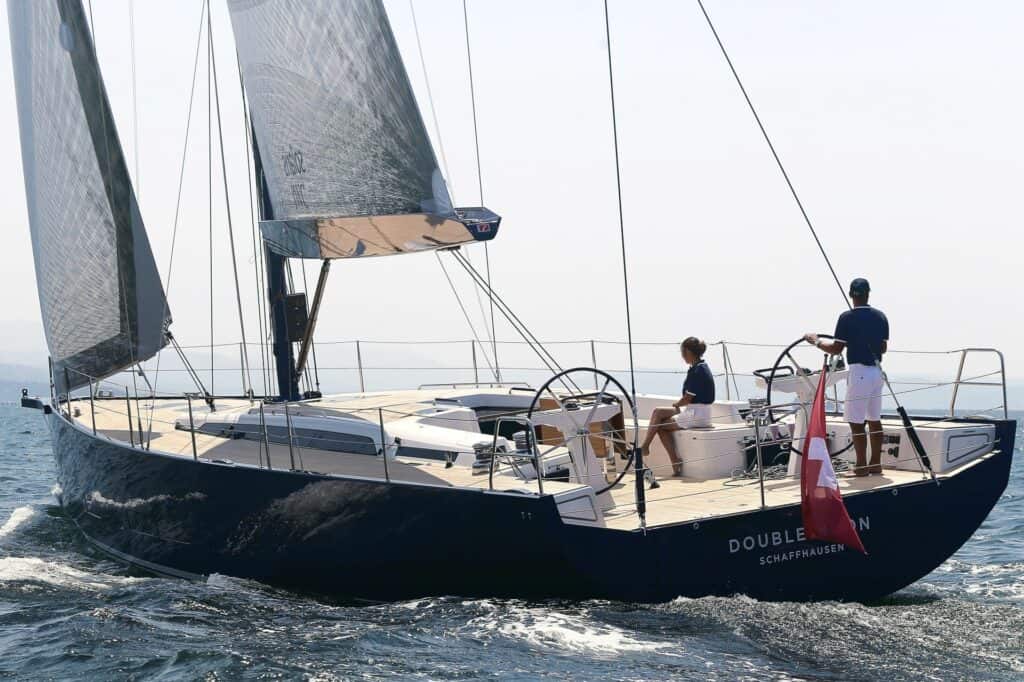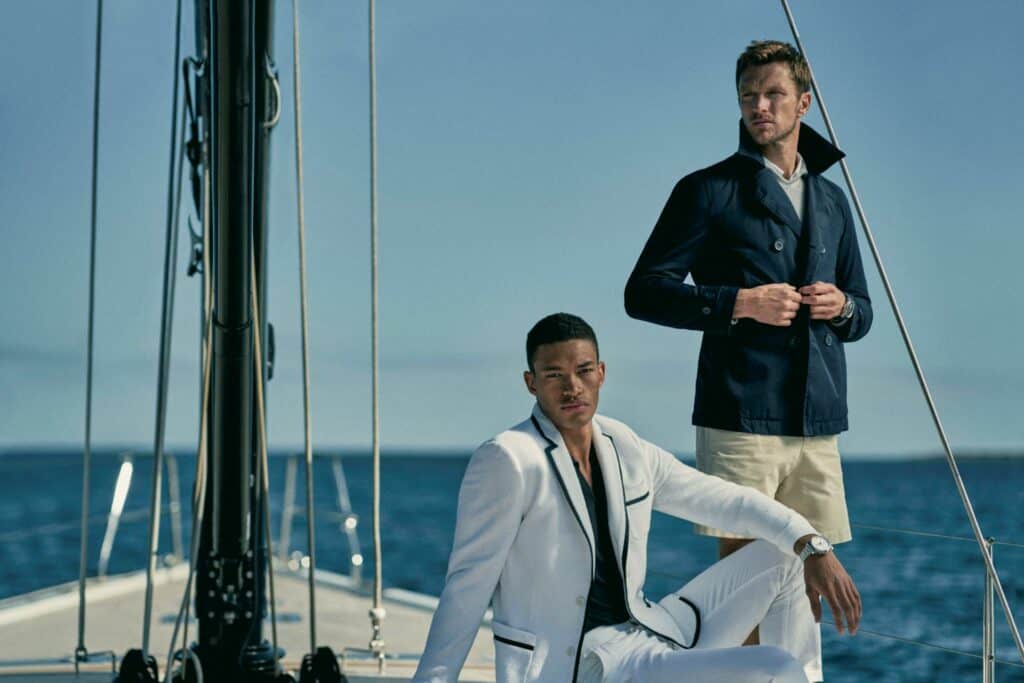 Last summer IWC launched Portugieser Yacht Club Chronograph in collaboration with Solaris Yachts and fashion brand Orlebar Brown. Why are such partnerships important in terms of business and creativity?
I think this partnership inspired us in various ways. Solaris are the top yacht builders in Europe, they are very much design and quality oriented, so we share a lot of values and believe that we also need to have this manifestation like we had in another partnership with Spitfire and Mercedes AMG. This is not a secret that both partnerships are good for the customers.
The same expression is with Orlebar Brown. We can imagine having a sailing event and the beach party together, which brings colour and inspiration for the photography. These are the partnerships that have been selected to bring up experience to life, in active sailing but also in a beach oriented summer lifestyle.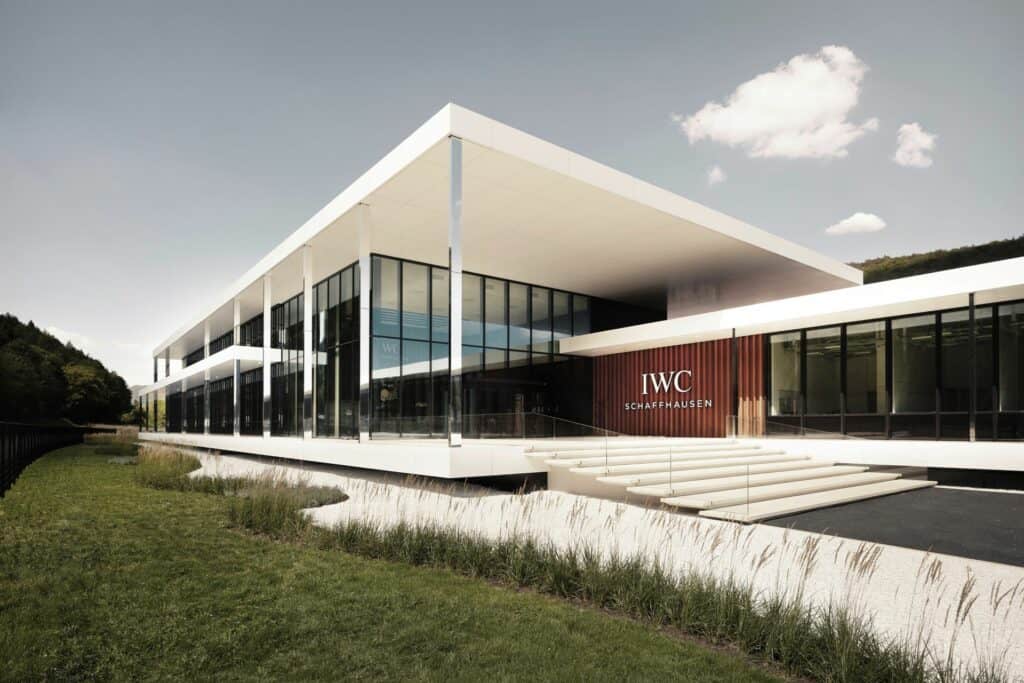 What has been changed in your job since IWC inaugurated a new Manufacturing Centre in Schaffhausen?
The new Manufacturing Centre has translated our quality prominence into a place where people can really see how we work. The first aspect is a process where our operation team is able to orchestrate the production in more efficient and more quality way. The second thing is that we create the place where the customers can experience IWC, to get an idea of working together with the people in a manufacture, and understand the whole spirit of the brand.
The quality of the building architecture, the aesthetics and the design, is a very high standard, but is also addressing the aspect of functionality of the process for our watchmakers and employees.
Have you been working from home or in your office in Schaffhausen, during the pandemic?
I'm mostly in my office because we are not an insurance company, neither the marketing company. We do real products and we have to touch and feel them, look at the samples, materials, and colours. Lot of physical elements are included in prototypes.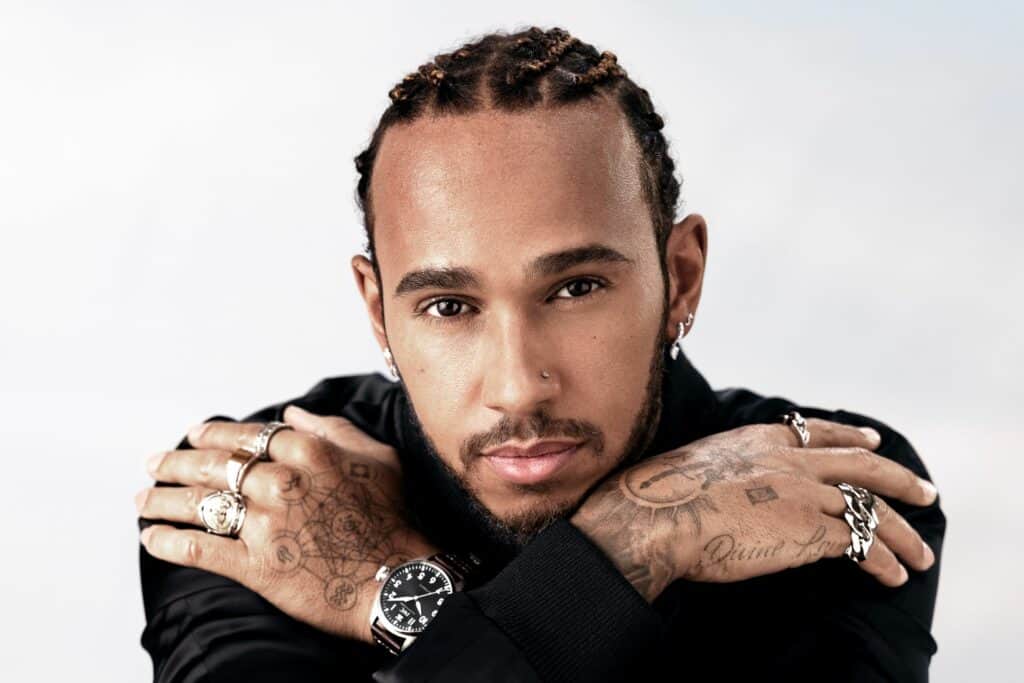 After Portugieser Automatic 40, and the Pilot's Automatic 36, are there any new women models in sight?
The Big Pilot's collection is very successful among women, specially the smaller version. Even the Pilot's Watch chronograph 41 will be bought by women, but there is more to come for the second half of this year. Recently we extended our Portofino line with 39 millimetre chronographs, that combines a classic Portofino design with a touch of sportiness. Three stainless steel references are available with a black, green or silver dial, and all models are fitted with alligator leather straps. So for the next year we will definitely expand our strategy strengthening the ladies segment.
If a watch lover wants to invest into buying some pieces, what would you recommend?
The Pilot's Watch Chronograph is the product which transports everything that IWC stands for: beautiful in – house movement, very compact and interesting, so as the Portuguese Chronograph is. Both models are definitely adorned by collectors. Big Pilot's 46 or 43 are also very interesting for collectors. Maybe as an alternative is good to look for the Portofino collection with Portofino 8 Days movement, and the design which is very masculine, linked to our history of the pocket watch manufacturer. But still you'll have movement with a unique functionality.
Text Dubravka Tomeković Aralica
Photos IWC