After four years in business, SeaNet Europe offers Custom Yacht Ownership, a concept which has evolved from their core business of co-ownership. The tailor-made solution is offered, both co-ownership as well as sole ownership of new and pre-owned yachts
In 2016, Belgian serial entrepreneur and passionate yacht owner Matty Zadnikar founded SeaNet Europe Ltd from his own years of experience as a yacht owner. After four years of determination and endurance game in yachting business backed by serious financial and time investment, it seems that SeaNet as a company specialized for co-ownership of the yacht is finding clear path for the future, with four respectable yachts marking period that passed and exciting business model in front of them.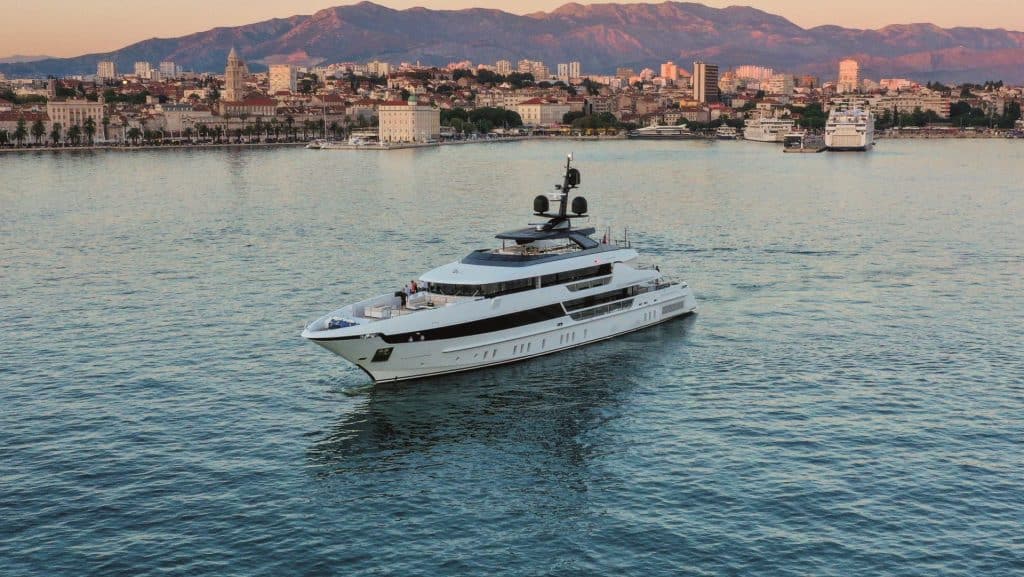 Guide for future yacht owners
It also looks like European clients are not only adopting the idea of co-ownership, but from the practice of business new concept of Custom Yacht Ownership has arisen with owners of the yachts worldwide exploring the possibility to simply make their lives easier, without influencing the time they spend on board their precious yachts, because SeaNet is not only managing financial part of co-ownership, but also excels in management of the yachts.
Like this we would call it 'stress free ownership' as it is something many yacht owners would like to have even without sharing their yachts. Here we also come to Croatia which has been kind of a business cradle for SeaNet as their first yacht was moored in Split, Croatia, and the following yachts too, so today Split is the winter maritime base for company from Malta. Here you can often meet their founder, the successful businessman Matty Zadnikar spending time with his babies, but also running this venture into the new era with establishing offices worldwide.
So we took a chance to speak with Mr. Zadnikar about current moment of SeaNet and the new concept they are introducing: 'At SeaNet Europe, we are able to utilize my personal expertise as a yacht owner to guide future yacht purchasers, to create a unique purchase model that mutually benefits all parties and ensures maximum savings/financial return. SeaNet Europe offers a much-needed alternative route to purchasing, building and managing a yacht. Having taken all of those steps myself and experiencing the benefits of SeaNet Europe first-hand, we are committed to growing our new Custom Yacht Ownership concept.'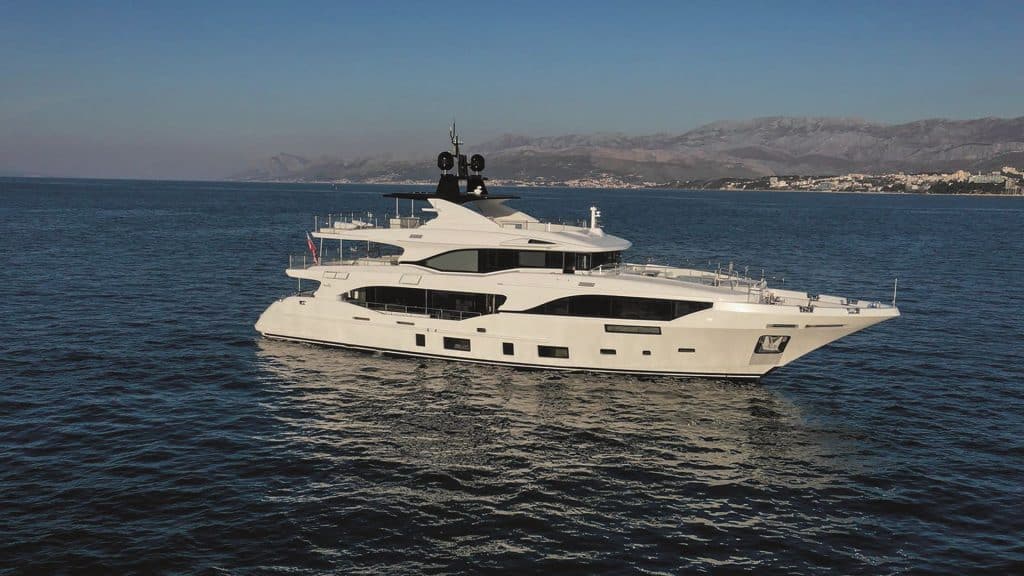 What does this adapted formula exactly mean?
Our original concept of yacht co-ownership, where superyachts are co-owned (shared) among different owners, is still our main business today. From our current 'Custom Yacht Ownership' approach, SeaNet Europe now offers both new and experienced yacht owners a variety of ownership models based entirely on their individual needs, preferences and most importantly, the time they will spend on board.
Why this change of approach?
Approximately one third of our customers want to fully own a yacht. Not (necessarily) to spend more time on it, but because they want complete freedom to use their boat whenever they want. We provide them with intensive assistance during the entire purchase process, from the technical configuration and set-up to delivery and the complete yacht management afterwards: maintenance, insurance, crew, planning and logistics, concierge services, charter management for SeaNet fleet owners when the yacht is not in use. On the other hand, more and more yacht owners have recently approached us to sell a part of their own yacht (from owning to co-owning). These are people who have bought a yacht for themselves and realize after one or two seasons, that suddenly they regret their decision, especially because they can't spend enough time on it. In these cases, we take care of the 'match-making' process and search for one or more co-owners. In September 2019, we sold shares in a superyacht of 52 meters, a Sanlorenzo 52 Steel. It was our biggest deal ever (+40% in co-ownership), and I expect that this branch of our business will only become more important in the future.
Are you still exclusively selling the brand Azimut/Benetti?
Over the years we gained an extensive knowledge in the Azimut/Benetti brand but that doesn't keep us from broadening our horizon to other brands now. We are able to advise on which yacht brand would best suit your individual needs and guide you through the entire process of build or acquisition.
Finding the right superyacht
Is there an evolution in your fleet destinations as well?
During our early years, we stayed in the Mediterranean region. At that time, investment and maintenance costs were shared between a maximum of four co-owners per yacht per season, each with a 25% share. This amounted to seven weeks of sailing per year per owner in the period from April to October. Recently we expanded our cruising area to the Caribbean/Asia. As a result, there can be up to six co-owners, each with a 16.66% share, which makes it financially considerably more attractive to buy a yacht. They have a total of six sailing weeks per year. This is spread over four weeks in the European high season (from May to September) and two weeks in the winter months (from December to March) in the Caribbean or Asia, where it is summertime. These six weeks are more than sufficient, because most of them also spend one or two weeks on a skiing holiday every year. The rest of the year they are usually working hard, thus spending more than six weeks on a yacht is in fact not possible for these people.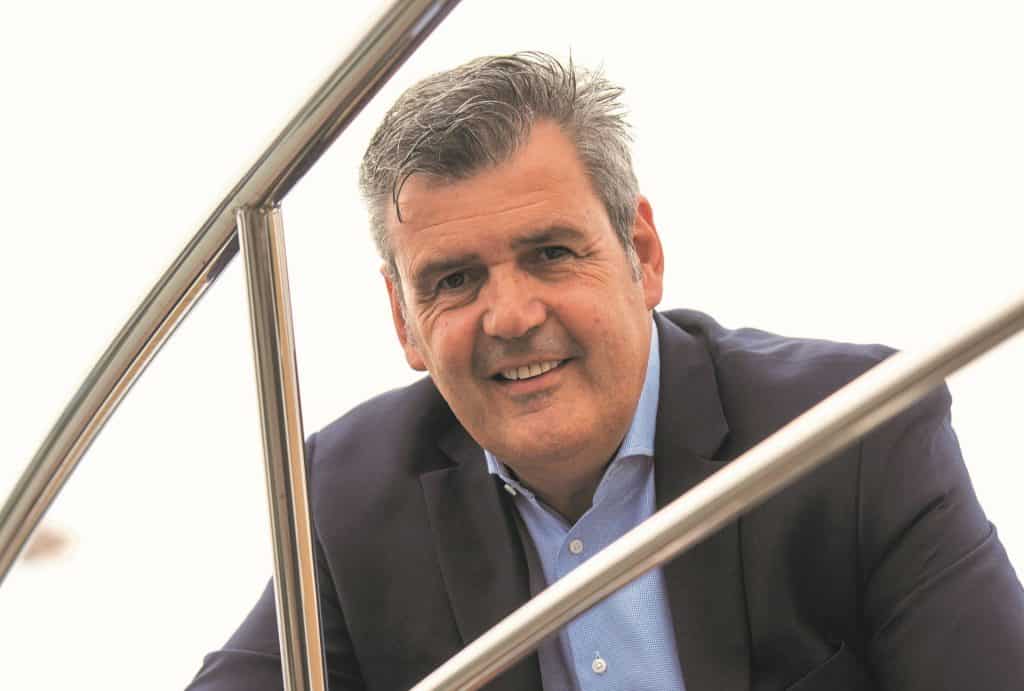 Over the last four years, we are committed to growing our yacht co-ownership model, I truly believe that our industry will follow the trends of others such as real estate and jets and we will continue to expand in the world of co-ownership. I'm sure that due to the corona crisis, many people will 'reset' their mindset and manage their finances differently. We are committed to growing our new Custom Yacht Ownership concept, explained Matty Zadnikar, CEO of SeaNet Europe
What other yacht services do you offer?
Finding the right superyacht can be an overwhelming experience when faced with the wide array of yachts available. That's why we work with owners to help determine the exact specifications required to create the perfect yacht. Our New Build Services have a proven track-record of guiding owners through the configuration and build process ensuring an attention to detail that guarantees a hassle-free, enjoyable experience and delivery of a flawless yacht. A lot needs to be arranged on a yacht, leaving very little room for the owner to unwind. SeaNet Europe ensures that the yacht is fully serviced and prepared for winter while the owner is ashore. We guarantee that the necessary insurance, technical and safety services, accounting and ownership structures are and remain fully in order, so all that the owner has to do is enjoy his time on board. Additionally, we guarantee that every aspect of planning, logistics and maintenance is arranged for the owner, including the full concierge services: flights, excursions and so much more. That way, owners can sleep on both ears and have an exceptional yachting experience from the moment they join the SeaNet family.
How about crew management?
We are also responsible for the careful selection of an experienced crew. We go further than the standard in this respect. By means of a bimonthly rotation of the crew, we also guarantee them a perfect balance between work and private life, which reduces crew rotation to a minimum. After all, a trustworthy crew is key to every superyacht! There is nothing more annoying than having to find new staff every year.
How can SeaNet Europe assist in buying a pre-owned yacht?
When you would be interested in buying a pre-owned superyacht, our SeaNet survey team are here to review the overall condition of the vessel by giving it a full visual yacht inspection. Our survey team consists of a former experienced yacht captain accompanied by an experienced yacht chief engineer & yacht mechanic. After we have completed the survey you will receive a written report of the yacht's overall condition with full descriptions of the yacht, each on-board system and our findings and recommendations.
Text Darko Šupuk
Photos SeaNet & Filip Bubalo