The Croatian businessman reveals interesting details from his eventful life for our summer issue
Davor Štern is a highly respected energy expert and a person whose knowledge of the global energy market situation is more important than ever. He's also a true Zagreb gentleman, outstanding musician and a lover of the sea and sailing, also one of Croatia's first windsurfers. First and foremost, he's a man with a global outlook on life who belongs to the older generation of businessmen doing business both during socialism and the modern Croatian state. In his own words, he's an active pensioner and his relationship with the sea is no accident. That's why talking to him and finding out interesting details from his eventful life was a true pleasure.
How did you start sailing?
When I got married, my wife Ranka had a two-seater motorboat, a 25 HP Evinrude, so we were the main attraction in the Kvarner Gulf because this was the era of small wooden boats. We later bought a plastic Primorka with a Tomos engine… When I came to Dubrovnik 20 years ago, I bought a 28-feet Apreamare, but, as every sailor, I only needed one more foot, so I opted for a Fratelli Aprea that fit me perfectly and that I sailed on for 12 years. I loved flying from Zagreb to Dubrovnik on Friday afternoons and then heading to the Elaphiti Islands. I have to tell you about a strange habit of mine, I don't sleep on the boat. The sea fascinates, but also frightens me. I once rented a Sea Ray and was caught in a storm in Pag at 3 a.m. We made it and sailed the bay until morning, but I learned then that you should always be careful at sea. It's not my natural habitat, so I can't say I'm immune to nature.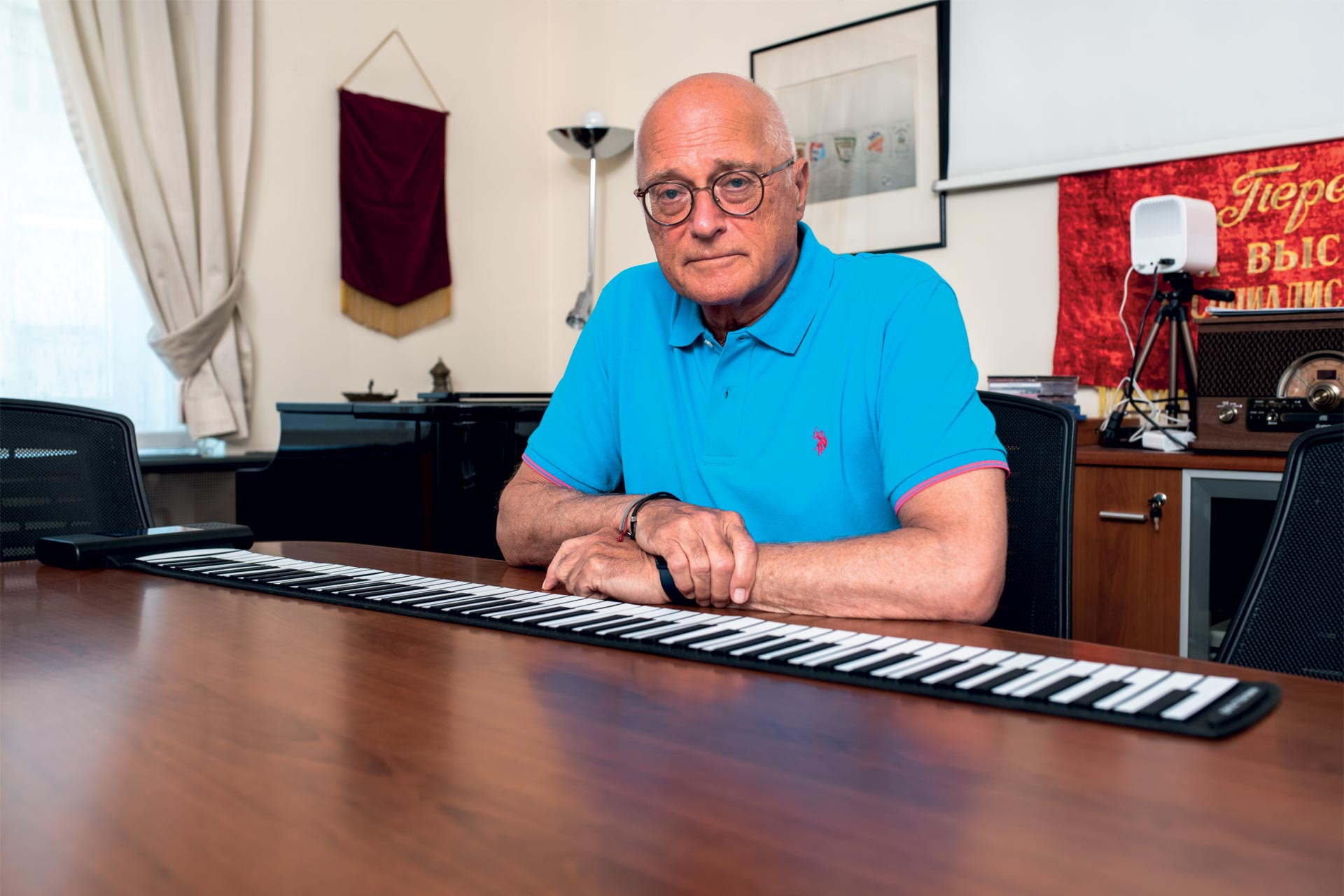 You stopped sailing?
I sold the Fratelli Aprea two years ago because I think that knowing your limits is an essential thing for sailing. I don't like having a skipper on board, so when I realised that I can't do everything on my own any more, I decided to sell it to a doctor in Dubrovnik. I'm happy to report that he uses it for sailing.
What's your view of the current situation in nautical tourism in the Adriatic?
One of the main issues in Croatia is a lack of good boat service on the coast because a marine mechanic is the most wanted man at a marina in summer. We keep bragging about being a grand maritime nation, but we have no logistics, or anything else for that matter, apart from debatable berths. This could be fixed, but there needs to be will to do it. Every marina needs to have a boat repair shop so when you sail into it, you know that there's someone there who can repair your boat. Naturally, not every marina needs to be specialised for all types of engines, Yanmar, for instance, but things can be solved quickly with express delivery nowadays. Croatia's charter fleet has reached massive proportions, so I'd filter users. We shouldn't allow anyone to rent a 15-metre boat and smash around the harbour because they don't know how to sail out. When I was in Dubrovnik, I fiddled with ropes until I installed a stern thruster. Aprea had high manoeuvrability with two engines, but a thruster was necessary in a small harbour.
Do you miss sailing?
Of course I do. I have plans for future sailing trips, but finding friends who can plan that much ahead is difficult. The illogical thing about being retired is that you think you have more time, but you actually have less because there are more family obligations. It's logical that plans with grandchildren take priority over plans with friends. When we were younger, we'd say that we wanted to go and we would… But I'd definitely love to go sailing for a week or two.
You also did windsurfing?
It all started when my neighbour, who lived in Germany, brought his windsurf board to the northern Adriatic and opened a windsurfing school. My son and I took up windsurfing and would windsurf all the way to Krk and back when the weather was nice. This was in the 1970s. Then in 1982, I went to work in Moscow where I had a friend who was also a surfer. As Moscow has huge water reservoirs, lakes where people from Moscow go swimming in the summer, we bought a board together and windsurfed on the lake called the Bay of Joy. We were surrounded by hundreds of Russians who had never seen anything like it before. Two weeks later, we started seeing improvised windsurf boards, which means we basically introduced windsurfing to Moscow.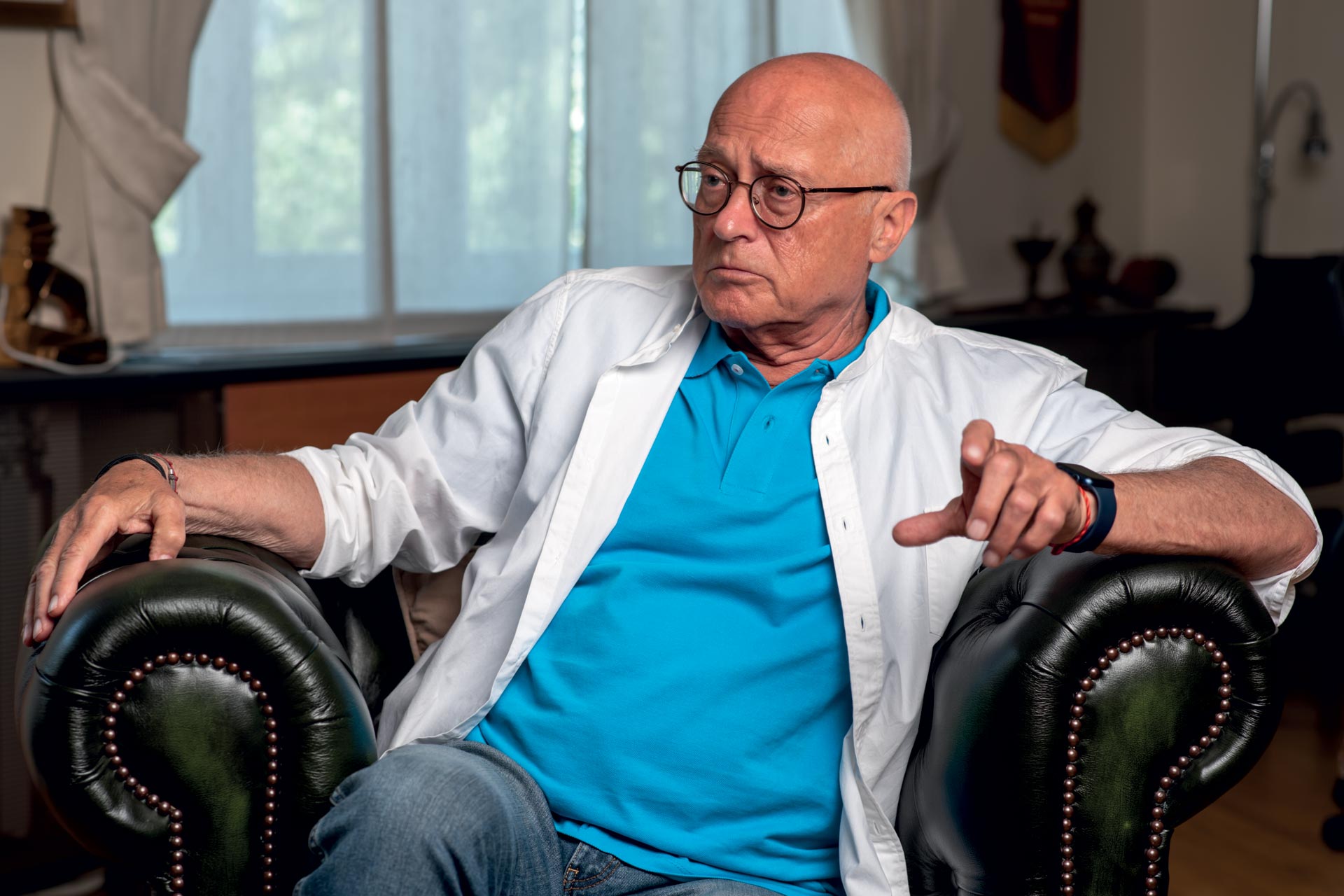 The maritime industry nowadays is based on fossil fuels, what do you think about the alternatives?
I'm sceptical about other forms of energy. Solar energy functions on land, but I can't see how it can become prevalent at sea, even though I was among the first people to install solar panels on my boat. The battery weighs too much and no progress can be made before we solve the matter of hydrogen fuel. Hydrogen is not energy, it stores electric energy created using solar panels, so 300 bar pressure vessels are need to store it. This is not a simple thing to have on a boat because hydrogen can penetrate into steel. Before this is resolved, sailing can't benefit from electric power. I think that marine decarbonisation will have to wait for some new technological solutions. The big question is what the infrastructure would be like and how much something like this would cost. I think that fuel prices will soon become a limiting factor in this regard and that people will drive and sail less. I'd be inclined to declare 'carbon free' zones in the Adriatic, for example Kornati, so that only boats that aren't fuelled by hydrocarbons could go there. Such calm waters would allow you to sail well even with a lower-powered engine.
What do you think about the geopolitical situation?
I believe that the conflict will stop within a year, but the consequences will remain. These unwarranted, absurdly high energy price result only from a desire for profits. It's clear that certain groups of people will get rich at the expense of energy consumers. It's also clear that the green revolution might stagnate, but not disappear completely, because it's unsustainable in the long run. Total decarbonisation will never come true, even though it's necessary, because there's 8 billion of us and we each produce a kilo of carbon per day. Let's not forget about methane produced by cows… It's a deeply philosophical matter, but we need to be aware of the restraints in population growth and limited resources. We can draw a parallel with sailing, just look at how many people sailed in the Adriatic 20 years ago compared to how many there are now. We couldn't dream of what it would turn into, but who can stop rich people from using hydrocarbons on the yachts that were built yesterday?
Your relationship with the sea is not an accident?
As a musician, I played on ships. I was on one-month tours of the Mediterranean twice, once on the Liburnia and once on the Jedinstvo. My dad also played on a ship when he got back from a concentration camp without his first family. He had attended a conservatory before that and spent the rest of his life playing on ships. He ended up on a ship called SS Shalom that was given to Israel as part of the Reparations Agreement between Israel and Germany. He sailed across America in the winter and from Haifa to New York in the summer. I sailed across the Atlantic twice with him when I was a child. That's when I learnt something about boat life, and then I got into yachts through the people I knew. I have a story from when I sailed Croatia with Sammy Ofer, who owned one of the largest shipping companies in the world. I spent a week with him between Dubrovnik and Rijeka on a yacht called New Sunrise. I arranged for Croatia's president at the time to come have lunch on the boat to try to convince him that investing in shipbuilding in Croatia was a good idea. However, Samuel replied that he had met many rich shipowners, but no rich shipbuilders…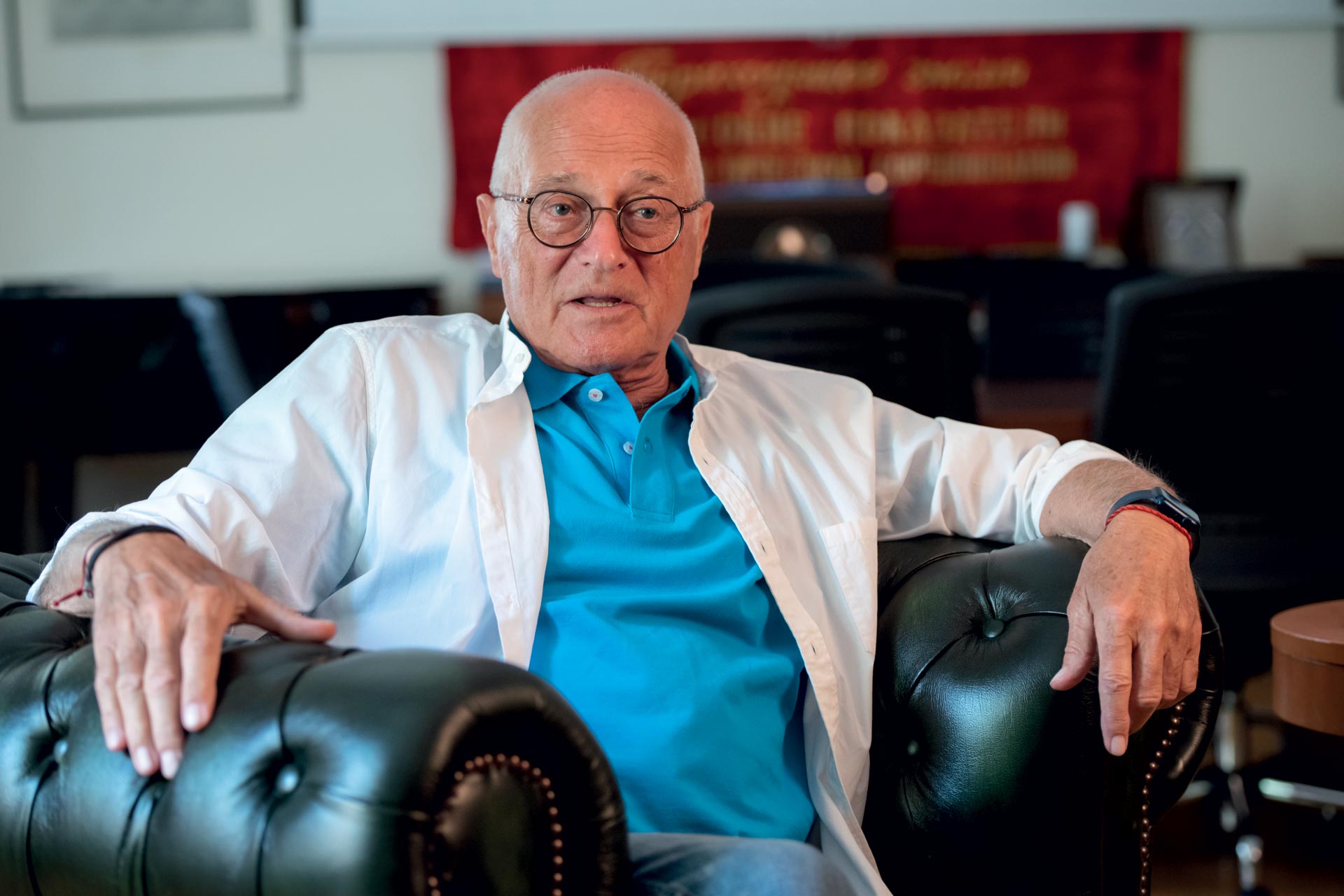 You also have a special relationship with Dubrovnik?
Dubrovnik was a city of music for me. When I bought an apartment there in 2001, I saw just how much music there was in it. From the late Marko Brešković, Janko Dangubić, Đelo Jusić, from The Troubadour and local musicians with guitars and klapa groups, you could hear music from every street… That's no longer the case, progress has done its part and guests today don't spend as much as they did back when Dubrovnik lived life to the fullest. Today's guests come from lower classes, opening times have been restricted and the magic of performing in the street is gone as far as I'm concerned. There used to be several bands I could play with, but that's no longer the case. The Troubadour, which was a cult place in Dubrovnik where we spent nights and nights, closed two years ago… Music used to be played until 5 a.m. at Buža and the only thing that remains is Libertina, also known as Luči, where you can still get a cup of coffee at a normal price. And accompanied by good music. In time, the blend of Dubrovnik and music subsided and I started trading the three months I used to spend in Dubrovnik before for a cottage in Zagorje. I'm still undecided though; when I'm there, I want to go to Dubrovnik and when I'm in Dubrovnik, I want to go to Zagorje.
What do you do now that you're an active pensioner?
I still do consulting in the energy world, even though no one from the new government asked me for my opinion on INA, energy and similar topics, even though I have 45 years of experience. My last big project was the Arena Centre shopping mall and I still do a lot of work with real estate. For example, the hotel I designed at the corner of Amruševa and Petrinjska Streets in Zagreb is almost finished. My band Superstary and I play at Zagreb's Kolding café on Saturdays at noon because our audience goes to bed at night and seniors love dancing to rock music… This summer, we played two events that are very dear to me. The first was the Glumci u Zagvozdu (Actors in Zagvozd) theatre event and the second the Thrill Blues Festival in Trilj on the next day. The sea and music are the best medicine for stress.
Text Darko Šupuk
Photos Damil Kalogjera