Its natural beauty and rich history with the seductive charm of a balmy Mediterranean climate and coastal scenery of incomparable beauty make this UNESCO World Heritage Site one of the most beloved and visited Mediterranean destinations
Dubrovnik seems to be born from the palette of a painter who wanted to use warmer color gradients for creating a landscape that enchants the visitor at the first sight. For many centuries, this Adriatic Pearl was an independent Republic, a proud cultural center, and essential Mediterranean trading power.
Dubrovnik sightseeing
Although no longer politically independent, its natural beauty and rich history with the seductive charm of a balmy Mediterranean climate and coastal scenery of incomparable beauty make this UNESCO World Heritage Site one of the most beloved and most visited Mediterranean destinations.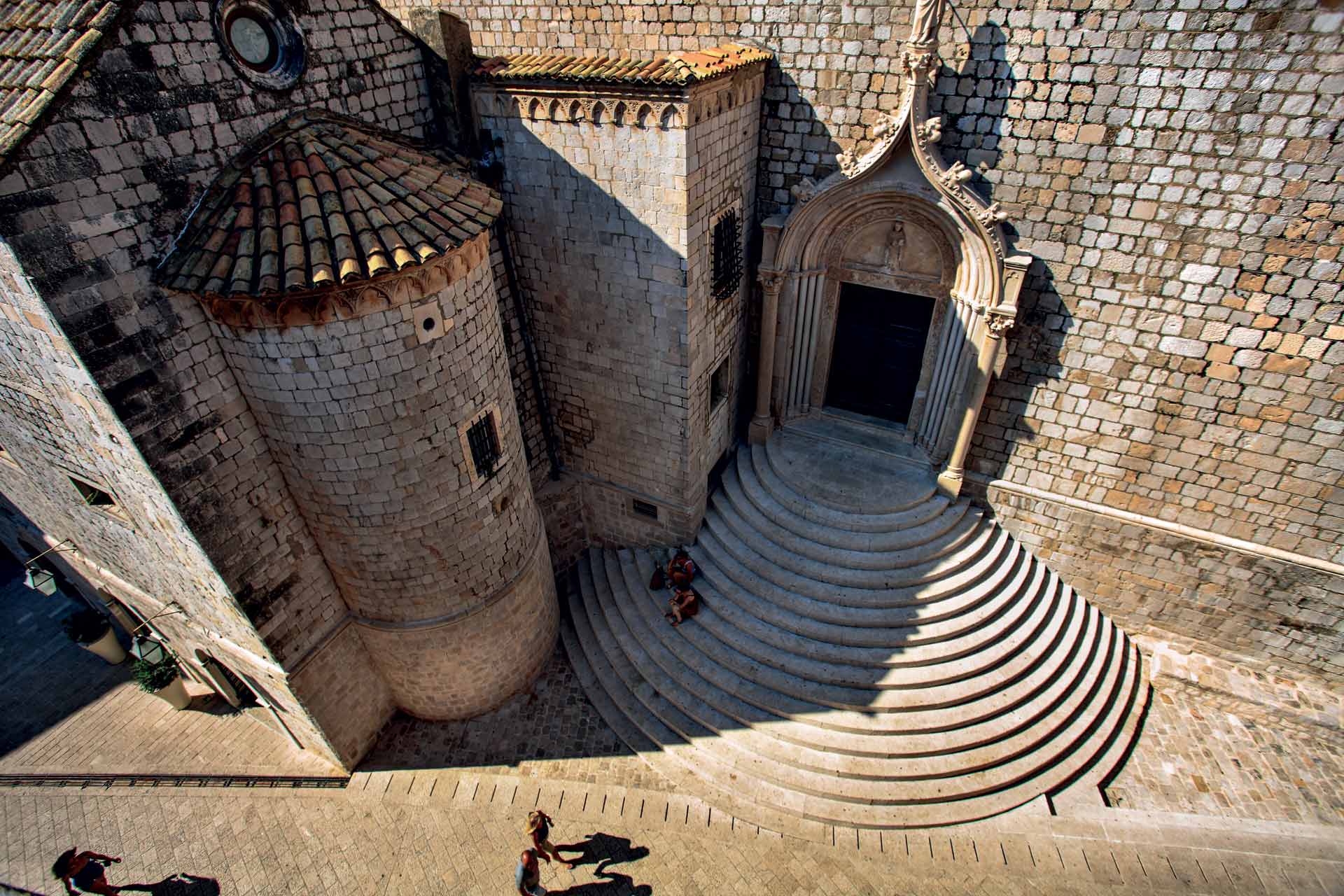 Rare are the cities that can boast a comparable location or equally well-preserved medieval walls. The enchantment starts with the panoramic view of the Old Town of Dubrovnik, from the winding road that brings you to town from the airport.
Walls of Dubrovnik
Dubrovnik is a living museum, a treasure of Baroque, Renaissance, and medieval churches and palaces. Minčeta, Bokar, Lovrijenac are just some of the beautiful forts and towers that surround the city, but for visitors, the City Port with the statue of St. Vlaho, city patron, is the best entry point into this treasure, this former city-state and symbol of freedom.
You will also soon learn really fast that the steps and stairs are part of Dubrovnik's charm, and we love them, or at least we don't mind them that much. Believe it or not, Dubrovnik is the city with the most stairs on the Mediterranean. There are 4.343 steps within the perimeter of the city wall and 1.080 steps on the wall itself, making the grand total of 5.423.
For locals, these stairs are a place to unwind with friends on a late summer night, a place to wait before meeting someone. Don't be surprised if you see them chilling by shop windows, talking and laughing loudly, for this all represents the carefree city spirit.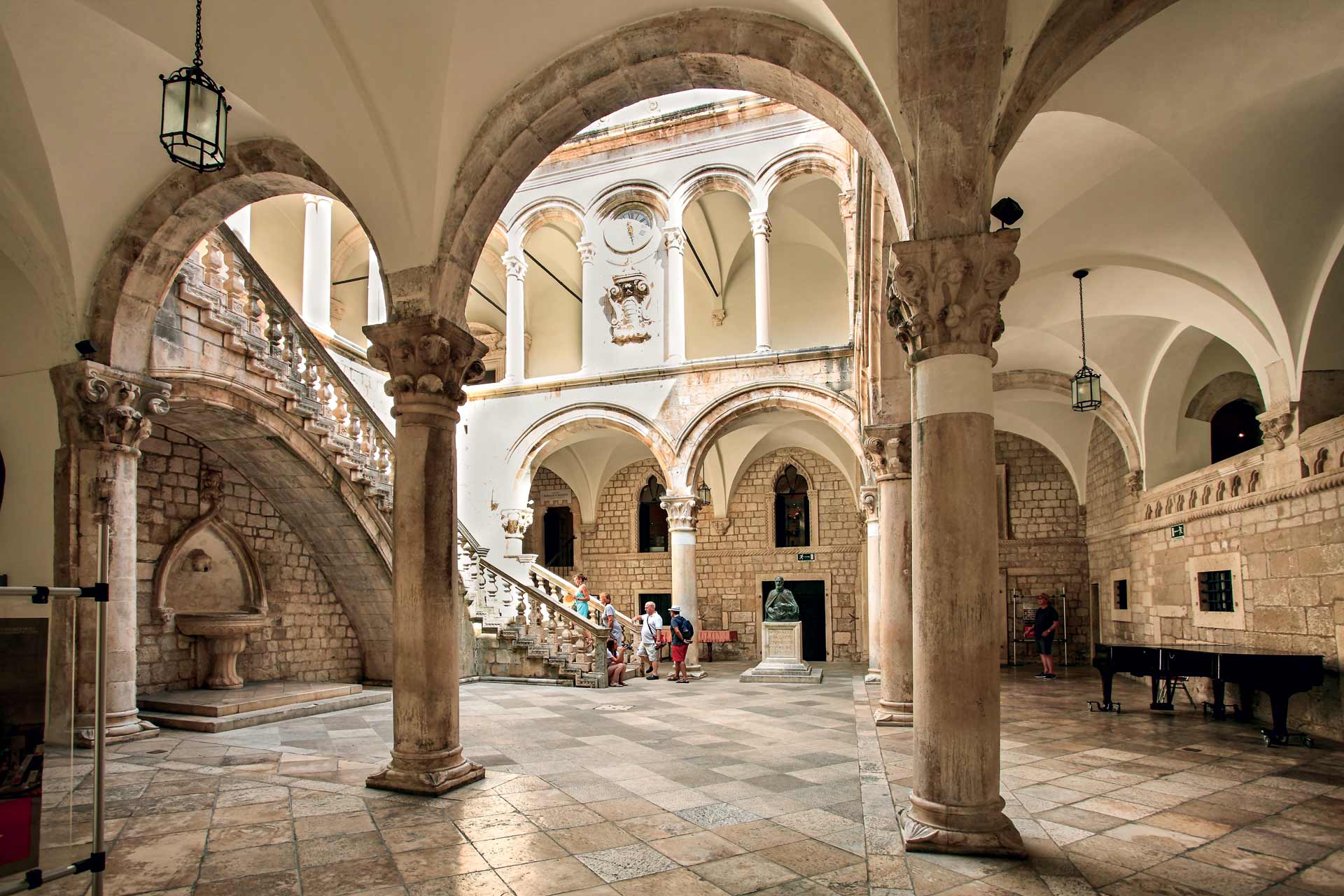 In the morning, you'll see the locals visit open markets, not just for food, but also in hope accidentally happen upon a familiar face and have an excuse to sit down for coffee and gossip.
The most luxurious Croatian destination – Dubrovnik
Another local tradition is going to Stradun – just for a walk, but every evening, starting at Pile, then to Orlando, and then back the Onofrio water fountain… and then repeat for two or three times. Make sure you're wearing your best clothes, for there'll be many fashion-savvy eyes on you, judging from the nearby restaurants and cafes.
If catwalk isn't your thing, there are plenty of backstreets downtown. The alternative is Gundulić square, dominated by a statue of one of the city's most famous poets. The square is always busy, transforming itself like a chameleon many times throughout the day. The 'green market', as the locals call it, offers freshly picked produce and jars of homemade jams, pickles, and spices. Dubrovnik's famous delicacies are: kotonjata (quince jelly), arancini (sugar-coated orange peel), bruštulani mjenduli (sugar-coated almonds), dried figs.
Old town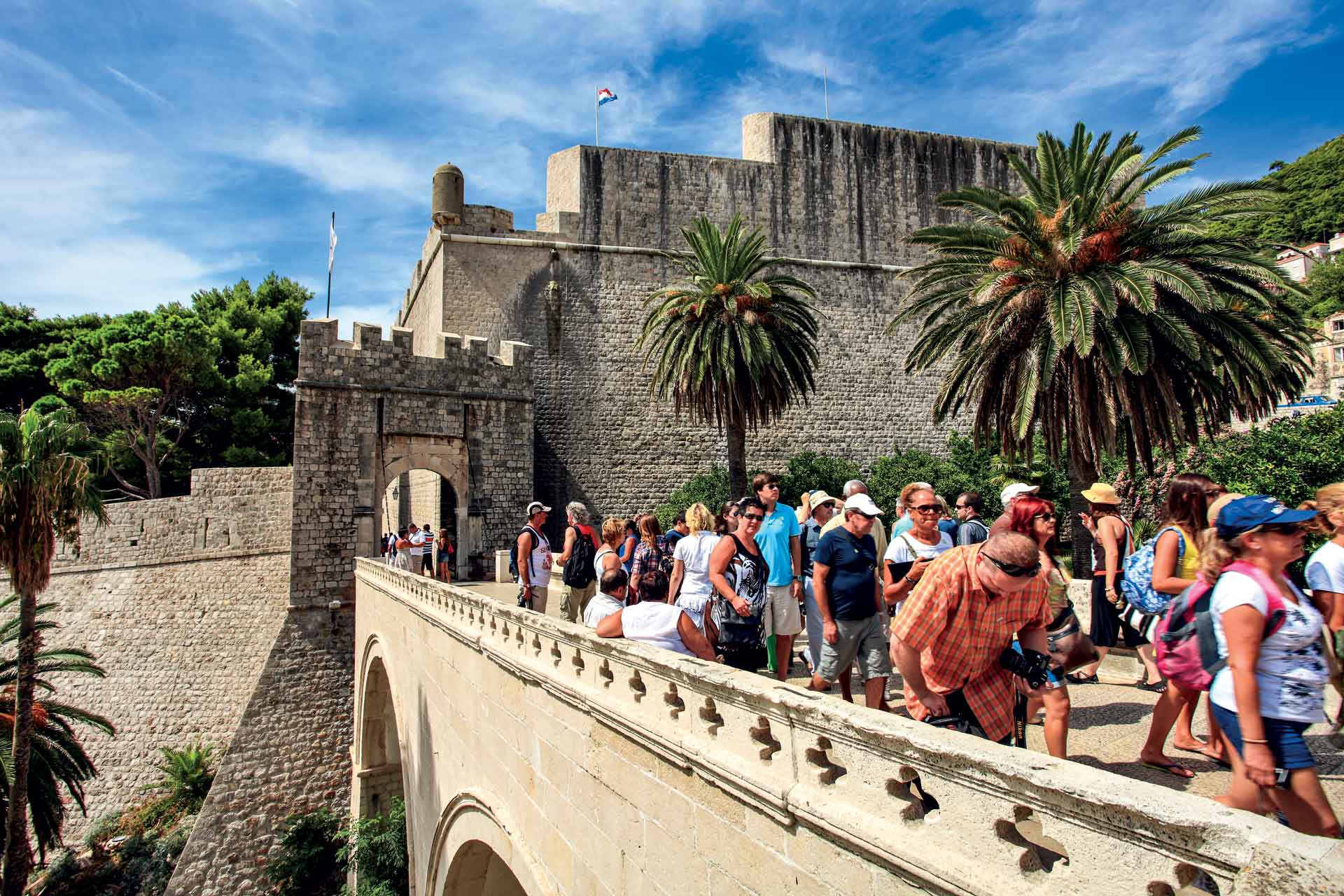 And as the final bell echoes across the city, endless flocks of seagulls glided down onto the market that was busy just until a few minutes earlier. The reason for this invasion: feeding time. The birds are fed from buckets full of corn whose contents are dispersed all over the square. The feeding frenzy lasts for just a few short minutes, and normality is restored. Every day, come rain or shine, the city's pigeons are fed in Gundulić Square, always at the same time, paid for by the city council.
As the last feathers fly away, the square enters its afternoon phase, and the clink of coffee cups and the popping of wine corks can be heard as Dubrovnik's alfresco lunchtime begins. The coolest drink around is the fresh water from the Onofrio water fountains, built in 1440 and designed by Onofrio della Cava.
Italian builders della Cava and Andreucio have two years earlier erected an unbelievable 11-km long aqueduct, bringing water to the city from the nearby Šumet and other forest springs outside the city walls. The two fountains remained the only source of potable water in the city for the following four centuries, and were considered so crucial to the functioning of the city that the punishment for contaminating water was cutting off of a hand.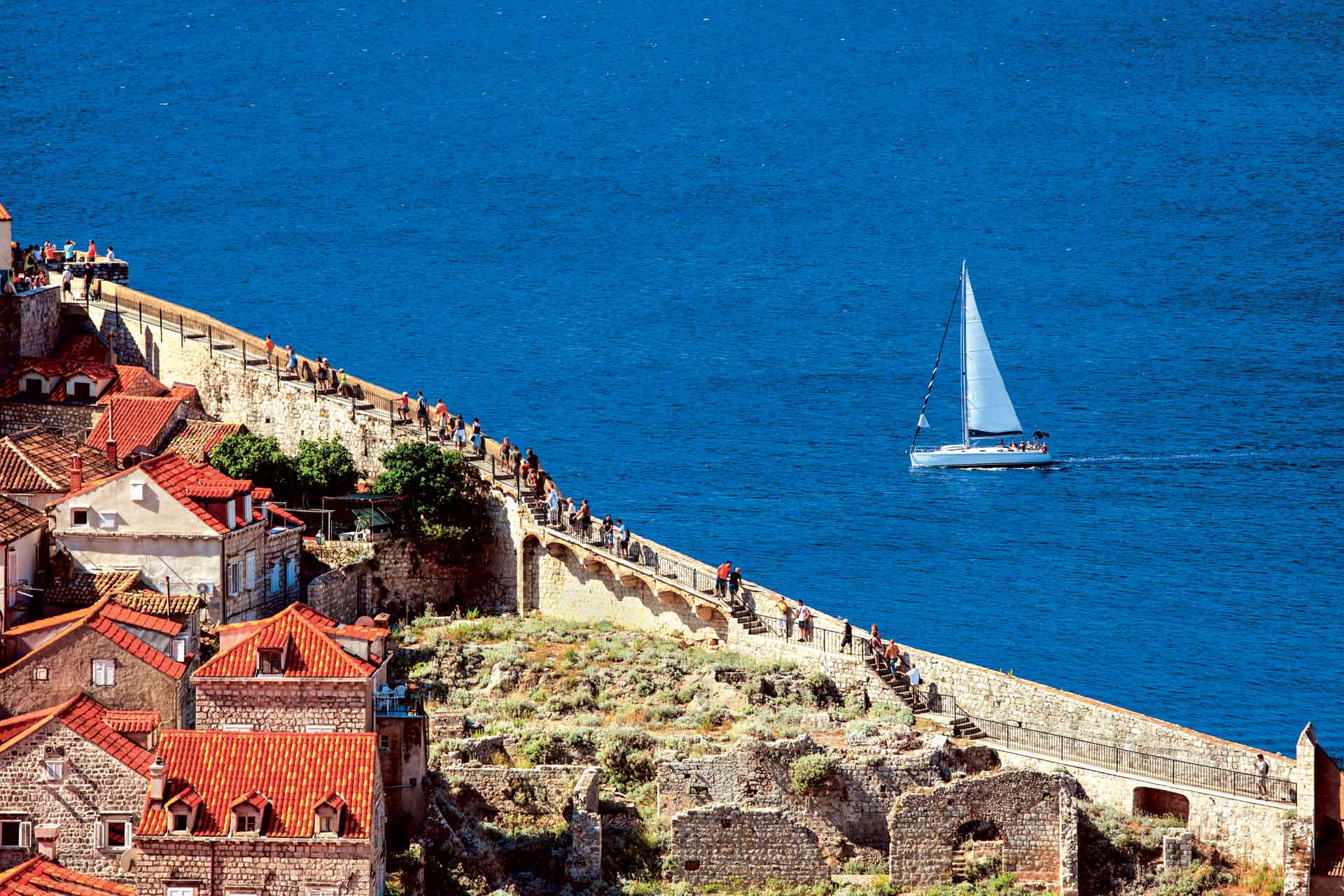 We assume there weren't that many attempts. The fountains today are among the most important symbols of the city, especially the Small fountain, right next to the Summer games stage. This event takes place every year from July 10 and August 25, and during those seven weeks of high summer, Dubrovnik gives its heart and soul to the Arts.
Must-visit Dubrovnik museums
Cobbled streets, Baroque palaces and Renaissance piazzas set the magical setting for concerts and live theater performances. The locals have always been savvy merchants and had smart rulers made giving back to the city part of the city charter, which now reflects in the city's architecture and cultural heritage.

What better way to get to know the culture and history of the country, city, or village you are visiting than exploring the artifacts, arts, and stories shown and told in their museums. The House of Marin Držić is undoubtedly one of the must-visit museums in Dubrovnik. Držić was a world-famous 16th-century playwright, poet, and one of the key authors of the European Renaissance comedy.
His works abound in clashes of the traditional and the modern, fiction and reality, the comic and the tragic, and are an important legacy to the whole European and world comedy scene. They were also somewhat controversial at the time, as he portrayed current events and political situations through comedy and railed against the authorities. In Držić's honor and memory, his birth house – downtown in the Old Town, in Široka Street adjacent to the Domino Church- is now a museum dedicated to his life and works.
He was a man ahead of his time, and his literary works remain fresh and interesting today, so make sure you visit the museum and the museum shop, where you can find unique souvenirs like English translations of Držić's books. At the same time smaller than Držić and equally as big is another art or trade honed to perfection by the locals: filigree. The tradition of spinning gold wire into minute jewelry still thrives, and locally made 'rečini' (earrings) or 'puce' (decorative buttons) you purchase in Dubrovnik will forever remind you of your time there.
Stradun
Gold, silver and coral jewelry is fascinating for its timeless beauty and artistry, and the local design matches all fashion styles, traditional or modern. At their Old Town workshops, goldsmiths Vierda, Kraljević and Jurišić still manufacture the world-famous pieces using age-old methods. Another local artisan tradition still kept alive are barbershops. In this golden age of the barbershop revival, find old-fashioned atmosphere waiting for you at Placa 15 near Stradun.
Beaches in Dubrovnik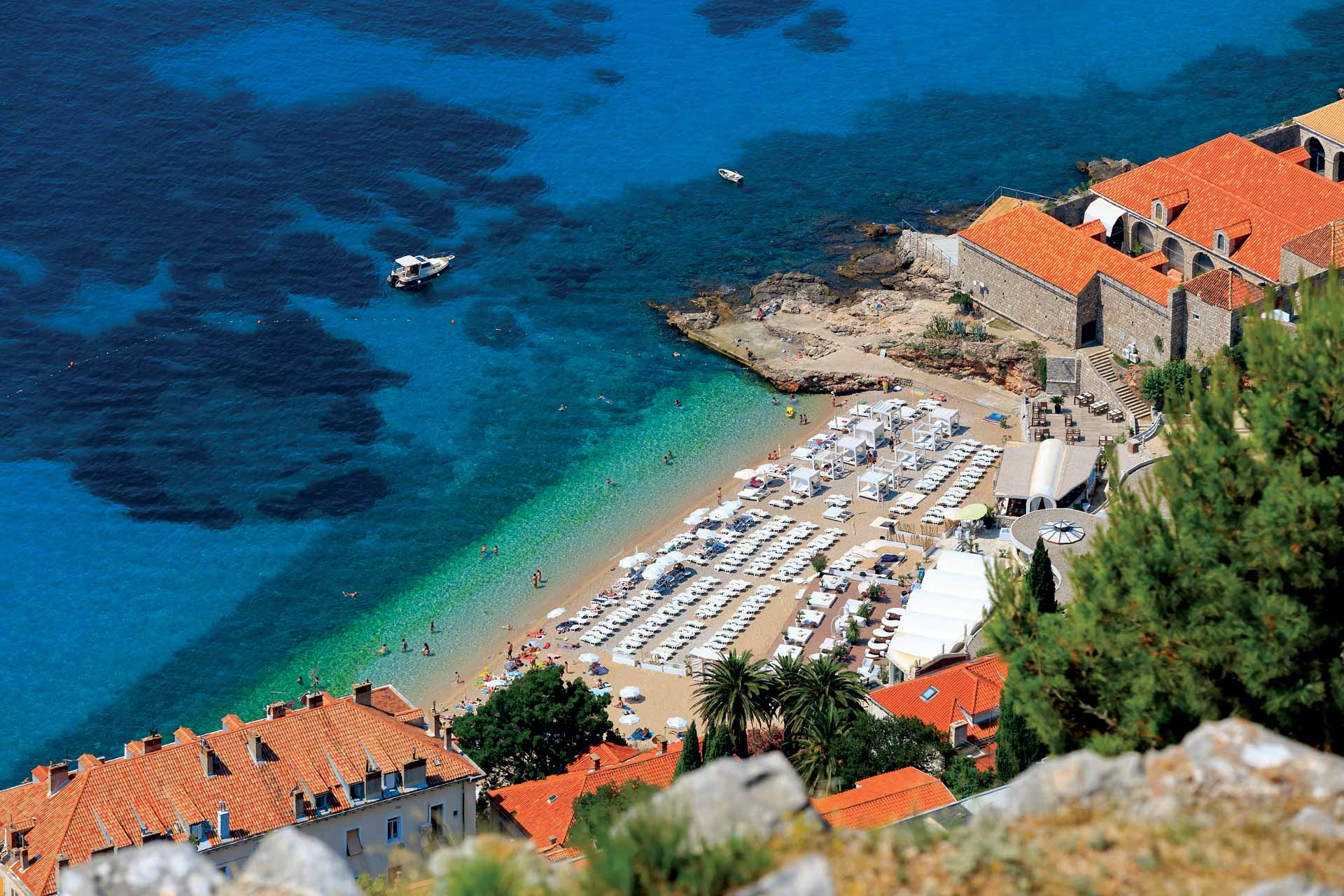 As soon as you walk into the shop, you will find yourself fully absorbed in the fragrance of traditional soap, aftershave, various hair and face tonics, oils, neck powders, in this small, cozy, almost familiar atmosphere where friends share all the latest gossip. City beaches are always popular during the hot summer months, and the two with the best view of the Old Town are Banje i Sv. Jakov.
Lopud island
If you want to cool down with the locals, you'll have to go all the way to the isle of Lokrum, or to the Šunj beach at Lopud, where you can their summer water polo league, be it as a player, or one of the obsessed spectators. Or you can sail around Dubrovnik and discover beautiful Elaphiti islands.  When choosing a yacht in charter, you first need to decide whether you want to feel the meditative power of silence on board sailing boat and catamaran, or whether you appreciate speed and comfort, with interest to rent a motorboat or luxury yacht. After that, leave all the 'details' to us. We will pay special attention to all your needs, to select the boat up to your wishes, to feel safe and comfortable with the crew that will make your time special, organize provisioning and prepare the route that will leave you breathless!
YACHT SUGGESTION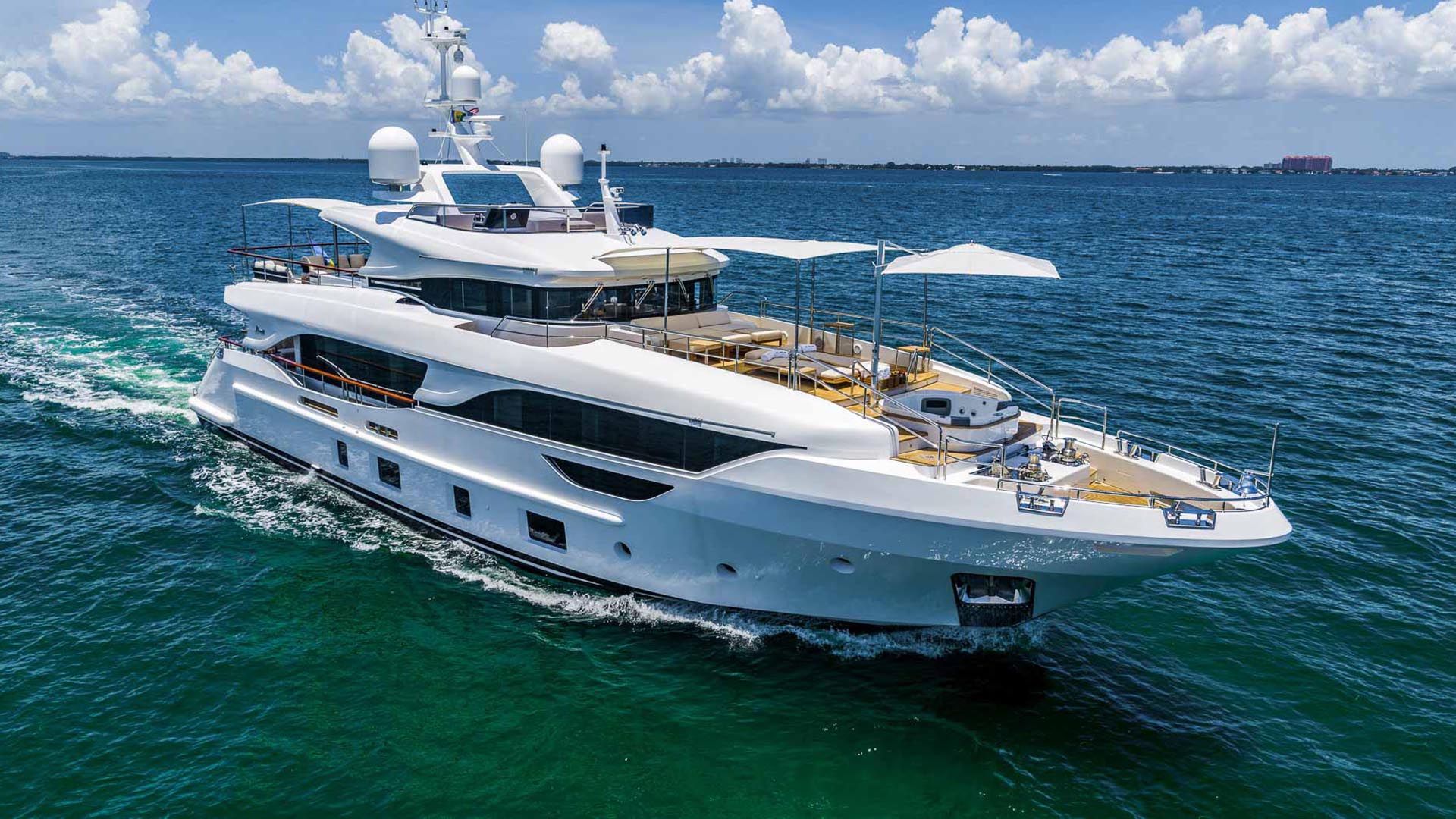 This Benetti Delfino 95 is a 28.95 m luxury motor yacht with an interior design by Achille Salvagni and an exterior design by Giorgio Cassetta.
If you find yourself in Dubrovnik mid-August, you should definitely go take a look at this unique demonstration of competitive spirit and adventurous approach to sports. The Wild League, as the call this recreational water polo league, is a summer league that gathers teams representing different Dubrovnik beaches. It has been an essential part of Dubrovnik's summer tradition since 1949. It is more than a hobby, more than a pastime, more than a sport. It's something that Dubrovnik men grew up with and something they gladly pass on to their kids.
Other fun things to do in Dubrovnik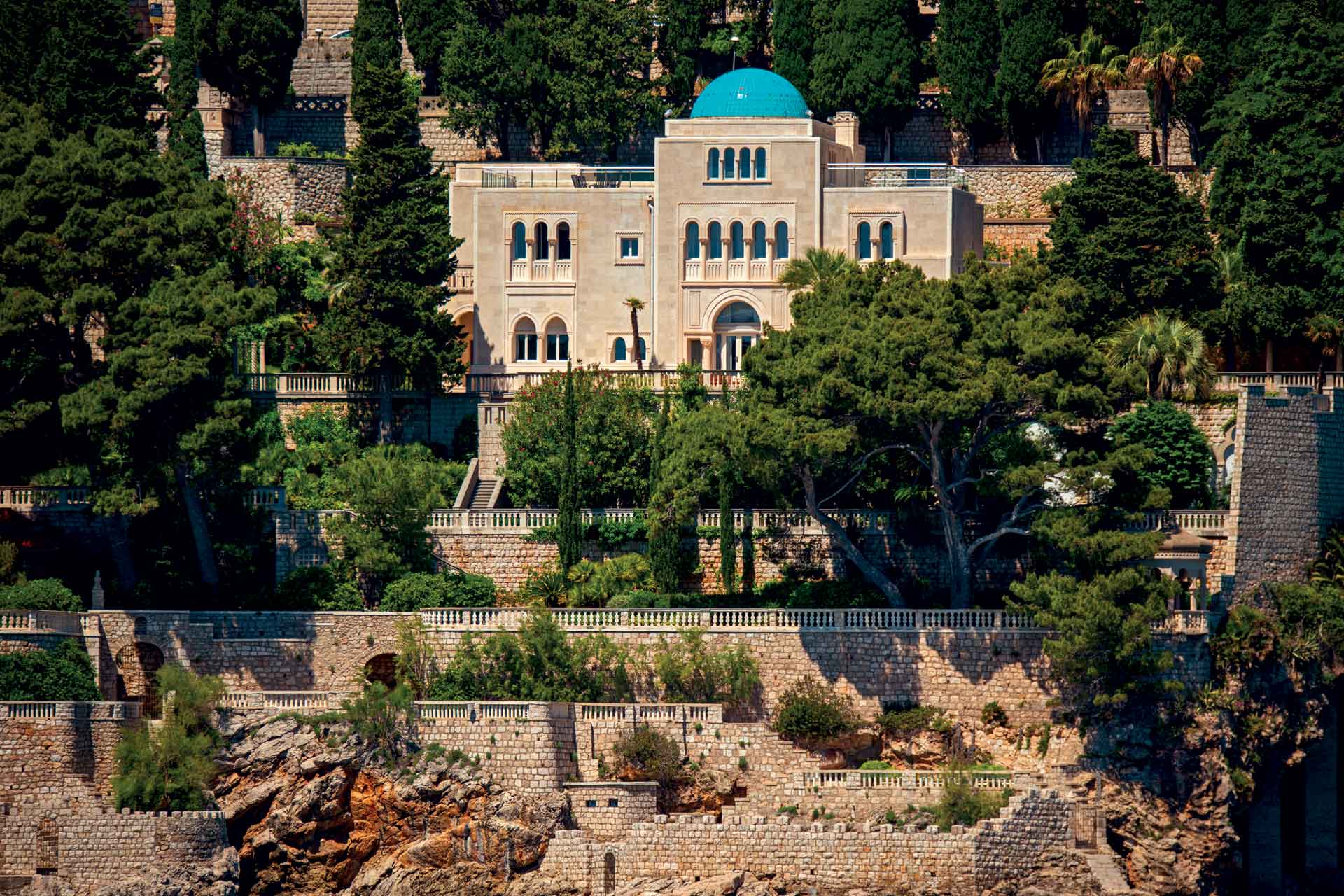 If water polo isn't your thing, take a stroll to the small soccer and basketball court smack in the heart of the city, crowned as the most beautiful court in the world by Architectural Digest. In Dubrovnik, savoring a cup of coffee can be a form of meditation – part of a relaxed Dalmatian way of being known as 'fjaka'. Coffee is more than caffeine – it's a traditional way of life. When meeting Dubrovnik locals, you will often hear 'ajmo na kavu' (let's have a cup of coffee) – even though you may end up drinking something else – an invitation that involves chatting for hours and dressing nicely. So take a seat, enjoy your coffee and enjoy Dubrovnik.
Mount Srđ
Ride up to the top of the Mount of Srđ and enjoy the Old Town, the Adriatic Sea, nearby islands, and a coffee or cocktail. If you are a sunset lover, the golden hour would be your time to visit. Famous and free. Allegedly cursed. The place of stories, mysteries, and legends. Mother Nature has always reigned supreme here.
Lokrum island

Untouched for centuries, Lokrum is a Nature Reserve and a Special Forest Vegetation Reserve, inhabited only by rabbits and peacocks introduced to the island in the 19th century by the Austrian archduke Maximilian. He also started an exotic botanical garden. Once home to Benedictine monks, this island was also a legendary haven for Richard the Lion Heart. Today Lokrum remains a sanctuary – a perfect, crowd-free summer getaway for the people of Dubrovnik.

Text Ana Matušić & Filip Bubalo
Photos Ivo Pervan, Boris Kačan, Archive TZGD