Discover the exclusive Figs and Olives Primošten, an extraordinary real estate investment opportunity for those who seek the ultimate luxury lifestyle on the Croatian coast. With only seven meticulously designed and beautifully appointed villas available for sale, this is a truly limited opportunity for lifelong enthusiasts of the Adriatic Sea
Set in the breathtaking region of Primošten, Croatia, Figs and Olives Primošten offers an unparalleled experience for those who would appreciate mixing the serenity of a real home with sailing in the Mediterranean.
Each villa boasts 4 to 7 bedrooms, private pools, and direct access to the sea with crystal clear waters, providing an idyllic retreat for families or large groups seeking comfort and glamour.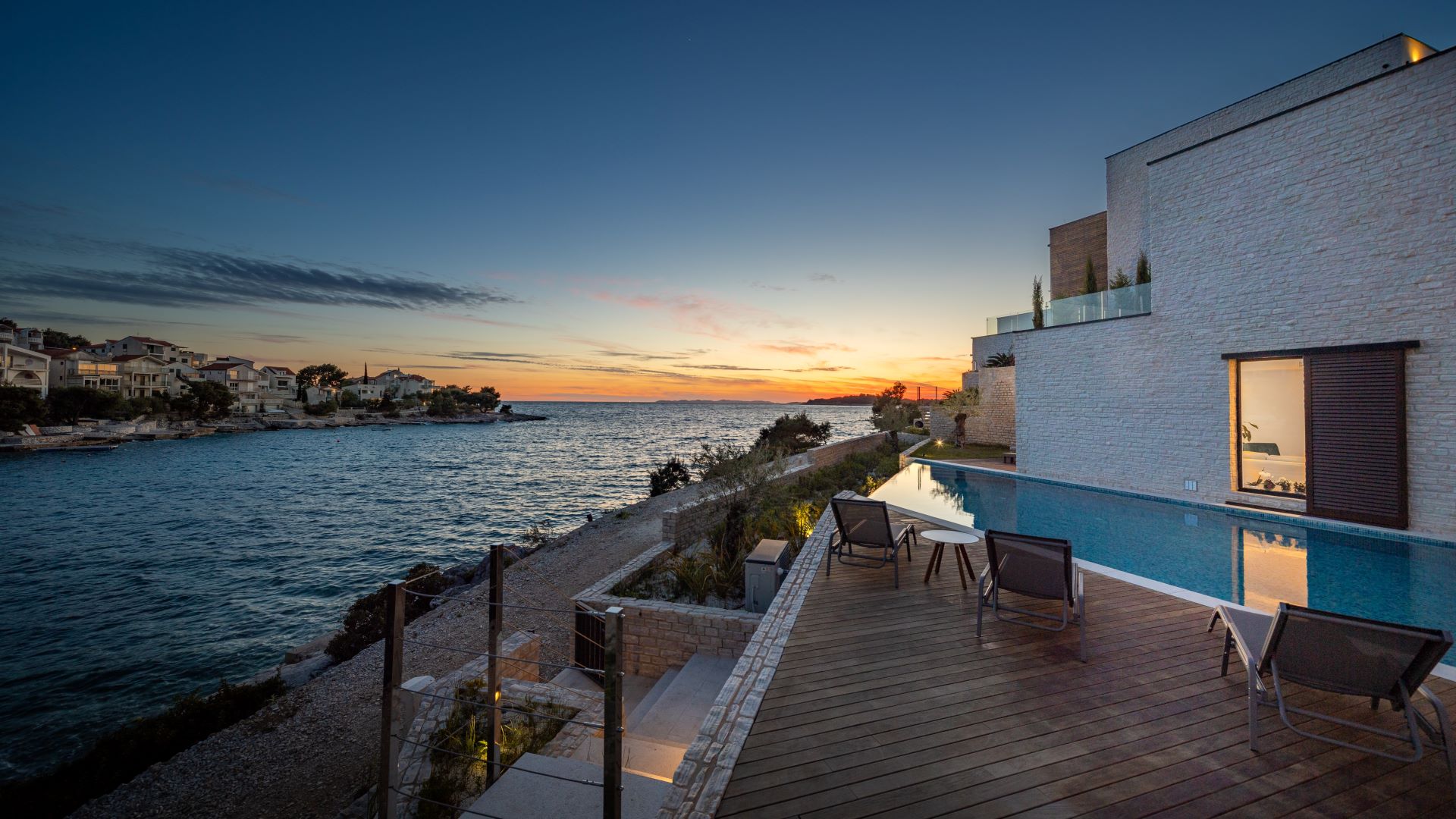 The resort's prime location grants easy accessibility to Croatia's most coveted destinations. Split Airport and Zadar Airport, major marinas, and the A1 highway are all within close proximity, ensuring convenient travel connections for international visitors.
From the resort, you can effortlessly explore the top island destinations, including Kornati, Vis, and Hvar, as well as the renowned Krka National Park.
Immerse yourself in the rich cultural heritage and natural beauty of Primošten, Šibenik, Trogir, and Split, all within easy reach. Indulge in the delights of fine dining restaurants, charming local markets, boutiques, and cultural attractions in these picturesque towns.
Marvel at the UNESCO-listed Šibenik Cathedral St. Jacob and the Renaissance Fortress of St. Nicholas. Uncover the secrets of Diocletian's Palace in Split, a remarkable testament to Roman architecture and history.
One of the standout features of Figs and Olives Primošten is its exceptional accessibility to marinas that cater to yachting and sailing enthusiasts.
The renowned Marina Kremik Primošten is a mere 8 kilometers away, while the prestigious Marina Frapa Rogoznica awaits just 13 kilometers from the resort. For those seeking the utmost luxury, D-Marine Mandalina Šibenik, a world-class marina, is conveniently located a short 19 kilometers away.
As one of the few fortunate owners of a villa in Figs and Olives Primošten, you will relish in the privacy, comfort, and personalized experiences. The villas are designed with the utmost attention to detail, featuring high-quality construction, Mediterranean architecture, and premium finishes.
Enjoy fully furnished living spaces, Italian designer en-suite bathrooms, master bedrooms with terraces and walk-in closets, full-size modern kitchens to cook, host and entertain and floor-to-ceiling window frames that capture panoramic views from every angle.
Beyond the luxurious accommodations, Figs and Olives Primošten presents an array of amenities and activities to enhance your lifestyle. Delight in the landscaped gardens adorned with fig, olive, magnolia, and cypress trees, bougainvillea and jasmine plantations, and sundecks. Stay active on the scenic jogging and biking trail or indulge in a variety of sea sports, sailing, and rafting adventures.
Embrace a life of opulence, where every moment is filled with unforgettable experiences. Seize the chance to become a part of this remarkable haven and embark on a lifetime of unforgettable experiences in one of the world's most captivating destinations.
With its limited availability, this is an investment that guarantees exclusivity and the fulfillment of your dreams of owning a luxurious retreat on the Adriatic coast.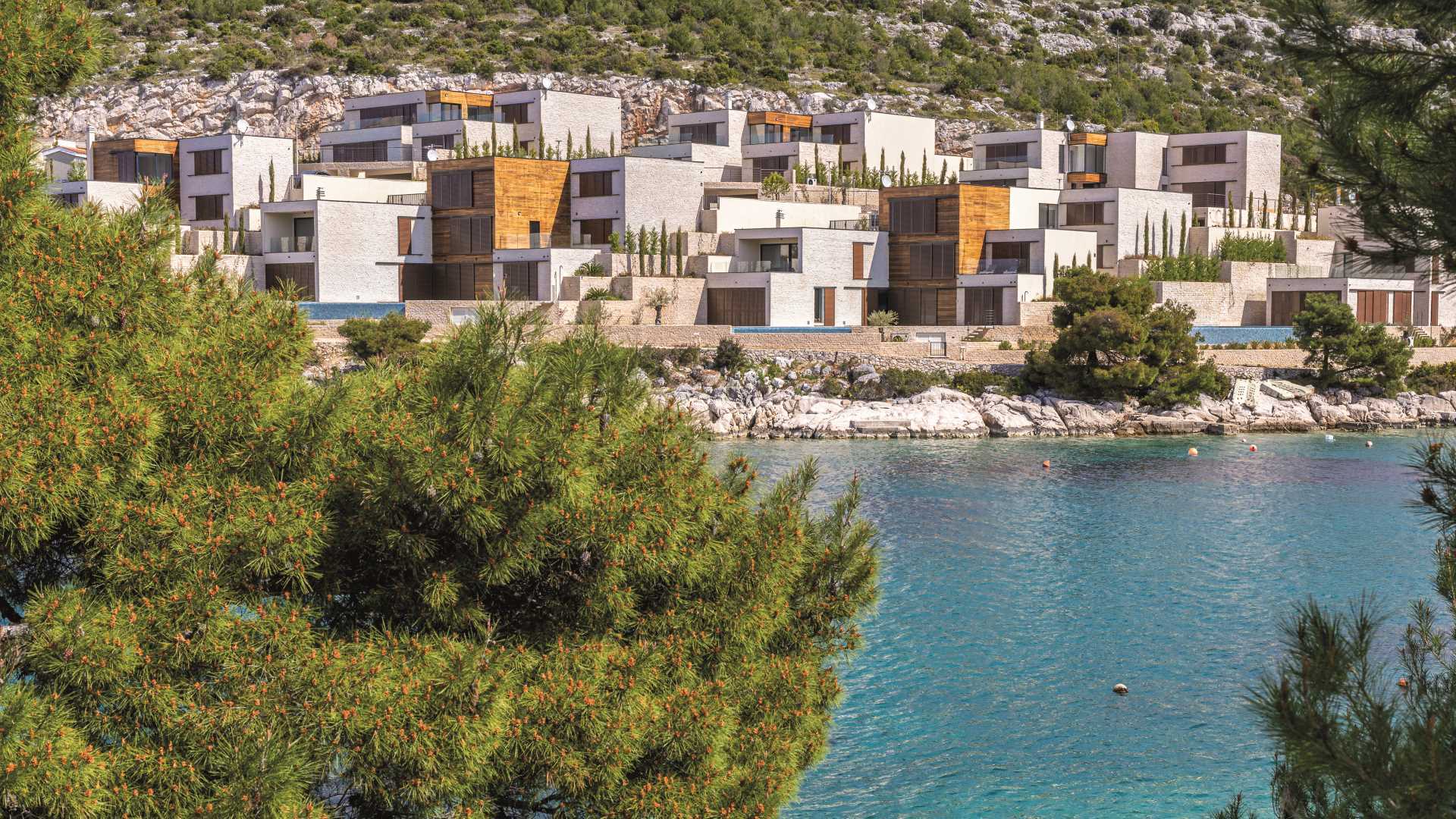 Claim your place in Figs and Olives Primošten before it is too late, and ensure that you stand above the crowd, surrounded by the beauty of the Adriatic sea and the splendor of Croatia's captivating coast.
Don't miss out on this extraordinary opportunity to make your dreams a reality. For more information on Figs and Olives Primošten, please visit company's website.