Futuristic watercrafts captivate with their distinctive designs, promising an entirely novel mobility experience. Step onboard to indulge in an exclusive ambiance, exquisite comfort, and a profound commitment to minimizing environmental impact
Nautilus: Dreams Become Reality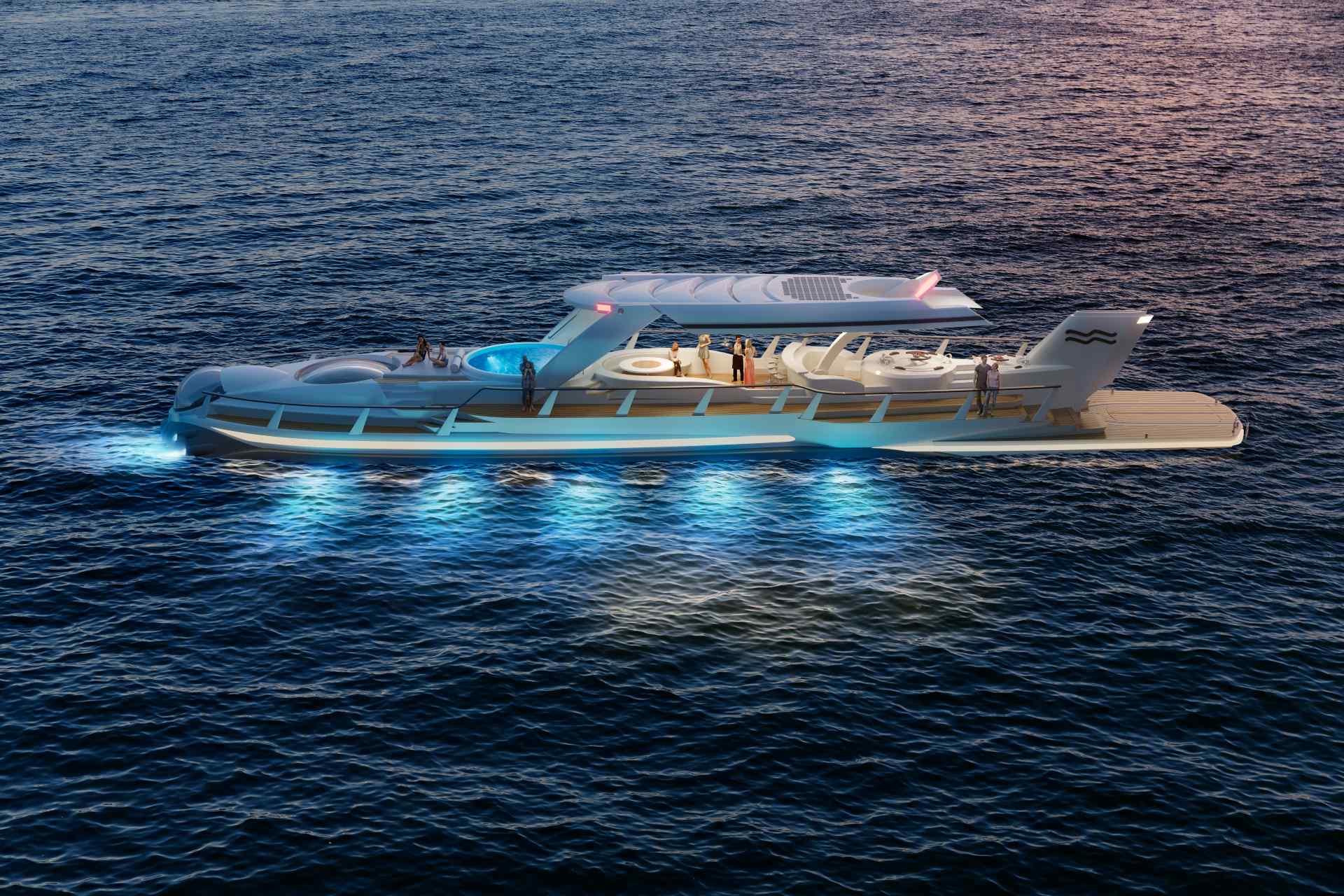 Since Jules Verne's '20,000 Leagues Under the Sea' came out in 1870, people have been dreaming of a luxury yacht with dive capabilities. Since then, inventors have produced a lot of impressive futuristic watercrafts. Unfortunately, not one of these designs has ever been realised. U-Boat Worx has now finally succeeded in engineering a realistic combination of luxury and safety in a fully certified private submersible.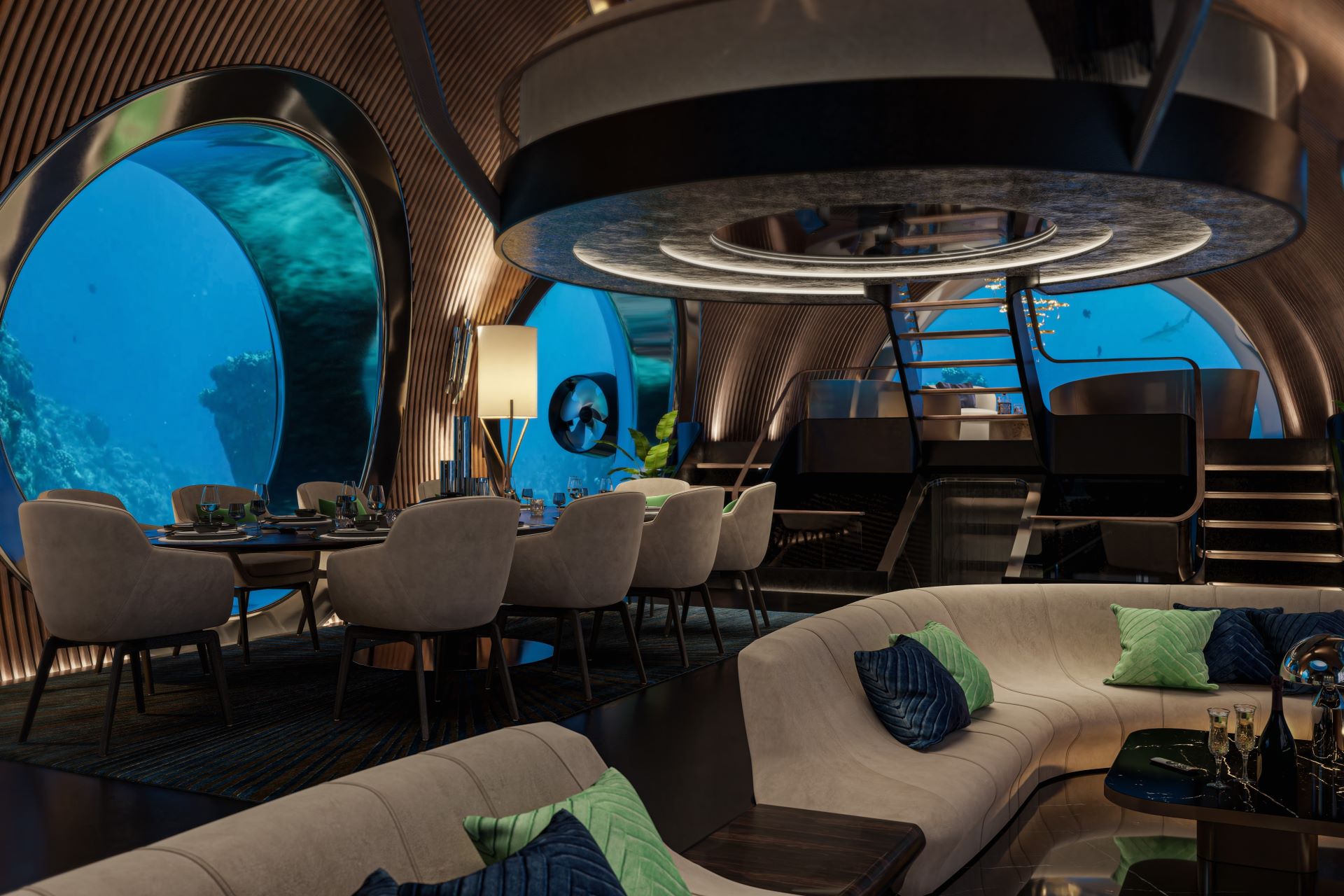 The diesel-electric Nautilus has a depth rating of 200 meters, with a surface cruise speed of nine knots and an underwater speed of four knots. When functioning as a boat, it offers a massive sundeck with a pool, a bar, and a luxurious dining table. The Nautilus interior features a 50 square meters dinner and lounge area, a master bedroom, four staterooms, as well as sleeping quarters for up to six crew. However, interior layouts are fully customisable by the client.
ICON: Sustainable Luxury Water Mobility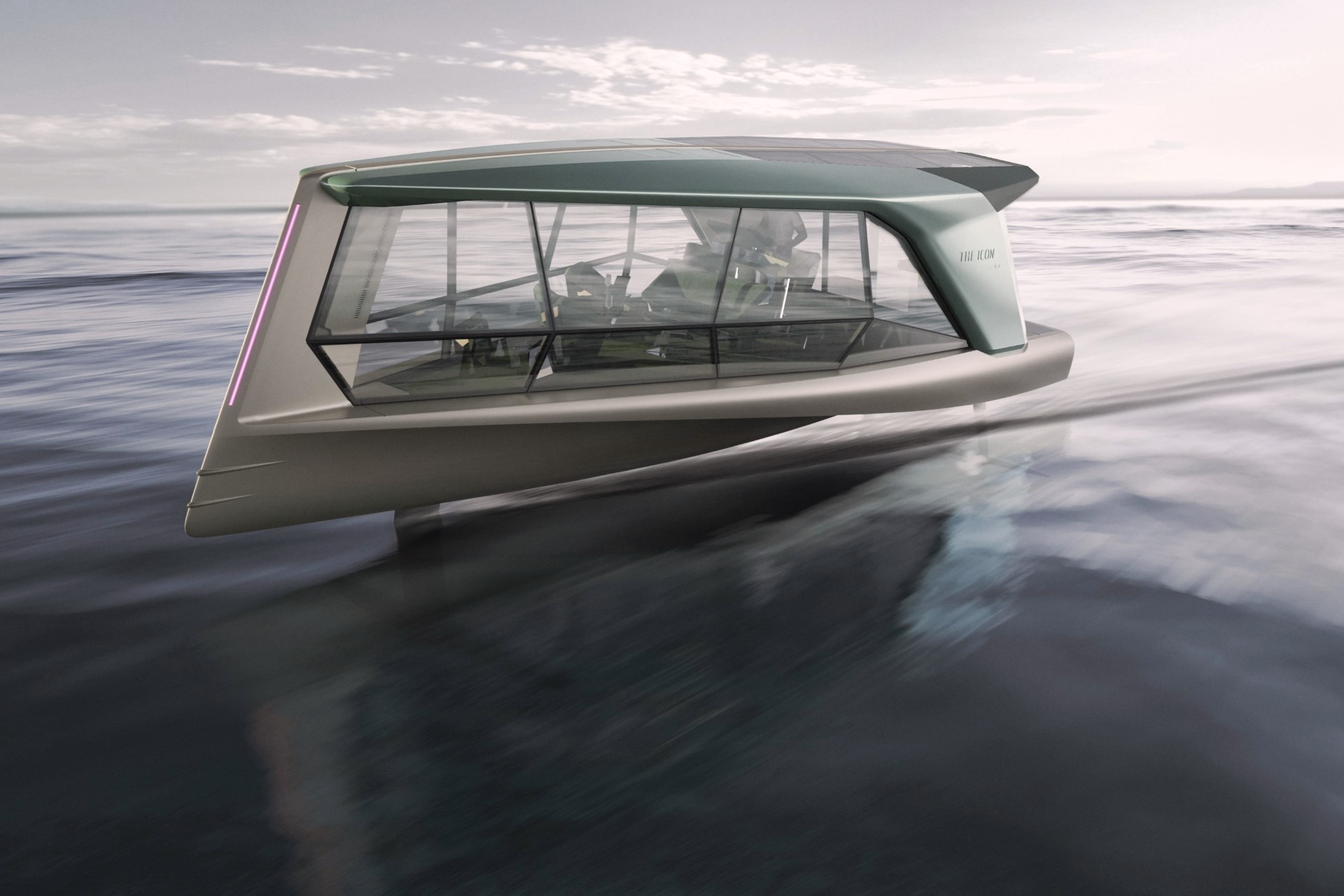 BMW and Tyde presented the ICON, a new flagbearer for sustainable mobility that brings together emission-free travel with a vision of luxury. At 13.15 metres in length and with a top speed of 30 knots, the ICON is a trailblazer for a new breed of watercraft with battery-electric drive. The hull stands out with its origami lightweight structure, while the foiling technology enables a smooth traveling experience.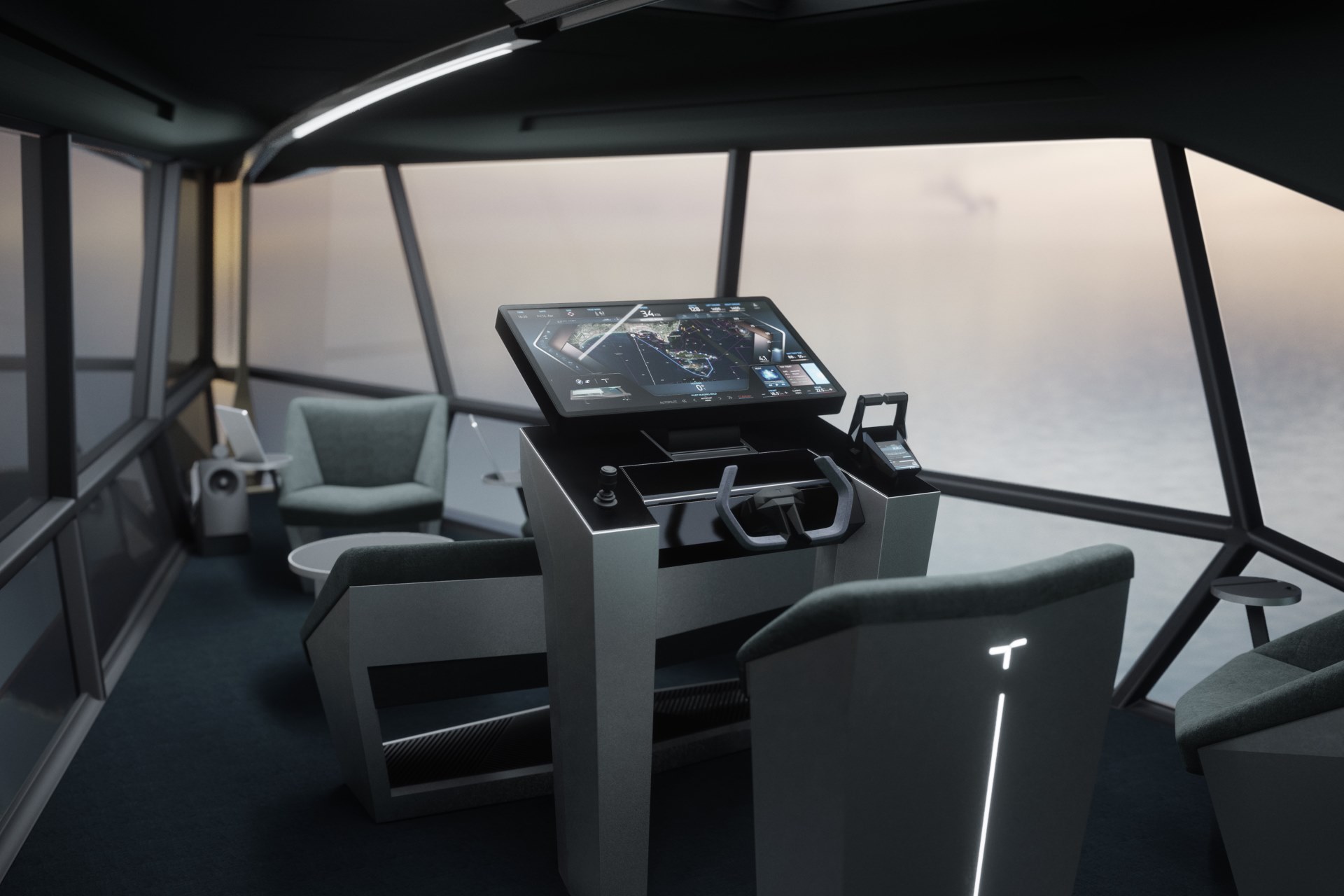 The designers replaced the conventional side sections with large glass surfaces, so passengers can enjoy an extraordinary view. Glass doors provide access to a lounge area which, with its artistically designed furniture, brings to mind a kaleidoscope.
DeepSeaker DS2: Futuristic Undersea Exploration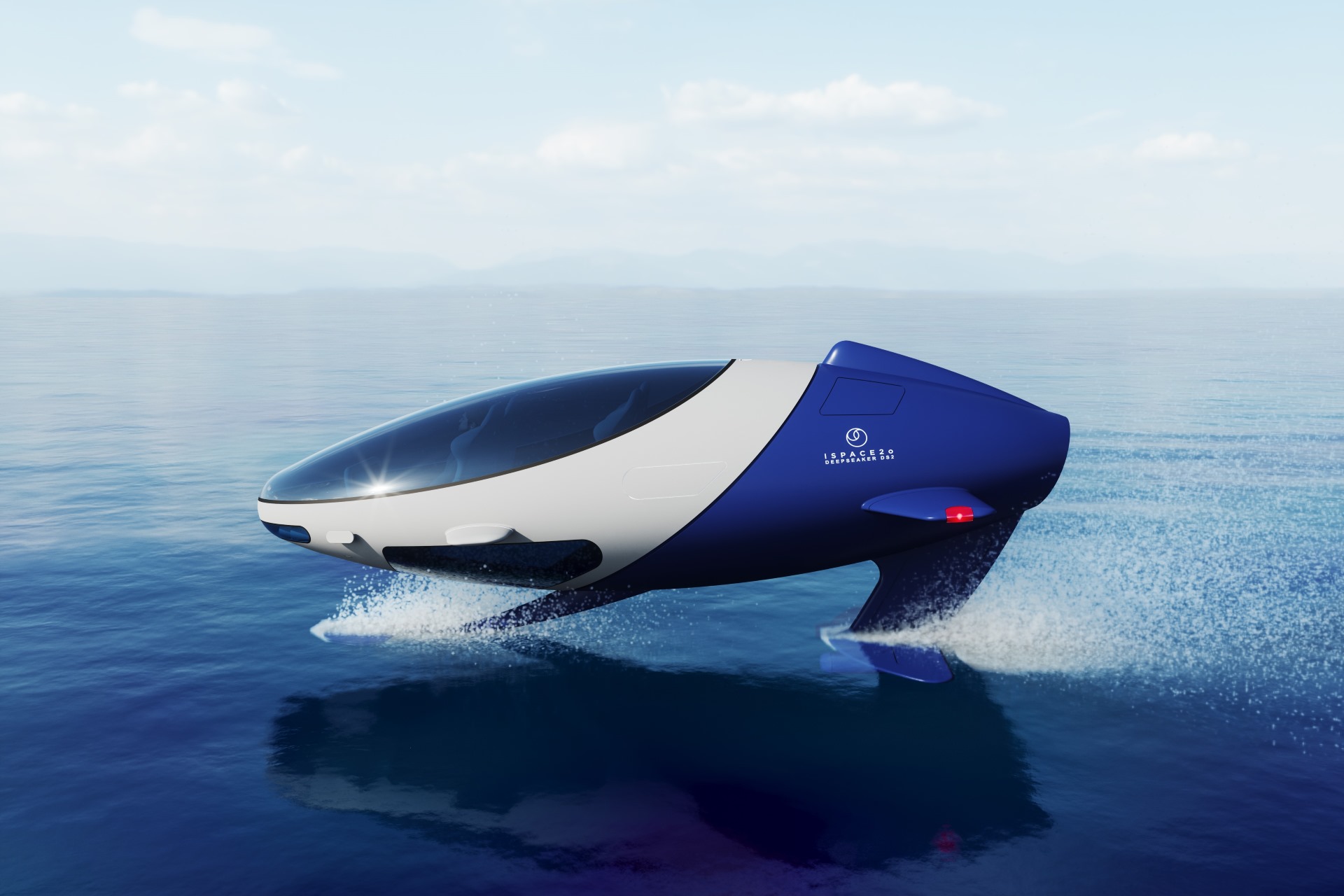 Navigate fast on the water like on a hydrofoil and then dive to explore the seabed as in an ecological submarine with a futuristic design. It seems an impossible dream but DeepSeaker DS2 by iSpace2o will soon become reality. With it's spacecraft looks and its powerboat foiling abilities, the new design by famous italian architect Giancarlo Zema promises a luxurious comfort together with pure adrenaline.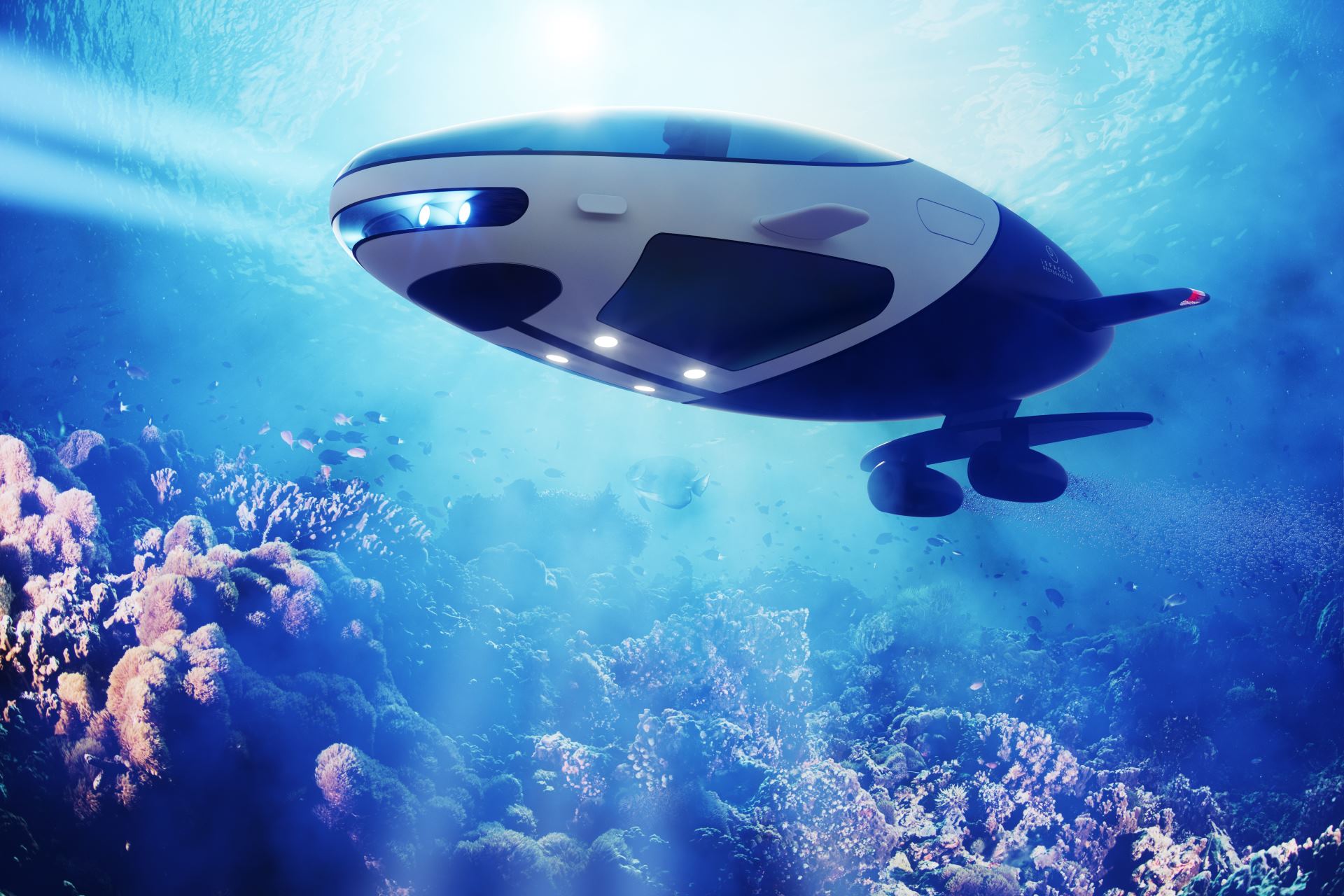 The cockpit can accomodate four people in an automotive style 2+2 seating position. The two supercharged DeepSpeed electric motors by Sealence will push the DeepSeaker DS2 on the water at speeds in excess of 35 knots thanks to retractible foils. Underwater, the wider canopy and the big floor windows allow for greater visibility comparable to flying in an helicopter. The maximum depth of Deep Seeker will be limited to 50 meters.
SeaBubble: Water Travel with a Touch of Luxury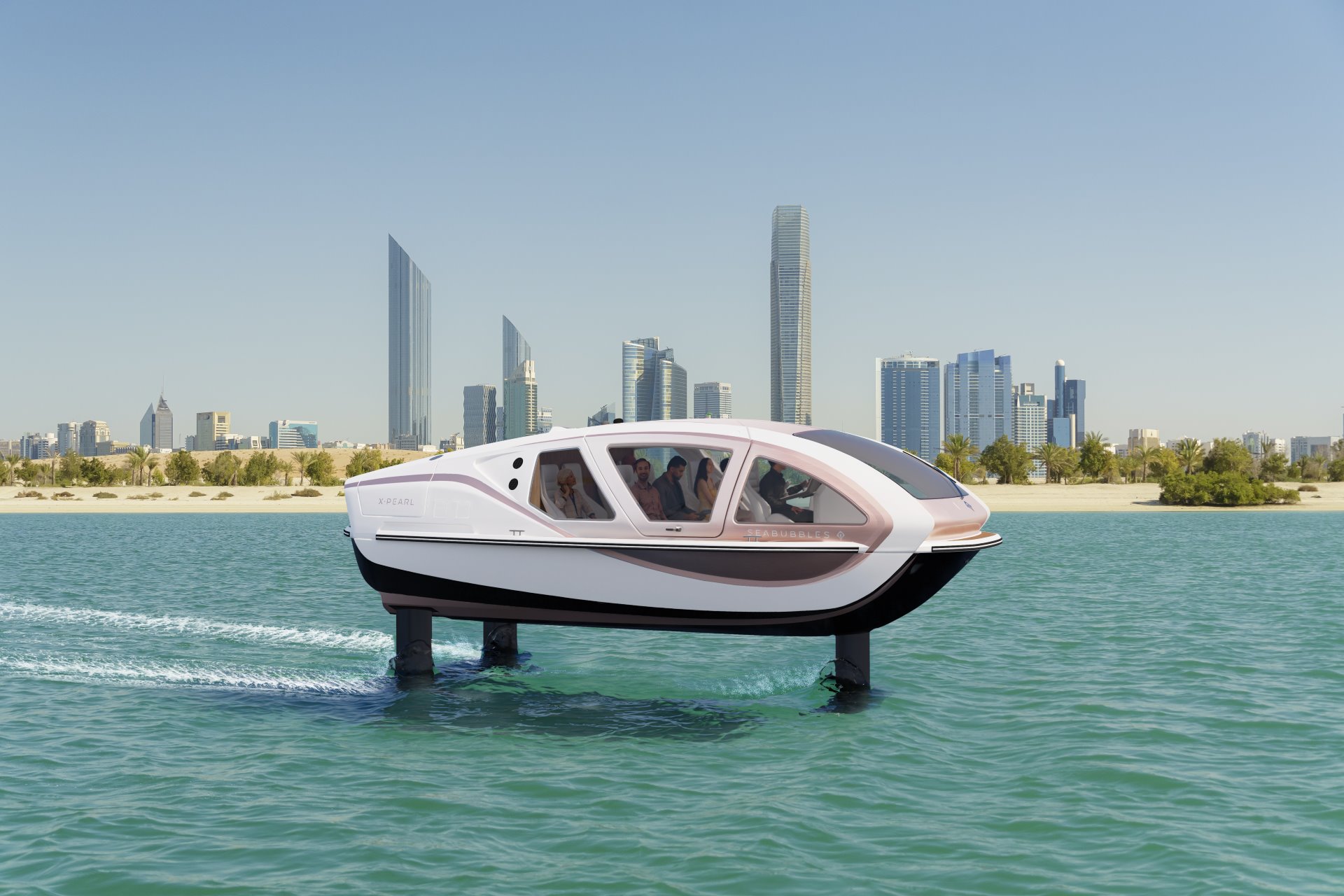 The SeaBubble is transforming sailing both in terms of the sensory experience it offers and its low carbon footprint. This 'zero-noise, zero-emission' flying boat is both comfortable for passengers and environmentally friendly, making it ideal for use in cities and protected areas. The iconic 4 to 5 seat Bubble model is 100 percent battery operated and is able to take off in only three seconds. It has an internal layout akin to a small lounge in which the passengers can relax and get away from it all while Bubble travels at a cruising speed of 13 knots.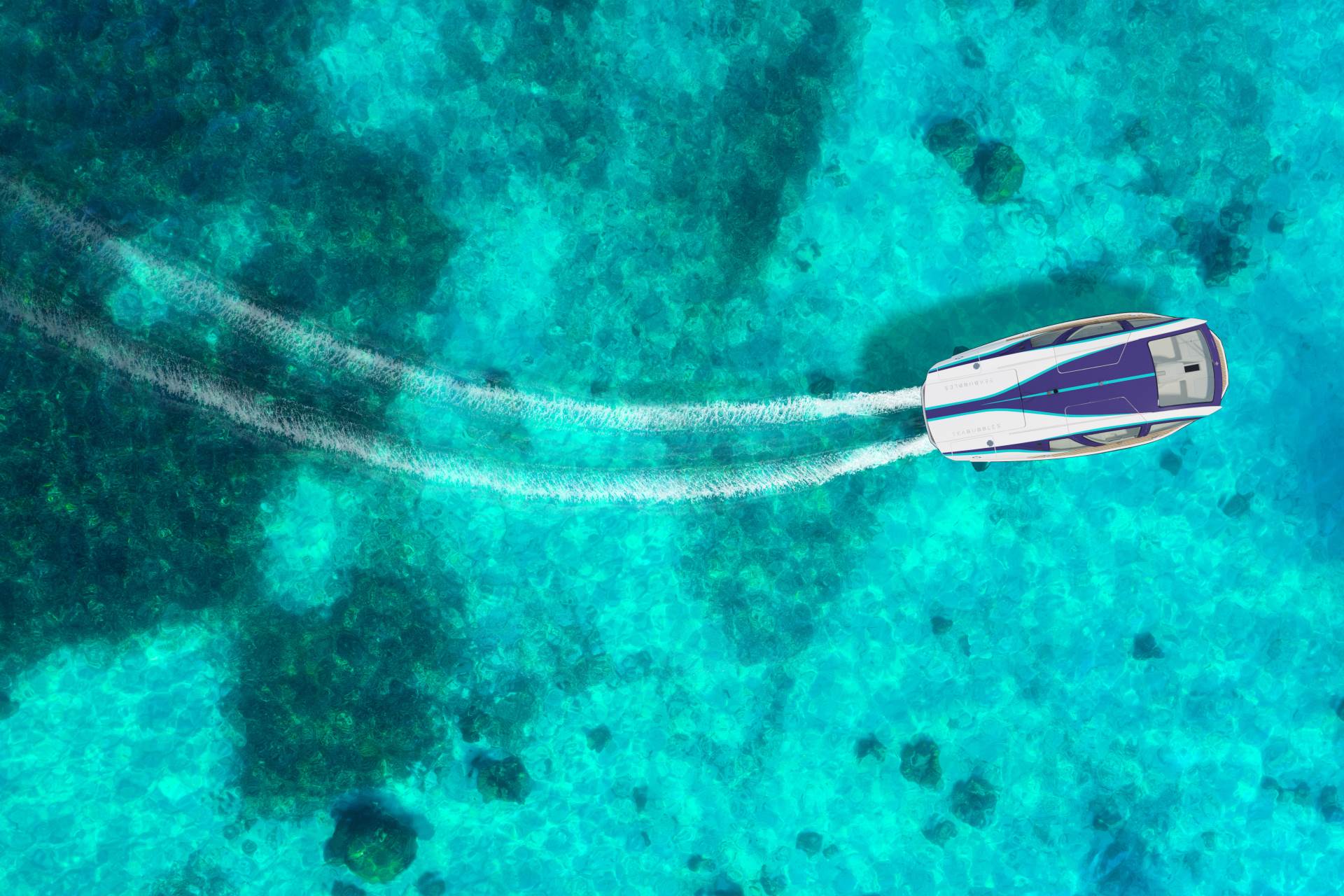 The SmartBubble is the latest addition to the SeaBubbles range. Bigger than the other models, it is available in a fully electric version with batteries or with a hydrogen fuel cell. This 8 to 12 seat water taxi can offer a greater energy capacity, carry more passengers and sail closer to the shore thanks to its retractable foils.
Candela P-12: Redefining Water Commuting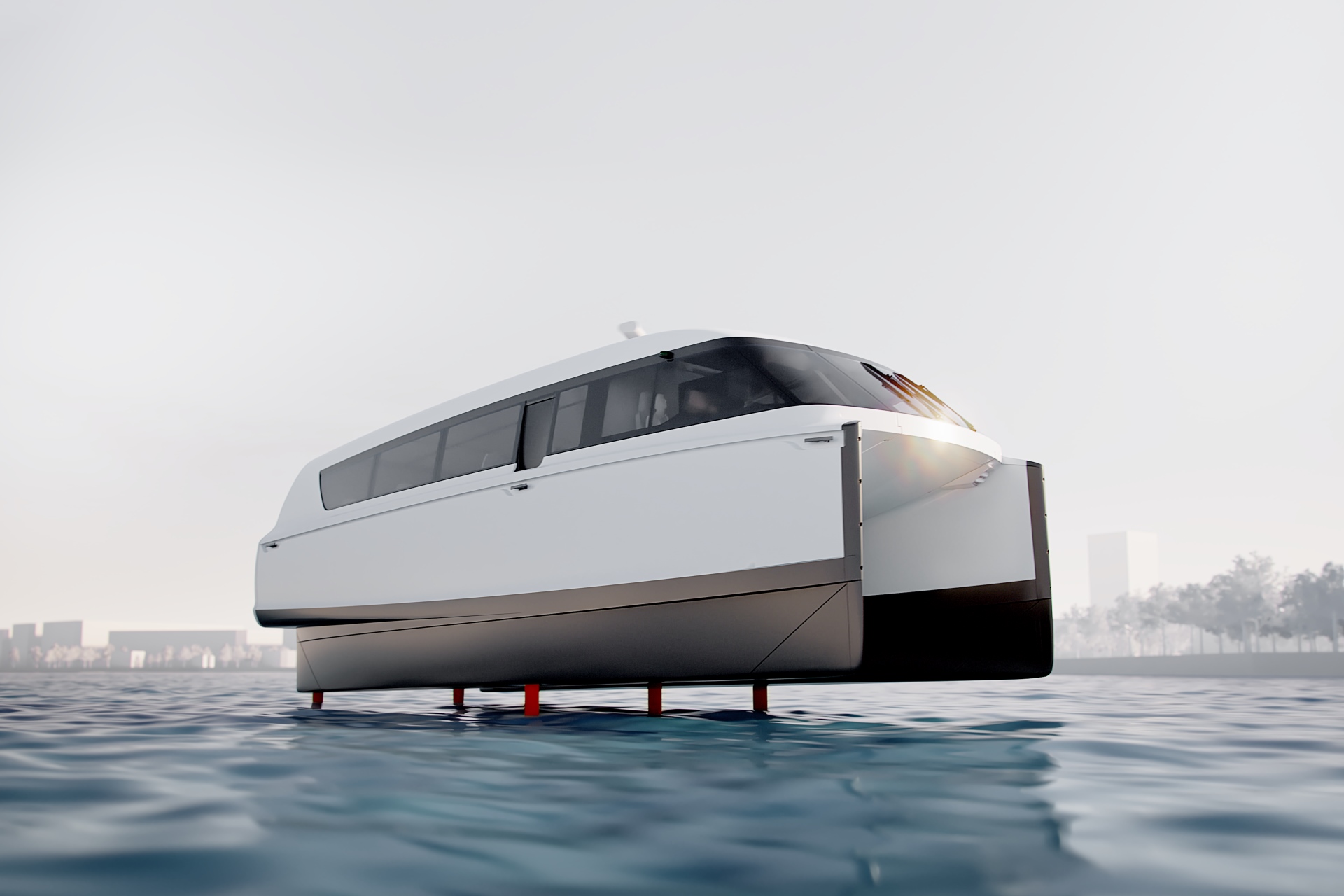 The Candela P-12 Shuttle is an innovative hydrofoiling electric ferry that will reduce emissions and slash commuting times. Flying across the water, the 30-passenger electric vessel has a speed of 30 knots, allowing for an unprecedented range of 50 nautical miles. Using the equivalent of 0.1 kWh of electricity, this futuristic watercraft is more energy efficient than a hybrid electric bus.
Also, with up to 200 kW DC charging, it can charge its battery in under one hour. The Candela P-12 will also elevate passenger experience to an entirely new level, thanks to the Candela Flight Controller which regulates the hydrofoils and ensures a steady, smooth ride in adverse weather.
Text Ivana Nedoklan
Photos U-Boat Worx, TYDE, Candela, iSpace20 & SeaBubbles