Italian jeweler Damiani and their partner Mamić 1970 marked their partnership and the beginning of the upcoming celebration of 100th anniversary of the Damiani brand through a unique High Jewelry exhibition. Vice President of the Damiani Group, Giorgio Damiani joined the celebration and presented some of the most valuable jewelry creations to the guests
It is not often that a vice president of a famous jewelry company personally presents the most beautiful archival pieces of jewelry to clients, but in the world of luxury, there aren't that many brands that have been owned by the same family for an entire century. At an exclusive gala dinner organized by the brand's partner – the renowned company Mamić 1970 – at the Esplanade Hotel in Zagreb, Giorgio Damiani expressed his heartfelt gratitude for the support that the partner have been showing them for years, and presented some of the most beautiful pieces from the High Jewelry collection, handmade in the Damiani Group manufacture.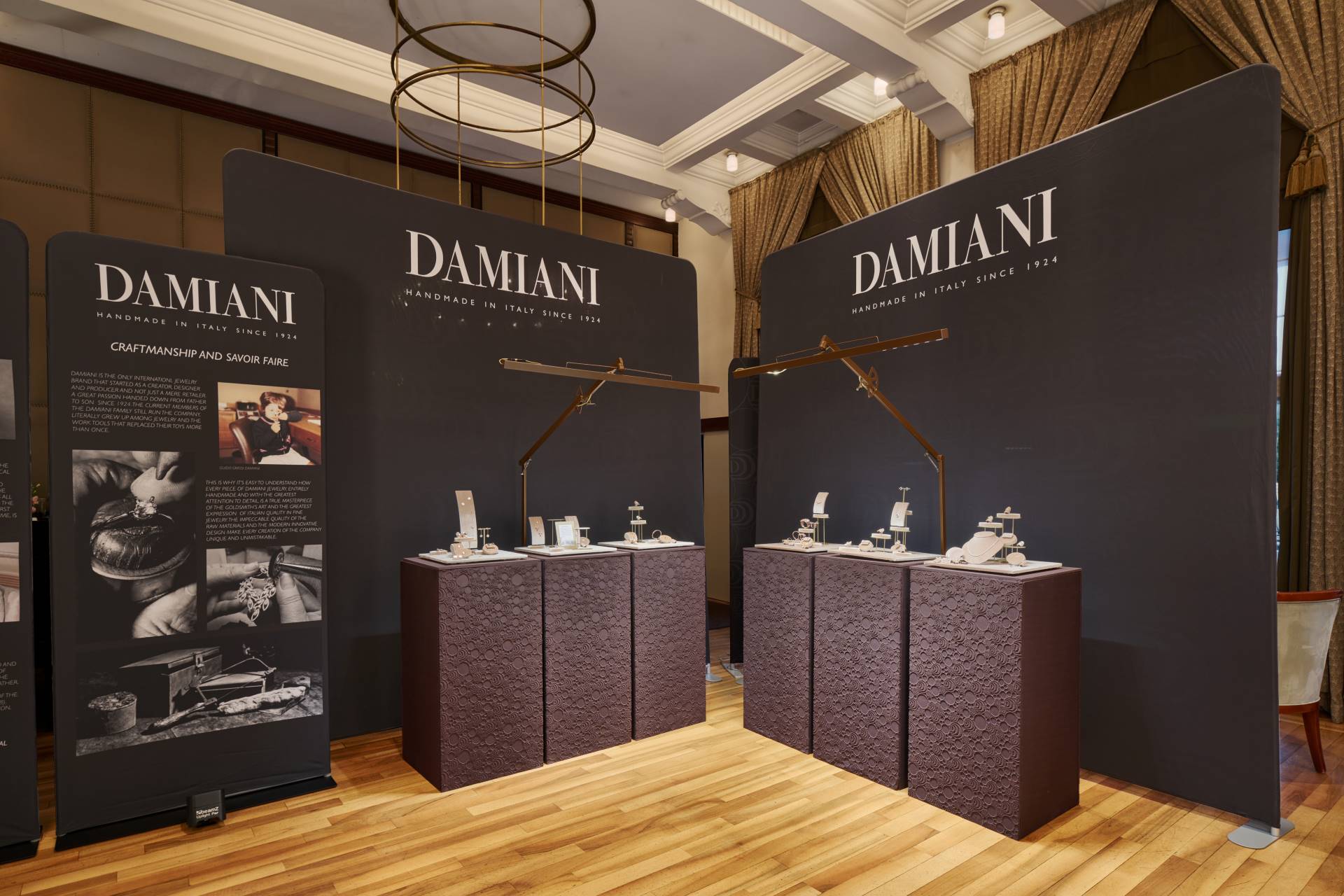 HOW TO REMAIN YOUNG WHEN YOU'RE A 100 YEARS OLD?
You have always be up to date, the same age with young generation. But the most important thing is that you have to be aware of your past and tradition, and a unique heritage that we want to pass on to our children.
TRADITION AND PASSION FOR JEWELLERY MAKING HAVE BEEN PASSED DOWN THROUGH THREE GENERATIONS IN THE DAMIANI FAMILY. HOW HAS IT INFLUENCED YOUR APPROACH TO THE GOLDSMITH ART?
My grandfather Enrico started the company in 1924. Than my father Damiano and my mother Gabriella strongly created the brand with the new marketing strategy. For me it was very natural to chose that direction and I've never thought about doing other things in my life. At the same time I was lucky because my parents never pushed me into obligation, I always felt that this is a fantastic world. Looking them working with such a great passion, together with my sister Silvia and my brother Guido I wanted to continue and create even more than our parents did. So we started the process of internationalisation of Damiani Group, creating the network of more than 60 boutiques in world's main luxury shopping streets.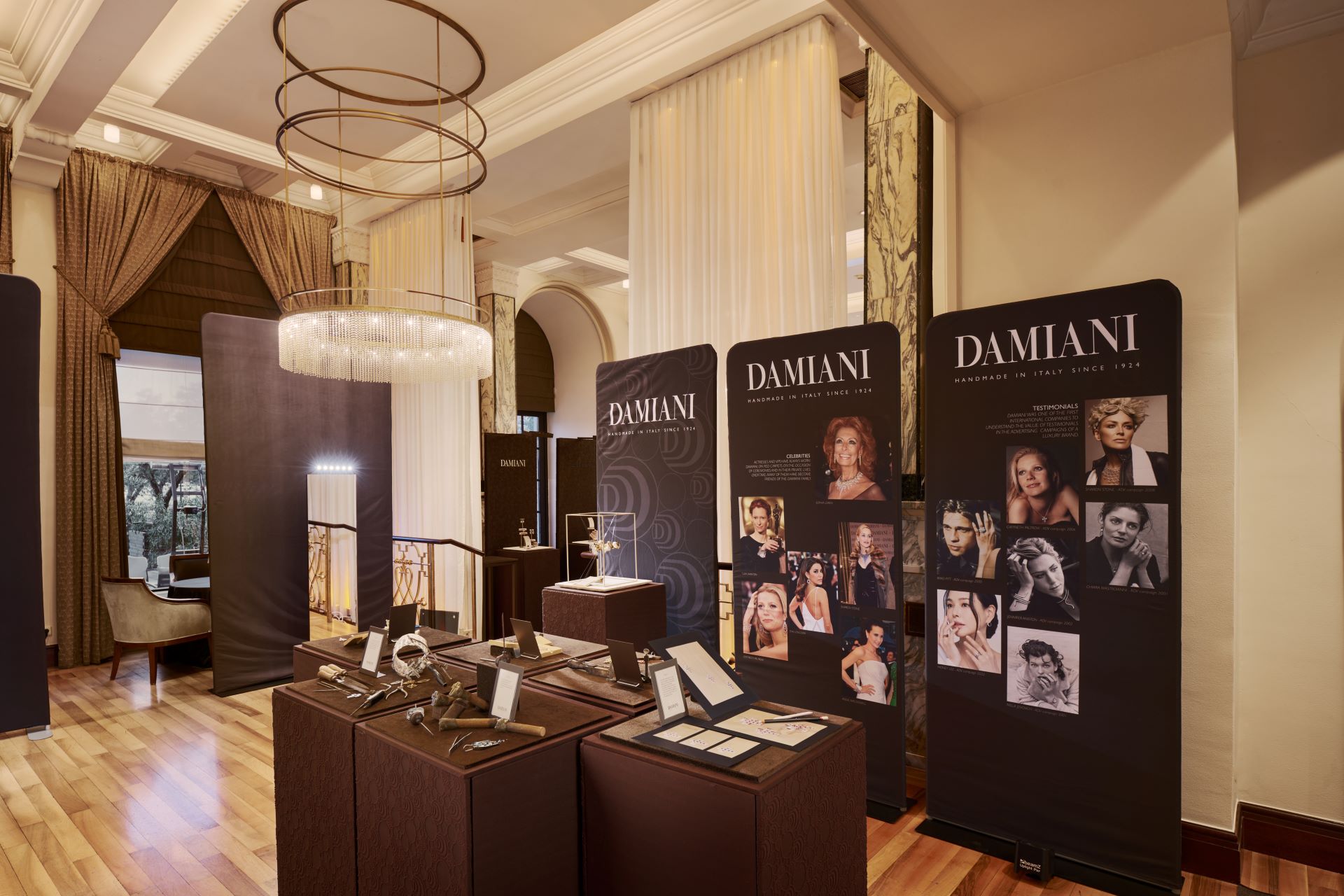 HOW WAS IT PLAYING WITH THE DIAMONDS FROM AN EARLY AGE?
My parents worked very hard, we lived in the same building where our manufacture was. Valenza is a very small city, 25.000 inhabitants only, and it is normal to work in a factory and come home for a lunch break. On Sunday morning we were allowed to come to my fathers office and to keep us busy, he gave us little envelopes to put diamonds inside. We very paid for that job, symbolically, but to feel that we contribute. I wanted to work in the factory, more than six months I spent setting and learning the art of craftsmanship. It helped me a lot to understand the business.
IS IT DIFFICULT NOWADAYS TO FIND A GOOD CRAFTSMAN'S?
Very difficult. In last twenty years we've lost a lot of craftsmen because young people prefer to work in a banks. Valenza is very important district in Italy, always been fantastic for the jewellery and Damiani family is important part of that tradition. So in Valenza we established a very special academy to train a new generation. Young people from all over Italy spend with us several months, we teach them different skills and the best ones stays in a company. Almost 400 people work in our factory in Valenza, basically in production and logistic centre.
WHAT DO YOU CONSIDER AS THE CRUCIAL MOMENTS IN A BRAND HISTORY, IN A TERMS OF DESIGN AS WELL AS IN A TERMS OF BUSINESS DECISIONS?
Basically, every year there is some crucial moment. But for us it was when our father passed away in 1996 in a car accident. Me, my brother and sister were very young and my mother had to decide what to do with the company. We did not have enough experience but the most important decision was that we will be united and create and develop our business. Huge challenge but we made it. My father was a very strong figure and respected man – real padre padrone. His death was a drastic moment but at the same time a challenge in a terms of leadership and now we could say that he would be very proud of us.
HOW DOES THE NEW GENERATIONS OF DAMIANI BRAND LOVERS ACCEPT AND TREAT YOUR JEWELLERY: AS AN EMOTIONAL MATTER OR AS A GOOD INVESTMENT FOR THE FUTURE GENERATIONS?
Depending, but the young generation is very important for us strategically. Nowadays everything is so fast because of the social media, so our company follows that rules. Great example of approaching the young generation is our new collection Belle Epoque Reel, the reinterpretation of one of our traditional bestseller collection Belle Epoque. The new rings and necklaces in white, yellow and rose gold, enriched by the purest diamonds, presents circles and rectangles, when caressed rotates and comes to life, just like a Reel. Cinema and visual arts that inspired the original Belle Epoque collection, become digital and in much more contemporary way gave us a new success. You know, young generation also like to be recognised, to find some iconic pieces that can remain for a long time.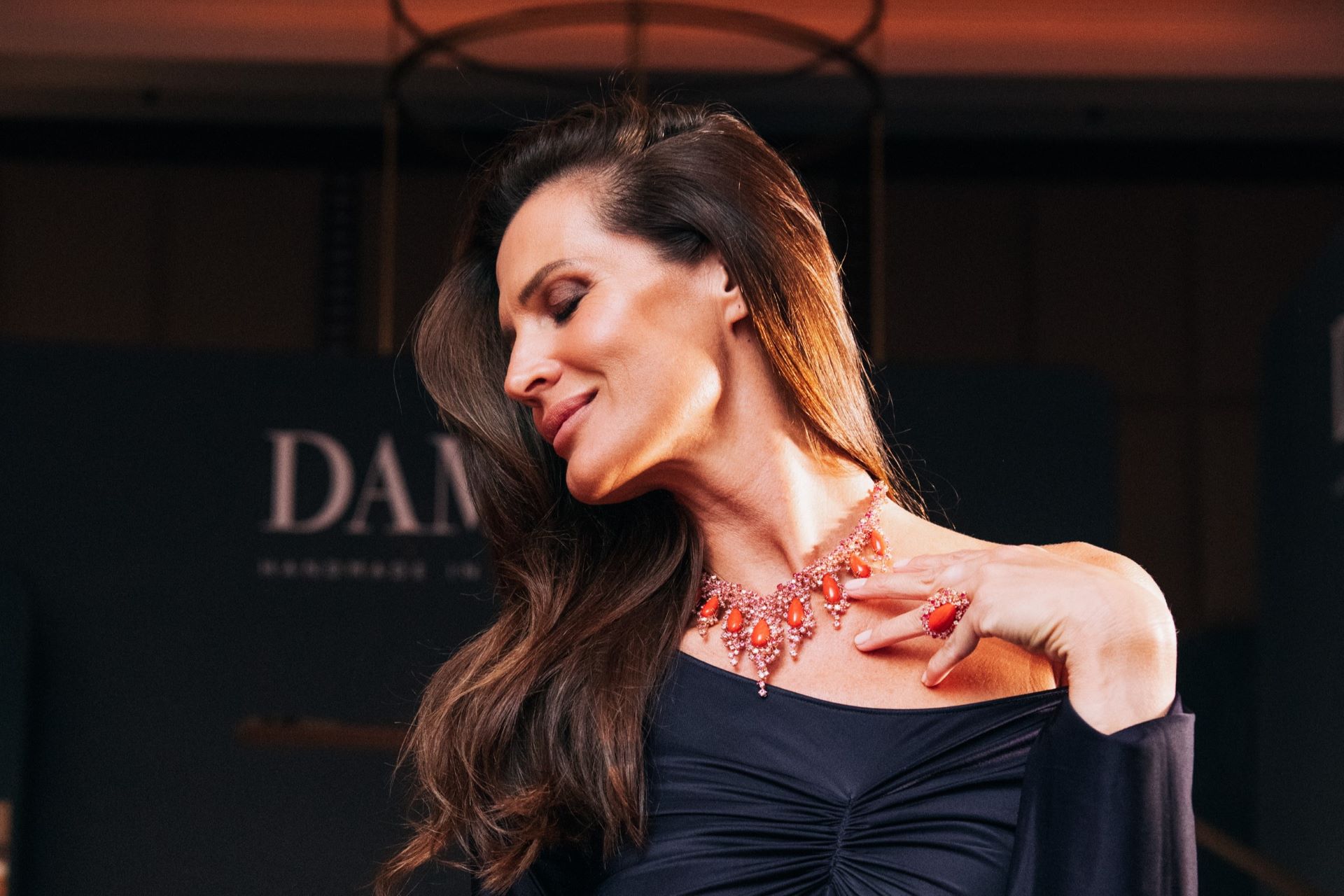 WHAT INSPIRED DAMIANI'S INVOLVEMENT IN ETHICAL INITIATIVES, SUCH AS THE CLEAN WATER PROJECT IN AFRICA?
My grandfather and my father were always saying: nature gave us a beautiful things, our job is to make them more beautiful! Our materials – diamonds, rubies and emeralds – come from the nature. For us they are precious so we have to be nice to the nature. We started the Clean Water Project with Sharon Stone, she's always been our brand ambassador, and is a very good friend of our family. In Africa the biggest problem is still an access to clean water, so since 2011 Damiani Group has financed the construction of over 80 wells and provide clean water to more than 10.000 people.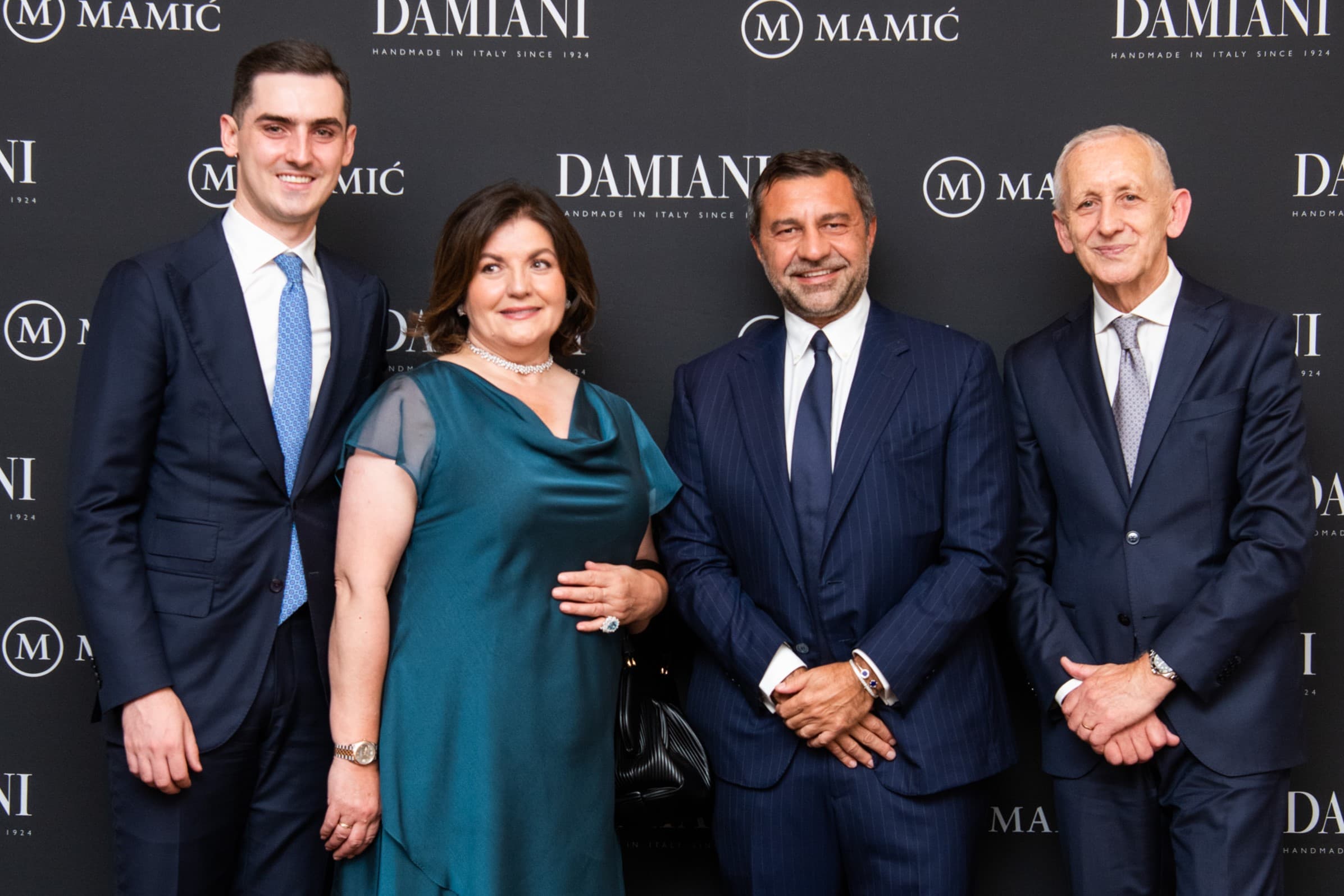 WHAT LEGACY DOES THE DAMIANI FAMILY HOPE TO LEAVE IN THE BEAUTIFUL WORLD OF FINE JEWELRY?
We strongly believe in design, we won 18 Diamonds International Awards – the Oscar of the jewellery world – more than any other jewellery brand in history. For us is very important that consumers remember Damiani brand for its design and creativity.
Explore the world of daring Damiani jewelry at the Mamić 1970 boutique in the centre of Zagreb in 7 Frane Petrića Street.
Text Dubravka Tomeković Aralica
Photos Mamić 1970