This charming archipelago between Korčula and Lumbarda is a popular stopover spot for yachts looking for some privacy and unspoiled beauty
Half way between the waters of Split and those of Dubrovnik lies a charming little archipelago locally known as Korčulanski škoji. This picturesque microcosm stretches over 20 or so islands big and small, and is equally beloved among the locals and passing yachts.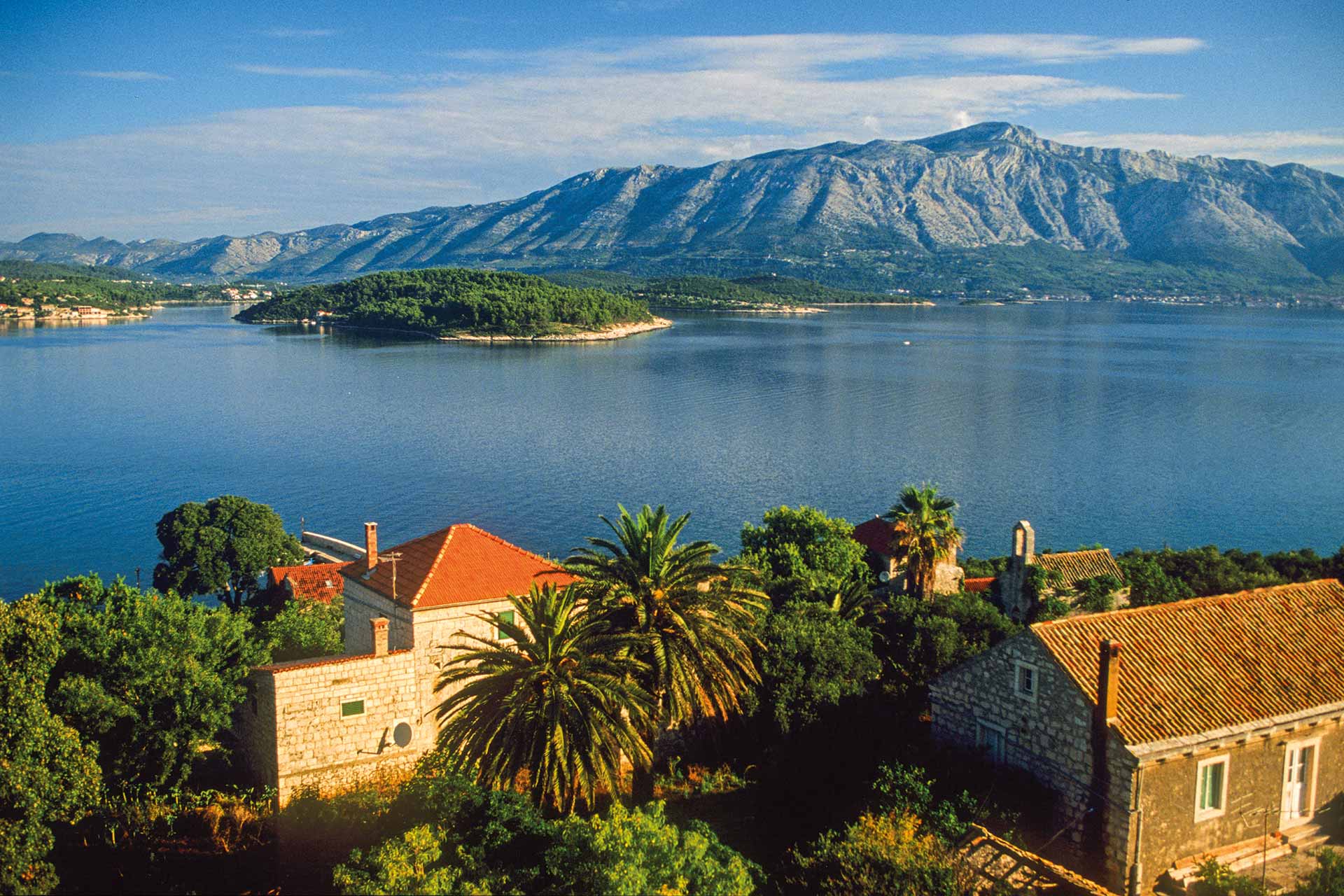 On its western side lie the impressive city walls of old Korčula town, on its eastern side Lumbarda, Greek colony founded in the 4th century and the birthplace of the local wine cultivar, grk (Greek).
Badija Island, the kingdom of deer near Korčula
The largest island in this small archipelago is Badija, best known for the Franciscan monastery rising above it. A popular anchoring spot for yachts in passing on its southern shore is well protected from northerly wind, just make sure you tie your yacht to the shore.
The island is bordered by a long and wide natural promenade, where – in the shade of tall pine tress – live animals big and small, including deer, so take your time strolling along, and open your eyes. These elegant animals sometimes come all the way to the monastery, and many of them are so used to tourists they will happily be eat out of the palm of your hand.
Vrnik Island
The only inhabited island in the archipelago is Vrnik, whose beauty is enough to make many a yacht swerve out of her route and anchor there. The island is best known for quarries, where pristine white stone has been harvested for centuries and used in building not only locally, in Korčula and Dubrovnik, but also Istanbul, Venice, Budapest and Zagreb, and if you ask locals, allegedly the White House, too.
YACHT SUGGESTION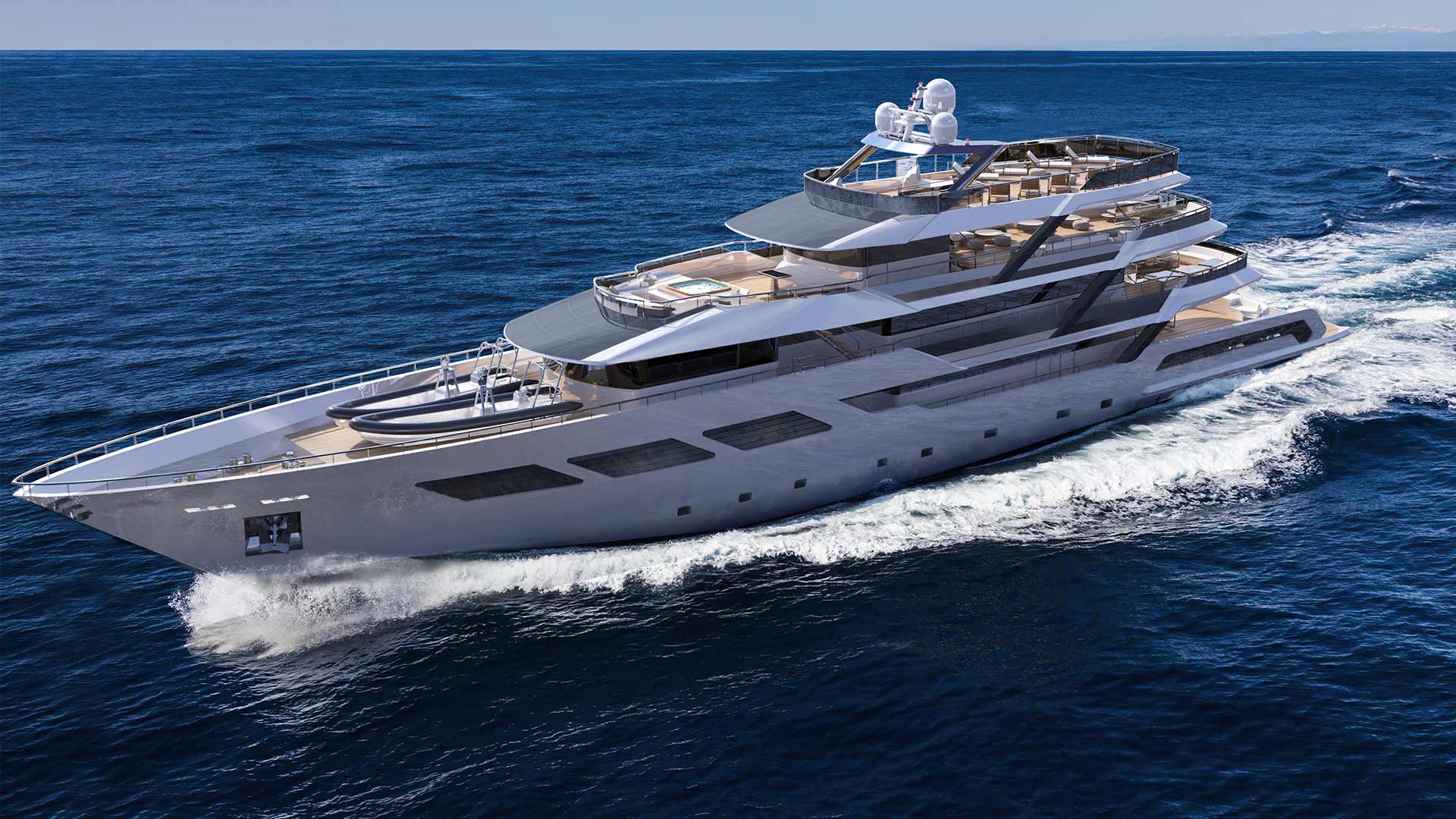 Luxury superyacht Argo represents a 5-star floating resort specially designed for large charter parties. This brand new yacht with 5-decks is custom-built by ICY and accommodates up to 26 guests. Besides numerous amenities and water toys, the 14-member crew service will make your stay on Argo a superb cruising experience.
In these last years, this miniature island has gained popularity among the in-crowd – but seeing how tiny it is, the crowd is rather limited to a number of lucky visitors who get to enjoy privacy and pristine nature. Larger yachts can anchor safely along its southern shores. The most attractive island in the Korčula archipelago is Stupe, famous for its turquoise lagoon, offering no protection from any wind, and thus mostly popular for day trips.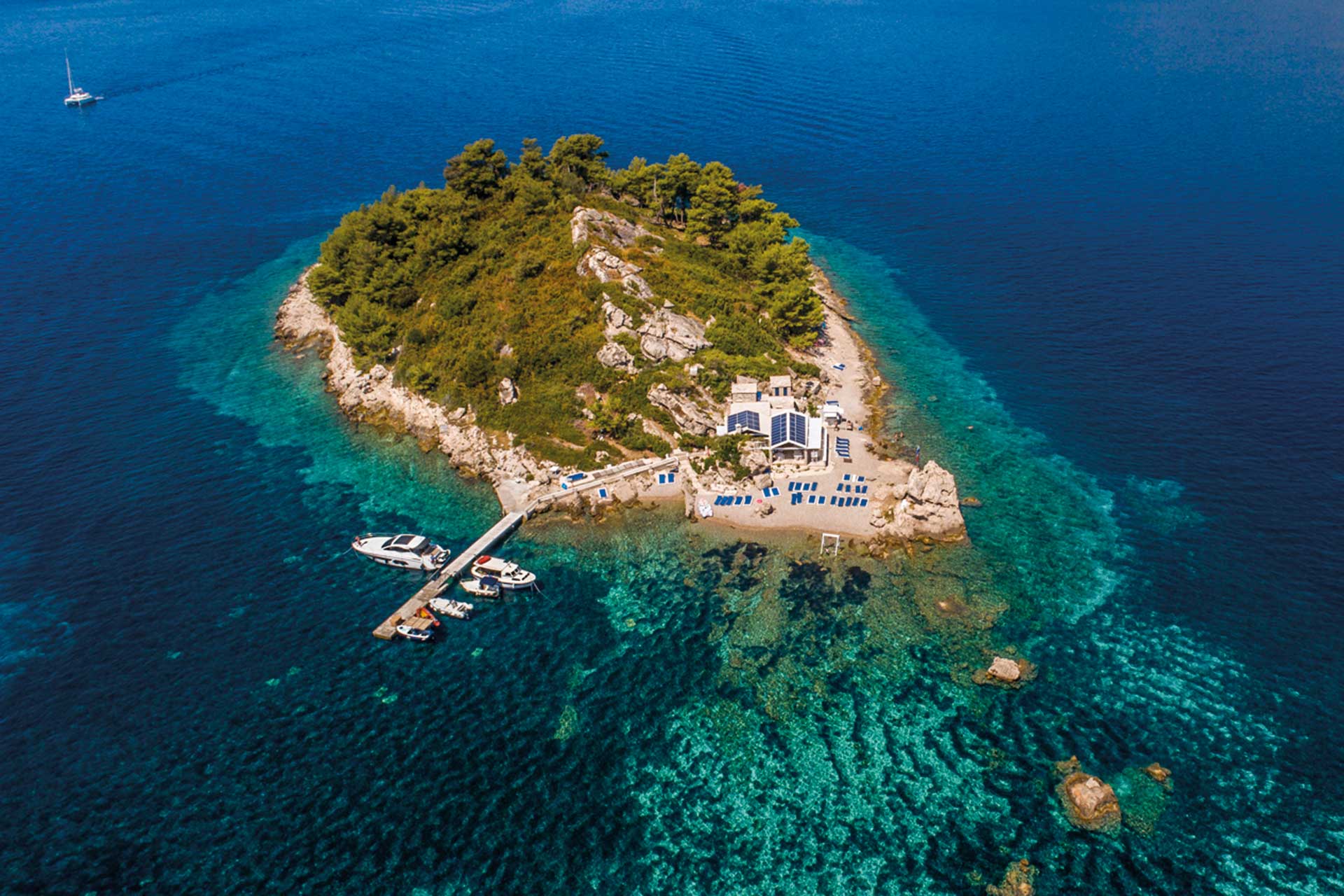 Moro beach bar Stupe, attractive place near Korčula
With little to no wind, though, Stupe is safe enough for a romantic night at anchor, or moored near Moro Beach Stupe, an exclusive beach bar with unique atmosphere and Instagram-worthy details, like their swing above the sea or cozy beach beds. This mystical place is so easy to dive into and forget the time before you arrived there, especially if you literally take a dive and lose yourself in the endless blue beneath the surface.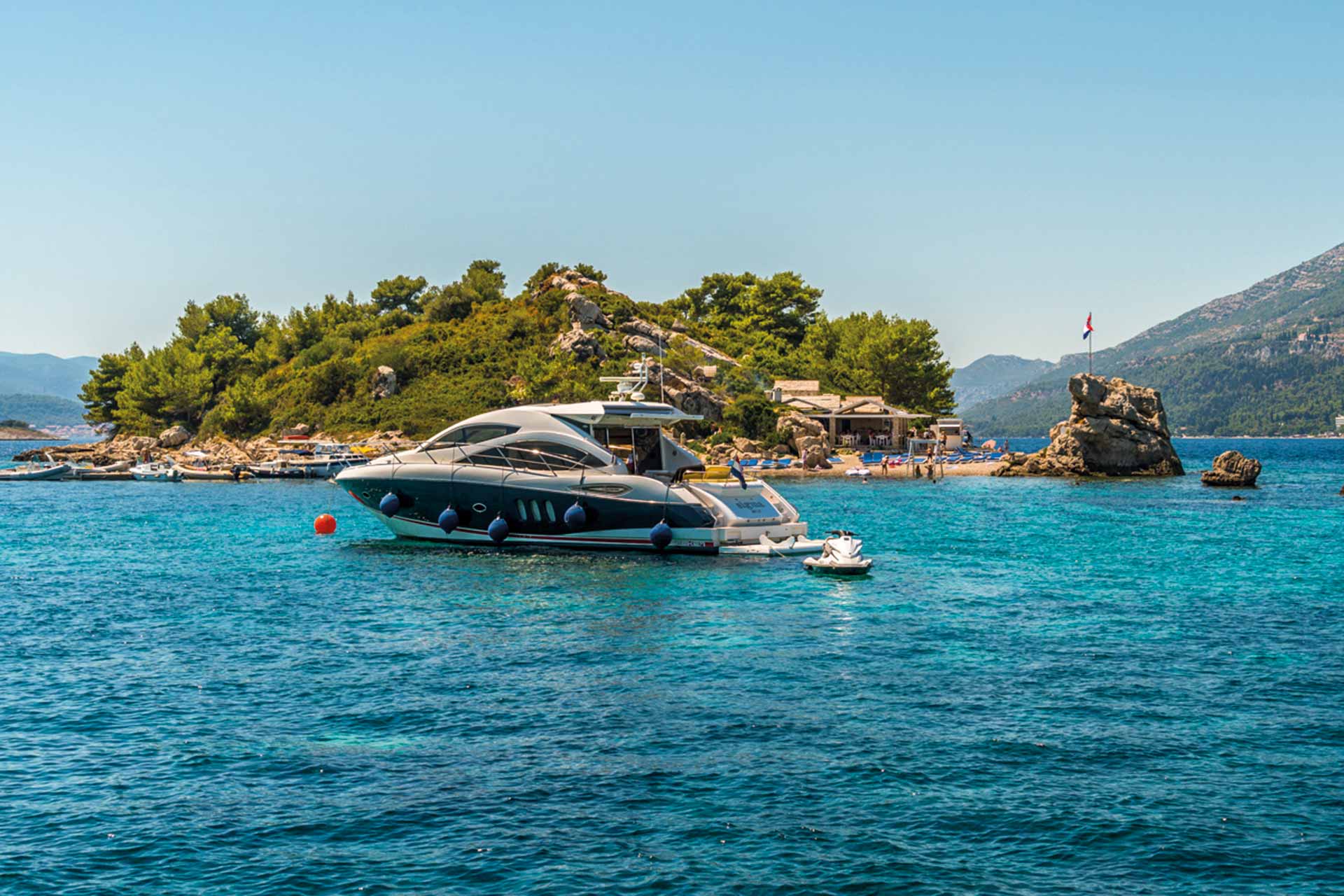 The islands of Majsan, Planjak, Sutvara and Gubavac all have lovely coves and small beaches, some of them populated by rabbits. Those islands are popular among locals, who sometimes claim an entire island for themselves for the entire day – what a way to spend a day.
This part of the Adriatic has some underwater rocks (all marked) and a speed limit of 4 knots, which might be a thing to keep in mind if you're sailing into the archipelago on a yacht – but something you can forget if you're kayaking, like many visitors.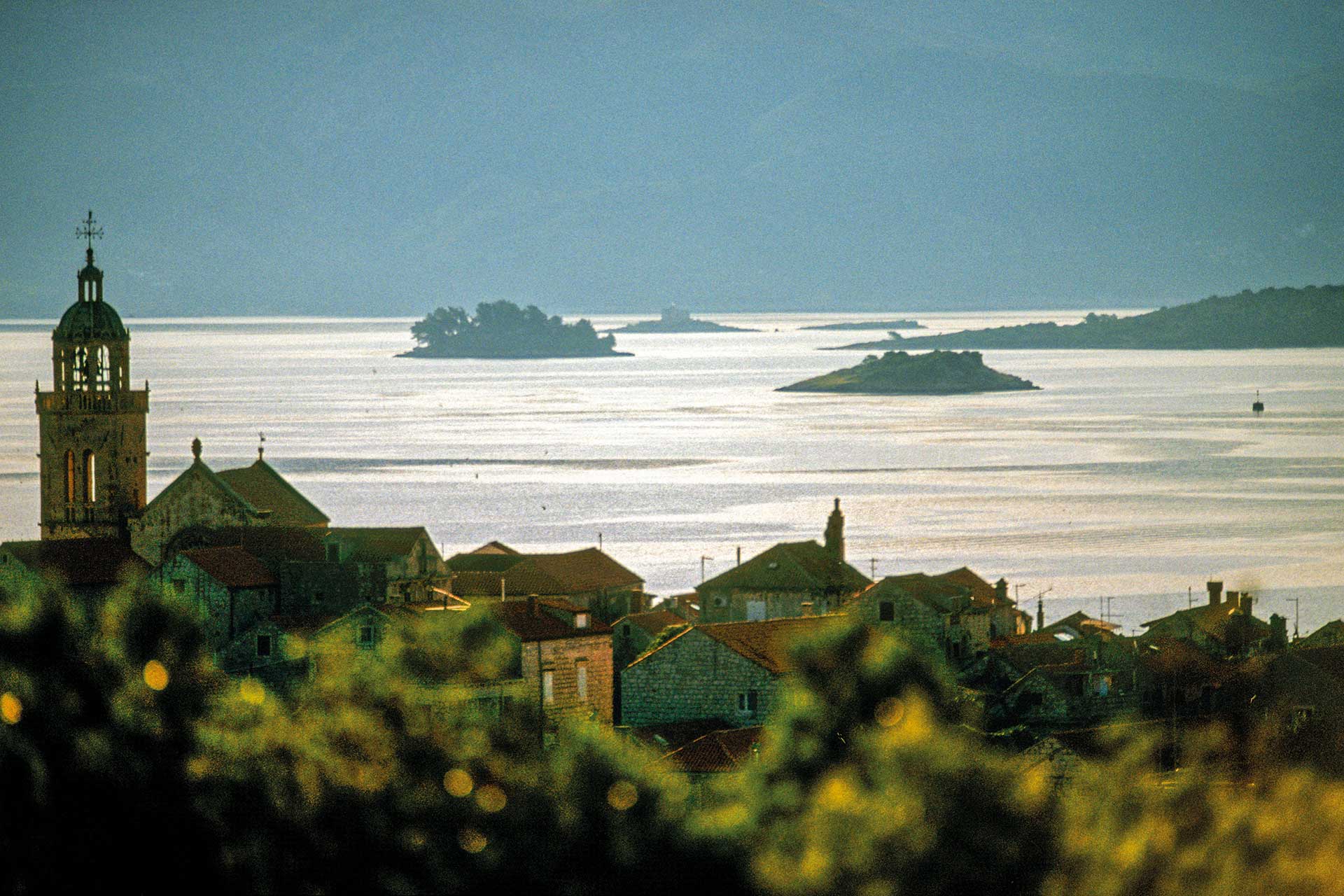 The only thing to keep in mind if kayaking along these shores is bora, the strongest of winds, that sometimes rolls down from the nearby St. Ilija (961 m), the guardian of Pelješac, or southern wind and mistral both rather strong in this part of the Adriatic. Wind surfers and kitesurfers, on the other hand, love this part of the Korčula archipelago specifically for that reason, as the strong wind helps them show off their skills.
The islands around Korčula offer incredible peace and are inhabited by cute animals, such as deer and goats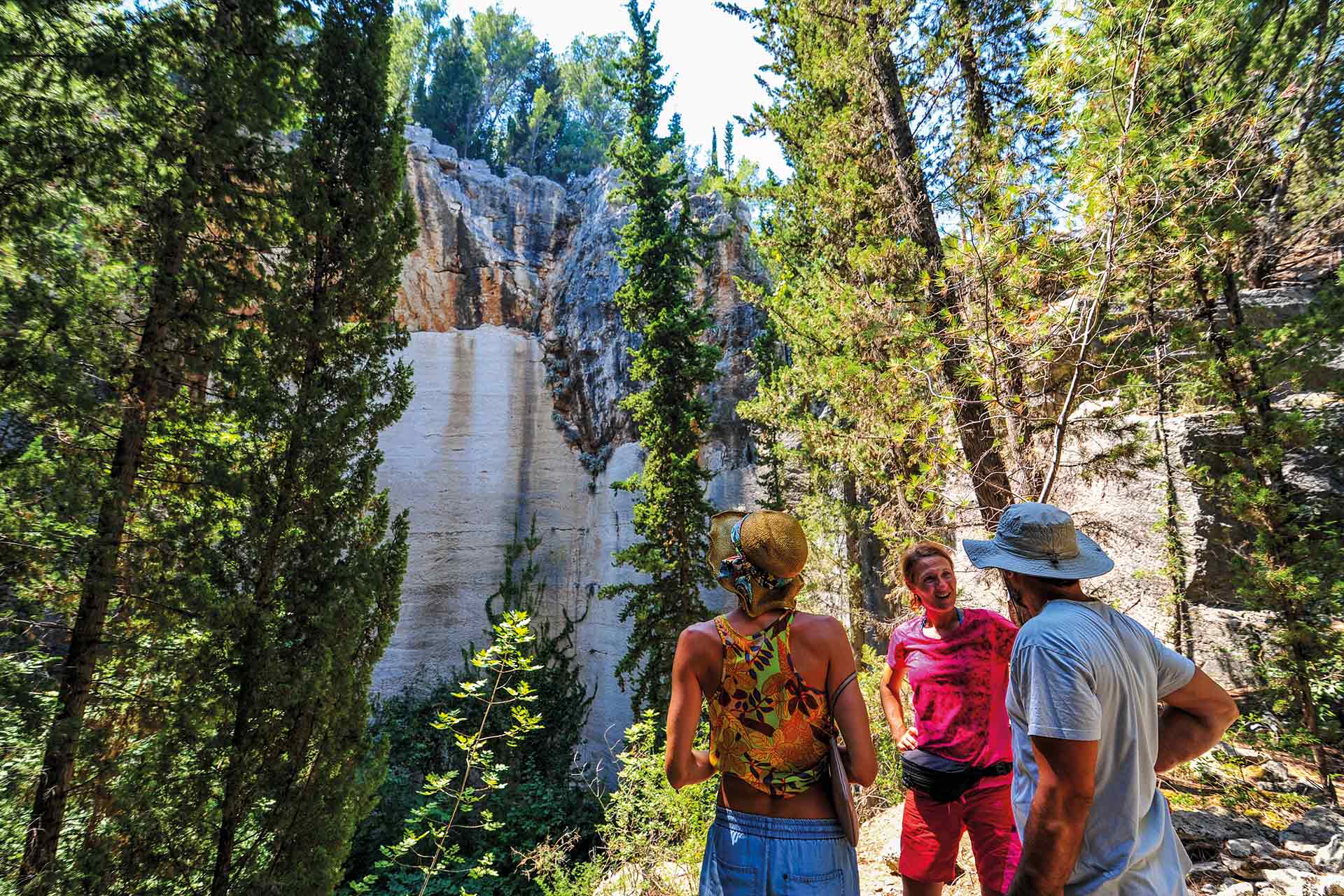 The archipelago is also known for sea urchins, and if you're among those who considers these sea creatures a delicacy, you'll identify the edible kind easily – as they're almost always covered in tiny algae and shells – so just slice them in half, sprinkle them with some fresh lemon juice and enjoy the taste of the sea.
Text Josipa Vlahović Cikatić
Photos Ivo Pervan, Mario Jelavić, Damir Pačić & Mario Romulić