Built of a lightweight carbon composite, the Mazu 82 combines a clean profile, expansive decks and large hull windows with the outstanding performance, efficiency and handling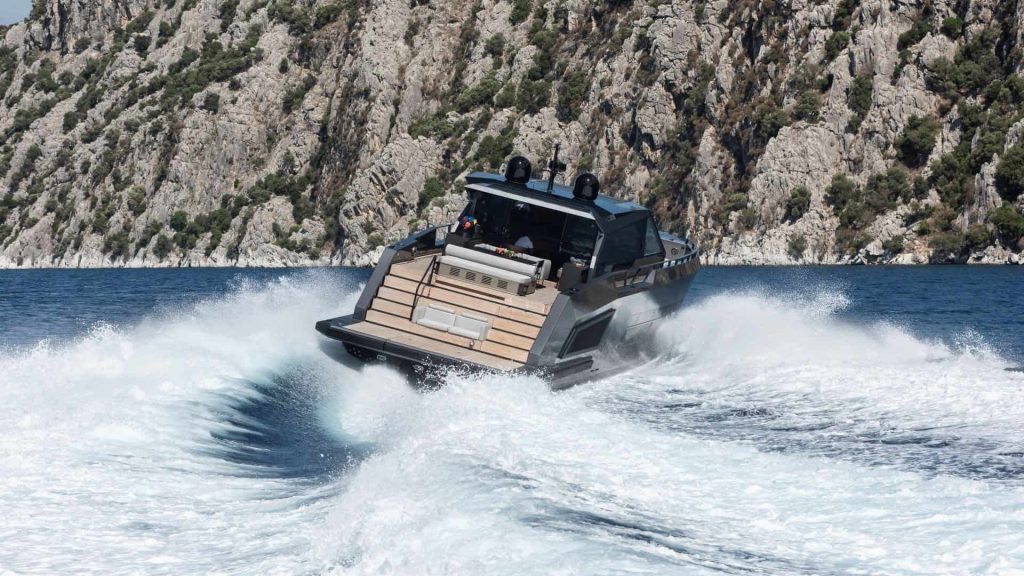 The celebrated Turkish designer Tanju Özelgin created the interior layout and design of the Mazu 82. Working closely with the
shipyard
, Özelgin optimised the generous volume and large hull windows, combining subtle textures, muted colours, and both direct and indirect light to create a vibe of understated elegance.
The exterior profile of the 82-footer is characterised by the flush main deck with no steps and the angular lines of the all-glass deckhouse. Wherever possible the shipyard has used one-piece glass panes, which meant increasing their thickness in accordance with class requirements.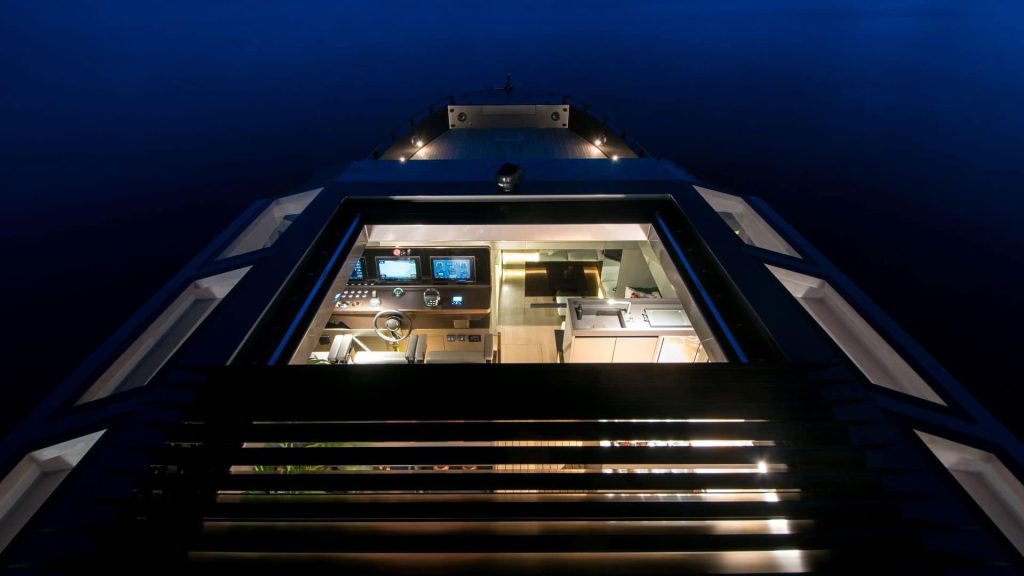 On special request of the owner, Mazu modified the aft deck design to include terraced steps leading down to the swim platform. These steps function as built-in furniture so guests can sit down (they are wide enough to even lie down) and still converse with other guests. Tanju Özelgin is a designer renowned for its ability to transmit meaning in design through subtle and abstract uses of form, symbol and material. He is widely recognised for his distinct style that is contemporary and abstract yet deeply aware of the fundamentals of human nature and environment.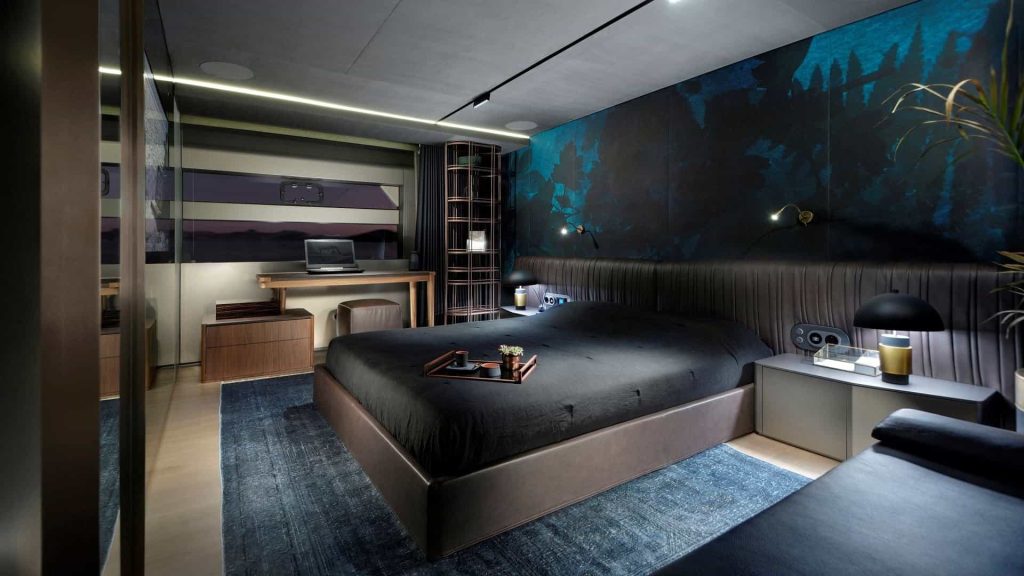 To create a chic yet warm and inviting feeling, walnut and leather has been used for the furniture – exclusively
built by Mazu
– while the walls are decorated with metallic finishes and teak paneling that has been textured and stained grey. The textiles and carpets were specially designed for the boat, as were the doors made of bronzed tempered glass and the stainless steel hardware that has been treated using thin-film deposit (PVD) techniques in the same bronze hue.
Photos Pozitif Studio
Video Mazu Yachts