New Dufour 61: Pride of the fleet
New flagship Dufour 61 built in the tradition of the Dufour range combines comfort, luxury and simplicity
Once more, Dufour combines comfort with performance in the design of the new Dufour 61. The result is pure harmony to enhance your incomparable sailing experience. The Dufour 61 was designed and built in the tradition of the Dufour range. Developed to provide simple instinctive sailing, exciting and efficient, this new model combines luxury and simplicity.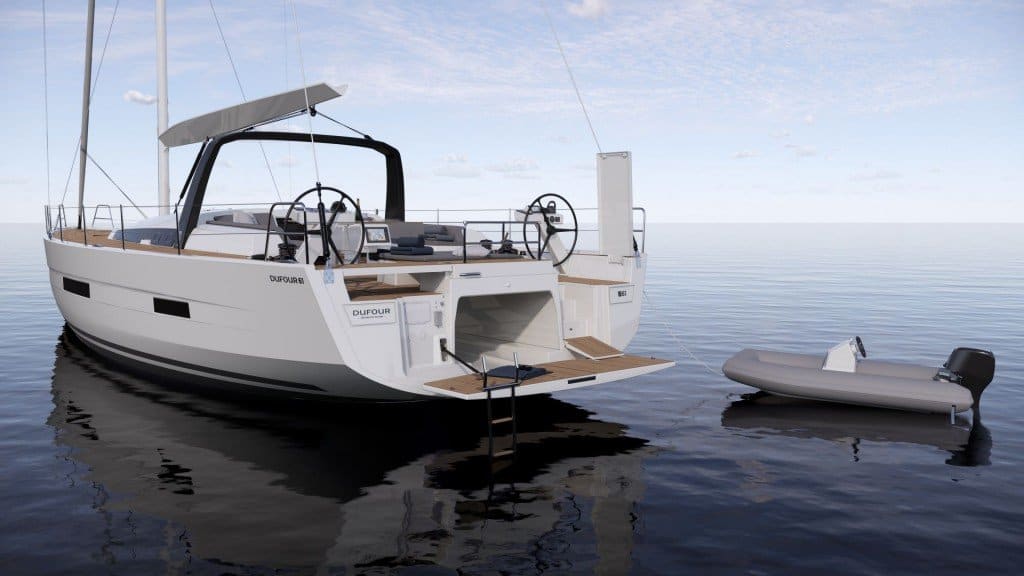 The Dufour 61 offers two different galley layouts, while maintaining spacious living space and enjoying plenty of natural day light. The layout with forward galley interconnects the different living spaces. The longitudinal port galley integrates very smart fittings and gives the feeling of being in a Chef's kitchen. This layout creates room for a large warm saloon.
Very spacious forward cabin
The master cabin, as spacious as it is luxurious, offers privileged private space for relaxation on the boat. You will appreciate the large wardrobe and numerous cupboards for infinite possibilities of storage.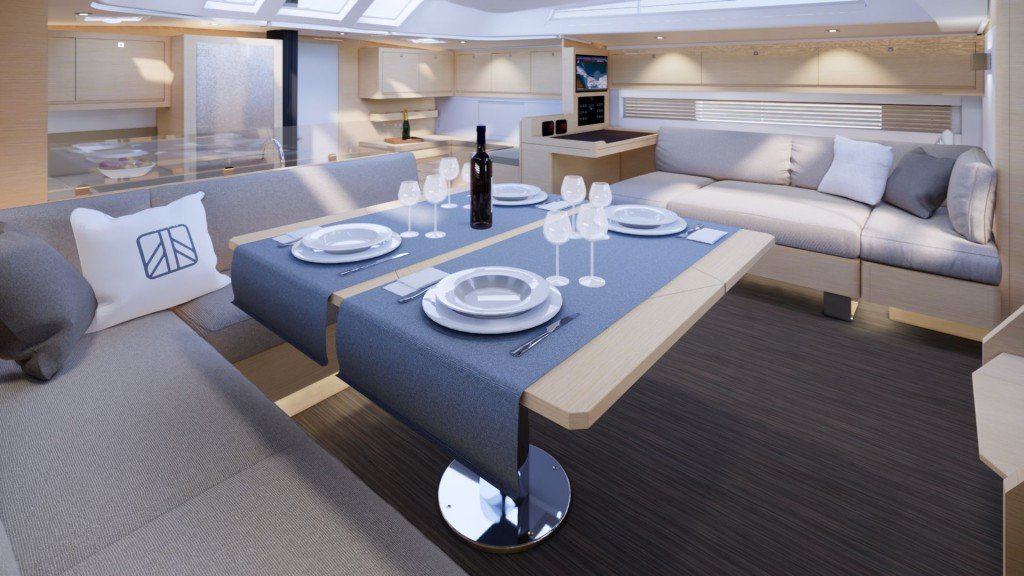 The construction and layout of the deck have been devised to guarantee the boat's robustness and safety on board, along with comfort on deck. The bulwark is directly integrated in the boat's hull. And the coach roof has been designed to leave room for a broad foredeck enhancing both style and comfort.
The deck layout has been designed to facilitate every manoeuvre, thereby enhancing your sailing experience. Large windows and portholes provide natural light and the signature of our new Dufour line. The Dufour 61's design and layout offer great circulation on deck thanks to its cockpit and bimini top specially designed for this purpose: a perfect blend of performance and comfort.
Virtual Marina
In this springtime period when everyone should be able to sail and go to boat shows, the priority today is to stay at home. Our departments are also protected and they are already preparing with all our partners the return to full activity and stay with you.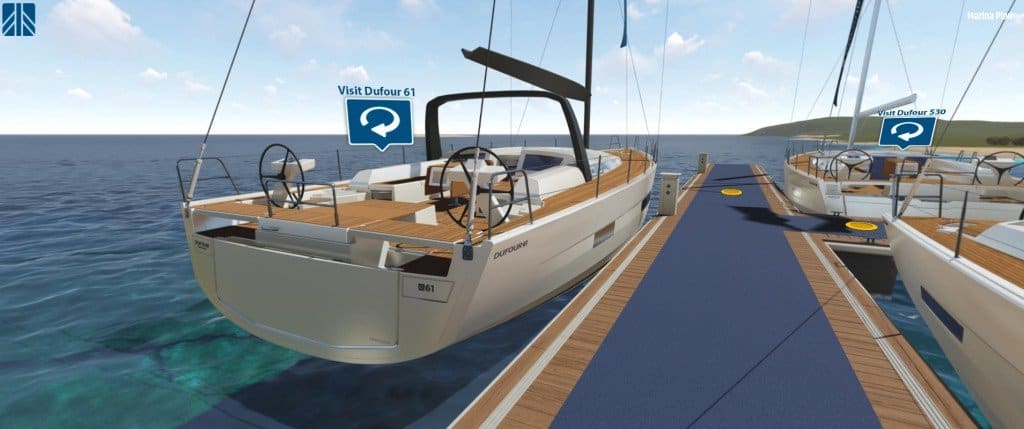 In this expectation, we have designed this virtual marina to visit all the Dufour yachts while staying at home. It's the best way for us to continue to inspire you, to make you dream, and to share our common passion.
Text Filip Bubalo
Photos & Video Dufour Yachts