Cantiere del Pardo is ready to launch to the market the new motor yacht Pardo GT52. World premiere: Dusseldorf 2022
A novelty that will be positioned between the Walkaround and the Endurance range, appealing to a segment of owners looking for even more spacious and comfortable volumes than the current walkaround models – but without sacrificing performance. The new 52-footer in which the central element to its design is based around the continuity between the interior and exterior spaces, as already seen on board the Endurance 60: side stern windows which rise upwards, stern doors which can be opened completely and the roof in semi-open mode.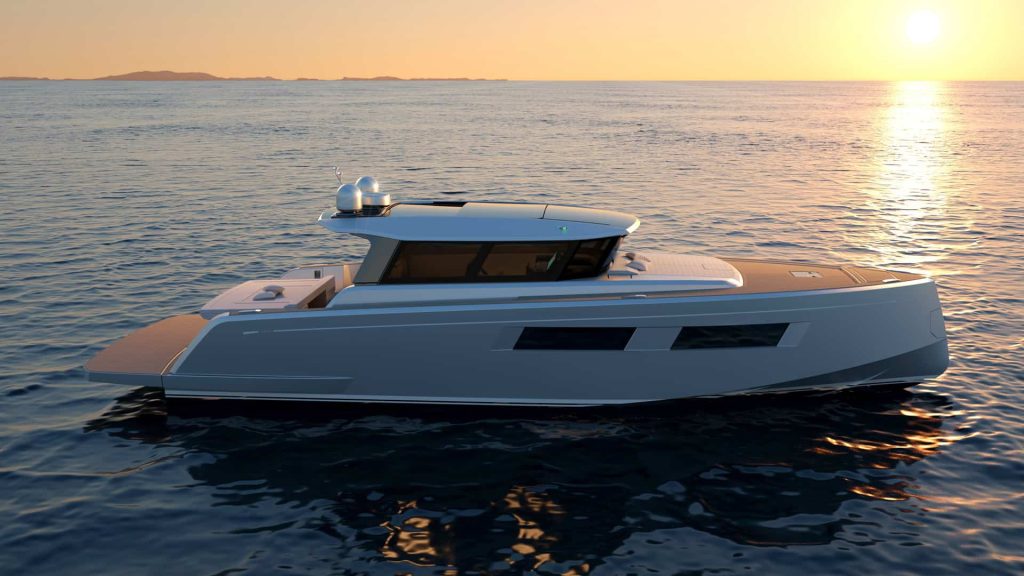 A complete reorganization of the spaces also offers a wider usability of the cockpit, with a dining area and extended sunbathing areas, as well as a more generous and flexible 'liveability' below deck. Clean, unmistakable hull lines, with the inverted bow typical of the Pardo Yachts family, however with an exterior layout that emphasises the relaxation areas. On the GT52, three people can be comfortably accommodated on the bow sundeck, and another eight can be accommodated in the stern area, seated around the dining table, which can be transformed into a second sundeck.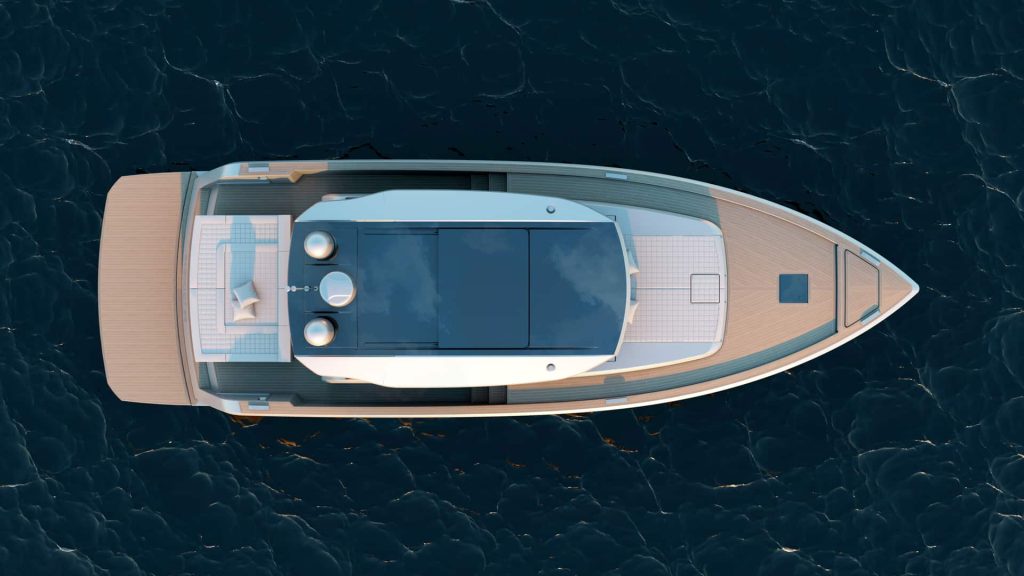 The interiors of the GT52, as on every Pardo yacht, are designed to provide an experience between comfort, functionality and to cope with long distances with guests on board. Every square inch has been designed with the idea of creating living spaces that are typical of a luxury apartment.
Starting from the master cabin with increased volume and rotated with the head bed oriented on the side to ensure better circulation in the cabin, connected to a large bathroom with shower at the bow. Followed by the VIP cabin with bathroom and the crew cabin. The GT52 inherits the best of Pardo Yachts innovation in terms of construction quality, technology applied to boating and the needs of its owners who want to enjoy the sea and the ocean in total safety and autonomy.
Photos Pardo