Great expectations for a world preview
Ferretti Group is preparing to deploy a fleet of 7 models at the first important event of the winter nautical season, the international boot exhibition, which will take place in Düsseldorf from January 19th to 27th. 2019 starts off with a prestigious debut for Ferretti Group. Everything is prepared for the world launch of a new amazing model of sporty and streamlined superyacht signed by Pershing, which will be unveiled right in Düsseldorf. Its sporty, streamlined lines, combined with unsurpassed standards of quality and innovation, are the result of the collaboration between the architect Fulvio De Simoni, Ferretti Group Strategic Product Committee and the Engineering Department of the Group. Pershing 8X, made of carbon fiber, is revolutionary from a stylistic-functional point of view as well as from a performance one.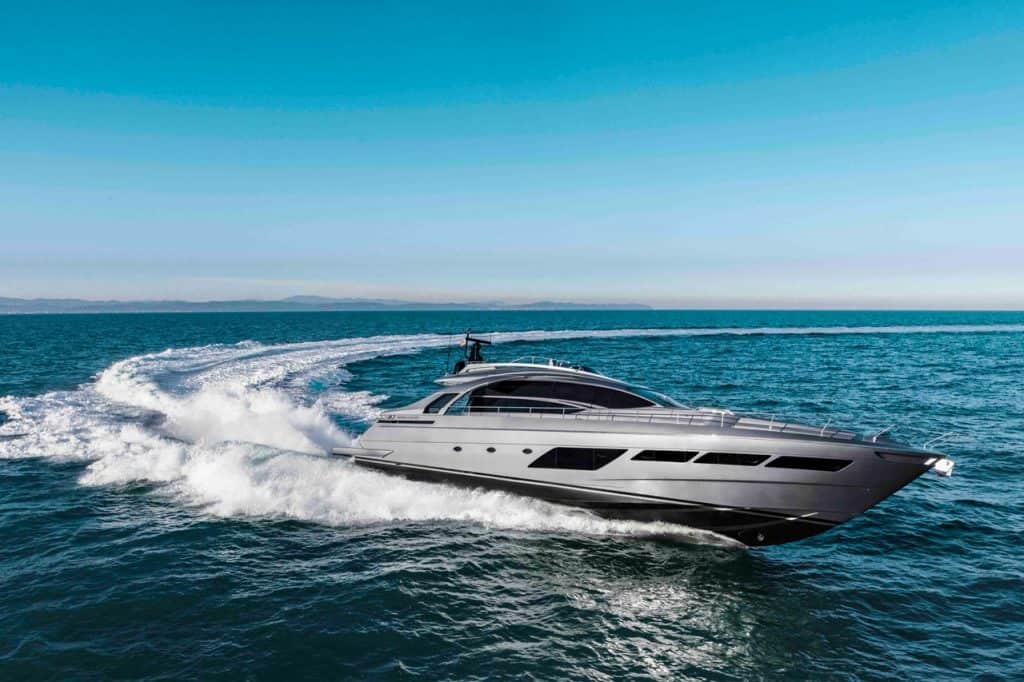 The sport-fly, in fact, guarantees not only lightness and increased speed, but also greater comfort on board, thanks to larger, more welcoming spaces. The new Riva 90 Argo will be also officially presented: the 90-foot project born from the collaboration with Officina Italiana Design, the studio founded by the designers Mauro Micheli and Sergio Beretta, joins the latest generation of Riva flybridge range, alongside Riva 100 Corsaro and Riva 110 Dolcevita.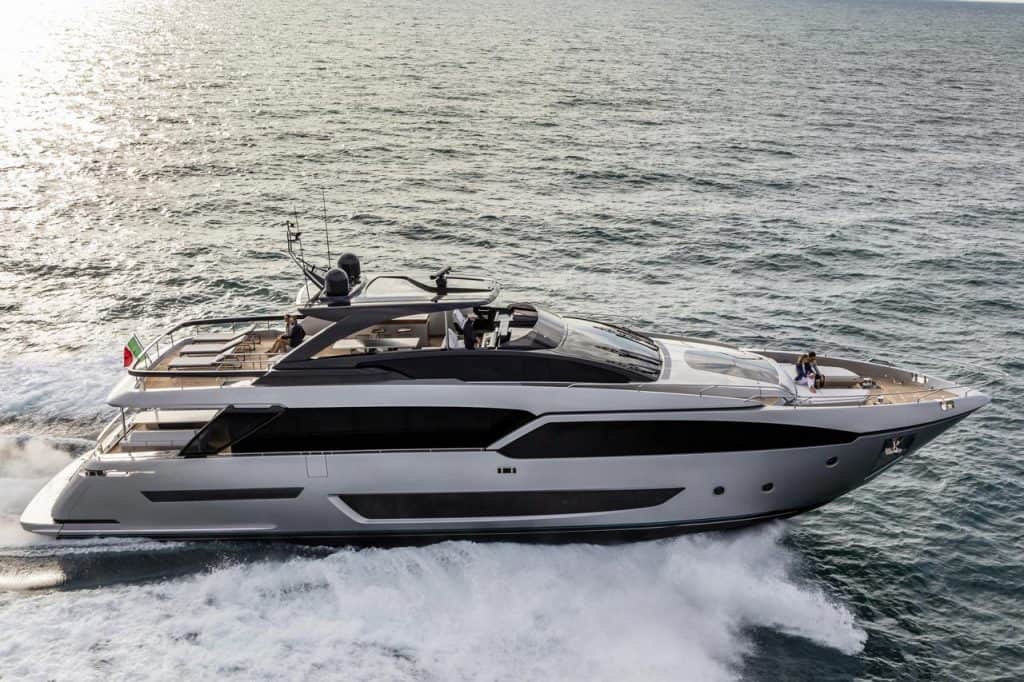 All of the announcements are heeded with great enthusiasm: the new semi-displacement super yacht Custom Line Navetta 30, which bears the signature of two exceptional designers, architects Antonio Citterio and Patricia Viel; Ferretti Yachts 720, which cleverly combines the classic-contemporary style of Ferretti Yachts and a modern great impact design conceived by the architect Filippo Salvetti; CRN 70M megayacht, developed in collaboration with designers Andrea Vallicelli and Alessandro Nazareth, who took care of the concept, of the external lines and of the interior partitioning; and 48 Wallytender, which is one of the most anticipated premières of the next Cannes Yachting Festival. The exhibition will also showcase some of the Ferretti Group models, which are most successful among the European public:
Ferretti Yachts 550 and Ferretti Yachts 670
Rivamare, 56 Rivale and 66 Ribelle for Riva brand
Pershing 5X
Photos Ferretti