A hotel on the slopes of Mont Blanc
A unique location from which you can admire Mont Blanc in all its white splendour, surrounded by one of the most stunning panoramas in the world and immersed in the rich history of Valle d'Aosta. Only a few steps away from the renowned ski resorts of Courmayeur and La Thuile and the most beautiful trails of the Valley, this is the ideal place to regenerate and care for yourself in every season of the year. Every weekend, QC Termemontebianco becomes a recovery yoga center at the foot of Mont Blanc. Real wellness is found in the complete harmony between inner world and the environment that surrounds you. Practicing yoga helps to achieve this balance giving you a feeling of wellness which is magnified by close contact with the regenerating power of nature. Enjoy a moment of meditation and exercise, clear your thoughts and soak in healing waters; this is the most effective way to get rid of stress and discover your own biorhythms once again.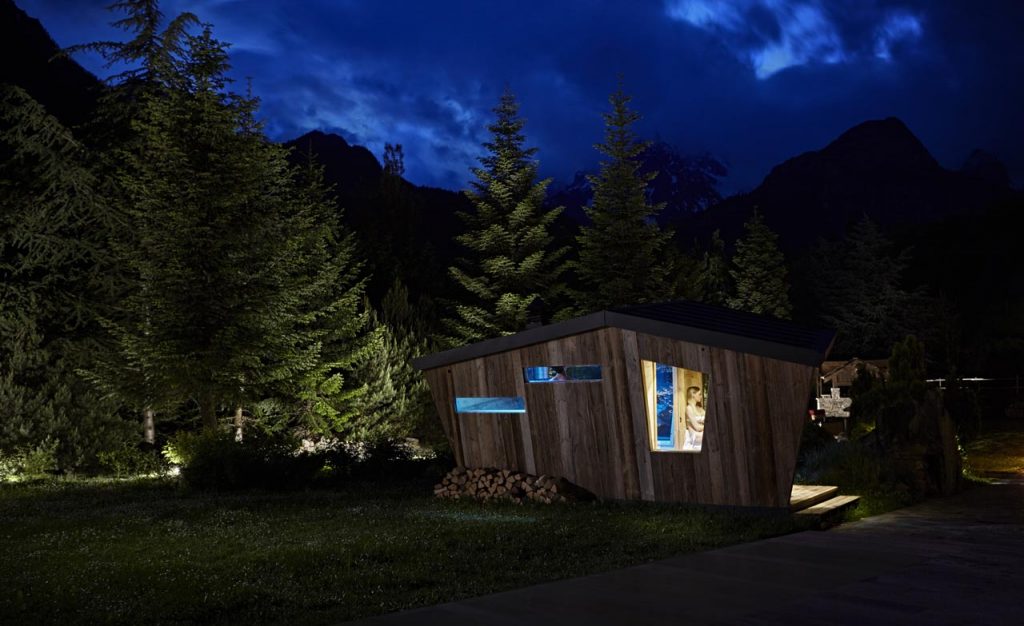 Wrap up your wellness experience by relaxing in spacious garden or enjoying an aperitif in this gorgeous setting. QC Termemontebianco is home to a 1000 sqm Spa where guests can enjoy the unique QC Terme relaxation experience, a wide selection of whirlpool baths, rooftop pool, sauna, Turkish bath, Kneipp, olfactory, and fantastic relaxation rooms. Their massages are designed to meet every need: tailor-made massages, alpinist treatment with mountain salts, romantic massage for couples. A breathtaking panorama to be experienced in full on the Mont Blanc cableway Skyway, a unique engineering wonder built at 3.500 mts amid the glaciers of Mont Blanc. Thanks to Skyway 360° rotating cabins, you will travel immersed in a breathtaking landscape. Live a true QC Terme wellness experience: Spa, Resort and Thermal baths join forces with a high-end restaurant, tailor-made massages, beauty treatments and healthy living at the foot of Europe's highest mountain.
Photos by Termemontebianco