Competence above all
Dedication to preserving and increasing clients' assets in the long term, by offering a wide range of individually tailored services
Director of FWR, or Friedrich Wilhelm Raiffeisen Private Banking, began her career in 1996 and in 1997, she started working at Raiffeisenbank Austria. After serving as a Raiffeisen Invest Management Board member, she returned to RBA in early 2013, to organise private banking for clients looking for the highest standards in financial services. This level of quality in the private banking sector was marked by the receiving of the prestigious, 'The World's Best Private Banks 2017' award, making FWR Private Banking the best private banking in Croatia.
What is your private banking, business philosophy?
We can summarise our philosophy into one sentence, that we are dedicated to preserving and increasing our clients' assets in the long term by offering a wide range of individually tailored services. The fundamental principles of our business derive from the philosophy of Friedrich Wilhelm Raiffeisen, while our role in the business world is characterised by responsibility towards our clients, employees and shareholders. We are focused on customer needs and we strive for long term and sustainable value growth for our shareholders. We stick to the basic, ethical values ​​in business, and we lead, motivate and provide equal, performance-based opportunities for our employees.
In what way does FWR Private Banking stand out?
FWR Private Banking has been part of the Raiffeisen Bank International (RBI) Group since 1996. Private banking services are offered in Slovakia, Hungary, Poland, Russia, Romania, the Czech Republic and Croatia. Each of these countries has a different market environment, interest rates, currencies, as well as law and tax regulations. All of the above has to be taken into account when we try to assist our clients and we mustn't forget the basic customer needs – safety, stability, trust and expertise. Moreover, when we talk about our comparative advantages, we need to mention the FWR Center of Competence. It is part of RBI's retail business based in Vienna and its members coordinate and manage the private banking business within the Raiffeisen network, in all seven countries where the Center of Competence is present. Even though each of these countries launched Friedrich Wilhelm Raiffeisen Private Banking at a different time, each of them has a high level of quality, professionalism and top service in common, thanks to supervision and management. The Center of Competence guarantees the respect of common business standards and rules in all FWR Private Banking departments in different countries. It also encourages a continuous exchange of knowledge and expertise within the private banking network. A large number of both awards and satisfied customers confirm this is the right approach and, precisely for these reasons.
Which financial solutions (range of services) do you offer to your clients?
Clients are approached individually and each financial strategy proposal is tailored to their goals and preferences. We offer complete financial solutions that include banking services, finance, insurance, retirement planning and investment solutions.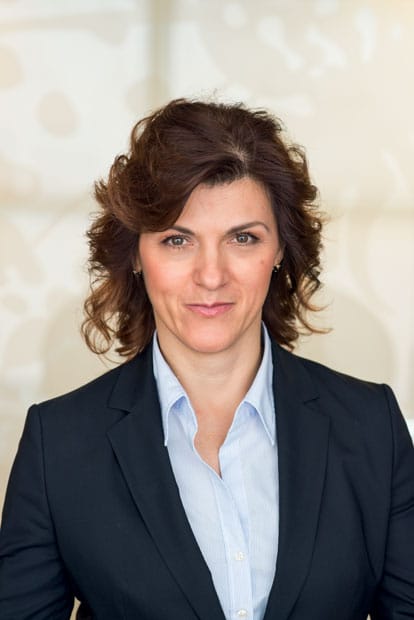 What types of investments are currently most attractive to clients?
Clients traditionally prefer investments in fixed income instruments such as deposits or bonds. Given the current financial market situation, when interest rates are very low, clients turn to other products offering fixed yields with certain risks, such as certificates.
What is the best investment opportunity, in your opinion?
Structured products or certificates have become the first choice of our clients, with regard to the acceptable ratio of the fixed yield offered and the risk that this product carries. A positive yield and risk ratio is very important to us when we offer such products because our goal is primarily to preserve our clients' assets, with a positive attribution through yields that can be made in the capital market.
Can you comment on the specific numbers, what are the yield percentages of some of your conservative clients?
The average yield is in the range of 3 to 4 percent, which may not seem like a lot, but we have to consider that the current interest rate on a one-year deposit is only 0.2 percent. Our goal is to achieve higher yields in the capital market for customers than is possible through a standard annual deposit at a bank.
FWR has a long history of private banking. Can you tell us some of the most interesting details?
I would like to highlight the prestigious awards FWR has won from the moment of its establishment. Apart from the fact that FWR Private Banking is the best private bank in Croatia, FWR Private Banking recently won the prestigious award by Euromoney Magazine as the best private bank for entrepreneurs in Central & Eastern Europe. Also, we have been growing and developing together with our customers since the beginning. They are becoming more open to investing and are ready to try new products, all because of the trust and relationships we have built with them.
Can you tell us what the latest trends in private banking abroad are; trends that are also available here in Croatia?
We have seen the existing private banking model adapt to the new market environment. Agents for change are the new regulations that come into force at the end of this year, new technology and low interest rates. A new regulation, MIFID II, will have the greatest impact on private banking trends. Private banks in this environment have been trying to find a new model that will satisfy their customers' needs and be in line with the upcoming changes. There is a noticeable trend of switching business models from no-contract to contract consulting, which entails a greater responsibility and requires a systematic approach. This approach can also include portfolio based allocation, 'company' based decisions, cost and yield ratios as the main criteria for product selection, risk tracking and proactive reporting to clients of all relevant factors affecting their portfolios.
FWR Private Banking was proclaimed as the best private banking in Croatia last year by the Global Finance magazine. What does this recognition really mean?
FWR Private banking is the youngest member of the FWR Private Banking Group. We started work four years ago and this recognition means that we are delivering the highest level of service and quality to our customers. The award for best private banking is certainly a confirmation of excellence for our clients.
Can you comment on your cooperation with Raiffeisen Leasing?
The Raiffeisen Group's greatest strength is the unity of the Bank and other members we present on the market. Our joint mission is the best proof of this and if the solution for the client includes an offer by Raiffeisen Leasing, then, in cooperation with our colleagues, we find and present the client with the optimal solution.