We talked with Nautika Centar Nava's sales manager, Mr. Sergije Plavša, about two new moves the company is making – a new dealership and entering into the charter sector
Late this May, we have received an interesting piece of information about a new dealership arriving onto the Croatian market – Nautika Centar Nava had signed a contract to become the exclusive dealer for Danish X-Yachts. Even though Nava has many brands on their portfolio, we found it intriguing to see that particular name as their models are classified as luxury performance cruisers and very popular in charter. We asked sales manager, Sergije Plavša, to tell us more about that decision. 'We signed an exclusive-dealer contract with X-Yachts in May. For Nava, that is a big step in a new direction, as we will be adding sailboats to our fleet of motor yachts and multi-hulls. Still, as do all of our yachts, X-Yachts posses an important feature – quality. The undisputed quality of these Danish sailboats is what we will base our strategy on.'
Could you be more specific?
X-Yachts is most famous for their race models, regularly winning at international competitions. In Croatia, the X-41 Nube is a three-time winner of the ORC Croatian championship. Also, X-41 X-Cite won this year's Easter regatta. Those results speak for themselves. Still, the yard has altered direction in the past year, debuting models that are liveable and comfortable, while still retaining all the qualities that make X-Yachts such successful race boats. Furthermore, they are always one step ahead of the competition in terms of quality of construction and materials used. We are aiming our new venture at the profile of clients that are interested in sailing, but not necessarily racing. We believe this type of boat can become very popular in charter.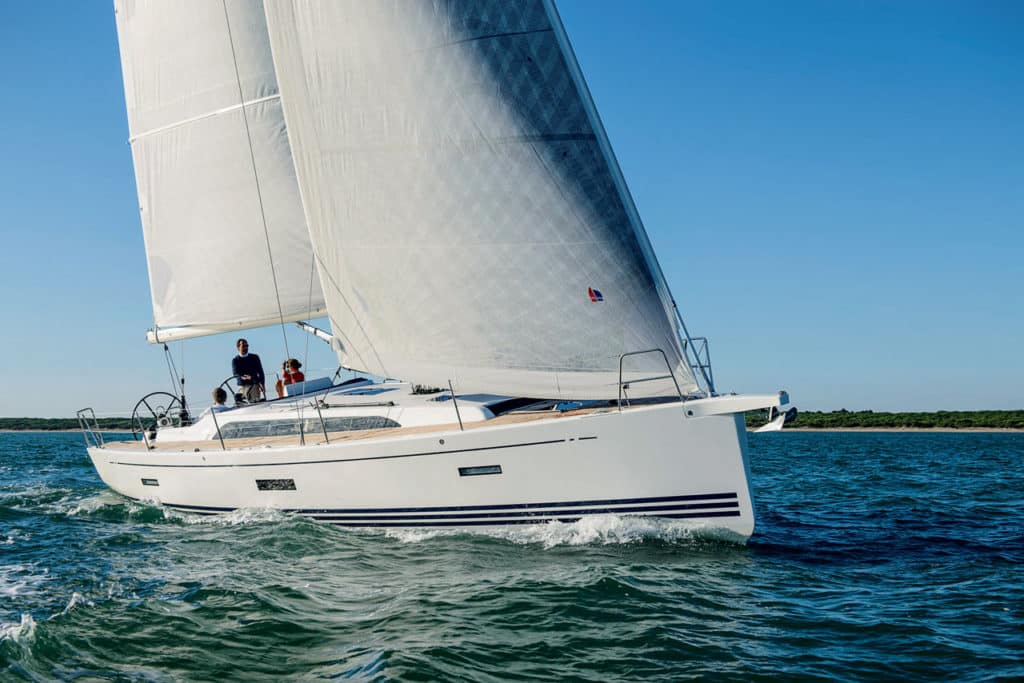 What makes them interesting to a typical charter client?
Although there are many sailboats available for charter in the Adriatic, very few of them are actually suitable for sailing very fast or participating in competitions. We have designed our 'premium charter' service around that concept and X-Yachts is the best possible partner to help us see that strategy through. Their sailboats are ideal for this new segment of the charter market and will hopefully attract clients who are looking for both speed and quality. We are aware that we are opening new doors with this decision, but we aren't new to making pioneering decisions – we were the first to have a 57' multi-hull in our fleet and now they are everywhere.
You have paved a way for other charter agencies to add X-Yacht models to their fleet.
Yes, we have agreed excellent purchase terms for all of the interested charter agencies. We have already ordered three units of the X-43 model, offering possibilities for other agencies who may be interested. Those sailboats will be part of our premium charter offer and we are hoping to find companies who are also interested in offering top-class sailboats. I believe we're making an excellent move, opening a new chapter for charter in the Adriatic. Our entire company is excited about it.
What can you tell us about the X-43? When will your units be delivered?
Delivery is planned for spring, next year. The X-43 is a three-cabin, two-head sailboat, 43 feet in length and part of a brand new series. At the moment, all models with that configuration are a meter and a half shorter, so the X-43 is obviously a real treat. The units will have a bowsprit and a gennaker, instead of a spinnaker, which is more useful in charter and more popular on racing boats as well. The units will have identical equipment packages, so they will be perfect to compete against each other. The X-43 is built by vacuum fusion, there is a steel structure supporting the keel and the mast and they are so beautifully finished they make your heart flutter when you see them. Just imagine sailing on them.