The experts from the international company who also boast an office in Croatia, set out to explain the basics of VAT in reflection of chartering in our waters for non-Croatian flagged yachts while also answering tax-related questions for yacht owners attracted by the appealing Croatian coastline, who both want to charter and enjoy themselves
Sir Francis Drake, the famous English explorer best known for his circumnavigation of the world in a single expedition between 1577 and 1580 once said: 'It isn't that life ashore is distasteful to me. But life at sea is better.' Who could argue with him?
If I gave you the choice between a week in a magnificent villa or a week onboard a yacht the same size as the villa, I guarantee – unless you were prone to bouts of seasickness – you would most likely choose the yacht option. And who wouldn't? I mean, residing on a piece of sophisticated buoyancy is probably the pinnacle of human holidaying!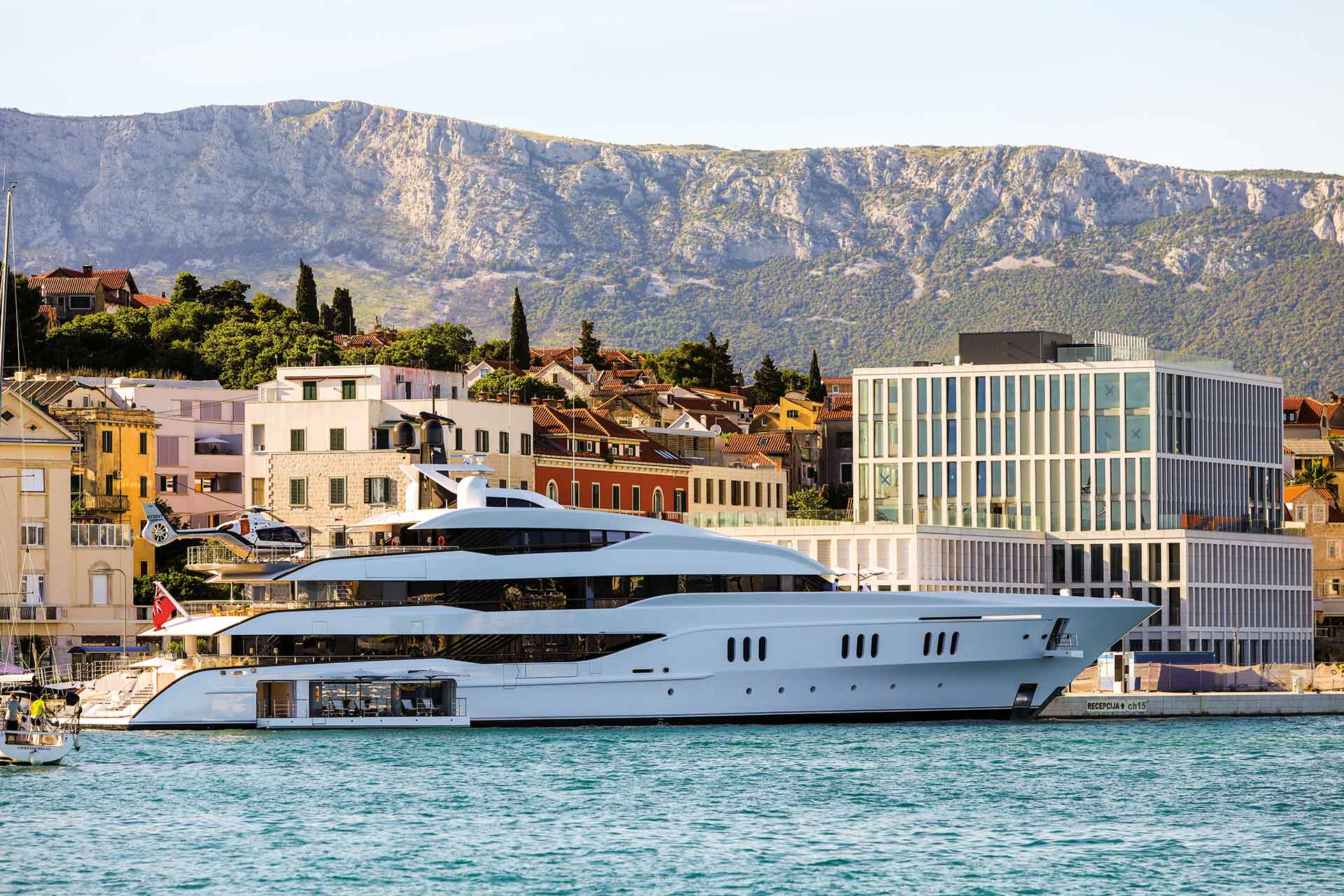 Oh, but for the organizers, the captains, the crew and nearly every service provider who make these holidays the surrealness that they are; this 'pinnacle' is also the cause of the almightiest headache. It's said that when you buy a boat, you buy a problem. I'm not sure if there's a comparable saying for the chartering sector, but I can imagine similar phrases on the tip of tongues.
Perfection when chartering is strived for every step of the way and so it must be; owners are lending one of their most sacred possessions and clients (oftentimes paying sums that most don't earn in a lifetime) expect nothing but excellence.
There are so many incredible cogs within this chartering system and SOS Yachting is proud to be one of them – supporting all aspects of VAT fiscal representation and helping their fellow yachting partners make the chartering experience purely unforgettable. VAT though – surely the last thing you want to be considering when holidaying.
Hopefully, it's all included no? Flat rate no matter the country? Limited complexities? Sadly not… but let SOS Yachting guide you through the do's and don'ts.
The sublime waters of Croatia are becoming ever more attractive and continue to lure the budding charterer. St Tropez is, and will always be St Tropez, but clients are willing to leave the 'known' and are keen to explore.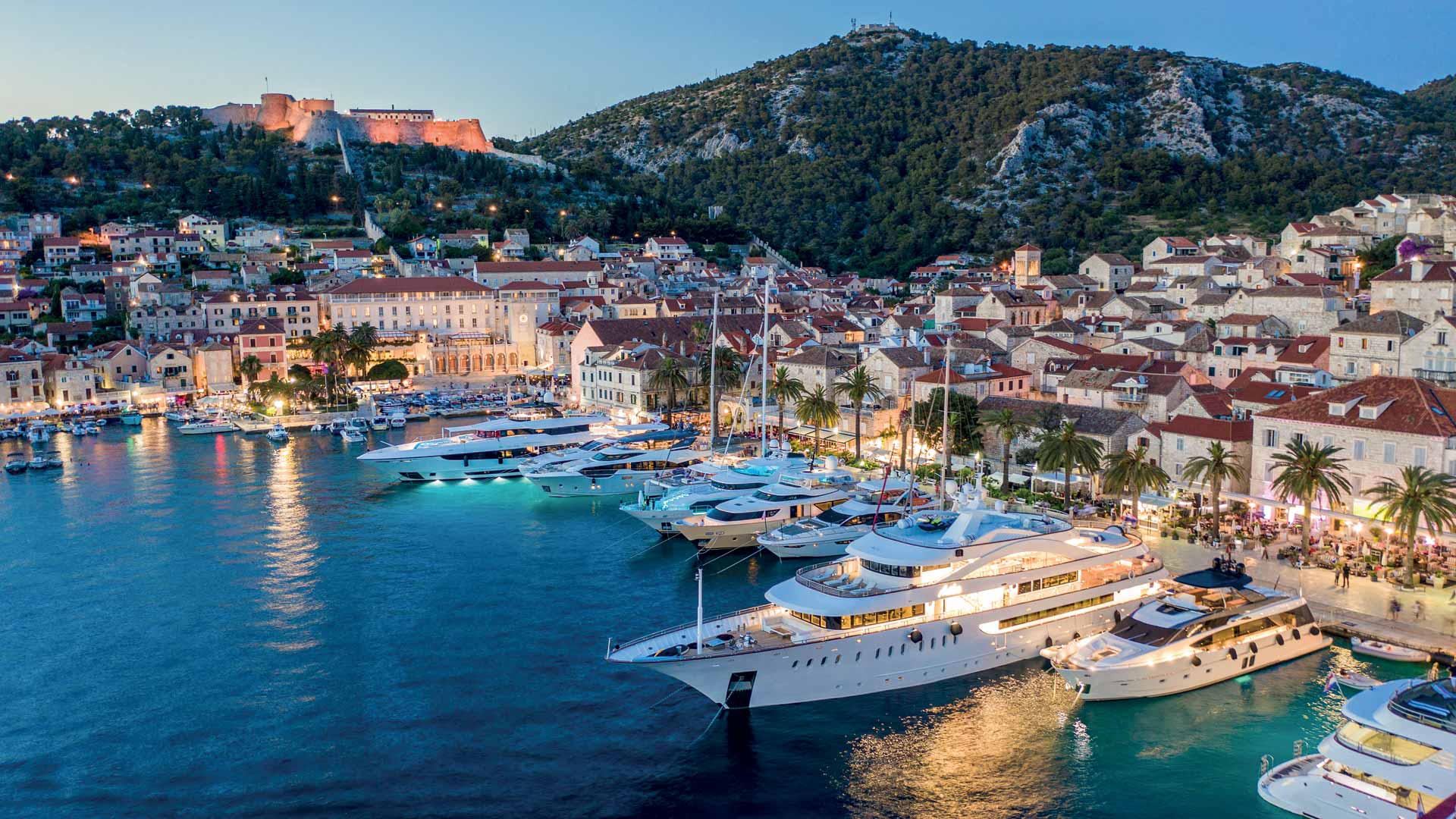 Where better than the stunning Croatia which houses thousands of idyllic islands, but is it easy? Yachting and the word 'easy' do not go hand in hand, though Croatia is certainly making headway; in January of 2023, Croatia became the 20th country to join the euro.
In addition, Croatia is now part of the Schengen area, so accessing the country has become much easier. So, we can take our euros and can get into Croatia but can all yachts charter in Croatia?
All commercially registered EU-flagged and non-EU flagged yachts with a length above 24 meters can charter in Croatia. The length restriction is for market protection. Croatia has one of the biggest chartering fleets in all of Europe and though the big superyachts aren't a threat to local offering, the smaller yachts can cause contention.
What are the three key points to remember when chartering? Croatia's VAT rate is a fixed 13 percent. Many in the EU are asking whether this rate is sustainable, noting Spain is at 21 percent, France is at 20 percent and Italy is at 22 percent.
Notably, Croatia has faced higher rates than these in the past without issue. Also, its VAT rate is similar to that for hotel accommodation, since chartering is categorized as 'accommodation onboard'. The rate of 13 percent is only applied on the charter fee.
Owners, who have registered their vessel for charter (commercial use) and who themselves wish to use their yachts can do so, but they must use a charter contract. As a commercially registered yacht belongs to an 'owning company', what essential steps must be respected?
1. The owning company needs to register for VAT and obtain a local Croatian VAT number.
2. Non-EU flagged yachts must apply for a cabotage (charter) license; cabotage is defined as the transport of passengers between two places in the same country.
3. The owning company must register the yacht for charter activity using the E-Crew charter application.
A question that is often asked is, how can the owner or the owning company benefit by having a commercial yacht that is VAT registered in Croatia? The main concept to take note of here is that the owning company can use its Croatian VAT number to reclaim VAT.
The restriction is that the claim can only be on invoices issued by a Croatian supplier for specific purchases used to carry out commercial activities. All must be linked.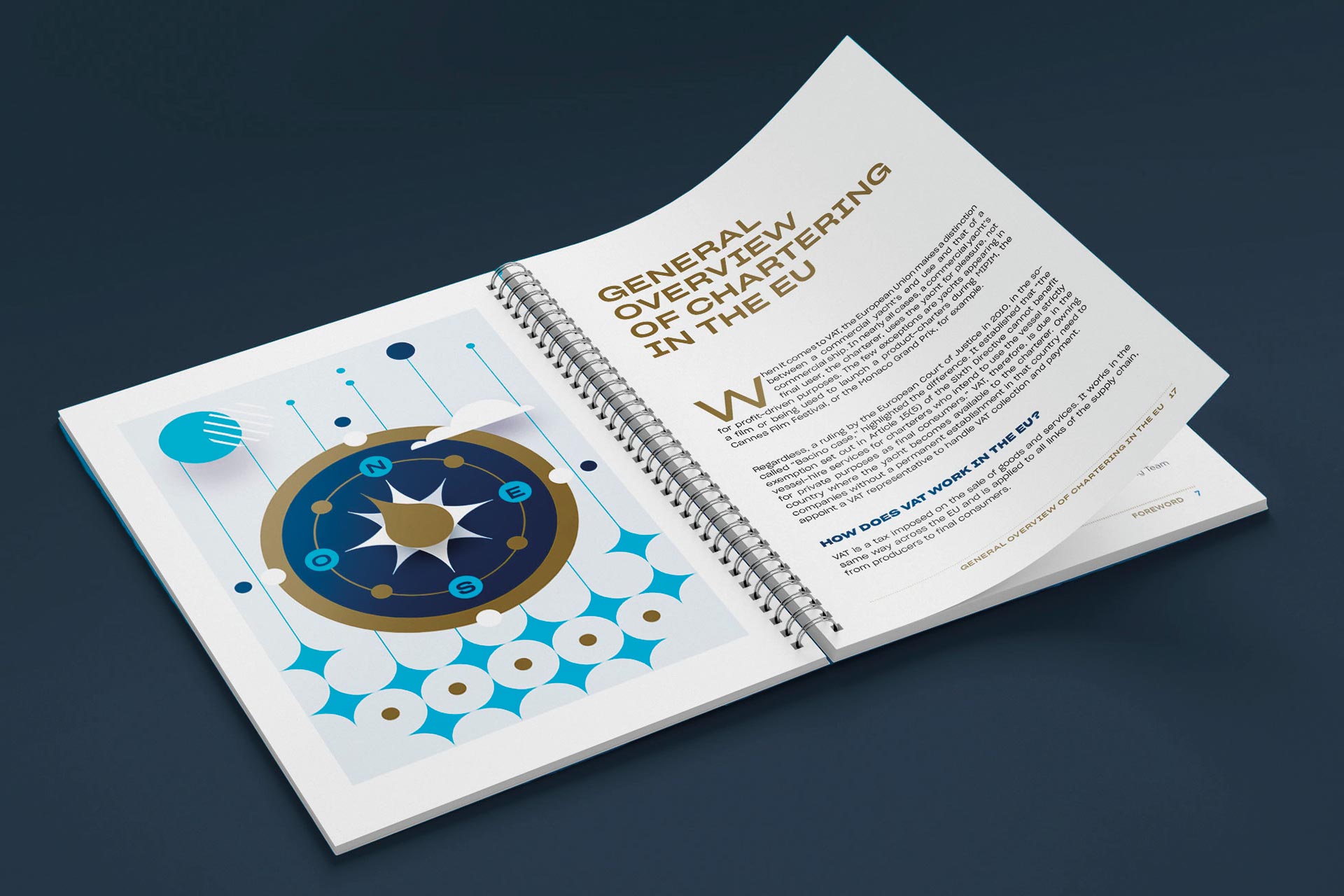 The reason a Croatian VAT number is issued is for the yacht's commercial use. Therefore, purchases such as spare parts, materials, fuel, marina fees etc. needed for the yachts commercial activities can be reclaimed. At SOS Yachting, they are often asked by clients whether all receipts need to be submitted, or only those above a certain value are required. The yacht is the most noteworthy toy in any owners stable.
In the ranking of impressive assets of ownership, the yacht surpasses the car, the villa, the helicopter and even the plane; the last two being mere methods of transport.
The yacht, however, is there to spend time on, to relax, to get away from the hustle and bustle. All this to say that the scrutiny of authorities when it comes to yachting is superior and today, administrations have at their disposal many fine-tooth combs which they are more than happy to use to ensure owners are respecting VAT law.
Their advice to clients is to send them all invoices; fuel, berth rental to even newspapers and chewing gum. At SOS Yachting, they are finical about detail and much prefer to have more documentation than less. And what of those getting into the market for the first time?
What to advise our successful youth of today who have made some serious money and are starting to want to spend more time near the lush seas? 'I'm a private owner but am not using the yacht every day and am keen to cover off a few expenses. How best to go about chartering?' I've heard this question asked many times and I think it's one that is eventually put on the table by most owners.
Unfortunately, there is no one answer, and the best plan is linked to understanding the owner's preference, his or her intended use and what sort of yacht is to be commercialized.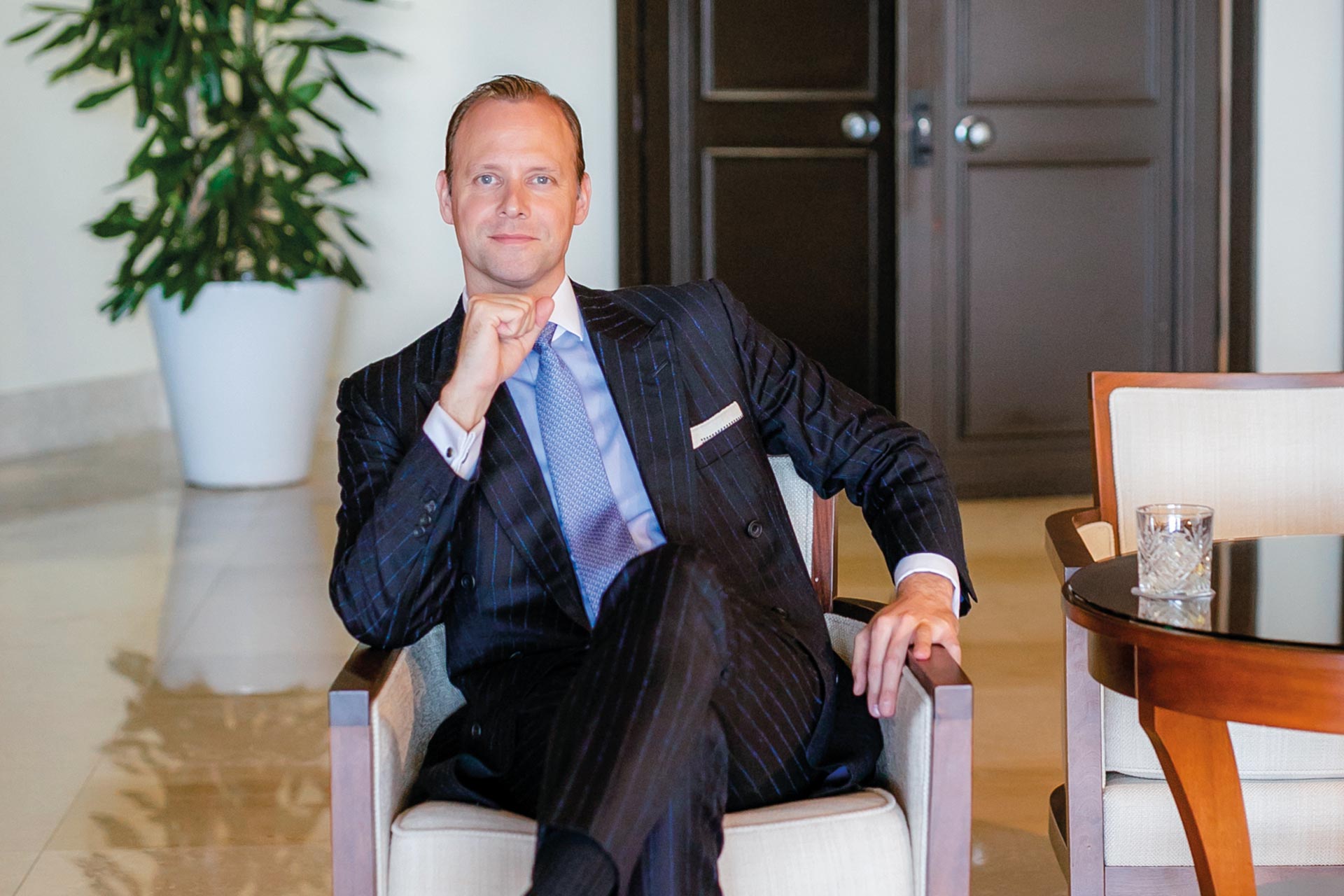 From here, one hopes the owners' preference is aligned commercially for a third party? Ownership and chartering of yachts arguably present more challenges than Airbnb or booking.com, but they can be navigated. SOS Yachting was initially conceived to help and lend support. Out of this foresight sprung a business where more and more in the sector needed even more help and understanding.
Ever since the birth of SOS Yachting in 2012, they have continued to strengthen their relationships with local authorities in order to serve both sides, government and clients. Governments need VAT, and it must be clear to the client how much they need to pay. The one thing they pride themselves on at SOS Yachting is being that important intermediary.
In the last decade of business, they have helped hundreds of owning companies while also helping the authorities best recuperate the VAT they require of the sector.
It will remain their duty to assist especially as Croatia opens up and more VAT is up for grabs. There is a fine balance though: Make it too complicated and the yacht owners/charters will find alternative waters and the VAT budget will not be met.
Make it too easy, and other European influencers will be asking for a discussion to level the playing field.
Photos Robert Matić & SOS Yachting