Successful collaboration between Baltic Yachts and Nauta
MY Song and Narvalo won the World Superyachts Award
MY Song, Baltic 130 designed by Nauta Design with naval architecture by Reichel/Pugh and built by Baltic Yachts, won the World Superyacht Award in the Sailing Yacht 30m to 39.99m category. The prestigious award was given during the gala dinner and awards ceremony organized by Boat International in the magnificent 'Salone dei Cinquecento' in Palazzo Vecchio in Florence. WSA judges wanted to highlight the importance of the collaboration between Nauta Design, Reichel/Pugh and Baltic Yachts, and award the extraordinary result this team achieved by combining a very personal look with amazing performance, comfort and elegance.
MY Song's award was accompanied by the following motivation: 'Packed with cutting-edge design and technology this yacht was conceived by Nauta, who drew both her eye-catching exterior and her interior, while naval architecture and structural engineering was tackled by Reichel Pugh assisted by Gurit. In view of this legendary team, the judges were unsurprised that this yacht performs so well on the race course, regularly reaching 20+ knots and boasting a top-speed in excess of 30-knots in optimum conditions. But perhaps more surprising to the judges was that she is also a comfortable, feature-filled cruising yacht with excellent facilities for on-deck and below-deck dining and relaxing, as well as three well-sized en suite guest cabins, and an admirable crew area for six in the stern.'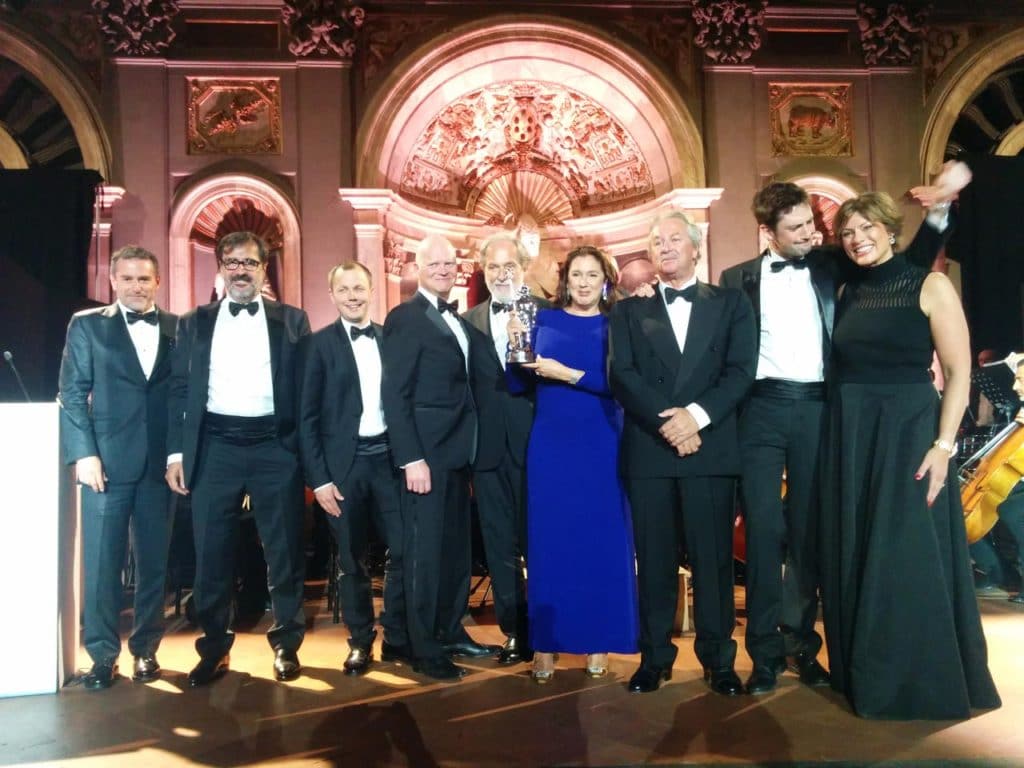 MY Song is the fourth sailing yacht designed by Nauta Design for the same owner, continuing a successful partnership which began almost 30 years ago. She also represents the fourth collaboration between Baltic Yachts and Nauta, and the second yacht for the same owner designed in collaboration with Reichel/Pugh.
The CDM Nauta Air 108 Narvalo also had her time in the limelight at the World Superyacht Award receiving the Judges' Special Award for Quality & Value with the following motivation: 'The judges were impressed by the design, build quality and price of Narvalo, which they felt was a perfect example of a 'pocket explorer yacht' that combines sought-after characteristics with excellent value for money. Built by Cantiere delle Marche to a design by Nauta, Narvalo offers all the essential elements of an explorer, including long range, good autonomy in respect of supplies that allows her to remain at sea for extended periods, high internal volume, a sturdy and well equipped 5.5 metre tender and good seaworthiness. On top of this, she can also fill the role of a traditional motor yacht, with well-sized cabins, an internal dining saloon and two lounges, as well as spacious well considered deck areas. Importantly for a vessel that will remain at sea for long periods, the volume and facilities of the crew spaces provided in a yacht of this size, were also admired by the judges. Finishing second in her class to a much more costly vessel, she is a worthy winner of this award.'