Style and exclusivity at boot 2019
British boatbuilder will come to Düsseldorf with eight models. A seductive combination of style and exclusivity, the 86 Yacht delivers on all fronts. From bow to stern, every detail has been crafted to perfection. Inside, the main saloon is a large welcoming space; full of natural light, hand-finished furnishings and state-of-the-art technology. The stunning all-new 76 Yacht gives you everything you'd want from a Sunseeker, and so much more. Performance, style and space – the all-new 76 Yacht is unmistakable Sunseeker from the exceptional sea-keeping of the very latest deep-V hull design to the class leading space throughout her beautifully appointed decks.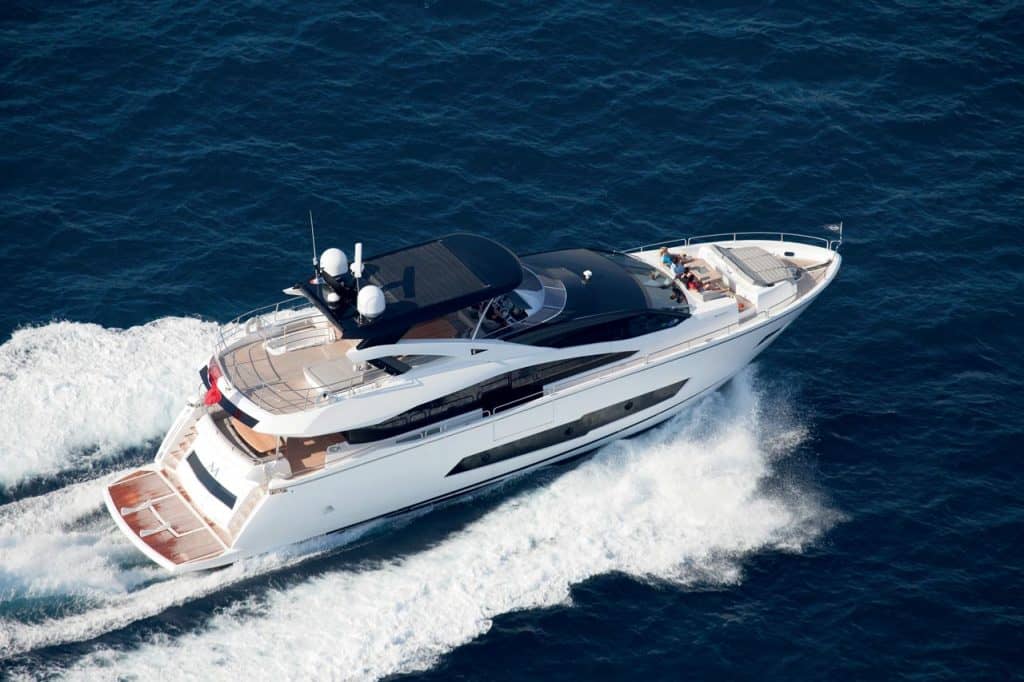 The new Predator 74 has striking style, remarkable power and an innovative use of light and space. Perhaps most breathtaking is the exterior, with sleek yet oversized pillarless windows down to the side deck. This innovative 66 Manhattan model is designed to maximise entertainment options with exceptional panoramic hull and saloon windows. Throughout the main deck there is a strong focus on creating generous, useable sociable spaces. Space, light and sociability define the new Manhattan 52.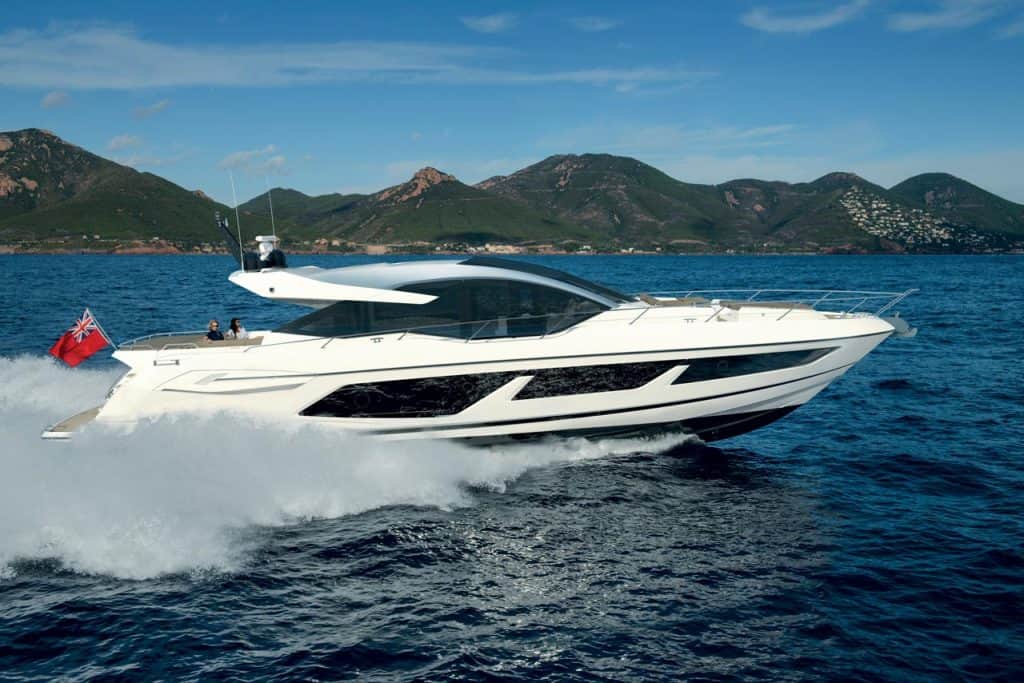 Throughout the new Manhattan 52, living and entertainment space have been maximised, incorporating expanses of beautiful curved glass to emphasise its sleek lines and bring in even more light. The Predator 57 MK II is an evolution of the award-winning Predator 57 which has been the segment leader since its introduction in January 2015, echoing all its stand out features with even more elegance and style. Combining flexibility and cutting-edge design, the Predator 50 sets a new benchmark for the performance cruiser format. A yacht for all occasions, it boasts all the refinement and attention to detail you'd expect of any Sunseeker.
Photo by Sunseeker