Gastronomy on island of Korčula is based on the simplicity and brilliance of Mediterranean cuisine that you can experience at Michelin-star restaurants, traditional taverns and an organic farm
After sailing Korčula's coastal towns and bays on our previous pages, we decided to stay on land for a while and explore just a small part of the culinary hedonism that this island has to offer. The unique island tradition, wild vegetation, diverse micro-locations and the sea surrounding it give the protagonists of this story a reason to use all of Korčula's natural resources and present them through flavours.
They rely on fresh, local and organic produce to present the simplicity and brilliance of traditional and Mediterranean cuisine. Korčula Town is a culinary destination not to be missed as it has a Michelin-star restaurant, which is why we headed to Lešić Dimitri first.
Restaurants in town of Korčula
LD Restaurant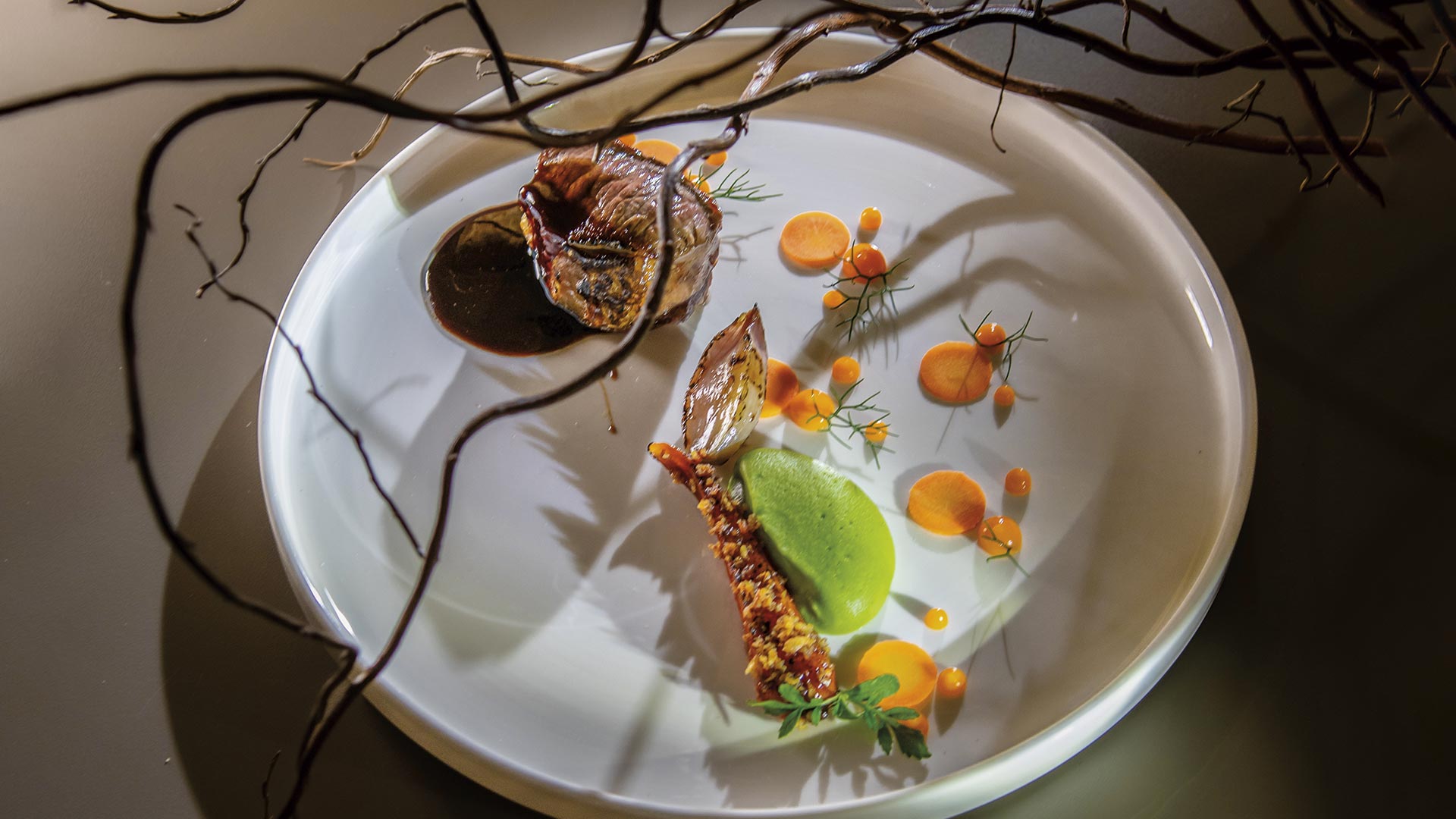 Head Chef Marko Gajski found the inspiration for this year's menu in sustainable food practices. Together with his team, he uses various techniques to creatively use every part of the ingredient, which means that each dish has a special story and a true depth of flavour. As LD cuisine is based on the authentic Croatian gastronomy, lamb with peas has a special place on the menu, and with its modern twist, it allows guests to get a completely new flavour experience.
We also tried the Nigiri, the restaurant's staple, visually reminiscent of the Japanese kind, but with sea bass in Chef Gajski's interpretation, which he used completely. This was followed by excellent prawn gyoza with mousseline sauce, chilli, daikon and sesame. The Island is a dessert that represents the elements of Korčula as a never-ending source of inspiration, consisting of an orange and olive oil cake and fresh cheese, with the addition of biter orange marmalade, toasted almonds and honey brittle.
The wine list has been updated, so in addition to a number of Croatian wines, this year's menu also has quite a few international labels carefully selected by LD sommeliers and a Gran Reserva wine list will also be available on request. The restaurant has a new feature – online reservations on their website, which you will definitely need.
Konoba Aterina
Maja Kršinić, owner of Aterina tavern, is a self-taught chef who has been preparing crowd-pleasing dishes for ten years. Located on the Trg korčulanskih klesara i kipara (Korčula Stonemasons and Sculptors Square), this tavern is breezy even during the hottest summer days and a place to enjoy simple, but delicious Mediterranean dishes it's famous for. All ingredients are caught, harvested or grown locally and used for making daily dishes that you'll love.
We tried a hearty soup with big chunks of sea bass, black cuttlefish risotto, shark meat 'brodet' with polenta and baked sea bass with green beans, cauliflower, carrot, black lentils and mashed peas. We also had to try a dish called 'A Little Bit of Everything', which is chickpea and salted anchovies spread, tuna pate, olive oil marinated cheese, homemade goat cheese, prosciutto, onion marmalade and freshly baked bread. There were a number of other pasta, salad and stew dishes on the menu, but we were full.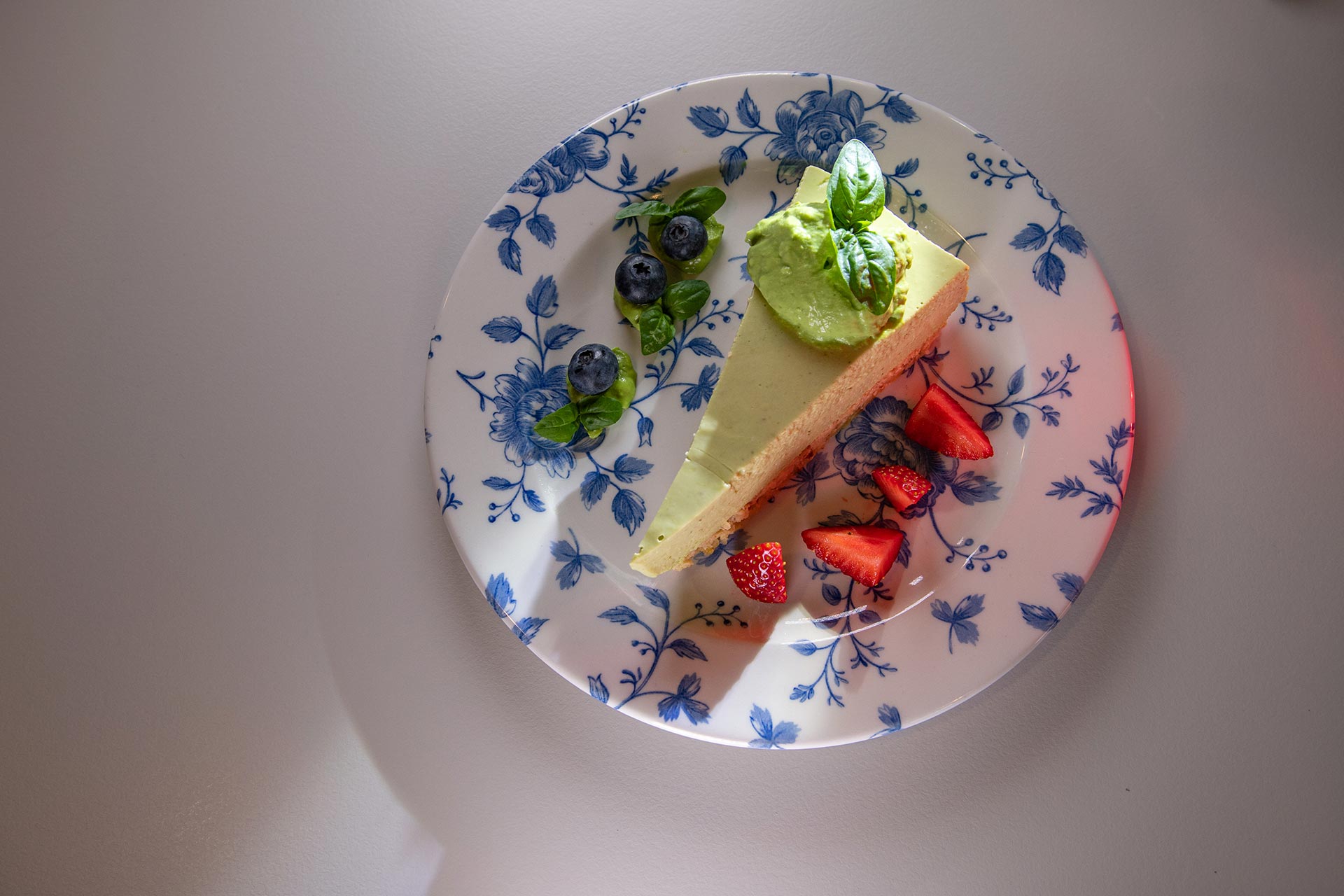 The dessert option is 'Ask about the Dessert', and most often it's flan, carob cake with bitter orange topping, basil cake, or when peaches are in season, peaches in Grk wine, which is an indigenous variety from the region of Lumbarda in Korčula, with ginger. Just like the menu, the wine list is locally-based and comprises various wines from the island.
Restaurants on island of Korčula
Eko Škoj, Žrnovo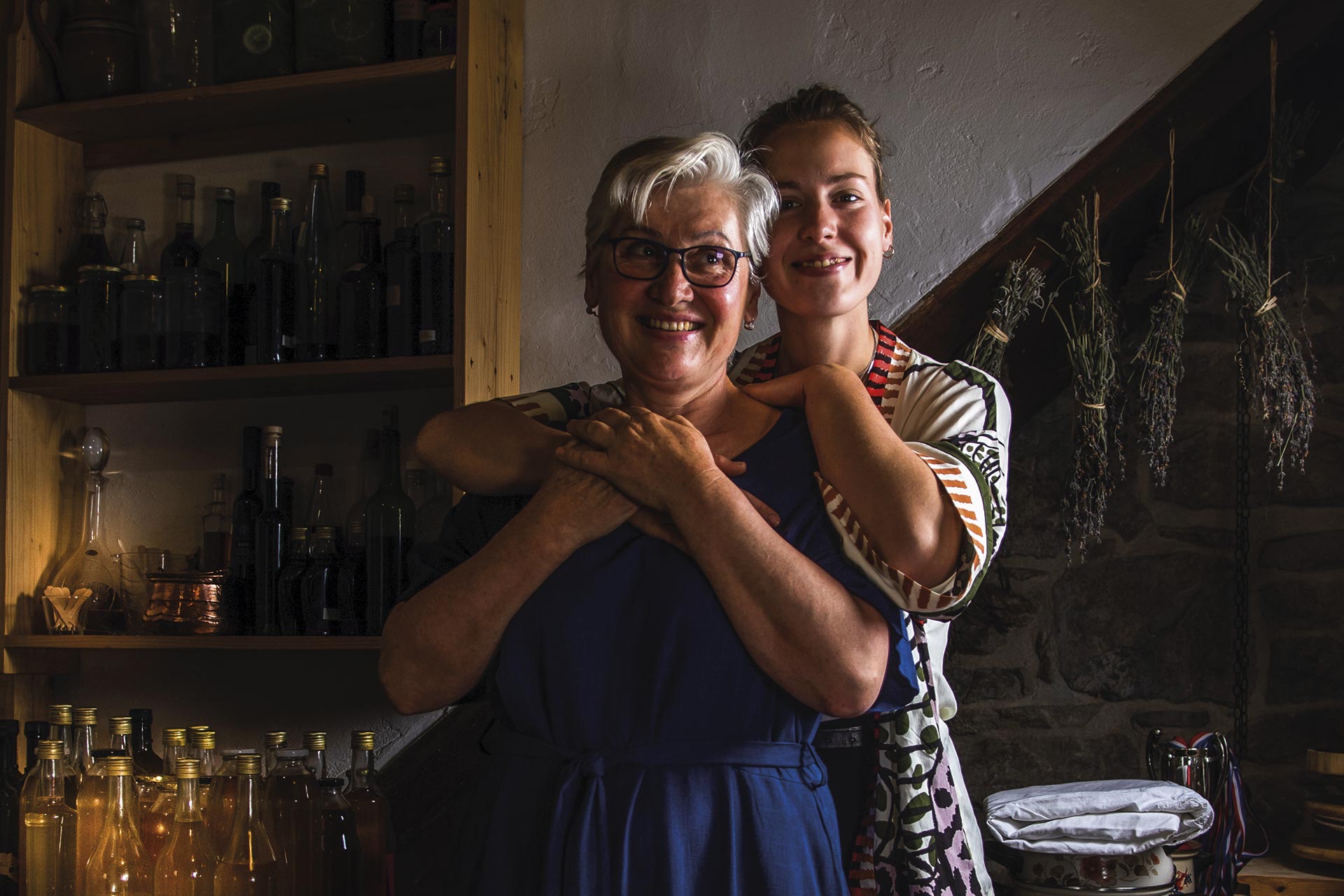 After being seated in the shade of linden and lote trees that provide natural shade for guests of Eko Škoj organic farm in Žrnovo all summer long, you'll undoubtedly look around and soak up the sound of silence. Eko Škoj is the first organic farm in Korčula with over 150 types of aromatic and medicinal herbs grown in their olive groves, as well as various types of fruit and vegetables that they use for producing wine vinegar in combination with fig, rose or cherry, but also marmalades, spirits, liqueurs, macerated herbs and fruits, extra-virgin olive oil and various other delicacies.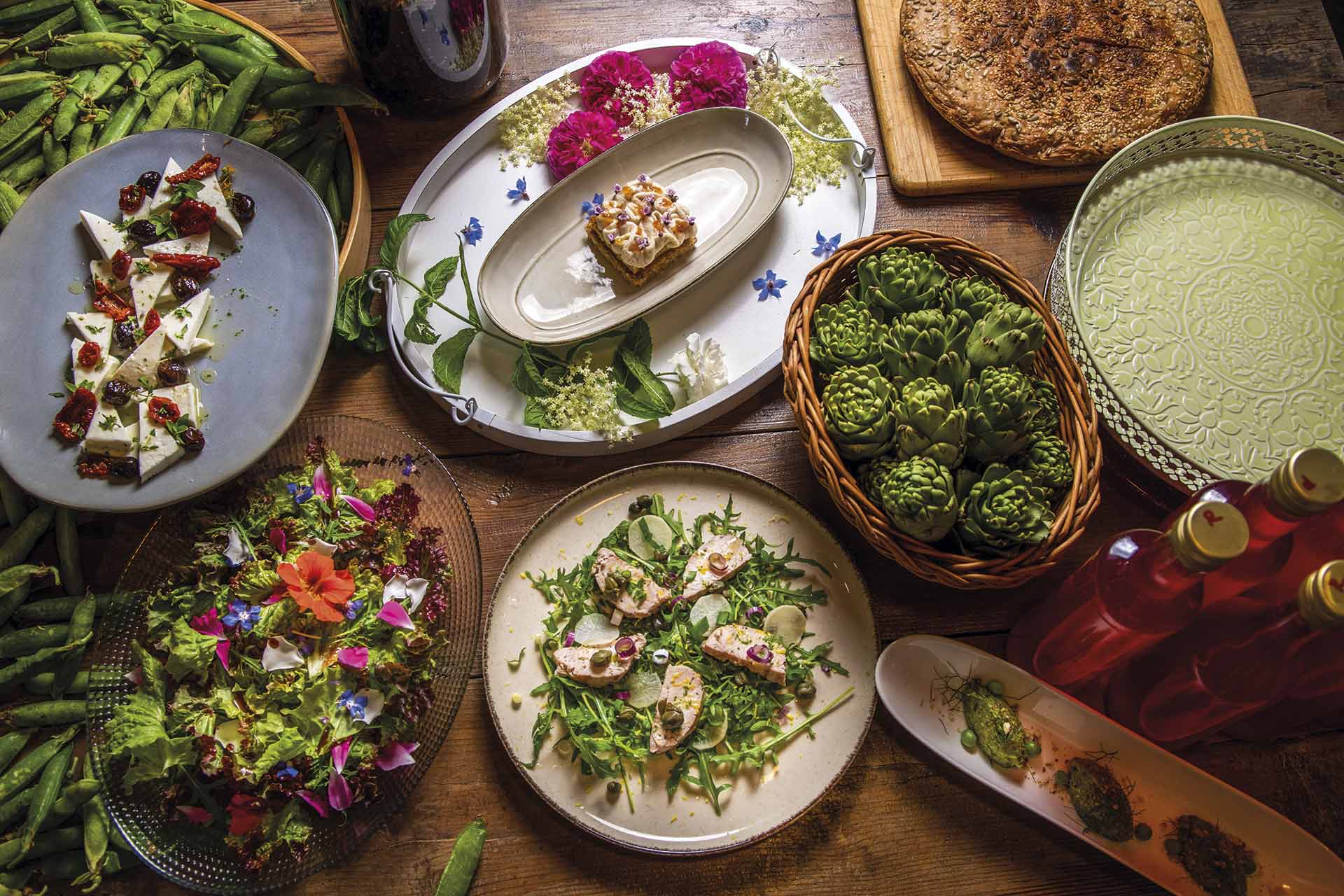 This place has a personalized approach to each guest and their varied lunch and dinner options include seasonal, fresh ingredients and island produce. We started our tasting menu with a pea and almond tapenade with homemade wholegrain spelt flour and olive oil bread with seeds, accompanied by young goat cheese with sun-dried tomatoes, black olives and aromatised olive oil. This was followed by oak tree leaf salad with aromatised wine vinegar with cherries and edible flowers, as well as slow-cooked Atlantic bonito served with wild arugula, pickled daikon radish and capers.
For dessert we had the Amareta cookie base with olive oil and bitter orange cake and goat cheese cream with purple basil flowers, which caused a balanced natural flavour in our mouths. As difficult as this may be to imagine, one thing is for sure – you can taste Korčula in every bit at Eko Škoj.
Konoba Mate, Pupnat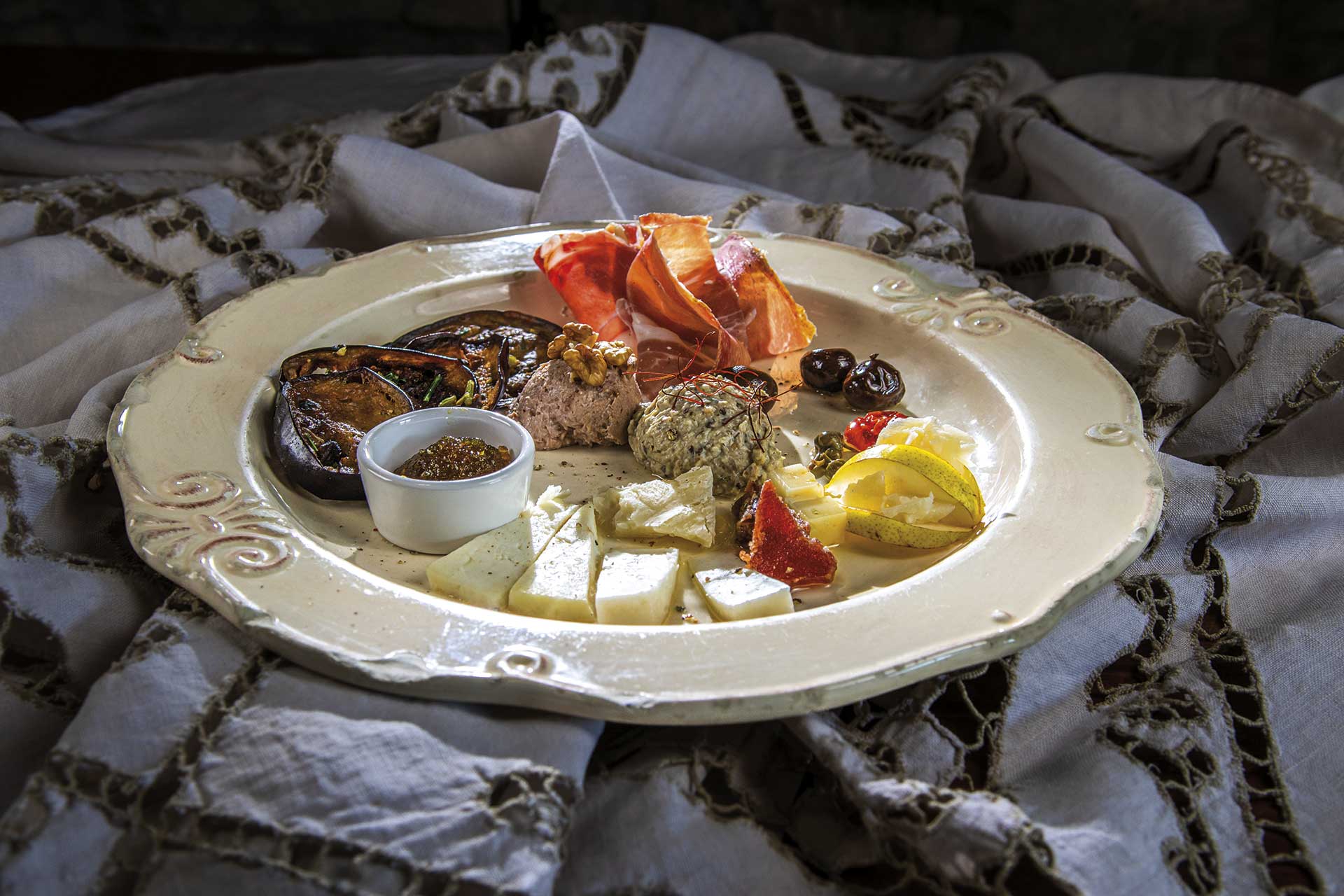 Mate and Mirjana Farac welcomed their first guests in 2000 when they decided to play with produce from their farm and gardens to offer something new to their guests. Even though their menu is small and they don't do glamorous plate decorations, they have been awarded the Michelin Bib Gourmand and Michelin Green Star awards and a Gault & Millau award for their desserts.
They produce almost everything: Ana Farac grows organic fruit, vegetables and herbs, they make homemade pasta and bread, marmalades, juices, liqueurs, and have baby goats, and the dishes they serve are casual traditional dishes with rich natural flavours. Farmer's dish was the first meal we tried that introduced their zero-waste philosophy.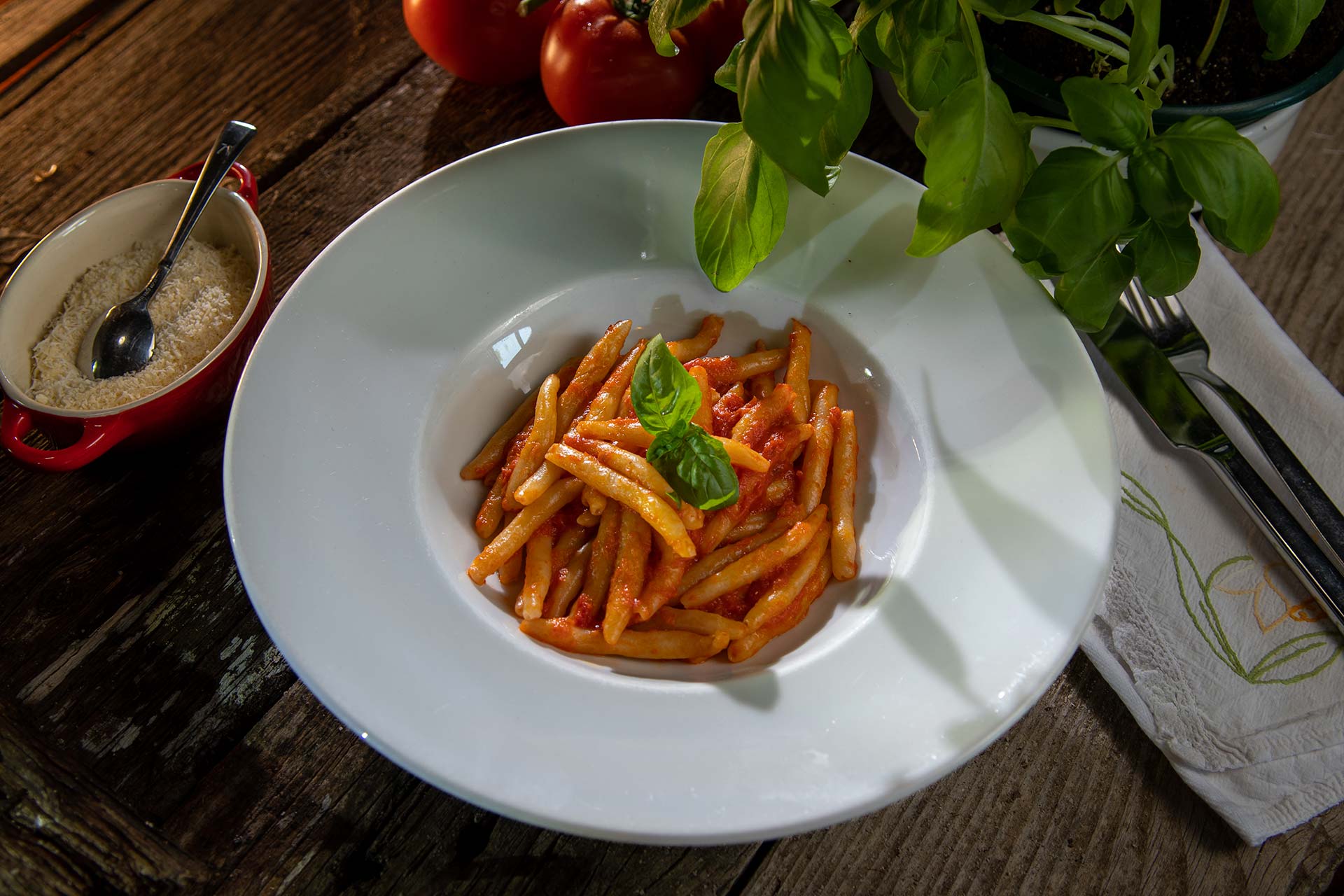 Homemade tomato sauce with traditional 'makarun' pasta, 'savur' (oil, vinegar, onion, bay leaf and rosemary marinade) swordfish and tuna 'pašticada' with homemade gnocchi make for a truly authentic Dalmatian menu. Desserts made by virtuoso pastry chef Biljana Milina are a true sensation that comprises aromatic Mediterranean herbs.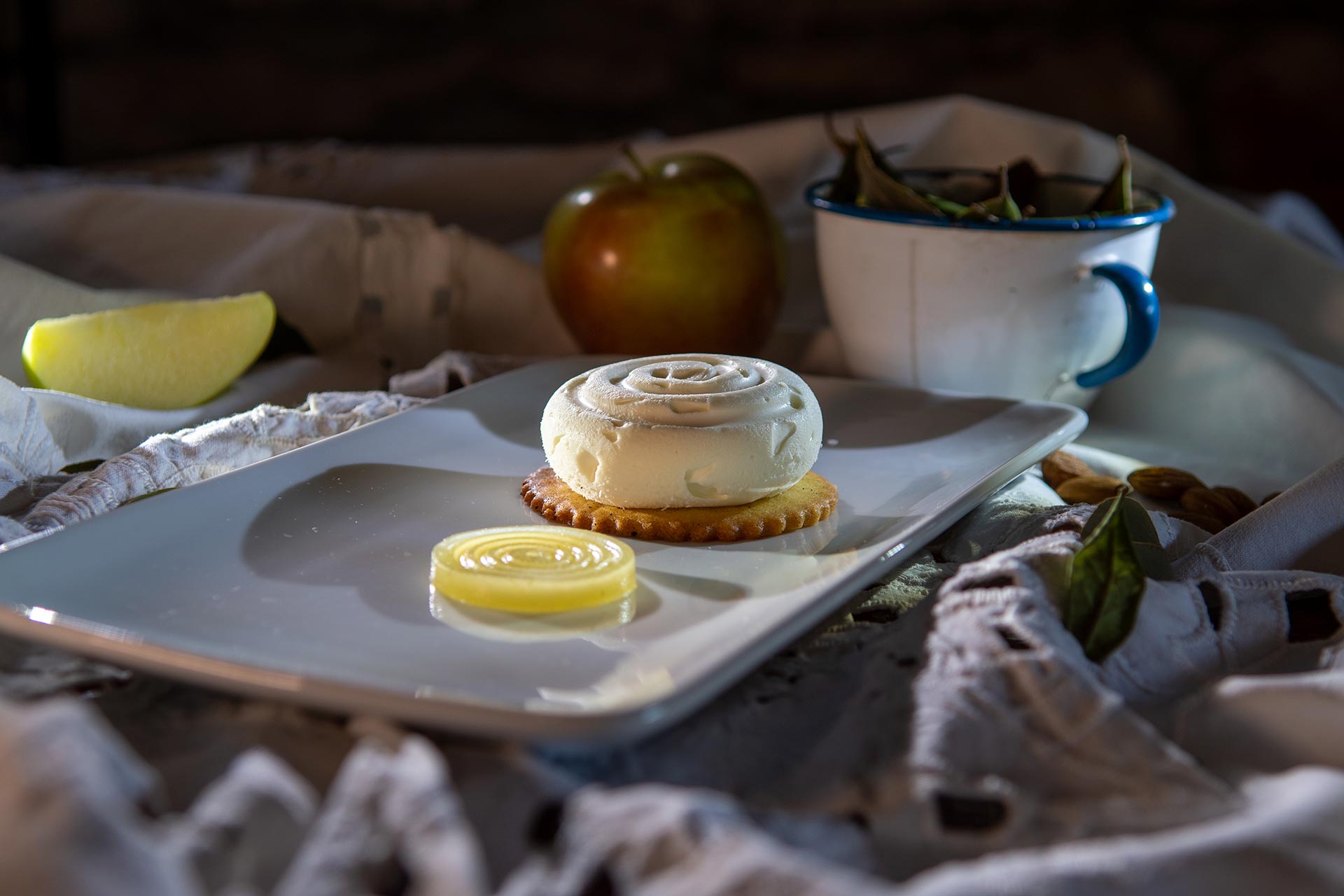 This time we tried the chocolate pralines with lemon verbena and caramel filling and laurel and white chocolate mouse with green apple gel. Pupnat is a destination not to be missed because the owners of Konoba Mate will invite you into their home, which is also a place for gathering, socialising and dining, with arms wide open and win you over with their genuine hospitality.
Photos Đorđe Stošić