Continuing the legacy of the luxury fashion brand Leonardo Ferragamo talks about family business as well as his great love for sailing and Tuscany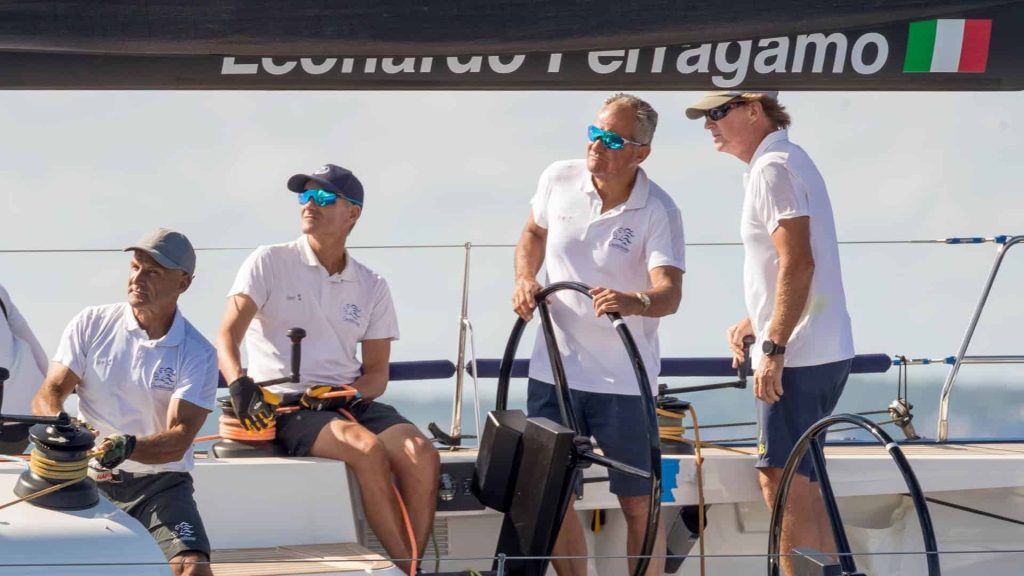 Leonardo Ferragamo has devoted his life to the family business, the luxury goods empire. It was his passion for sailing that took him to Nautor Swan, builder of performance sail yachts, recognised worldwide for their perfect combination of style, quality and performance. He is also an Honorary Chairman of many associations, whose objectives are to promote art and culture for the good of Florence.
Ferragamo and Nautor's Swan
Your father left behind an amazing heritage and you and your siblings have continued the family business. How did Ferragamo become a luxury, lifestyle brand?
After his first success as a young man in America, my father Salvatore Ferragamo sought a place in Italy in which to manufacture his creations with the extraordinary quality that he desired. Florence seduced him with its beauty, its unparalleled culture and most of all, the artisans, which had become the custodians of its history. It was 1927, he gave us all a gift that has positively influenced our lives: growing up and living in Florence, a constant source of both professional and personal inspiration. This year, we celebrate his incredible determination, creativity and vision with a special exhibition held at the Salvatore Ferragamo museum, named '1927 the return to Italy': the return to order in the arts, the return to professional skill and to the great national tradition.
Quality, seaworthiness and craftsmanship are the core values for a timeless sailing brand, such as Swan. I always had a soft spot for Swan yachts and a deep admiration for Finnish craftsmanship, explained Leonardo Ferragamo
Florence and art can't be divided from your company and lifestyle?
Personally, I feel very close to Florence. It is still today one of the few Italian cities with a truly international feel, in which cultural and creative talents thrive, from designers to craftsmen and artists. It is active and alive.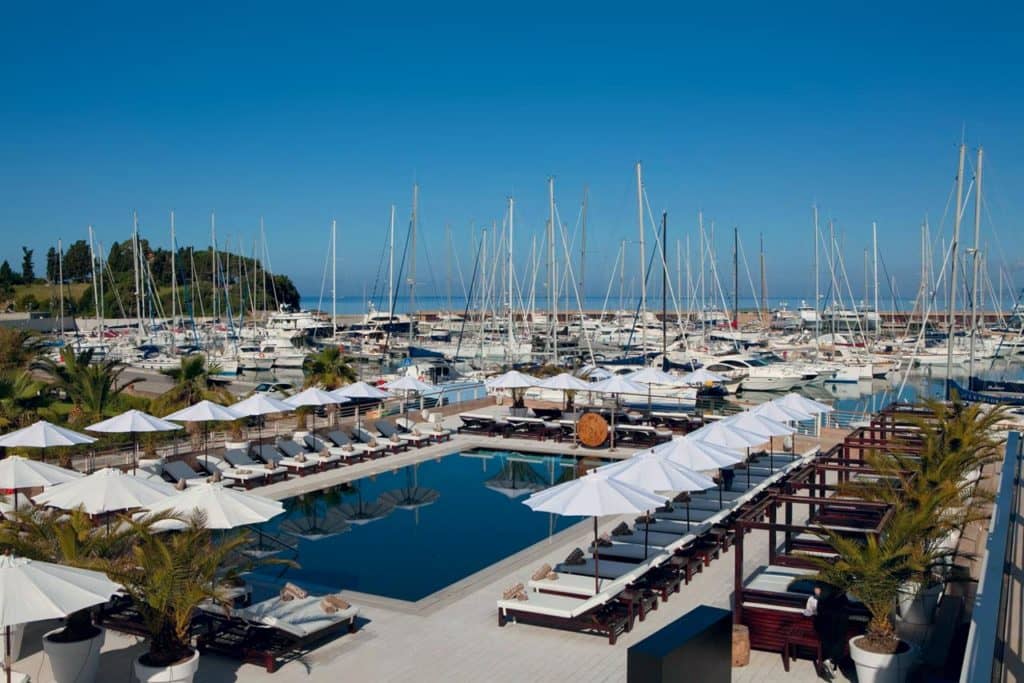 Besides fashion, your great love is sailing. Why did you decide to invest in Nautor Swan back in 1998?
I always had a real passion for the sea and for sailing. My first Swan was a 51 and I will never forget the incredible feeling she gave me during navigation. Quality, seaworthiness and craftsmanship are the core values for a timeless sailing brand, such as Swan. I always had a soft spot for Swan yachts and a deep admiration for Finnish craftsmanship. So, in 1998, I decided to invest in the yard. What convinced me to embark on this adventure was the unparalleled craftsmanship and the incredible strength of the brand. But, the yachts needed a strong push, an evolution towards the future, an endorsement of the basic values that had made this brand so strong. I have loved all the Swans that I have had the privilege to sail and to own. After the Swan 51, I had a Swan 68, a Swan 82RS, a Swan 601, a Swan 45 and the ClubSwan 42. Now I have the privilege to sail the new innovative OD ClubSwan 50 Cuordileone as well as the first flagship of the yard, the beautiful Swan 115 Solleone.
Sailing in Croatia
Nautor Swan is an iconic brand. What does it mean for you?
A Swan represents a guarantee of timeless excellence. It embodies a perfect union of style, comfort and performance and I'm always looking out for winning signs and indications that we can evolve and implement in the future. The same values are the basis of the Salvatore Ferragamo fashion mission. Iconic brands, with their own unique soul and specific formulation.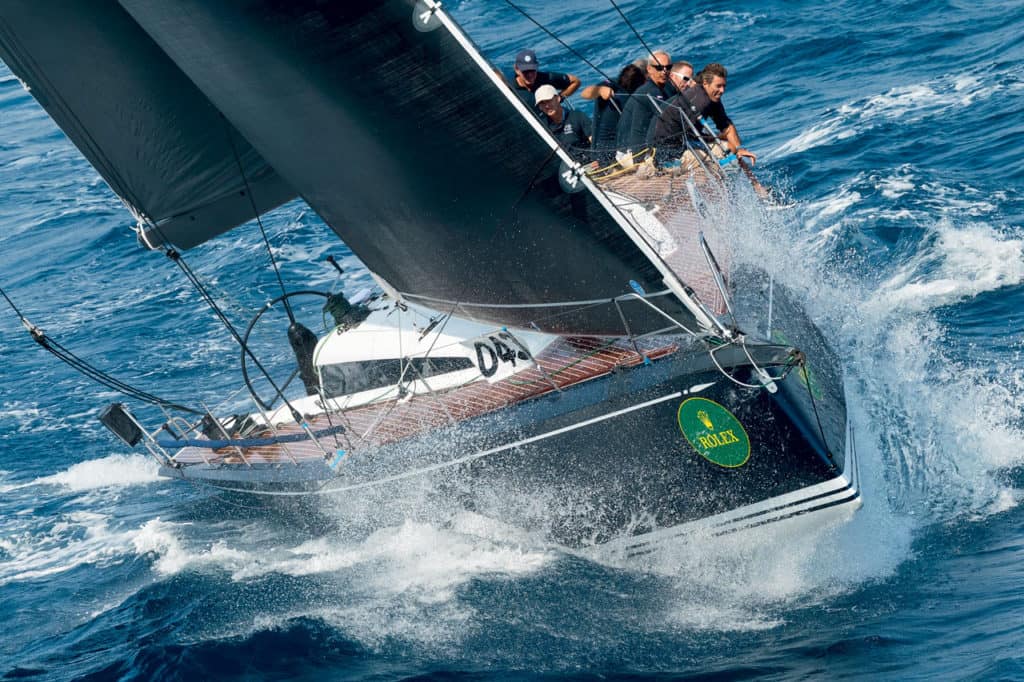 Can you tell us more about your commitment to the property management and luxury rental market in the Tuscan area?
Tuscany is centrally located in Italy and attracts a great number of tourists, both from Italy and overseas, who come here every year for their holidays. Its mild climate, gorgeous landscape, historical and artistic heritage and of course the amazing cuisine and wines all make Tuscany an ideal, year-round vacation spot. Marina di Scarlino is a unique, full-service marina in a stunning setting. Its unique concept combines luxury, waterfront accommodation (with apartments and suites available to both rent and purchase) with all of the advantages of a modern, fully equipped marina. Scarlino is positioned in the Tuscan Maremma, famous for its unpretentious charm and classic beauty: here you can truly get away from the beaten track. You can hike, bike, explore the hills on horseback, discover tiny old villages and experience friendly hospitality; all while immersing yourself in history, art and culinary delicacies. Think of it as a place where peace, tranquility, good homemade food and wine are king. A paradise for the discerning visitor.
Have you ever visited Croatia and this part of Adriatic?
Yes, I have been to Croatia a couple of times and we enjoyed the lovely islands you have. I remember one anchorage in the crystal waters surrounding the island of Sveti Klement, Pakleni Islands. We also very much liked Hvar island and its town.
Text Darko Šupuk
Photos Nautor Swan