Generous convivial and al fresco spaces of a whole new level
Just a little over a year since its presentation, Arcadia Yachts announced that the new A105 will make its official debut at the Cannes Yachting Festival 2018 (11-16 September). The yacht proved an instant and huge hit on the market as attested to by the fact that the third hull is already in build. The aft deck aboard the A105 can comfortably seat up to 10 people for a formal dinner, while the lounge area has space for a further 12 guests. The latter can also convert to a further dining area offering the Owner the possibility to having more than 20 people aboard to dine at once.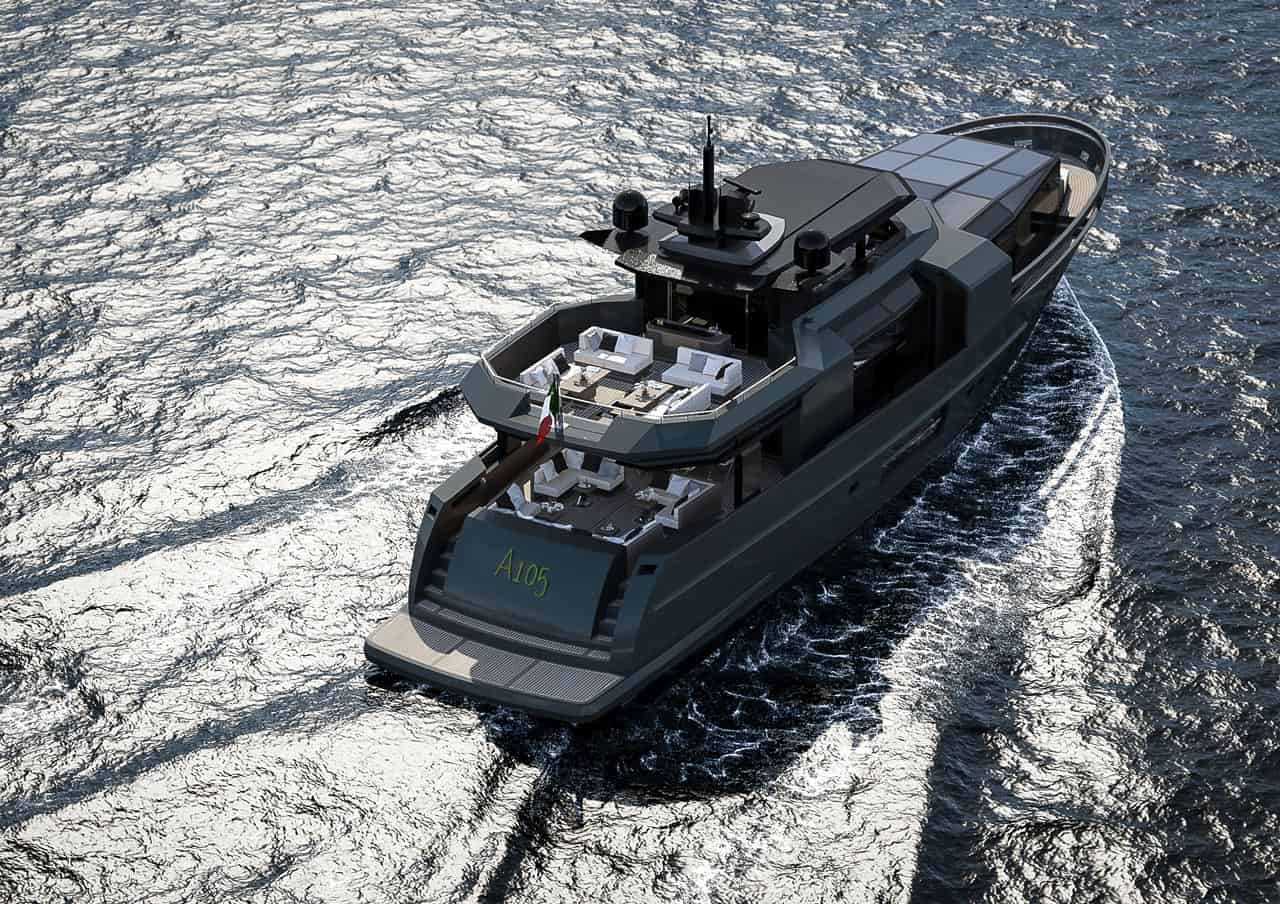 This same principle was applied to the concept for the upper deck as a whole. Here both interior and exterior spaces are cleverly mixed to create a further spectacular relaxation area. Offering just under 30 square metres of space, the convertible sky lounge can be used 365 days a year and opens aft towards the sun lounge which, at 35 square metres, doesn't just provide Owners with a further convivial area with direct sea contact but also shelters the whole of the aft deck. Currently over 50 combinations on the design have been developed to showcase just how flexible this craft is and to help clients select the solutions that best mirror their own wishes.
Photos by Arcadia Yachts