Once you disembark on land, you should experience Korčula in all its authentic details that combine the rich history and the personal interpretation of Korčula's present.
Activities on Korčula Island
1. St. Mark's Cathedral has a bell tower from which you can see the breath-taking panorama of the Old Town, one of the best-preserved Medieval towns in the Mediterranean, and the nearby islets in Korčula archipelago.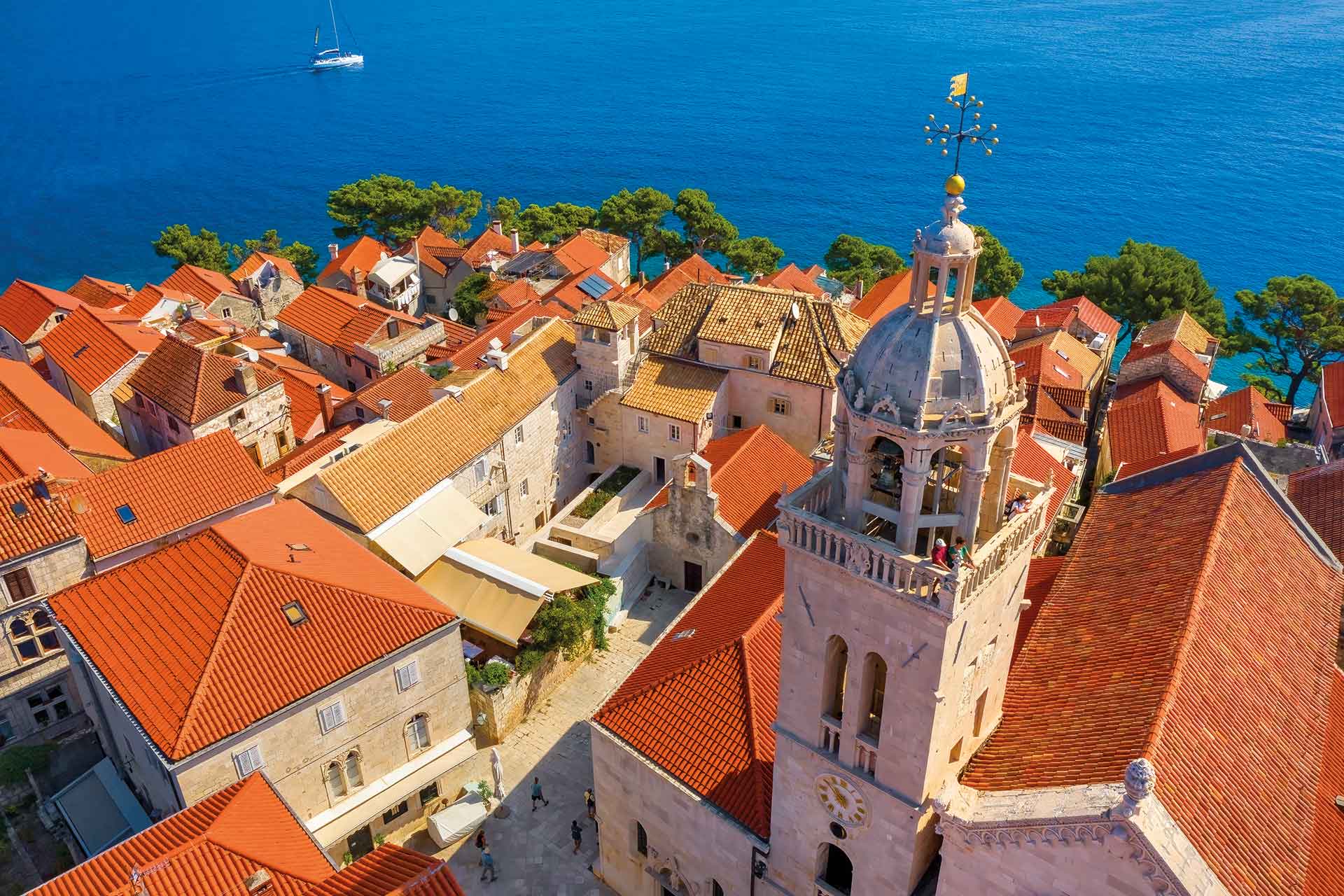 2. The Gabrielis Palace is home to the Korčula Town Museum, with an archaeological collection, documents and artefacts from the town's history and everyday life on display. Don't forget to stop by Korčula's main sight: the House of Marco Polo, where the famous seafarer is believed to have been born.
3. July and August are perfect for trying the island's indigenous grape varieties, Pošip and Grk, during wine festivals in the towns of Blato, Čara, Smokvica, Korčula and Lumbarda.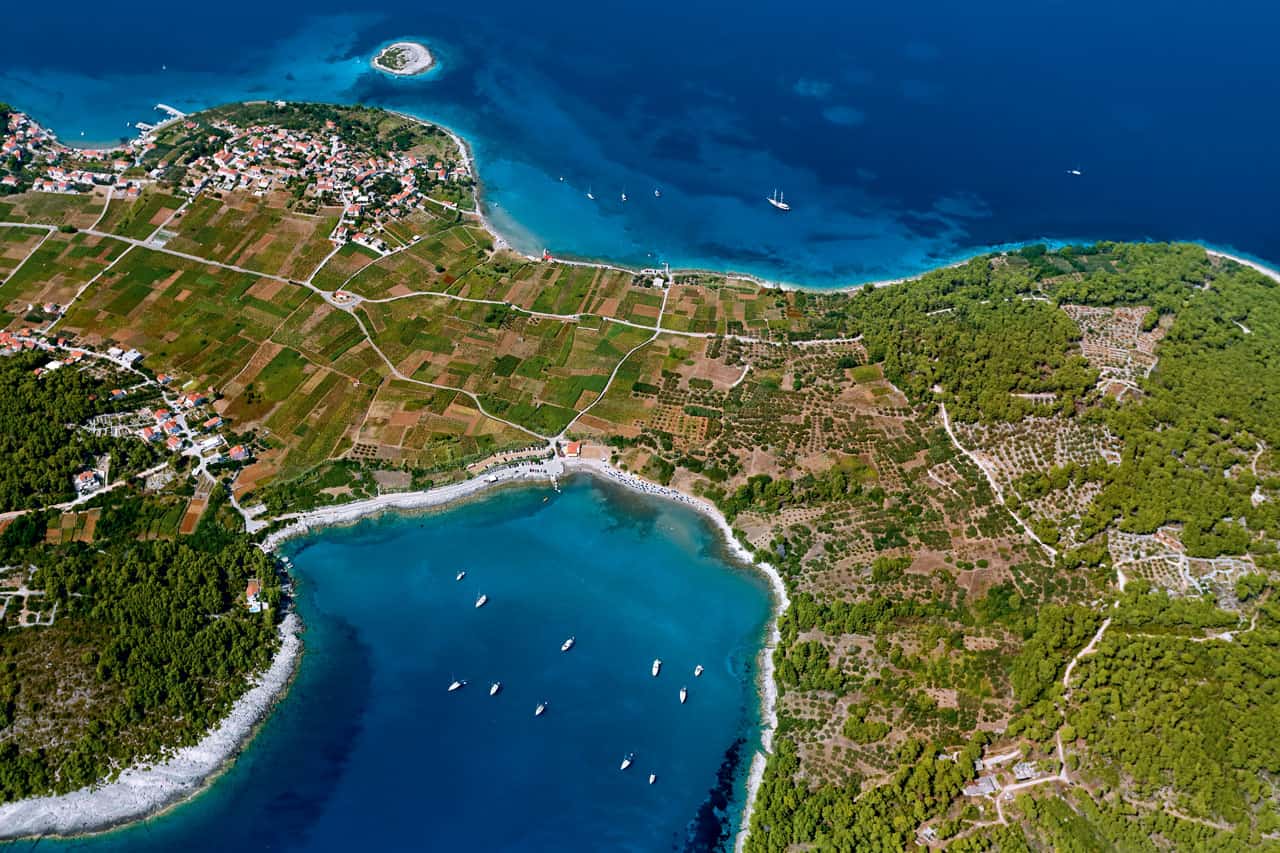 4. The sandy soil present in the town of Lumbarda is suited not only to the marvelous Grk grape, but also a special variety of cherry tomatoes and zucchini that you can buy on the local market when they're in season.
5. The 'makarunada' festival has attracted guests to Žrnovo for years as it gives them a chance to make 'makaruni', a special type of pasta, try them in a tasty beef sauce, or buy them as a souvenir.
6. The Korkyra Baroque Festival is an unforgettable festival where you can listen to top baroque musicians perform in stunning historical buildings around Korčula in the first half of September.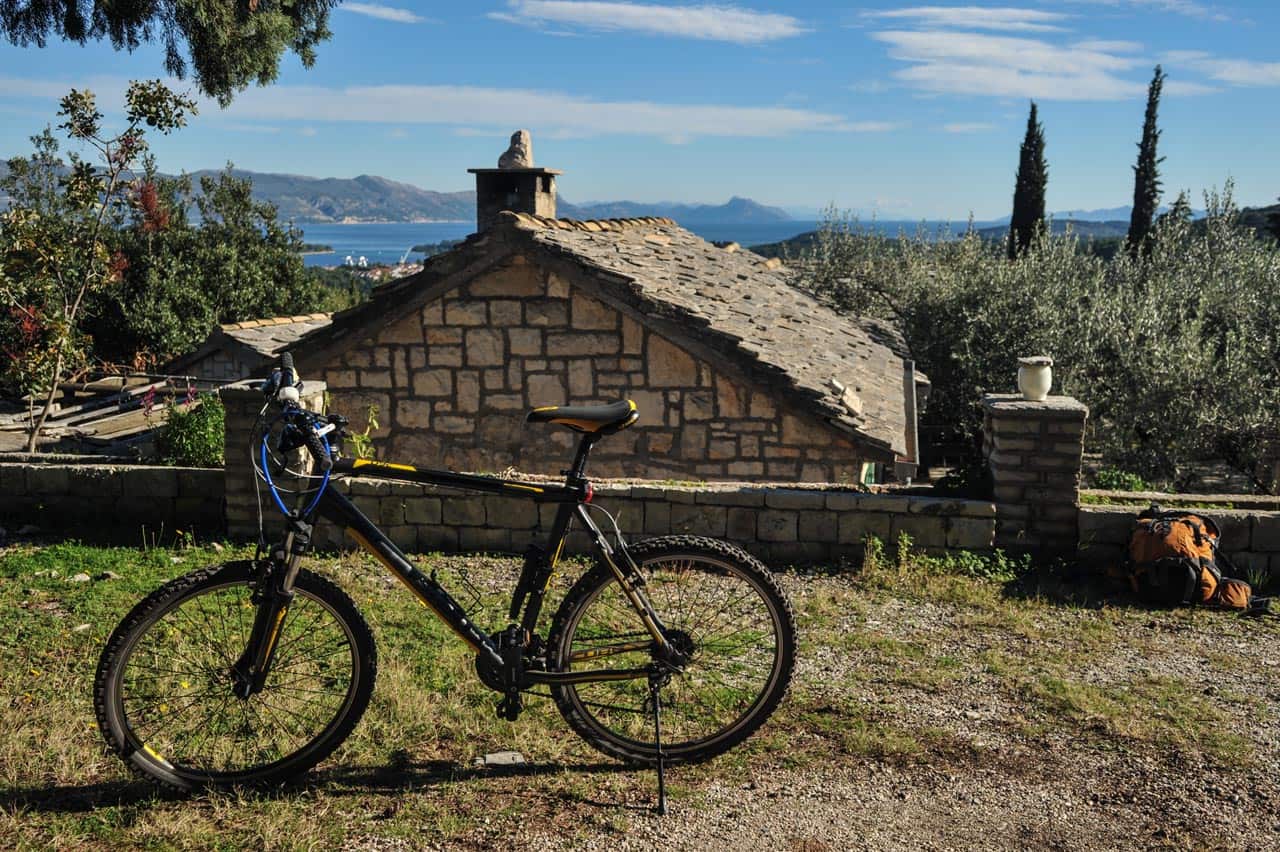 7. With over 400 km of cycling and walking routes passing through ancient vineyards and olive groves, majestic pine forests and various archaeological sites, the Island of Korčula is an ideal location for everyone looking for an active vacation.
8. Gastronomy and traditional pastries are an essential part of every destination you visit, so you can't leave Korčula without trying 'lumblija', a traditional cake with a rich, Mediterranean aroma.
9. Fruit smoothie, yummy gluten-free cakes and healthy breakfast are only a part of what Aurora Sweets has to off er, and this is the perfect place to start your morning in Korčula.
10. If you're a meat-loving gourmand, Steak House Mareta is the right place for you.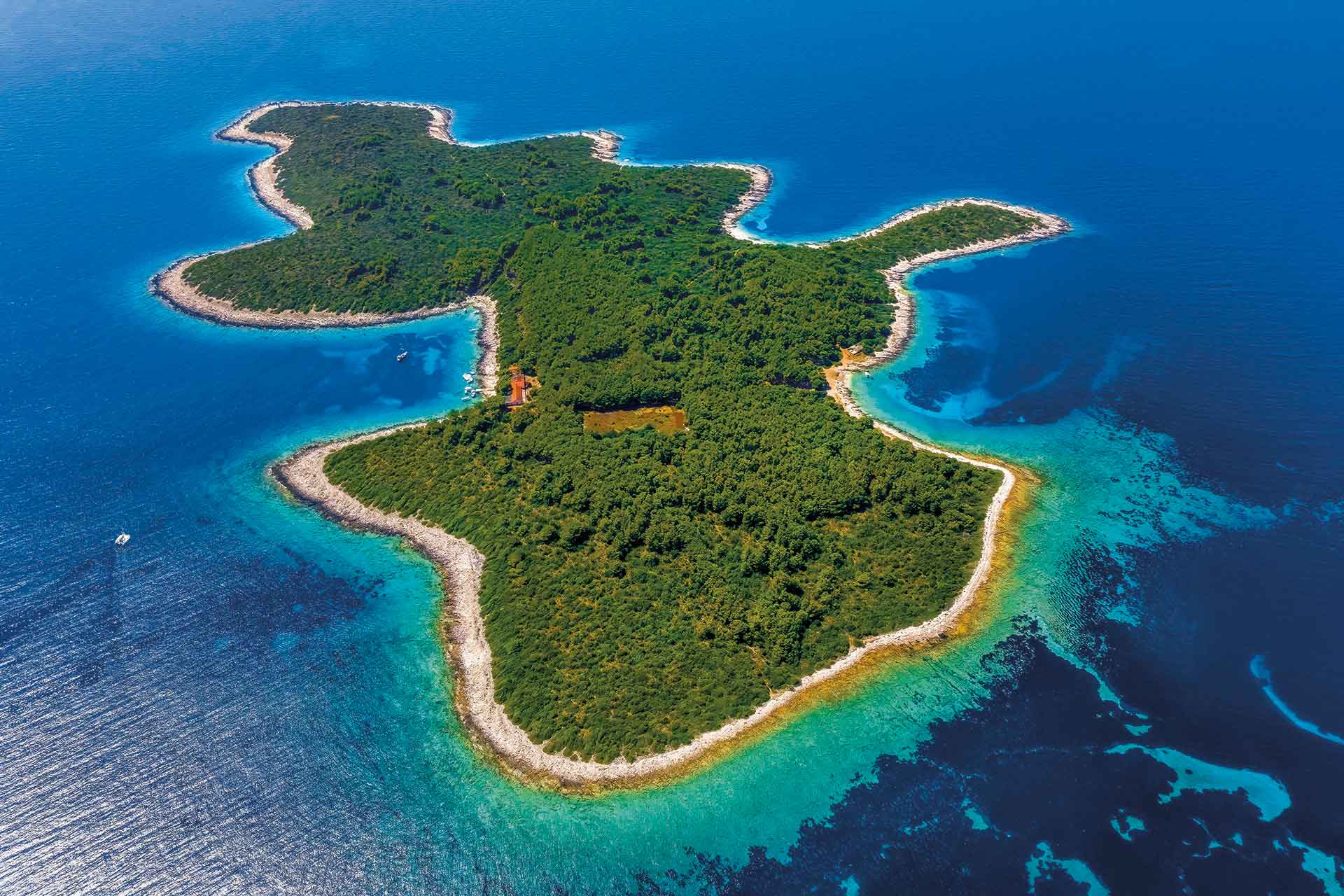 11. The most popular spot on the western shore of the island is the large Vela Luka Bay with the town of Vela Luka. The pearl of the entire area is the minuscule island of Proizd. Its northern shore shines with white pebbles and white stone beaches.
Photos Boris Kačan, Đorđe Stošić, HTZ / Aleksandar Gospić  & Visit Korčula / Zvonimir Ferina