A new line of Expedition categorie
With its bold new range of concepts, Vitruvius Yachts has created a boundary-breaking manifesto for the way yacht design and capability is defined, offering clients a choice of concepts spread across a spectrum of solutions for their cruising needs. 'Our team is driven by pushing the frontiers of yacht design,' said Philippe Briand, designer and naval architect at Vitruvius Yachts.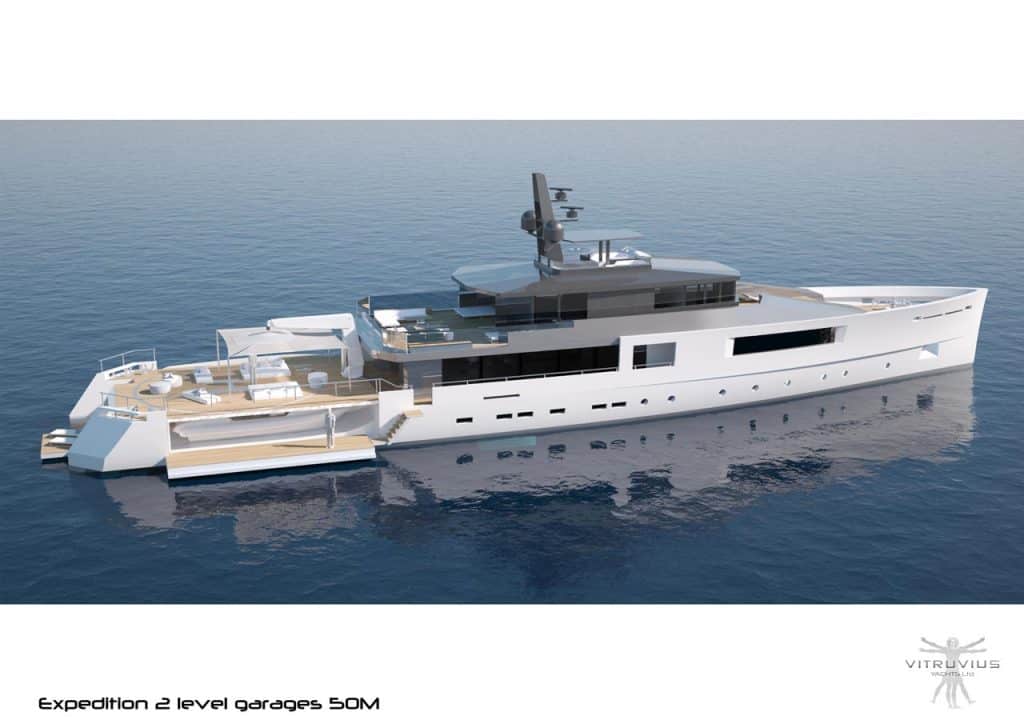 To illustrate the approach of flexibility in form to meet function, the studio has developed a range of expedition yachts with a distinct Vitruvius Yachts hallmark in design and performance, but which find themselves along a spectrum of optimum function, from Mediterranean yacht through explorer yacht to full expedition yacht.